Microsoft purchased Obsidian in 2018 and then merged with Bethesda in 2021. With Fallout creator Bethesda and New Vegas developer Obsidian under the same roof, suddenly the possibility of a New Vegas sequel became very real.
A year later and we're finally hearing about the very beginnings of discussions within Microsoft for a New Vegas sequel. According to VentureBeat reporter Jeff Grubb, "This is very early, but people have begun to have talks and say these words in sentences, and these words are 'Obsidian' and 'New Vegas 2'."
Grubb made the comments on his show, Grubbsnax, which is hosted by Giantbomb (thanks to VGC for the transcripts). He expressed cautious optimism that these talks would eventually precede actual production, but he made it clear that an actual game is still a long way away.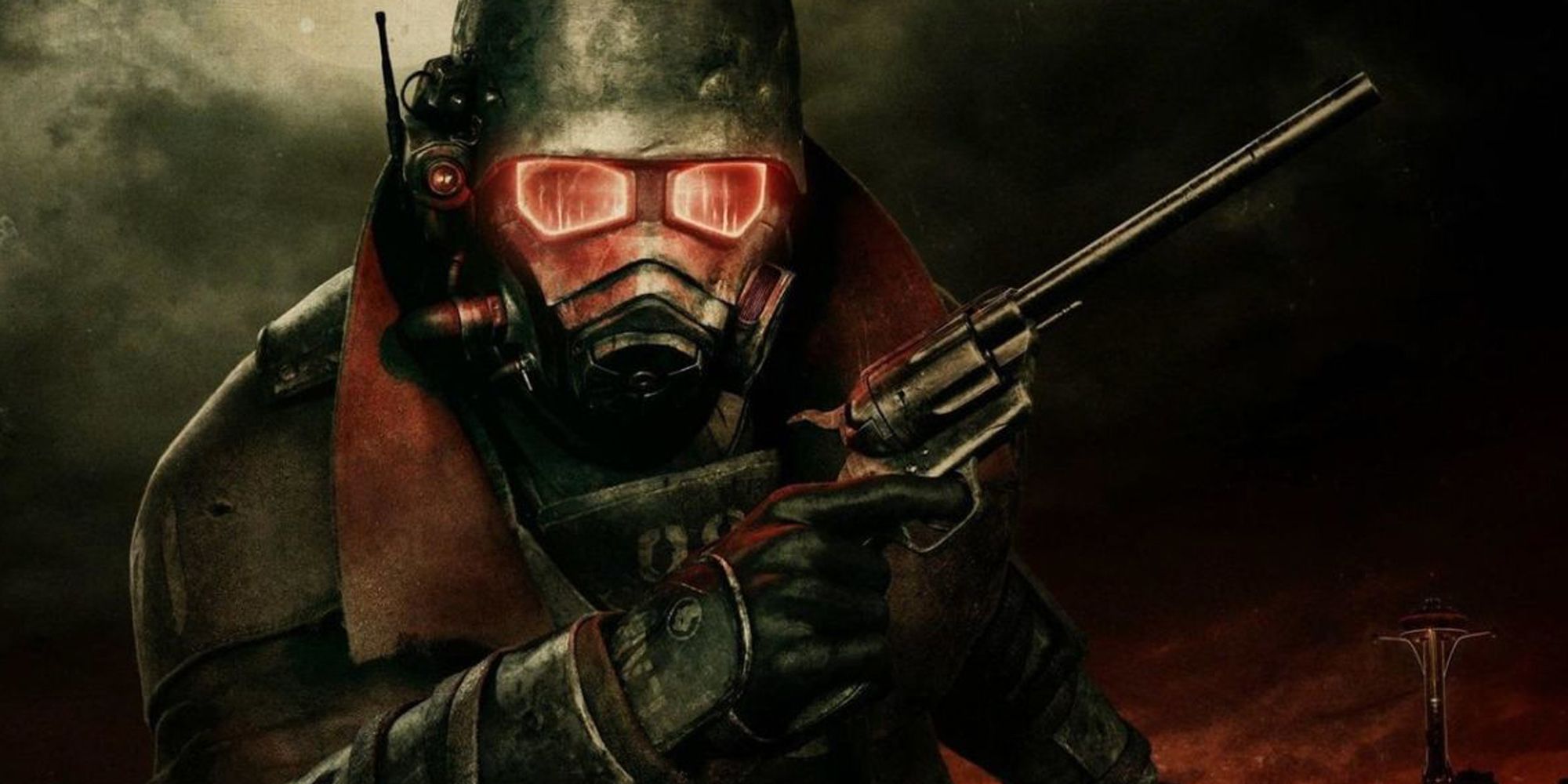 "We're talking years and years away. There's at least an interest and conversations happening about making something like that actually a reality," said Grubb. "A lot of people at Microsoft think that this could work and there's a lot of interest to make it happen."
Of course, talks don't necessarily mean that New Vegas 2 will soon begin active development. Obsidian has a lot on its plate with Avowed, Other Worlds 2, and a third unannounced RPG. Reports from late last year pointed at a murder-mystery RPG inspired by Disco Elysium, and recent job ads indicate that whatever this unannounced project is will likely require a 2D animator. Fallout New Vegas 2 is unlikely to regress back to Fallout's earlier isometric days, so it seems doubtful that this 2D animator job is the first sign of a New Vegas sequel.
For those unaware, Fallout New Vegas is the 2010 Fallout 3 spinoff developed by Obsidian Entertainment under license for Bethesda. The game takes place in the Western states of California, Arizona, and Nevada, and features a massive open-world map that's much more easily traversed than Fallout 3's. It also features exceptional crafting and gunplay for the series that wasn't matched until Fallout 4's arrival in 2015.
Source: Read Full Article