The Wipeout-esque battle royale party platformer Fall Guys offers fun at every twist and turn. Be it races to the finish, elimination rounds, or even team sports, Fall Guys has a diverse lineup of rounds to compete in. At the end of each in-game "episode" players are confronted with a final battle for the ages. While there are variations of the game's normal rounds that sometimes become finals, it's the games built from the ground up that really make their mark.
The Final Round in Fall Guys is selected from a smaller pool of games, and is designed to test every skill learned throughout the main game. Be it tests of endurance, races to the finish, or sabotage-riddled clashes against foes, each of these rounds puts players through their paces. One final dash for the crown will put every remaining player against each other in a clash you won't soon forget.
7

Royal Fumble – A Chase For First Place!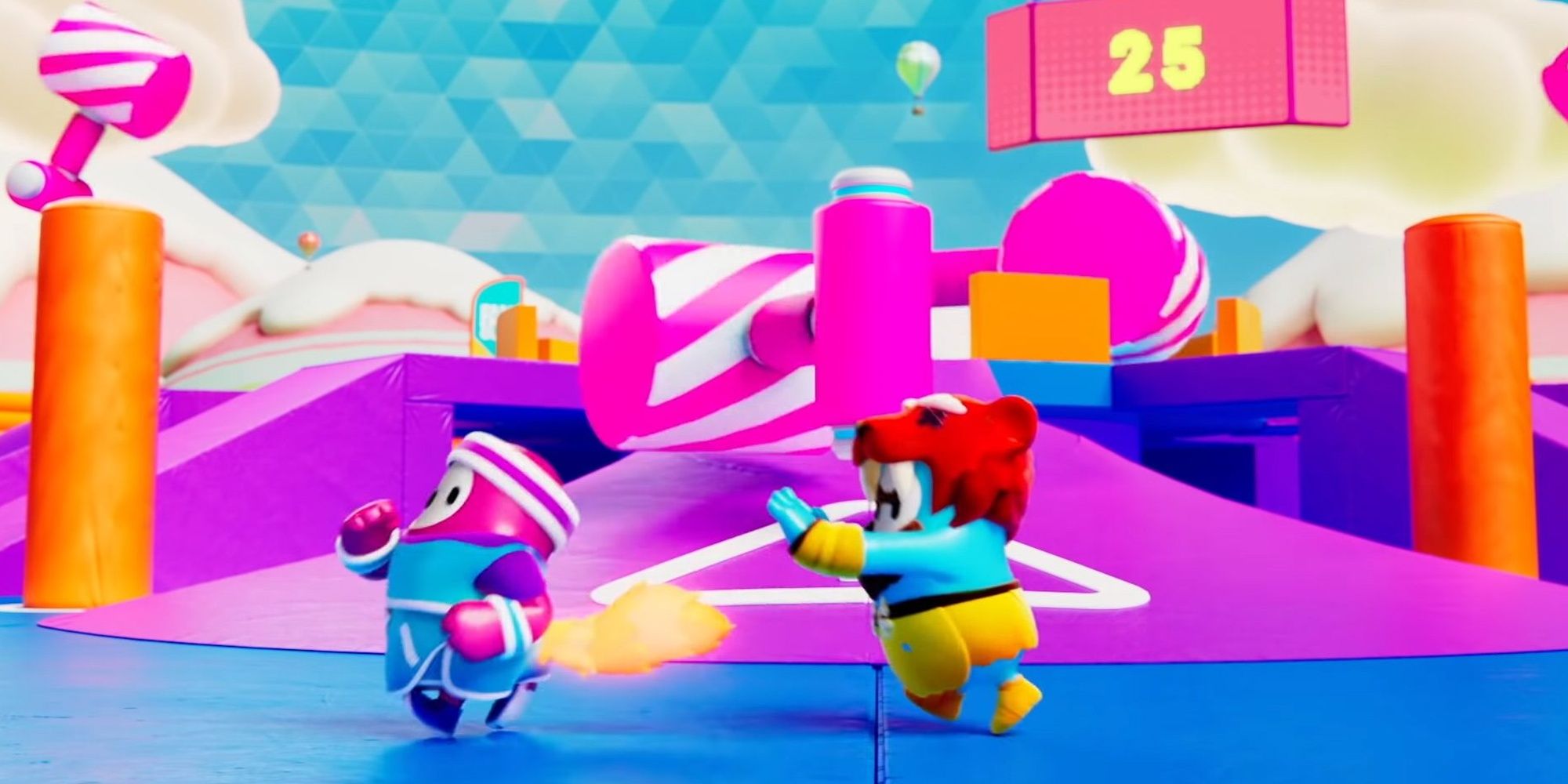 Royal Fumble pits you against every remaining player in a game of keep-away. Your objective is to keep the tail at the center of the arena attached to your character for the longest amount of time. If another player has the tail, you must chase them down and recapture it, while avoiding others as they attempt to intercept you.
While most of the final rounds in Fall Guys challenge you to race for the crown, this one operates on a time limit. This diminishes what could be an exciting finale by dramatically slowing its pacing. In addition to this, players who manage to get to the tail early can often dominate the game with little opposition. All in all, this is one of the weaker finales.
6

Jump Showdown – The Ultimate Patience Test!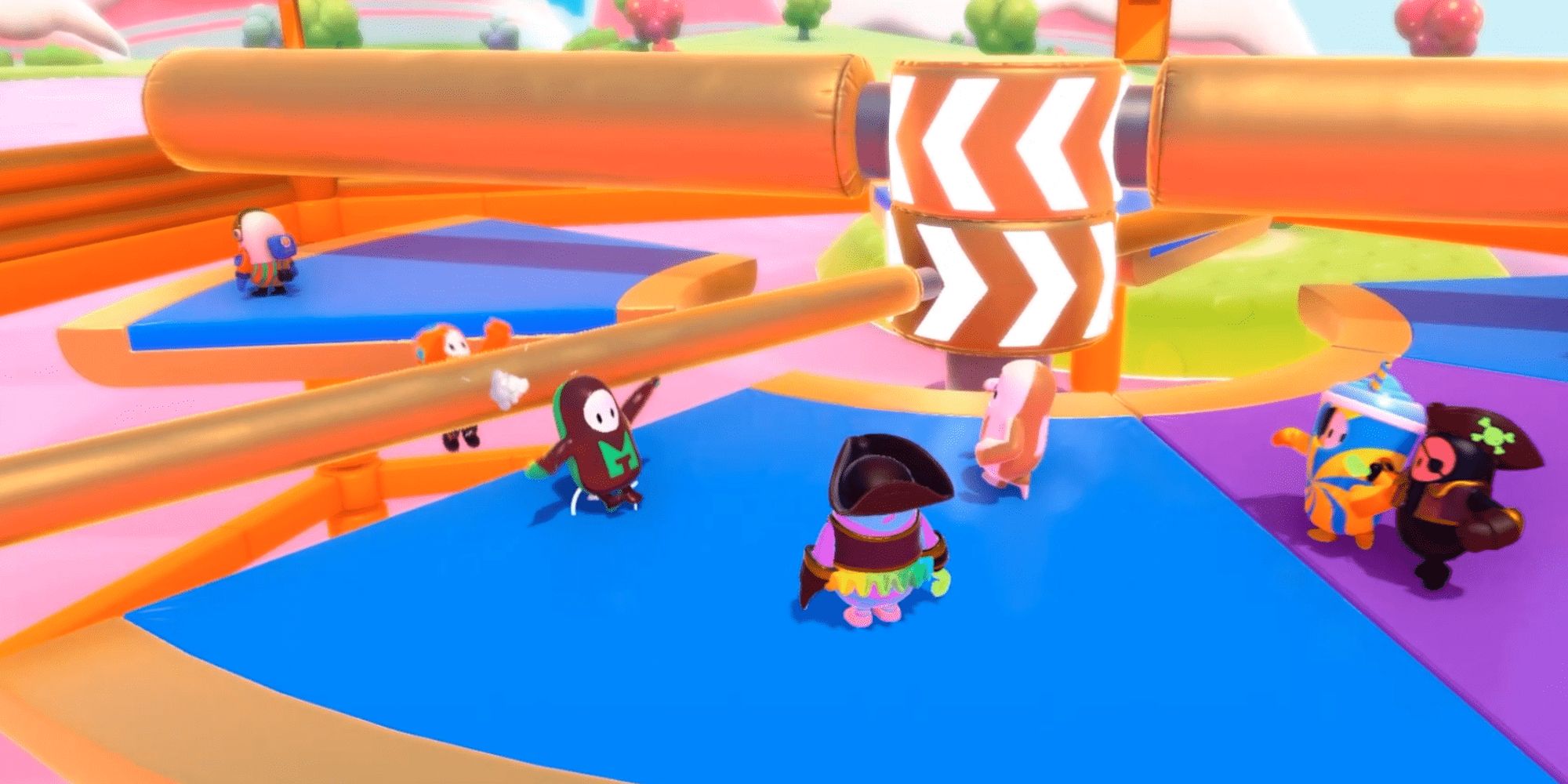 Make no mistake, Jump Showdown has the potential to get quite intense. Be it the numerous variations on the hazards, the rapid speed increase, or the saboteurs who aim to keep you grounded when it's time to jump, you'll need to maintain focus in order to win.
While the endurance runs might not have the same level of finality as races to the top, they do tend to go longer, which can often result in hilarious spectacles. They also embody the sunken cost fallacy, which makes the victories much more delightful, and the failures much more crushing.
5

Thin Ice – Watch Your Step In This Final Round!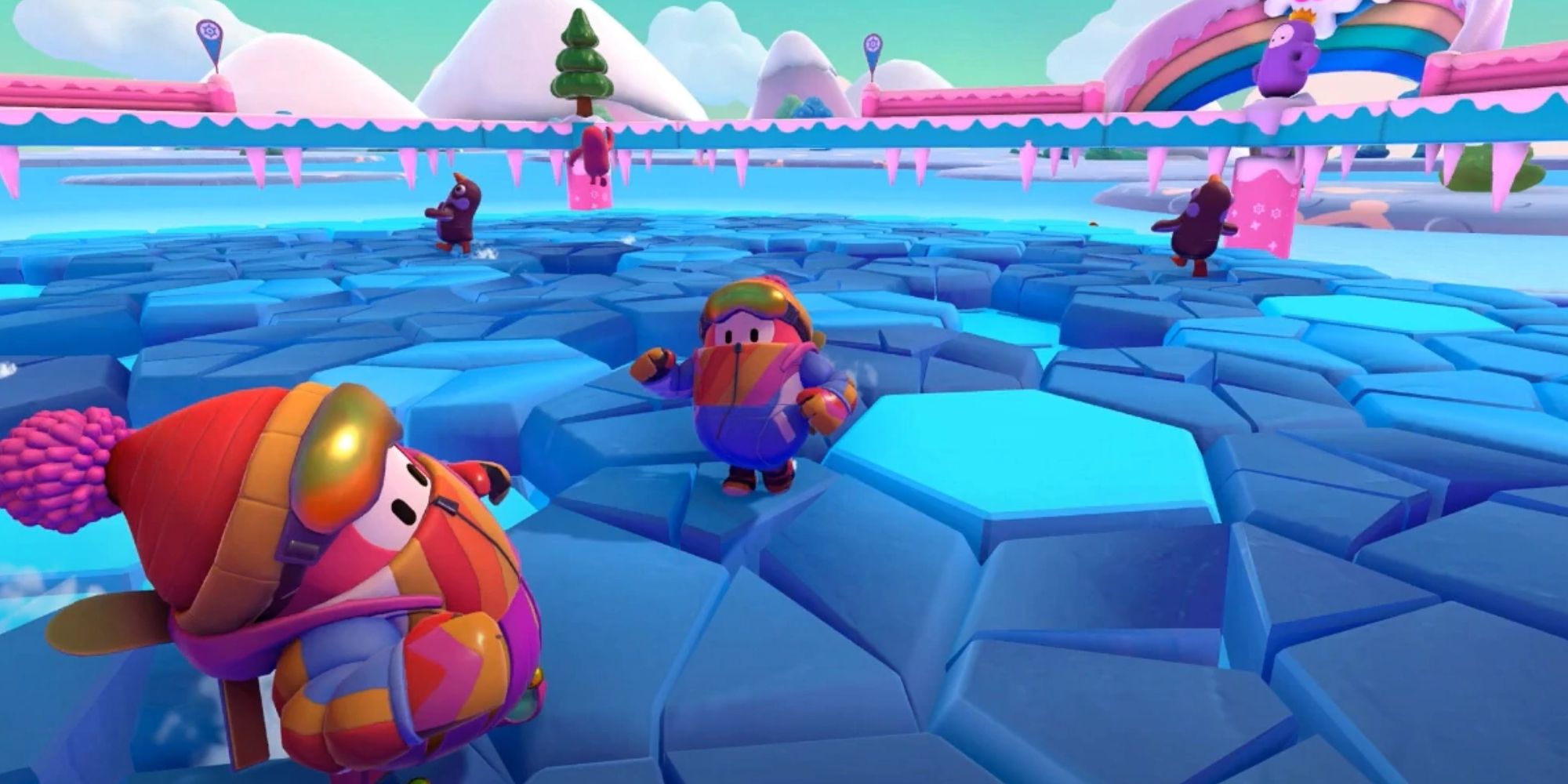 The third season of Legacy Fall Guys introduced Thin Ice as a Final Round. This new take on the Hex-A-Gone formula offers an ice-themed arena with collapsing platforms. While the tiles themselves take longer to collapse, the arena is smaller and more contained, which creates a more intimate showdown.
You'll need to keep your wits about you to survive this one. Every opponent will approach the ice tiles with a different strategy. Some players might try to collapse the tiles around you and leave you to fall, while others will try to stay off to the side to avoid player interference. With all of these strategies overlapping, this game offers a fun and intense scuffle and serves as a remarkable final round.
4

Roll Off – A Slimy Spin On A Classic Contest!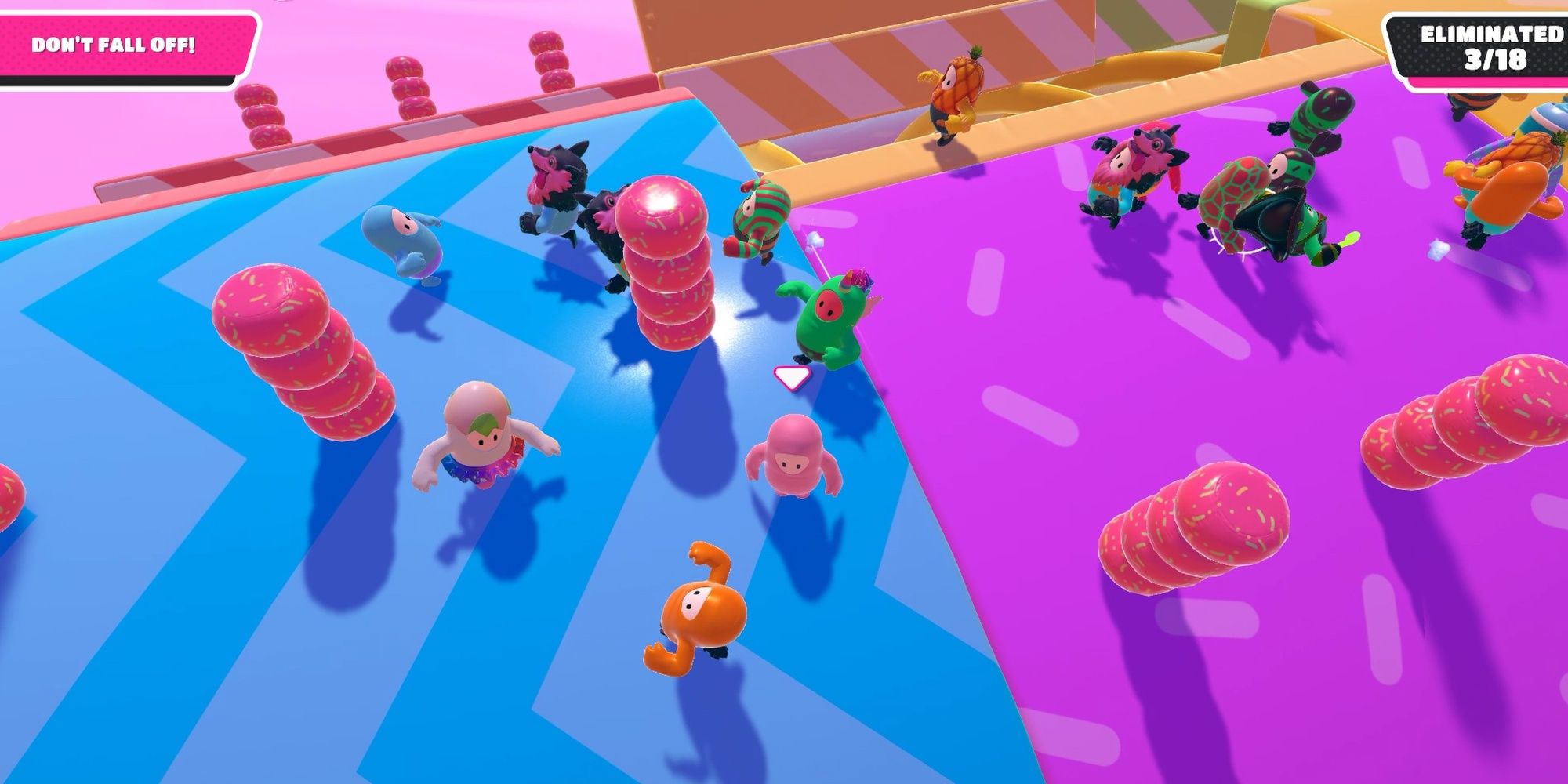 True to its classic elimination-style roots, Roll-Off is a re-imagining of some of the greats, such as Mario Party 2's Shock, Drop, and Roll. The objective is to stay standing while a spinning platform attempts to dunk you in slime. There are elements of platforming as you navigate multiple moving rings.
This round provides an endurance run for the ages, with increasing speeds, and persistent opponents. As long as you keep your focus, you're sure to find a fun shot at the crown in this one.
3

Lost Temple – A Stressful Quest To Be The Best!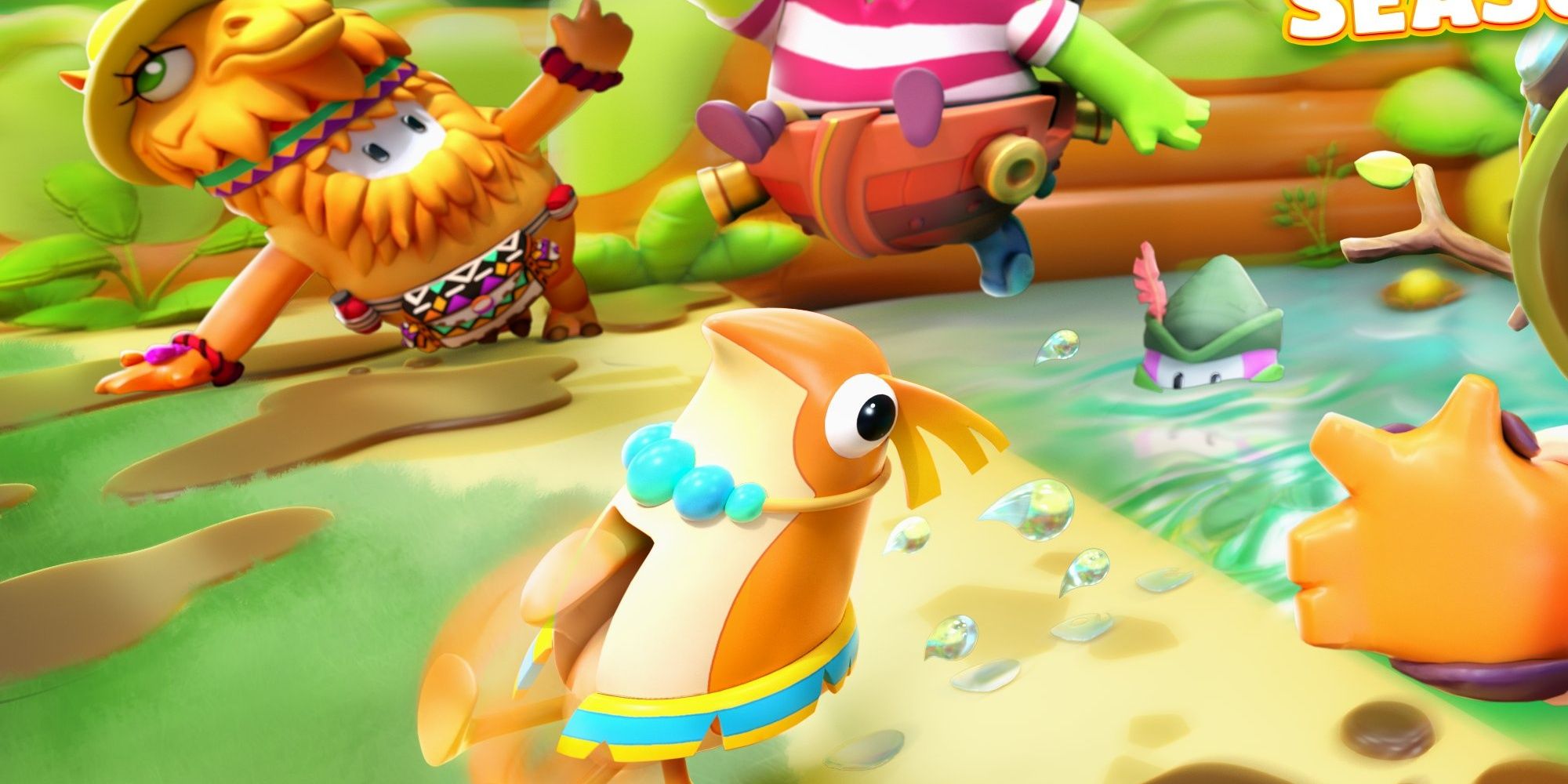 With racing playing such a big role in Fall Guys, it's fitting to find a final round that combines the best elements of the various races into one final battle. Taking the best of other rounds like Door Dash, Tip Toe, and even Fall Mountain, this round brings you through a mysterious labyrinth, with the crown lying in wait at the end.
This round requires quick thinking, attention to detail, and strategy to come out on top. Do you pursue your own path, or let other players test the gates in your stead? Do you have the reflexes to handle the platforming challenges that await you at the end? Prove that you can stand up to the challenges of the temple, and the coveted crown is yours.
2

Hex-A-Gone – Hex-A-Here One Day, Hex-A-Gone The Next!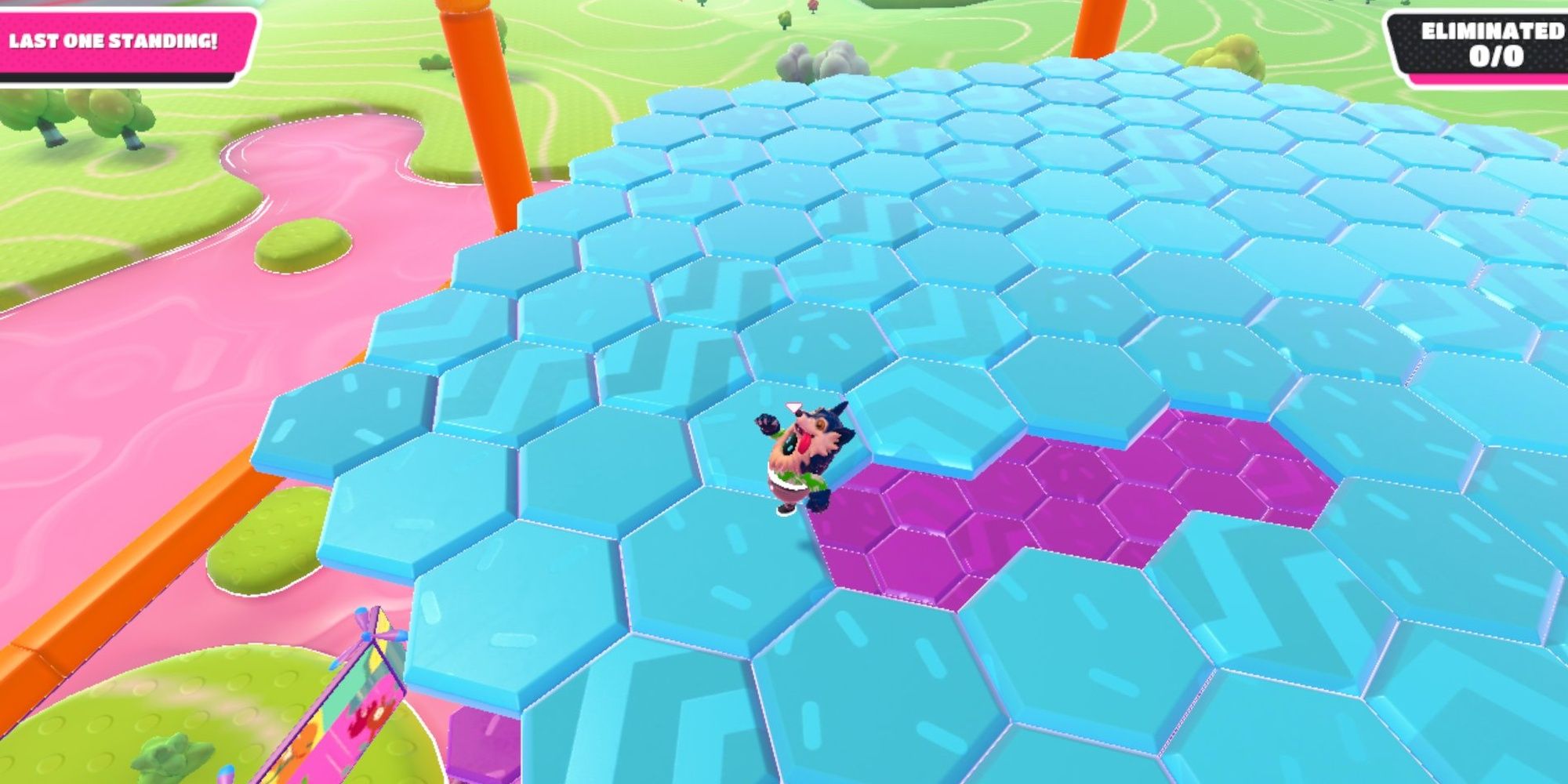 The very first legacy season of Fall Guys brought a lot of laughs and joy to the world at a time when we really needed it. Fewer rounds in the game exemplified this quite like Hex-A-Gone. Hex-A-Gone challenges you to stay moving with several layers of fading hexagonal platforms standing between you and the slime pit.
Unlike a similar round, Thin Ice, this is a substantially larger environment to play with, and because of that, the scale of conflict feels much larger. Similarly, because there is so much going on, there are layers of strategy that can be used to counter your opponents. Of course, don't stay still thinking for too long, or you'll fall to your doom.
1

Fall Mountain – A Race Worthy Of Its Namesake!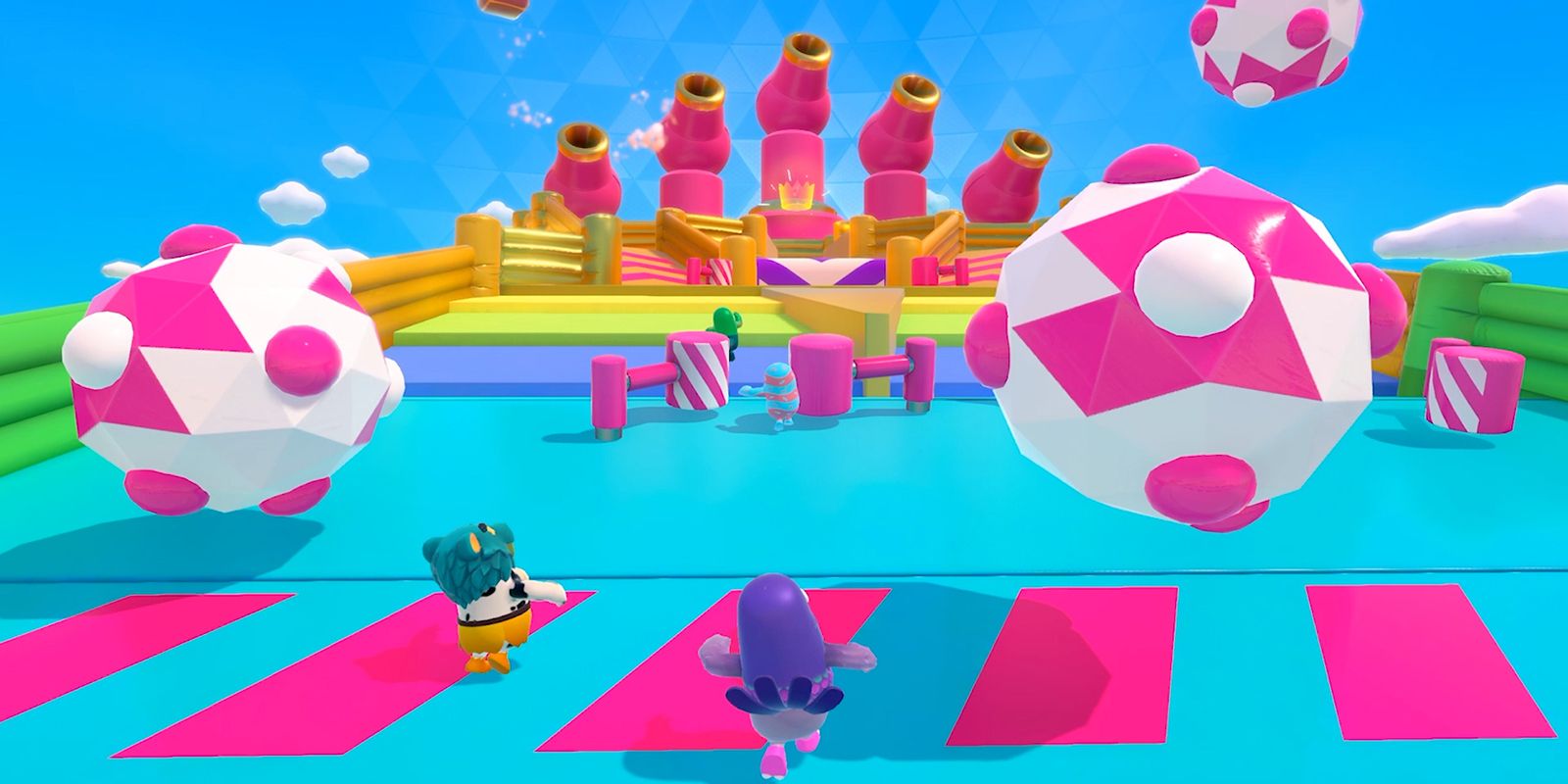 Fall Mountain embodies everything that Fall Guys aims to be. The episodic structure, the elimination style, the instant replays, and the aesthetic framing. All of it carries the essence of a reality TV show, and in doing so, creates an experience both familiar and brand new. Fall Mountain is a simple straightforward final round. The remaining competitors must make their way up a mountain full of obstacles to avoid and platforming challenges, and at the top, the crown awaits.
Between the variations in hazards, the surrounding players, and the intense music, this is among the most fun Fall Guys players can find. Not to mention that final push for the crown at the mountain's peak often results in an exciting time for all players.
Source: Read Full Article