Epic is keeping the free game train rolling for 2020 and is starting off the year with some quality titles. As was rumored during yesterday's final giveaway of 2019, Darksiders 2 and Steep are now up for grabs. What people didn't expect was the original Darksiders to also join that list. Yes, for January's first freebies, Epic is handing out three games instead of the typical two.
Both Darksiders games come in their definitive edition versions, which bundle a bunch of DLC and graphical improvements into one nice package. It's a little unnecessary for the first title, but Darksiders 2 had a decent chunk of DLC that expanded the main story a bit. Considering the low, low price of free, who's to complain about extra stuff?
Steep, on the other hand, is a bit odd. Since every Ubisoft game has 4,000 editions, there are multiple listings on the Epic Games Store that confuses the application when you try to claim it. The version on offer is the standard game, so you'll need to first click "Get" on the main store page then navigate to the standard edition and click "Get" again. It's mostly just a hiccup because of how lackluster Epic's storefront is.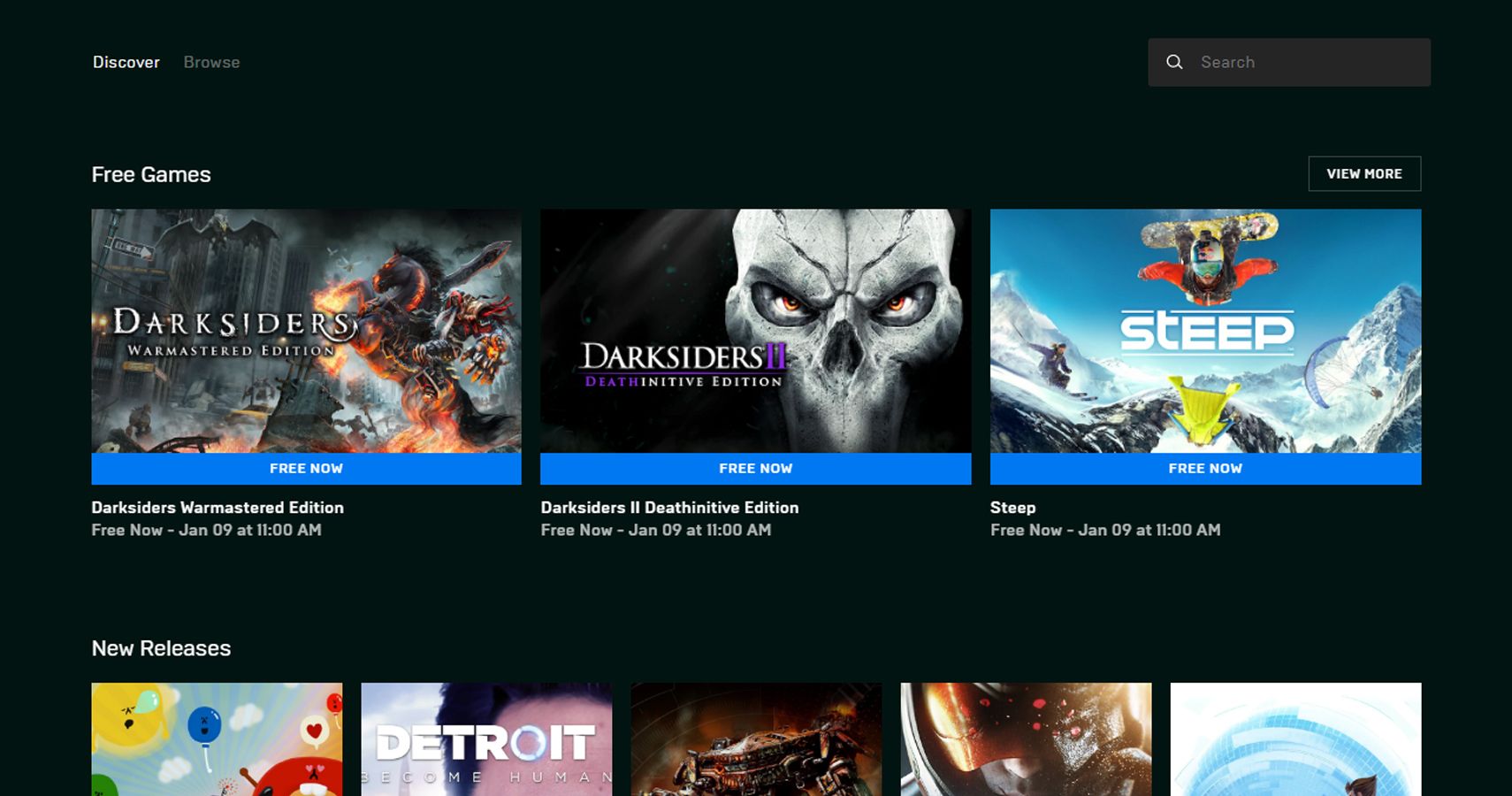 All three titles will be on offer until January 9, 2020, at 11:00 am EST/8:00 am PST. I'm guessing the extra few days is because of the new year starting on a Wednesday. Past giveaways have lasted a full week, but typically don't begin until Thursday.
As for what is next, Epic isn't giving out hints this time. The "12 Days of Free Games" special was a limited-time event and Epic was building hype to encourage return visits each day. It makes sense that it would want customers guessing and returning when prices are at an all-time low.
Looking at what's on offer today, I have a feeling next week will probably be some other older Triple-A games. Having just handed out 14 indie games over the holiday break, Epic is likely shifting gears a bit to keep people interested for another year. I wonder how much longer it can keep up this incentive before every game on the store has been made available.
Source: Read Full Article