Battlefield Mobile is a forthcoming mobile version of the famous multiplayer shooter series, and it has been generating some steady buzz especially with fans of the series making regular comparisons with the much maligned console and PC entry Battlefield 2042.
Battlefield Mobile is still in development and is currently being optimised for a "variety of devices", according to EA, but when it does eventually launch the title will be free-to-play and will be mobile only, meaning cross-play with PC or console won't be supported. EA has been offering play tests to interested fans, with those registering able to try an alpha build of the game. Some players have been impressed with what they've seen; for example highlighting the environmental damage, which apparently is superior to that of Battlefield 2042.
Over on Reddit, some of these play-testers, who have been playing the alpha build on Android devices supporting Android 7.0 and up, have been posting their impressions along with screenshots and video. One said the mobile game is "better than 2042 itself" and that it "performs well even at alpha phase". Other fans believe the mobile version is a "love letter to the fans" and observe that BF Mobile has classes, maps taken from Battlefield 3 and 4, such as Noshar Canals, and environmental damage. This contrasts with BF 2042, which has operators that have "gimmicky abilities" and no destruction.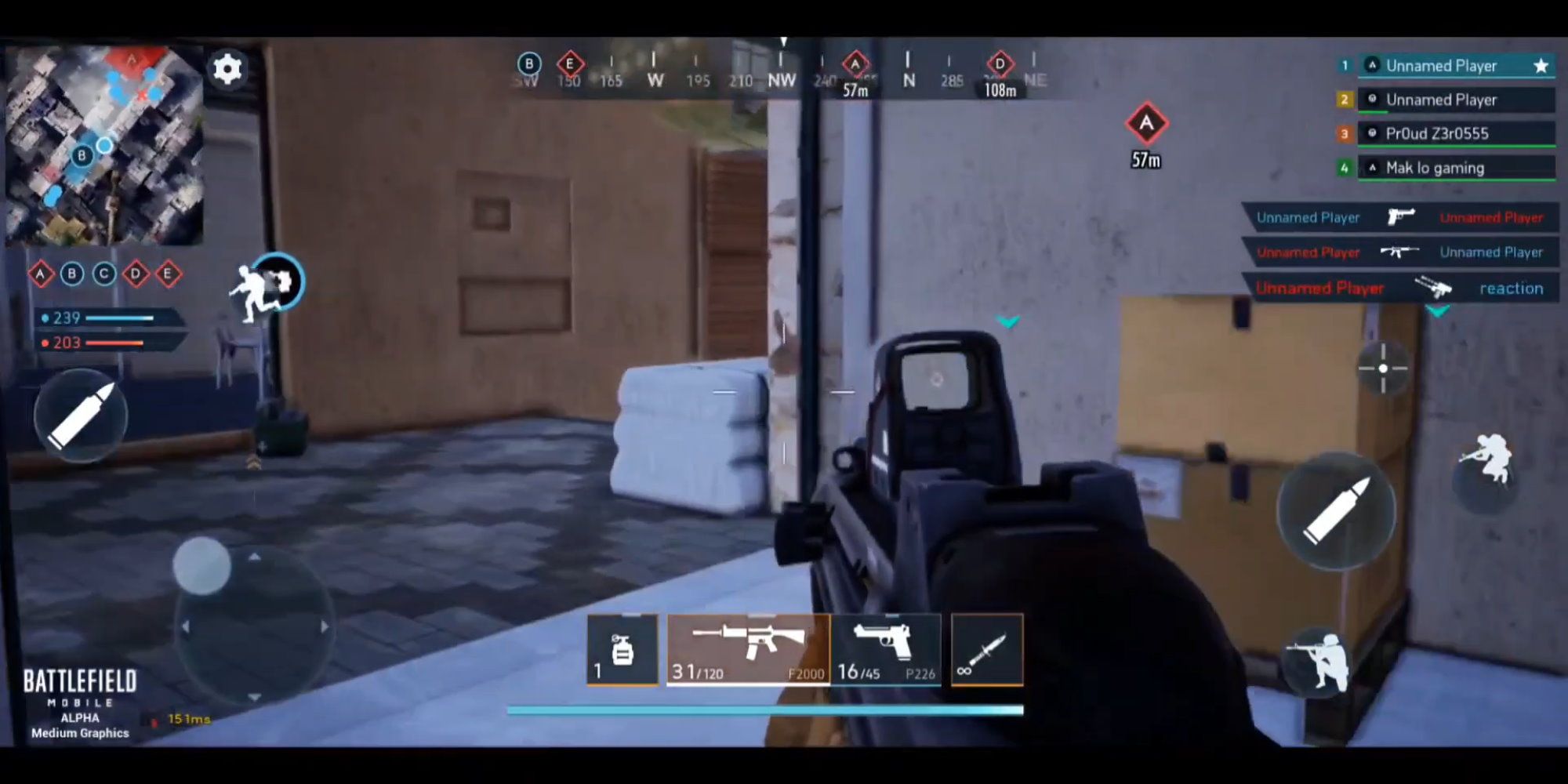 However, some play-testers report a much rougher experience with BF Mobile. Now it should be emphasised that these players are trying out an early build of the game, which is why this version is called the "alpha", and the game's developer Industrial Toys has not yet confirmed a schedule for the beta version, so these 'reviews' should be considered in that light. But one tester said that they've played three matches and summarised their experience as "bad". They referred to the graphics as "primitive", with the anti-aliasing so bad "that you can not even see what is in front of you", and that performance lags even in low settings.
While early builds can be necessarily rough, EA has earned a somewhat negative reputation following the launch of Battlefield 2042 with many players pointing to the game's lack of polish, gimmicky new features, and a general feeling that 2042 is missing some of the old BF magic. The numerous bugs and glitches have led players to think the worst of early builds, believing that the final product may not be altogether improved. All this can be gathered from many of the comments posted under the more negative impressions of Battlefield Mobile.
In a Q&A, EA sought to reassure fans that the mobile version has a proper lineage. BF Mobile is developed by Industrial Toys, and is apparently led by Alex Seropian, who is one of the original co-founders of Bungie, creators of the Halo franchise. "We've built a dedicated team here at Industrial Toys filled with mobile game development experts who will lead the creation of Battlefield Mobile. Overall, it's a collaborative effort with our established Battlefield team, DICE Studio and other partners", EA wrote.
Mobile versions of games can be big money-makers for game devs, and the success of COD Mobile, developed by TiMi, shows how a triple-A shooter series can be successfully translated to the mobile experience. But EA has something to prove with BF Mobile, and if it turns out to be a glitchy, half-finished mess, then fans' patience may be tested to breaking point.
Source: Read Full Article