Gaming conglomerate Electronic Arts is generally consistent in the quantity of releases it puts out. Now, we have an idea what the next fiscal year will entail in those terms, as EA revealed to its investors what their release schedule will include this coming fiscal year.
The fiscal year lasting from April 2019 to March 2020 hasn't doesn't entail too much in terms of game releases. In total, seven games will have been launched by EA by the end of this fiscal year, which is a low amount compared to their target quantity of game releases for the fiscal year lasting from April 2020 to March 2021.
Specifically, the next fiscal year will see about 14 releases coming from EA.
RELATED: 10 Electronic Arts Memes That Are Too True
According to Gamesindustry.biz, ten of the 14 titles are internally developed within the company while the remaining four are developed by external studios. The announcement was made in the earnings call for Q3 of the fiscal year when Blake Jorgensen, EA's COO and CFO, unveiled the plan to release 14 games in the next fiscal year.
Of the seven titles released last year by EA, three were EA's regular sports titles. These included a routine NHL, Madden, and FIFA game. NBA Live was out of commission but may make a return given CEO Andrew Wilson's comments during the Q2 earnings call.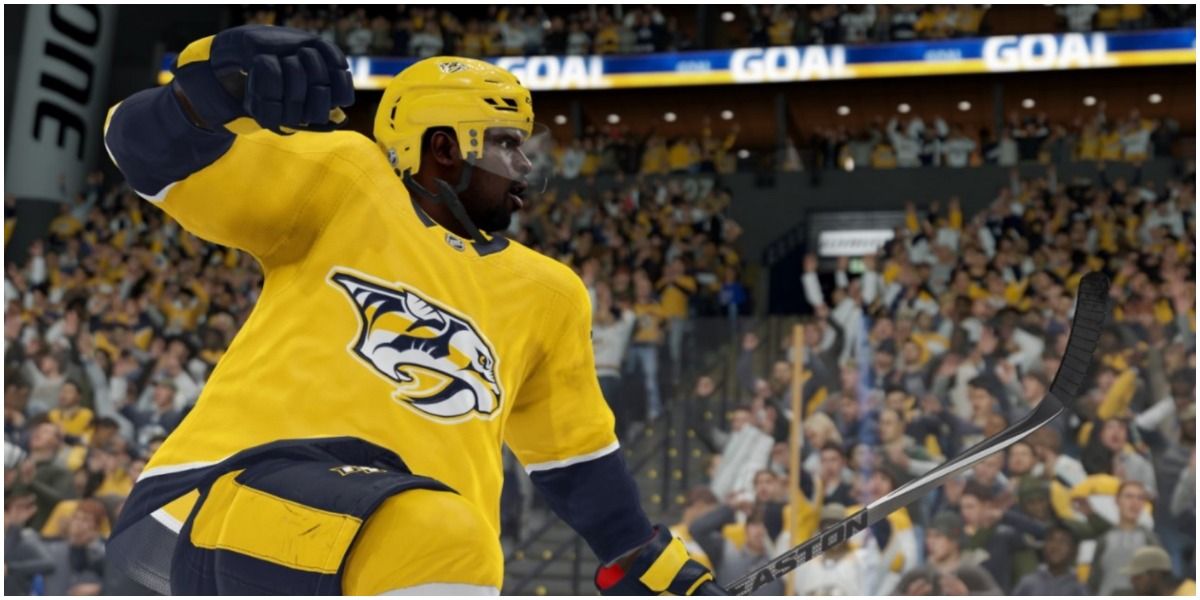 Otherwise, EA had the very successful release of Star Wars Jedi: Fallen Order, as well as Need for Speed Heat, Plants vs. Zombies: Battle for Neighborville, and Sea of Solitude.
As for the upcoming fiscal year, four of the 14 titles to be released are part of EA's sports catalog. It has been confirmed that three of the four sports titles will be NHL, Madden, and FIFA games. However, the fourth title's details are unknown, though a return of NBA Live may be likely.
RELATED: FIFA 20 Winter Updates Will Transfer Players and Refresh Their Ratings
Two of the fourteen titles will be mobile titles.
Another remaining four will "draw from the breadth of EA's IP," though that statement is a bit unclear. Some word has been circulating of a Knights of the Old Republic sequel or remaster, as well as new Dragon Age and Mass Effect titles.
A Medal of Honor VR game is also apparently in the works, however, which may get a release in the next fiscal year.
The last four titles will be developed by smaller companies.
Overall, EA appears to have a lot on its plate, though certainly considerably more than last year. Most mysterious are the four titles in EA's existing IP's. A return of Knights of the Old Republic or Mass Effect would be great, though it'd also be interesting to see franchises like Burnout or Medal of Honor make a return.
Source: Read Full Article