In Dragon Ball Z: Kakarot, players will find that the life of a Super Saiyan involves a lot of grocery shopping. The game's RPG approach to the series means that side quests are a thing, although here they're called sub stories. These stories have the player meet familiar faces from Dragon Ball history and solve their problems. If you've played the game for a few hours, you'll quickly realize that all of their problems involve fighting things or finding things. Here's how to find one particularly troublesome thing – the Royal Tomato.
The Royal Tomato is needed for the sub story Tough Break for Turtle. In it, the turtle living in Kame House with Master Roshi asks Gohan to get food. He asks for three items: Royal Tomato, Rice, and Eggs. Rice and Eggs are easy to find at this point in the game. Just go to one of the cities or villages and find a grocer. You might have even already gotten enough as rewards from previous activities. It's the Royal Tomato that proves a little more difficult. Only one particular farmer sells them, Turtle tells Gohan.
Once you're there, you'll spawn in a rocky desert area. Fly straight and cross a river. You should see a blue beam shooting into the sky. The tomato farmer lives in this red house with a windmill. He's even commenting on his harvest to clue you in on who he is.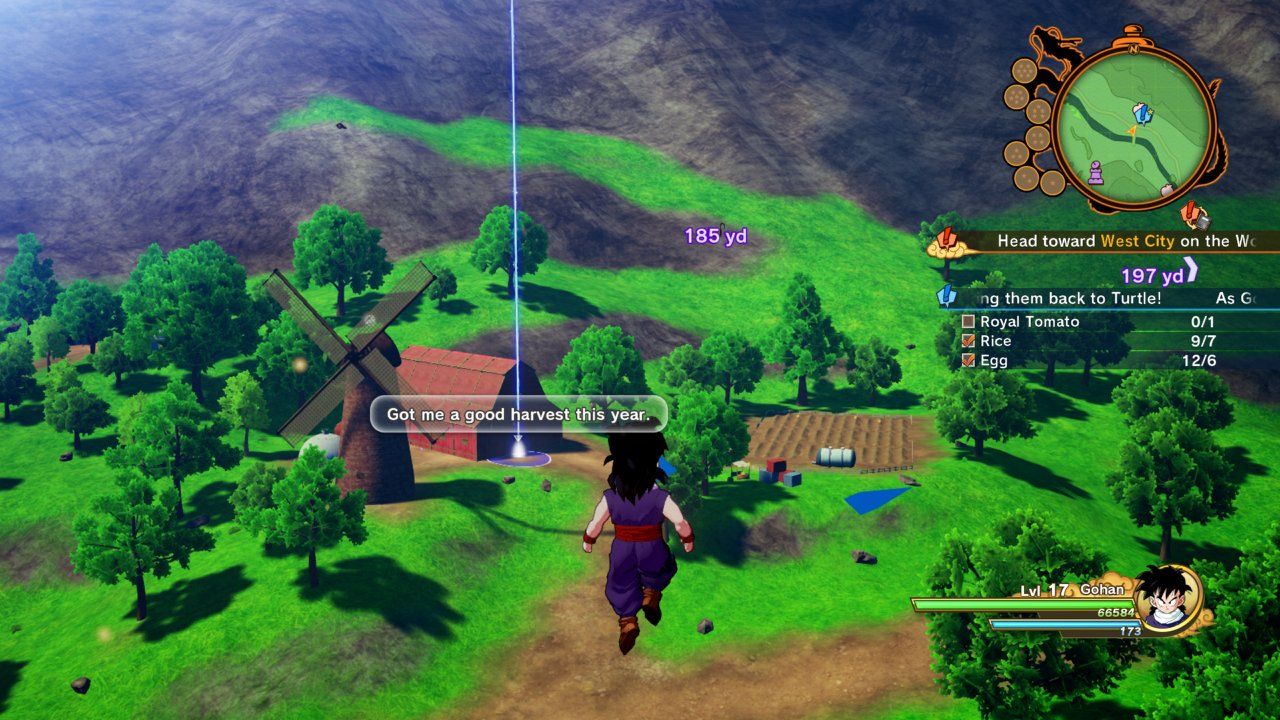 When you talk to him, he'll give Gohan a bit of runaround about the accessibility of his tomatoes. He wants to charge a high price at first, but is willing to accept a trade since the tomatoes are for Roshi. Gohan will have to catch 10 Energetic Fish for the trade. To find out how to do that, check out the guide below.
Source: Read Full Article