In this modern era of DLC and digital add-ons for titles, it only makes sense that an expansion pack for a particular game would require said game be owned and installed. One wouldn't expect Doom Eternal's "The Ancient Gods" DLC to be standalone because it relies so heavily on content created for the main game. Surprisingly, that's not how developer id Software views this upcoming expansion.
Speaking to PCGamesN, id's Marty Stratton has confirmed that players will not need to own Doom Eternal should they wish to partake in the continued adventures of the Doom Slayer. As Stratton puts it, "It's important as we want the DLC to reach as many people as possible. In fact, you don't even need to own Doom Eternal to buy the DLC and play it."
That's pretty unexpected, though not completely unprecedented. Similar things have happened with other Bethesda published titles, including the newer Wolfenstein games. Both Wolfenstein: The Old Blood and Wolfenstein: Youngblood could be considered expansions to their respective predecessors, but are able to be purchased on their own. In fact, that is likely what increased sales of each title since players didn't need to buy two things just to play them.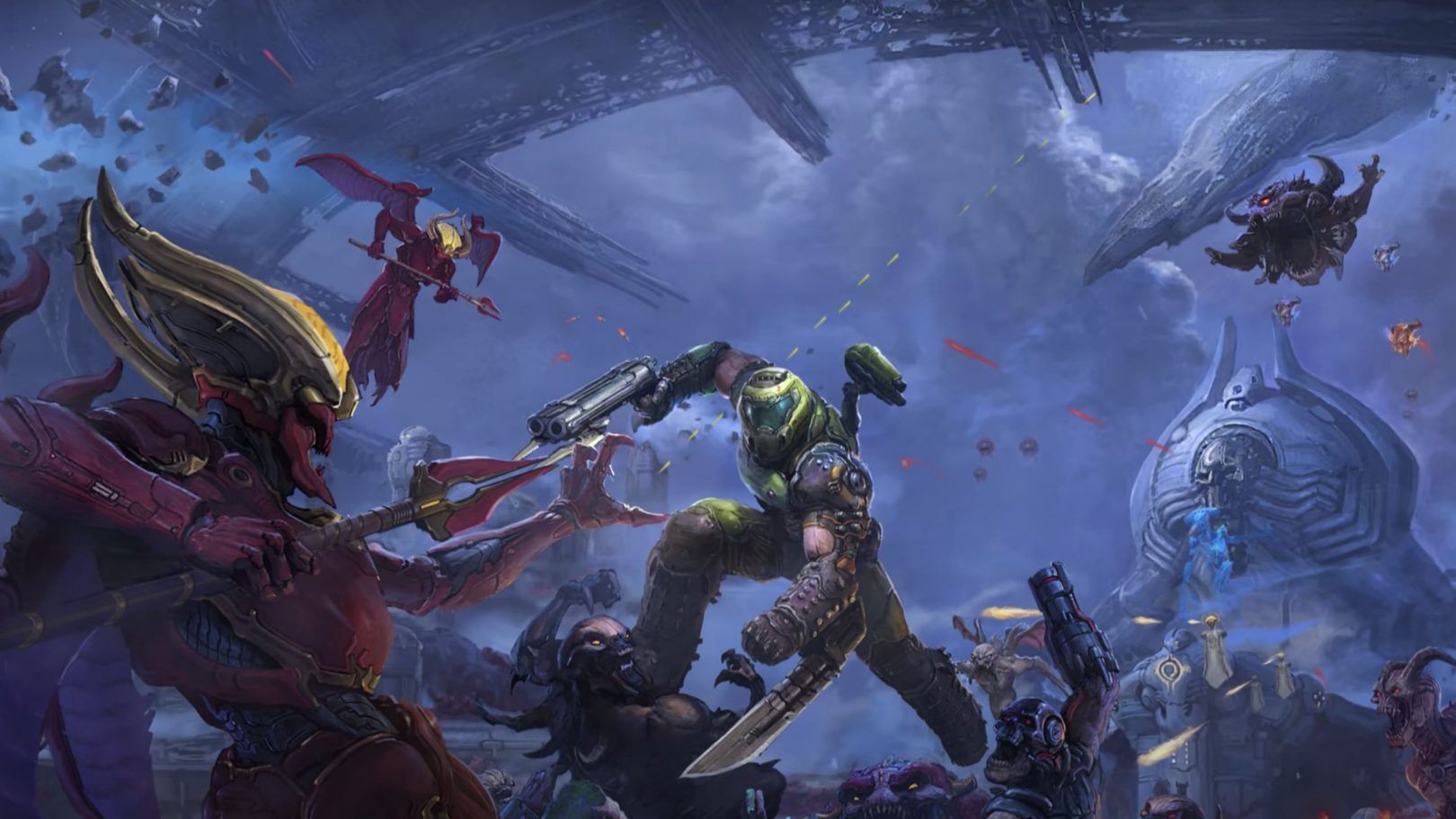 This decision could also be down to the increased scope that id Software has in mind for The Ancient Gods. While it was announced before Eternal's release that two add-ons were planned, it's increasingly looking like this DLC will take the form of a full-fledged sequel. Hugo Martin, creative director at id Software, told PCGamesN, "For us, this is very much like a two-part film – this is every bit as grand as the main game was."
In that sense, separating The Ancient Gods from the main game makes more sense. People that haven't yet jumped on Eternal could get interested in the DLC and play through that before experiencing the main course. Maybe that wouldn't make sense from a chronological standpoint, but it opens the door for new fans to check out what everyone is talking about without having to spend extra cash.
Whatever the true reason is behind this decision, it's a remarkable pro-consumer move that I'm happy is being made. Now we just need to see how many Marauders end up appearing in the second part.
Source: Read Full Article