Disney has put Gina Carano forward for an Emmy nomination despite cutting ties with the actress earlier this year.
After an unpredictable 12 months for the entertainment industry, award season is upon us. Despite delays and postponements, plenty of projects made it out into the world which means there is plenty for the award-givers to mull over. When it comes to the Emmys, now is the time for content creators to put forward names and shows they believe to be worthy of consideration.
Disney has more work to do than usual on that front. Not only due to its new MCU shows, but also The Mandalorian. One particular suggestion put forward for The Mandalorian has resulted in a fair bit of backlash. As was first highlighted by Comicbook, Gina Carano has been put forward for an award by Disney. Carano was let go by Disney following a controversial social media post earlier this year.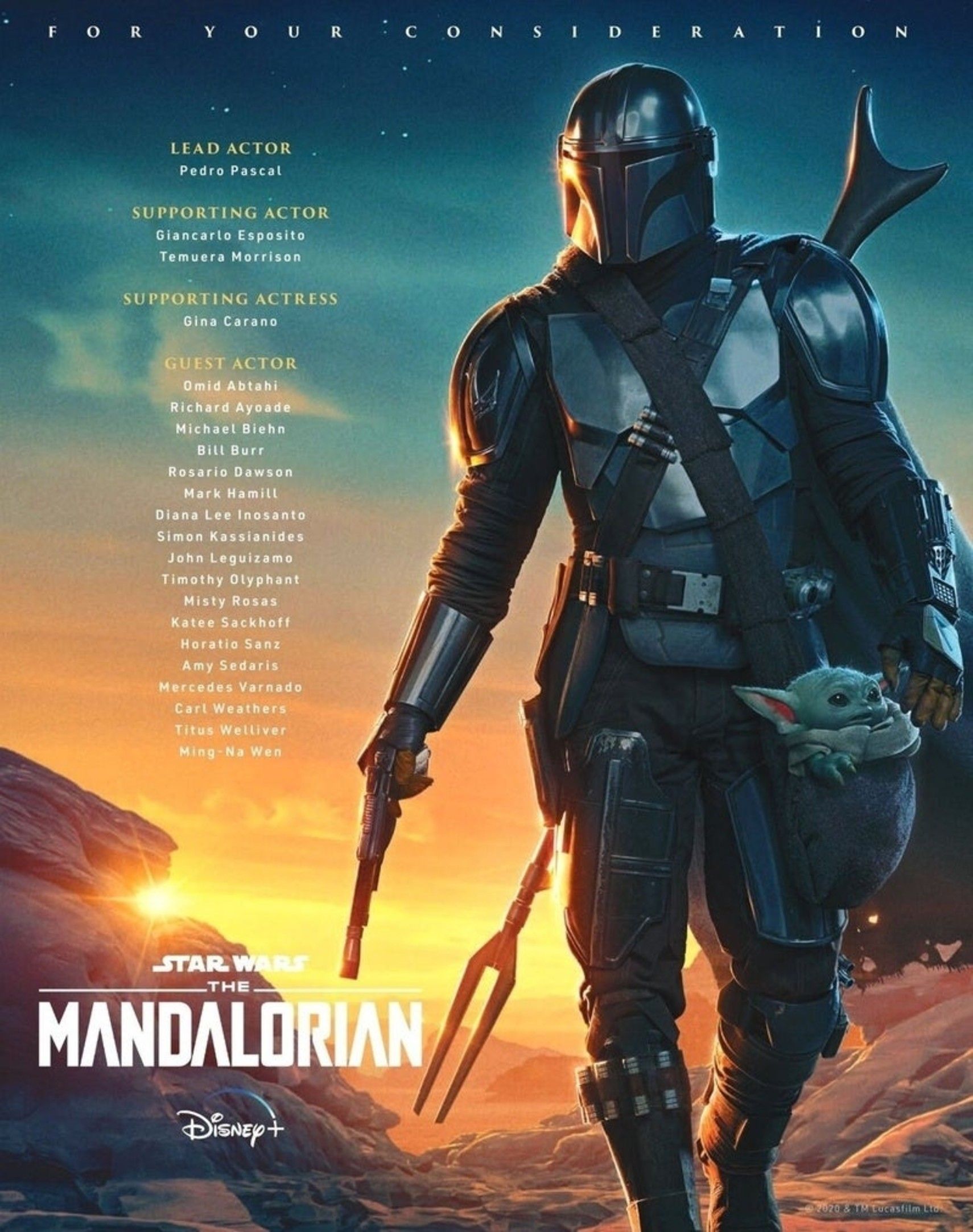 The poster above details all of the suggestions Disney has put forward for this year's Emmy Awards. They include Pedro Pascal for lead actor and Giancarlo Esposito for his role as Moff Gideon. Tucked in there is Carano's name under the best-supporting actress category for her role in the show as Cara Dune. Star Wars fans are questioning why Disney would include her following what happened.
In case you missed what happened between Disney and Carano, or you simply need a refresher, the actress was effectively fired for the aforementioned post. Carano likened being a Republican in 2021 to being a Jewish person during the Holocaust. That post prompted Disney to quickly remove Carano from The Mandalorian and distance themselves and the show from her. Hence why her inclusion on the above poster is such a surprise.
It's possible putting Carano forward for the award was a contractual obligation on Disney's part agreed upon well before Carano was let go. That likely won't come as much comfort to those angered with her name still being associated with the show at this point. As for the role of Dune, Disney has stated it won't be recast. That hasn't stopped some from hoping Don Cheadle replaces her. Yes, that Don Cheadle.
Source: Read Full Article