Earlier this year, Blizzard announced that Diablo 4 would be adopting a more modern live-service approach by implementing battle passes. It claimed that these, along with paid comsetics and live events, will not be pay-to-win, as Diablo 4 is set to follow 3's seasonal model. However, if you decide to purchase the Ultimate Edition, you will get an accelerated battle pass with 20 tier skips, meaning that you will get through the battle pass faster than normal.
This was revealed yesterday via an updated store page after its newest CGI release date reveal trailer at The Game Awards. Under the Compare Products section, you can see what is exclusive to both the Digital Deluxe Edition (selling at $89.99) and the $99.99 Ultimate Edition. DD will get you four days early access, the Temptation mount, the Hellborn Carapace mount armour, and the premium seasonal battle pass.
The Ultimate Edition unlocks all of that, but instead of the premium seasonal battle pass, you get the accelerated seasonal battle pass, as well as the Wings of the Creator emote. Given how controversial Overwatch 2's battle pass has proven in just two seasons, locking heroes behind tiers that require hours of grinding to reach, it's unsurprising that Diablo players are hesitant to see them added to the series.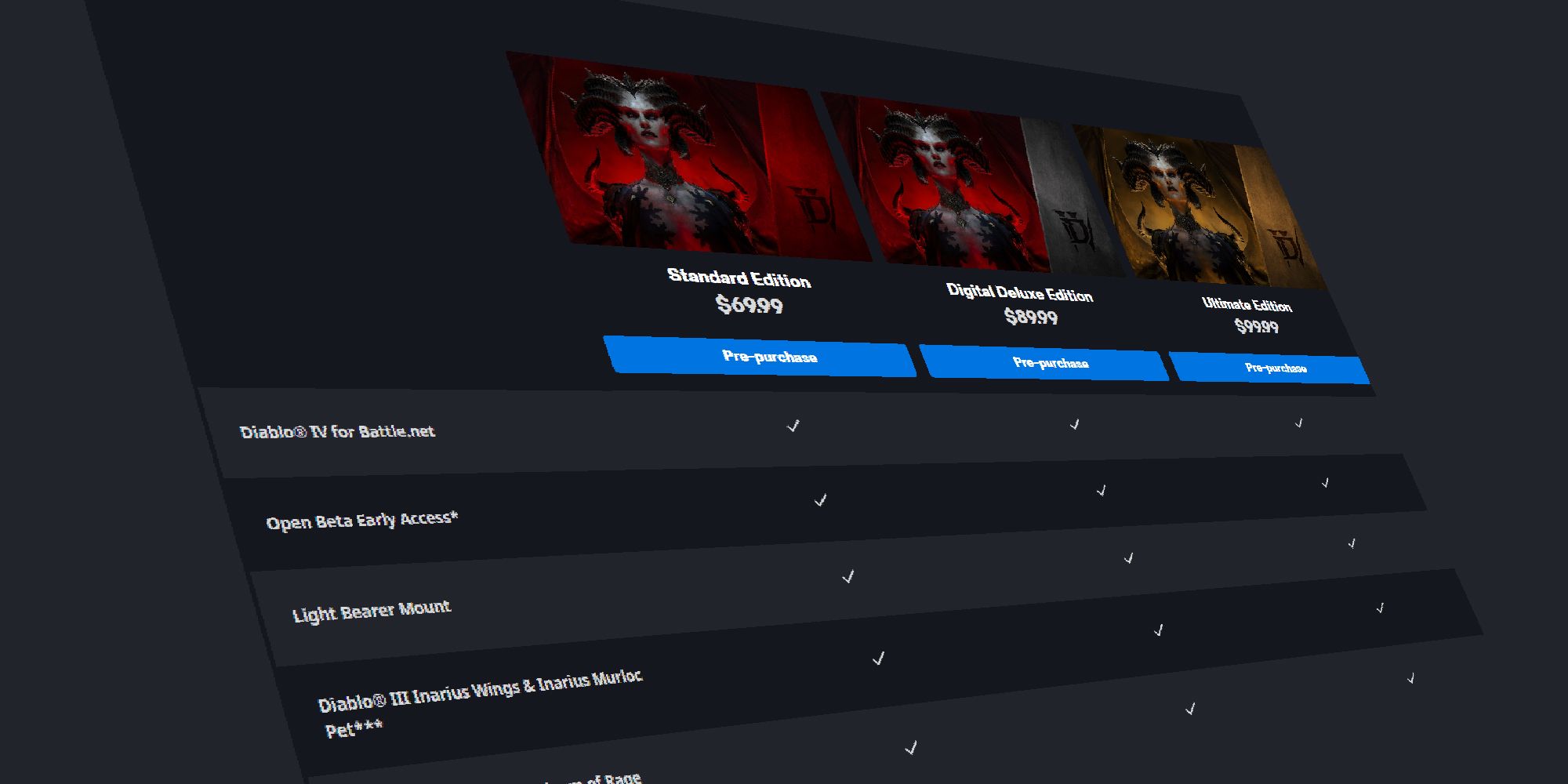 One of the sticking points for many on the Diablo subreddit is the fact that it is a battle pass in a paid game, whereas they are typically included in free titles such as MultiVersus, Fortnite, and the afformentioned Overwatch 2. Another point raised is how cosmetics are a huge draw in ARPGs: "If all the cool lookin stuff is locked behind the battlepass that you have to pay extra for… feels bad man," AlienFunBags commented.
However, what's sticking out more than the battle pass for many is the four day early access which is already proving controversial with much of the community. "It just won't feel like the game is launching for everyone in the world at the same time and second… might help with server stability though," Ragestyles commented. "the battle pass bbonus levels is whatever."
Source: Read Full Article