Lost Ark is a great game, but it's also suffering greatly from its own success. Ignoring the four-hour delay due to "unforeseen technical issues," Lost Ark's servers were immediately slammed with a wall of players that Amazon had to bring down its servers 20 minutes after going live. After that, so many people were trying to log in that the servers couldn't even slot them in the queues. Instead, they'd just get a "cannot connect to server" error message.
But after a few rough days, things are starting to get better. Lost Ark is adding several European servers to keep up with demand, and learning its lesson from New World, Amazon is offering free Founder's Pack items to anyone willing to move their character to a less congested server.
All are great signs for the future of Lost Ark. And what's an even better sign is how Lost Ark was so popular that it immediately shattered the all-time concurrent player records of two of Steam's biggest games.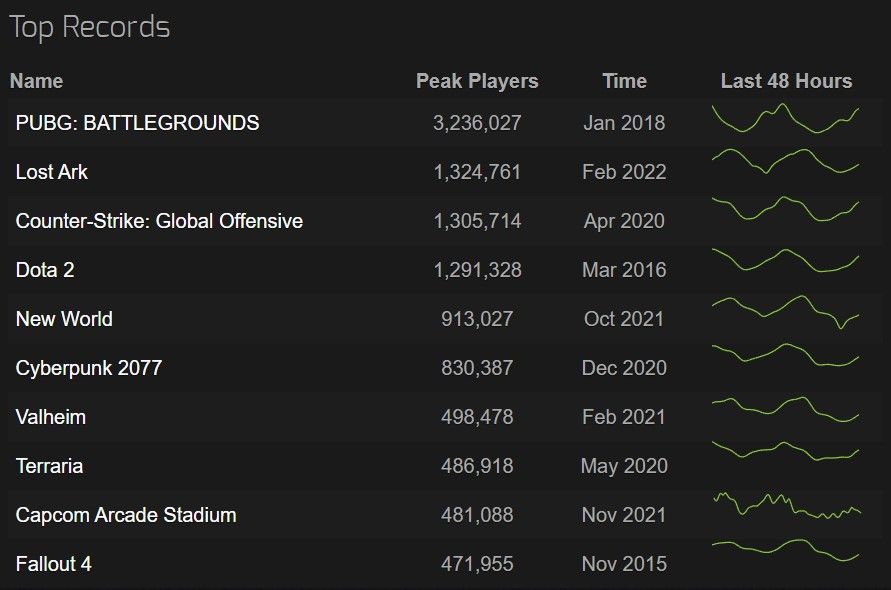 According to Steamcharts.com, both CS:GO and Dota 2 had around 1.3 million concurrent player peaks. Lost Ark hit 1,324,761 not even a full 24-hours after launching on February 11. That puts Lost Ark as second on the all-time concurrent player chart with only PUBG: Battlegrounds above it.
Although, we should note that not all of those 1.32 million people were actually playing Lost Ark. Some of them–maybe even many of them–we're still stuck in a queue waiting to play the game. Steam will consider a player as "playing" a game as soon as the game launches, not necessarily when they have a chance to log in.
Still, Lost Ark is likely to be a juggernaut on Steam provided it can get its server issues sorted by next weekend. We'll see if Lost Ark can maintain its momentum after Elden Ring launches later in February.
Source: Read Full Article