There comes a stage early in Cyberpunk 2077 where you'll be forced to make a tough decision: Evelyn or Dex? It's a pretty tough choice to make given that you've only just met these characters, both of whom are already trying to turn you against the other one. If you're curious about what each of the two decisions leads to, you've come to the right place.
Dex is the famous fixer in this scenario, renowned all across Night City, whereas Evelyn is the one assigning the gig. As a result, it's tough to know which one of them is worse to stab in the back. So, if you're wondering what the best choice for Evelyn or Dex is, check out our Cyberpunk 2077 Evelyn or Dex guide.
Cyberpunk 2077 Evelyn Or Dex – Who To Side With?
This is a decision you'll need to make after you've got everything in place to pull off the heist for Evelyn and Dex. Essentially, Evelyn will have already asked you to do this job just for her and to cut Dex – the fixer – out of the equation altogether. This is a risky move, given that fixers have connections, but ultimately Evelyn is the one giving the job, so she's technically got the keys to the mansion here.
This guide obviously has light spoilers for Cyberpunk 2077's early game, so if you want to stay completely spoiler-free, check out this Cyberpunk 2077 NPC doing a perfect deadlift instead.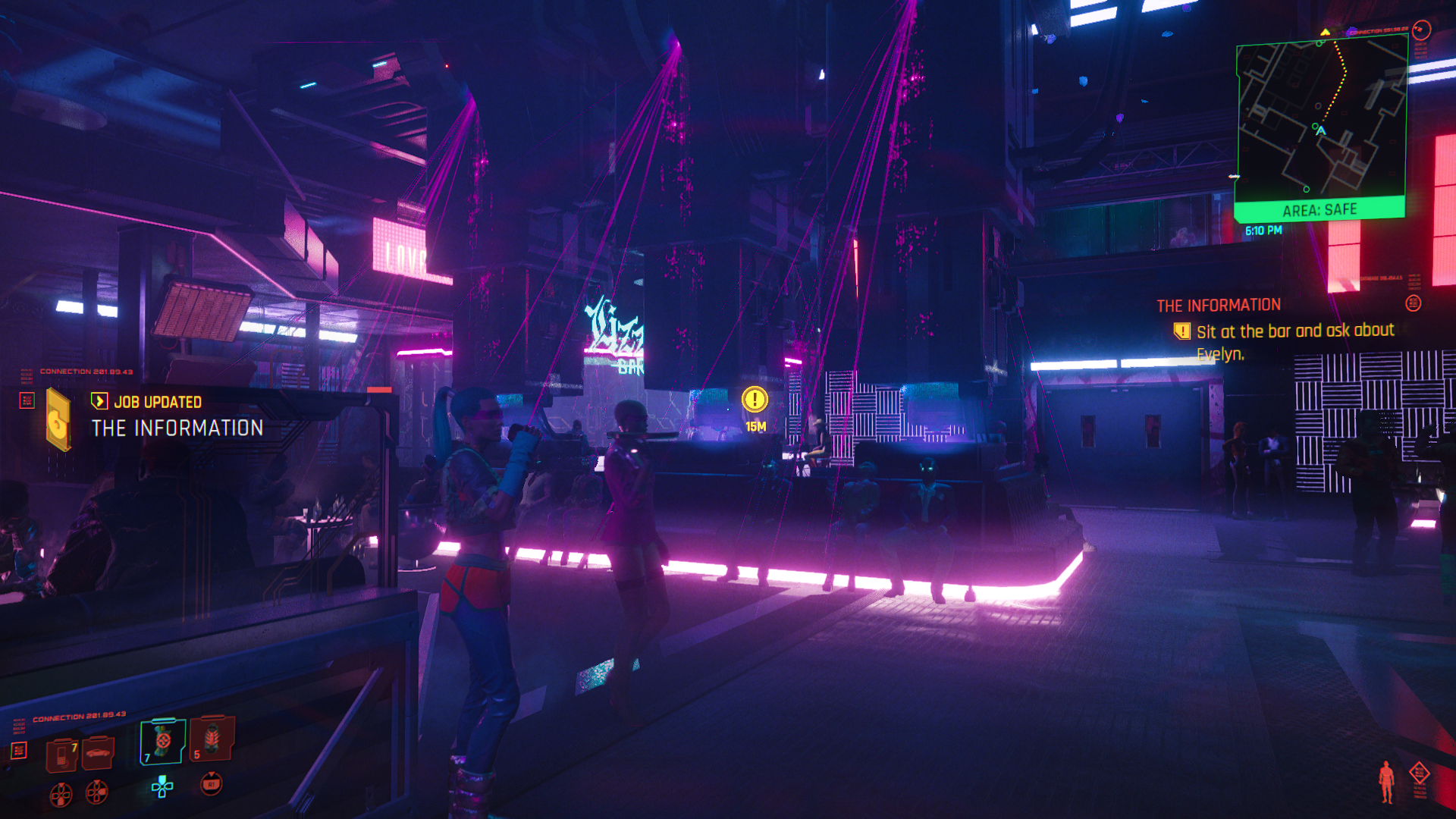 By the time you need to make this decision, Evelyn will have already asked you to do the job for her and to ignore Dex. You can commit to it, say you'll think about it, or tell her no – at this point, it doesn't really matter, because Dex is still out of the loop. You don't have to lock in your decision yet.
The time you need to make your final choice is when you and Jackie meet Dex in a bar to give him the lowdown of what's next. Here, you'll be given the option to rat Evelyn out, or to keep your deal with her a secret.
If you rat Evelyn out, Dex will increase your cut in the final stake to a whopping 40% and Jackie will be chuffed. However, don't be fooled – you're not getting paid either way. I won't get into it just yet, but ratting Evelyn out has absolutely no benefit, and Dex isn't quite as nice as he seems.
Similarly, siding with Evelyn doesn't achieve a whole lot in the long run either. She's a better character and she's loyal to V, although the same scenarios play out either way. This choice mostly boils down to whichever character you prefer – sadly, the same events will happen, so the best thing for you to know at this point is that things wouldn't be any different if you had have picked the other choice.
So yeah, don't beat yourself too much once you find out what happens. Unfortunately, there's no right choice when it comes to siding with Evelyn or Dex.
Cyberpunk 2077 is available for PC on GOG.COM, Steam and Epic, Xbox One, Xbox Series X|S, PlayStation 4, PlayStation 5, and Stadia from December 10, 2020. When you buy Cyberpunk 2077 on GOG.COM, 100% of your money goes to CD PROJEKT Group and supports their future projects.
Read next: Why Cyberpunk 2077's DLC Expansions Will Most Likely Take You To Space
These articles are posted in affiliation with GOG.COM. TheGamer received compensation from GOG Sp. z o.o. for affiliating these articles with their brand.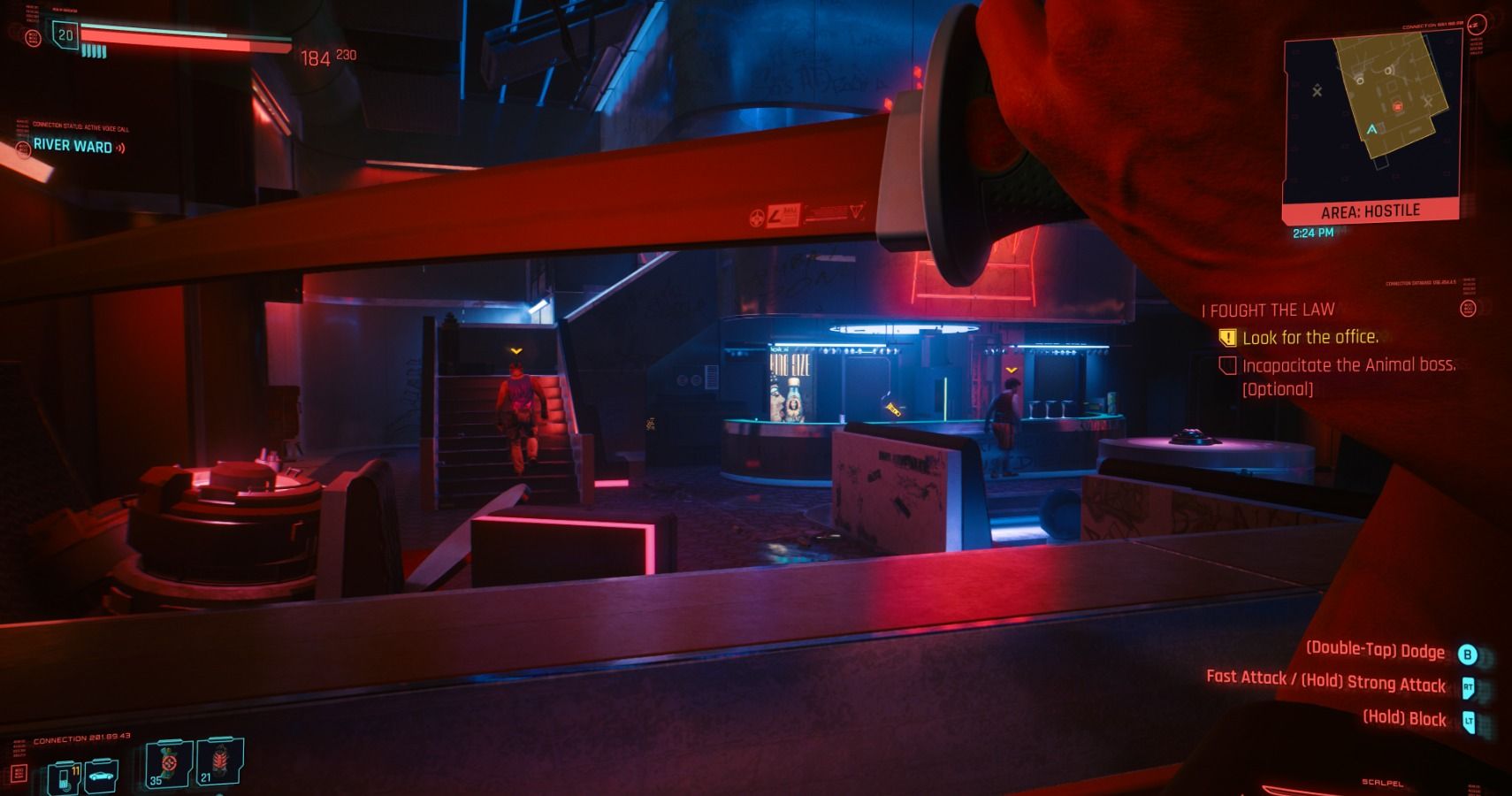 Guides
PC
Cyberpunk 2077
Xbox One
ps4
CD Projekt
Cian Maher is the Lead Features Editor at TheGamer. He's also had work published in The Guardian, The Washington Post, The Verge, Vice, Wired, and more. You can find him on Twitter @cianmaher0.
Source: Read Full Article