Cyberpunk 2077 is filled with easter eggs and references – probably very easy to do when you've got a massive open world to fill with them – and believe it or not, a fair few just may have gone straight over your head. Yes, that's right, I'm trying to say either your awareness is lacking, or your knowledge is. Which is no insult, because I certainly would've found it impossible to place many of these obscure references and nods.
Cyberpunk 2077 loves to pay homage to the cyberpunk movies that inspired it, and also has a fair few references to the community and more. If you want to spot as much as that as you can, make sure to browse through these five highly obscure references in Cyberpunk 2077 that you may have missed.
Ozob
Ozob Bozo is an odd gent that you meet within the walls of Night City for a couple of quests, both Send In The Clowns, and a section of the Beat On The Brat quest series. But what you might not know is that Ozob has his own book – no, not in Cyberpunk 2077, in real life.
Ozob Bozo was actually created as part of a Brazilian tabletop podcast, the Nerdcast on Jovem Nerd. The character became a huge hit with fans of Jovem Nerd, and now Ozob Bozo has his own book. It's no wonder CD Projekt Red were more than happy to have Ozob in the game, what with that iconic nose.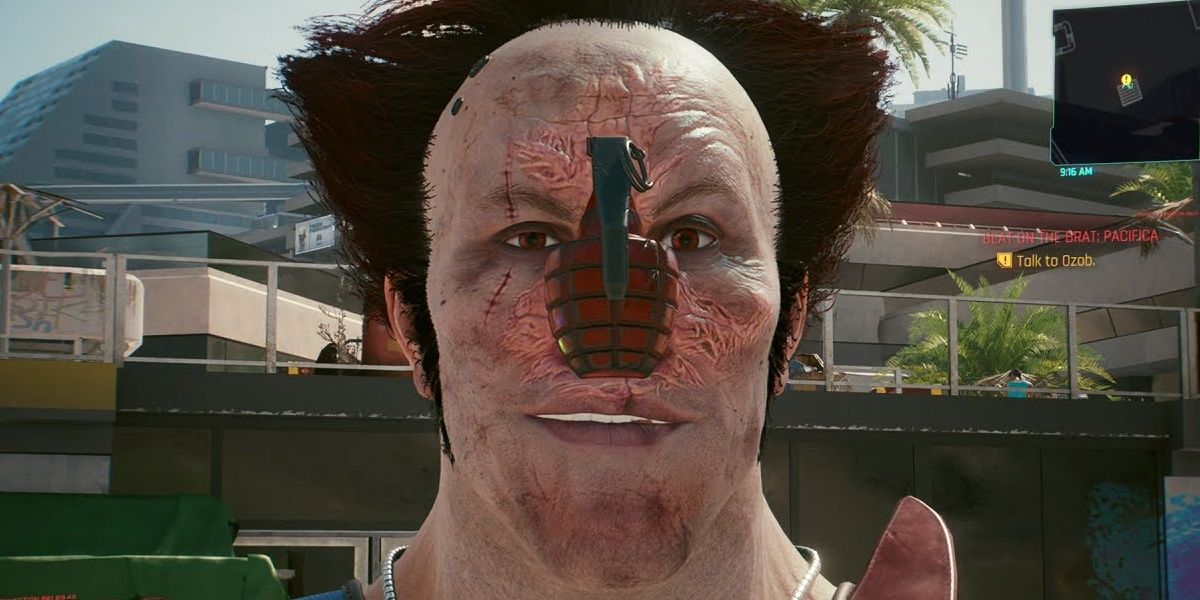 Three Billboards Outside Night City
If you took the Nomad path then you just may have noticed – or entirely ignored – three billboards which are on the road towards Night City during your intro. These billboards are actually a reference to Three Billboards Outside Ebbing, Missouri, a 2017 drama starring Frances McDormand and Woody Harrelson. Someone at CDPR must've been watching it while designing this part of the Badlands.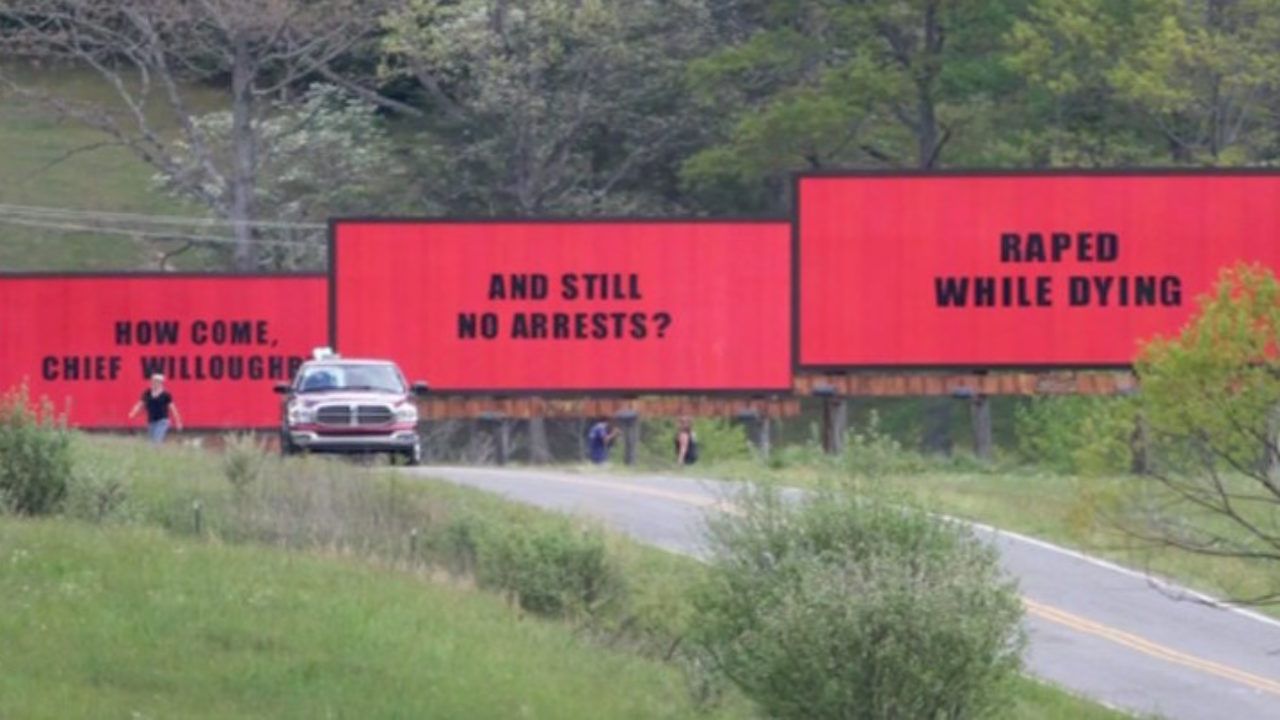 Demolition Man Seashells
In the movie Demolition Man seashells are used in place of toilet paper. Why? I could not possibly even begin to fathom why, my friends. Regardless, this is given a nod in V's apartment. Simply look at V's toilet, the lack of toilet paper, and three suspiciously lined up seashells on the wall. Those aren't decorations…
Dewdrop Inn
The Dewdrop Inn, which you will briefly visit during the Serious Side Effects quest, is actually a reference to a song lyric by Tori Amos, in Muhammad My Friend. The 1996 song includes the line: "But honey do drop-in / At the Dew Drop Inn"
Columbarium Homages
We've already touched briefly on this one in our breakdown of all the Blade Runner references you can find in Cyberpunk 2077, but it's worth mentioning again. The Columbarium which you visit during the Happy Together quest also includes references to Syd Mead, artist on Aliens and Blade Runner, the video game Flashback, and the movie Logan's Run. Make sure to read the obituaries in detail and you might just note the reverence the fans at CDPR have given these individual inspirations.
Next: Cyberpunk 2077 Complete Guide And Walkthrough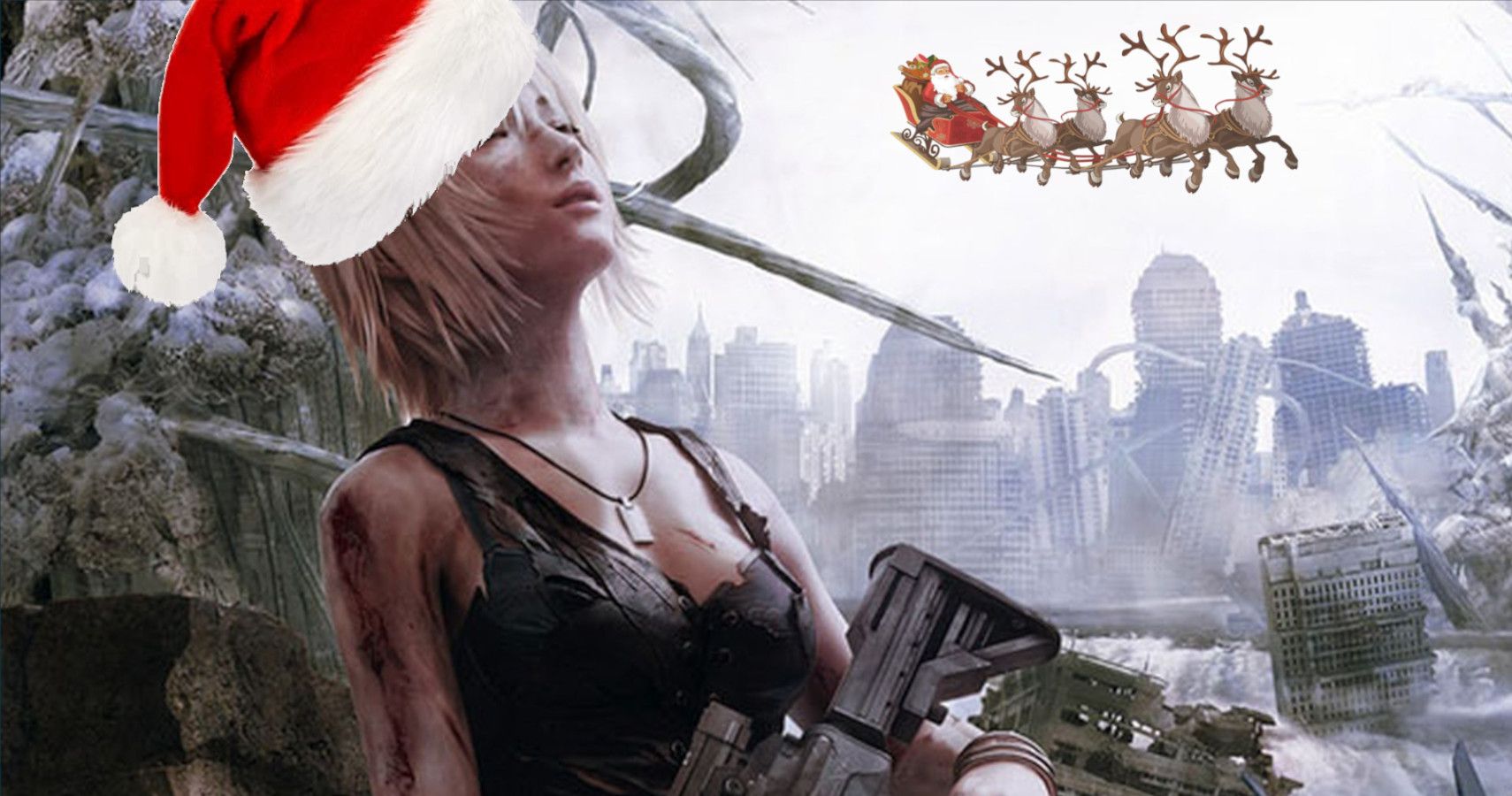 Guides
PC
Cyberpunk 2077
Xbox One
ps4
TheGamer Guides Editor. Opinionated about Nintendo.
Source: Read Full Article