The Crash Bandicoot Gaming Locker is a unique way to store your games, controllers, and headphones. It's unlike anything we've seen before and it may seem bizarre at first, but the gaming locker has about as much personality and utility as the orange bandicoot himself.
The Gaming Locker is designed to hold 10 games, 4 controllers, and a pair of headphones, though the controller hooks and the headphone holder are removable if you'd prefer to just have a small container for games.
Out of the box, there is a decent amount of assembly required. In fact, it took about 25 minutes to assemble the entire locker and there were a few points of friction along the way.
The instruction manual has a blown-up diagram of how all the pieces fit together, which is simple enough, but it doesn't direct you to put them together in any particular order. I found that putting the doors on last was far too difficult and I ended up taking it back apart to get the doors on before assembly the locker.
This is mostly due to the teeny-tiny screwdriver and miniature screw used to attach the doors and headphone holder. They are very difficult tools to use, but I can imagine someone younger with more dexterous hands may not have as much trouble with it. I found it peculiar that the screwdriver handle is actually too long to get a straight-down angle on the screw that attaches the headphone stand, but I still managed to get them mostly tightened down.
It can certainly be a bit of a headache to put together, but once completed, it's absolutely worth the effort. The locker is just a fantastic way to display and organize your games, controllers, and accessories and it's one of the products you just never knew you needed. It might be difficult to fit under a TV stand or in a media cabinet, but free-standing on a desk in all its glory makes it a fantastic display piece as well as an organizational tool.
I found that wireless headphones looked the best on top of the locker, but a wired headset can look nice too if you wrap up the cable into a nice little knot. There's also a drawer on the bottom which I found perfect for things like charging cables, wireless adapters, and portable hard drives like the WD_Black P50. Altogether, the Crash Bandicoot gaming locked is just a great way to store all your stuff.
Below, you can check out our unboxing video where we assemble the gaming locker and load it up with games and accessories. We also take a look at the Crash 4 selfie statue, an exceptionally high-quality non-poseable figure also available on the Geekstore.
Unboxing Crash 4 Gaming Locker and New Selfie Statue from Geekstore!
https://us.geekstore.com/collections/crash-bandicoot
The locker comes from Geekstore, an awesome online retail shop filled with game merch for everything from Atari to Zelda. You can check out the game locker, the statue, and all of Geekstore's awesome products at this link.
READ NEXT: Crash Bandicoot 4: 10 Hardest Levels In The Game, Ranked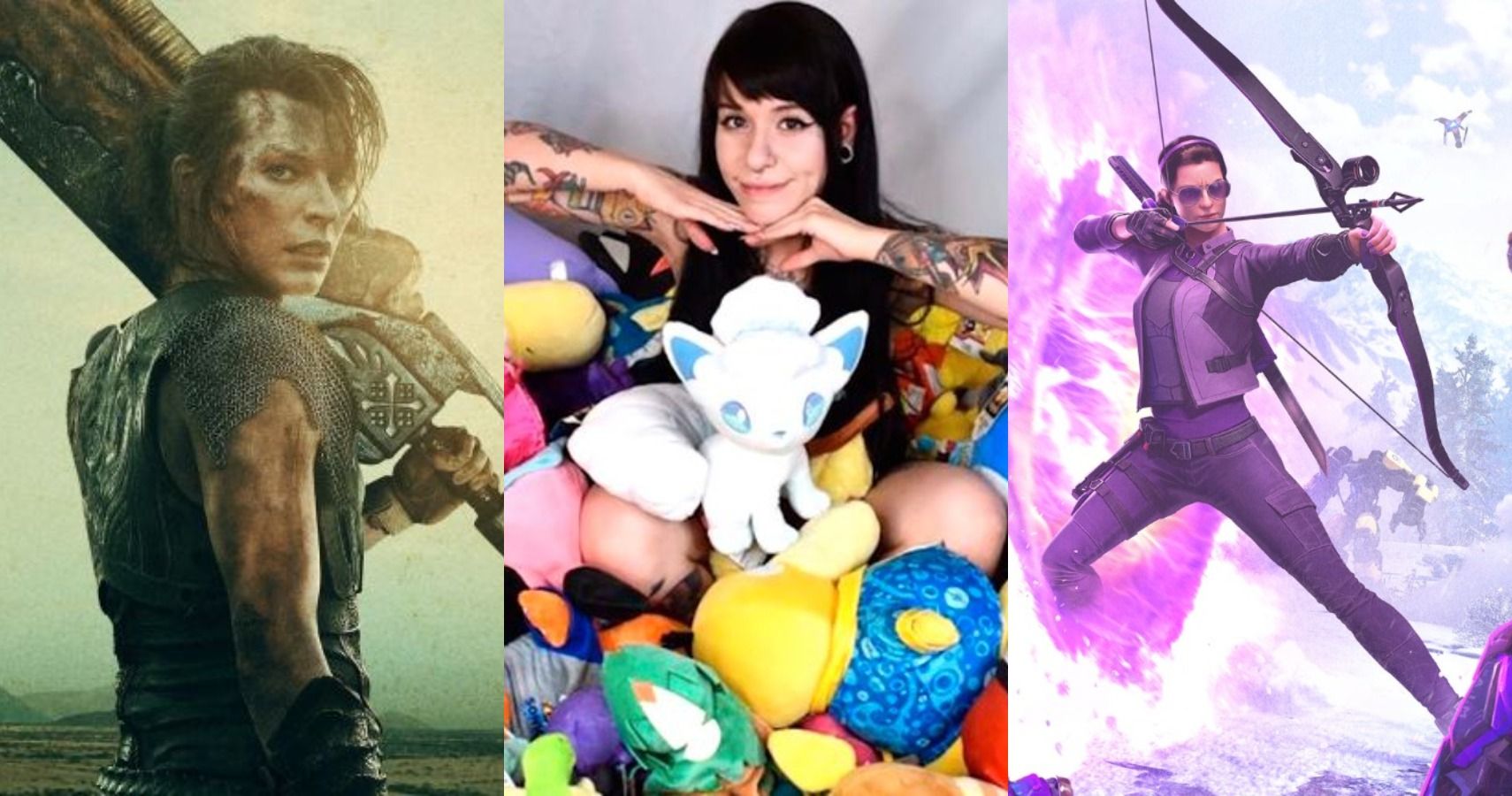 TheGamer Originals
Tech
Crash Bandicoot
Crash Bandicoot 4: It's About Time
Eric Switzer is the Livestream News Editor for TheGamer as well as the lead for VR and Tech. He has written about comics and film for Bloody Disgusting and VFXwire. He is a graduate of University of Missouri – Columbia and Vancouver Film School. Eric loves board games, fan conventions, new technology, and his sweet sweet kitties Bruce and Babs. Favorite games include Destiny 2, Kingdom Hearts, Super Metroid, and Prey…but mostly Prey. His favorite Pokémon is Umbreon.
Source: Read Full Article