If there's been one thing that I've been committed to over the past 12 months, it's been bettering myself. Call it a New Year's resolution that I was actually able to stick with through the year. Whether the focus was on my health, posture, fitness goals, or overall well-being, I was committed to bettering myself – not just for me, but my family as well (I still use every one of those products to this day, all on a daily basis).
My moments of actual relaxation, however, are few and far between my near-constant feelings of stress and anxiety. I'm one of those people who think that when everything is going right, that something weird is up and bad news is most assuredly on its way. It's not healthy and it negatively impacts my mental state and sleep more often than I'd like to admit. So, when I was offered the chance to check out the Cove – a piece of tech aimed at improving your offline health and sleep – I jumped at the opportunity. The Cove's price point may be a bit off putting, but you can't afford to put a price on your mental health and sleep quality – things that the Cove helps improve almost immediately within its first couple of uses.
Related: Victrix Gambit Controller And Headset Review: Gotta Go FastRemember back in the early 2000's when headphones' headbands wrapped around the base of your head/top of your neck instead of up and over your head (messing up your frosted tip messy spikes)? That's basically how the Cove is designed. It's almost like reverse glasses that hang on your ears with the headband wrapping around the back of your neck. However, instead of headphones, vibrating pulsers snuggly nestle up right behind your ear.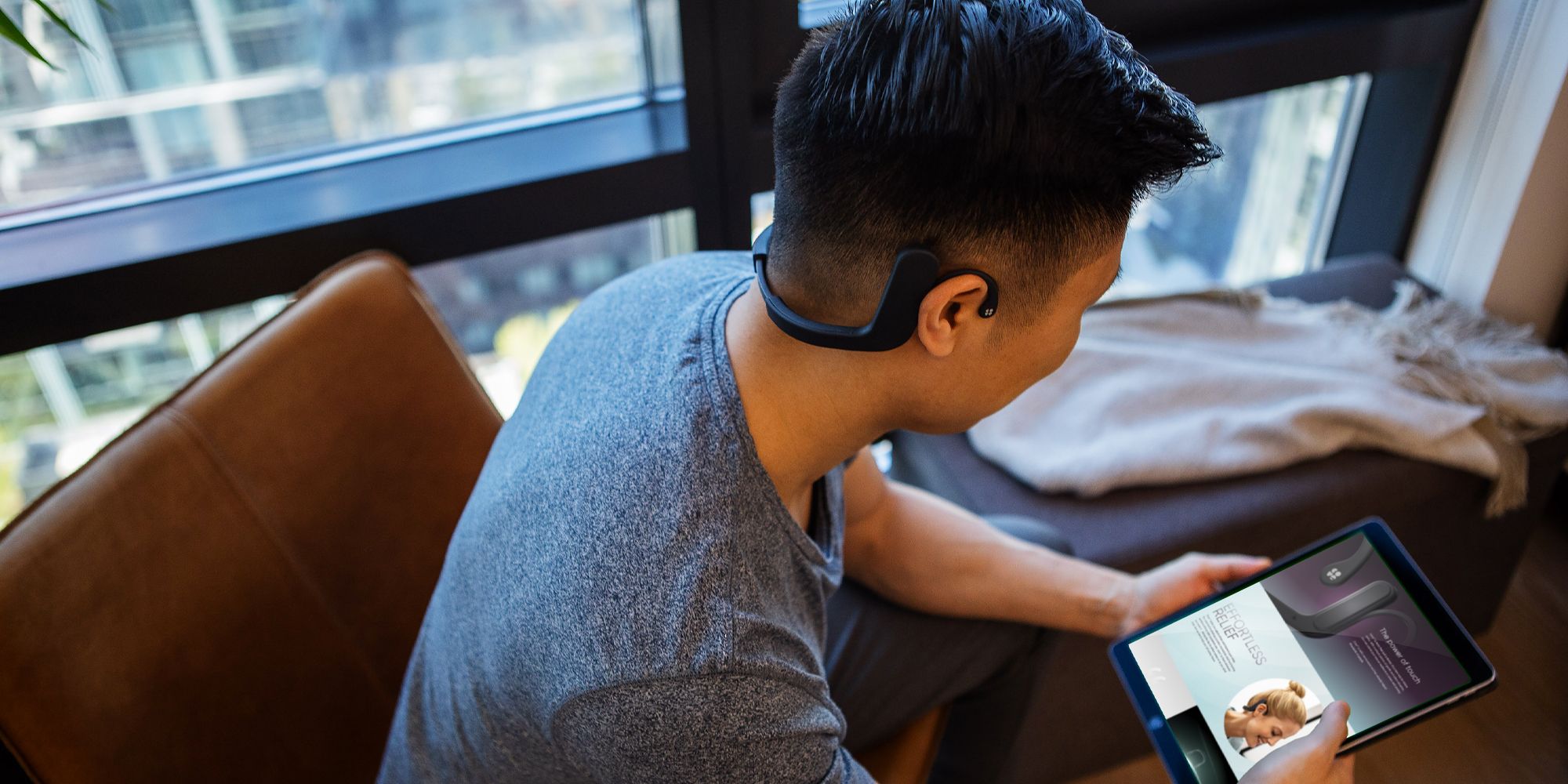 These pulsars deliver vibrations to your skin, which in turn activates a brain pathway that helps you sleep better and alleviate stress. These vibrations aren't super powerful, though. Far from it. Ranging from a power level of one to ten – level three being the recommended starting point – the vibrations are only powerful enough to allow your brain to become "soothed", this having been determined from 4+ years of extensive research and independent studies.
The recommended starting level of three is barely noticeable. Surprisingly, though, during my first time wearing the device, moving up to level four was very noticeable and almost too much for me to handle. I'm getting a bit ahead of myself though – here's how the Cove works.
After fitting the device to your head, you connect to the bluetooth enabled app and start your session. Each session is 20-minutes long, and it's recommended that you do at least one to two sessions a day, making sure to stay consistent with your usage. You can adjust the intensity of the vibration at any time during the session, but you want to try and keep it at a level where you're just barely able to feel the vibrations, if at all.
I've been using the Cove for about three weeks, and I'm still hanging right around level five or below. I typically use my device twice during the day: once mid-morning while working, and about an hour or so before I go to bed. The second session is usually my favorite one, since by that time, I'm usually tired, but still wired enough to be thinking about work or what I have on my schedule for the next day. The Cove mellows me out – similar to the way that OLLY Sleep gummies help to mellow me out – allowing me to hit the bed and pass out pretty quickly. The difference is that whereas OLLY Sleep gummies have a tendency to make me feel sluggish and tired in the morning, the Cove does not. I actually end up feeling refreshed, even though I'm only getting between five to seven hours of sleep on any given night.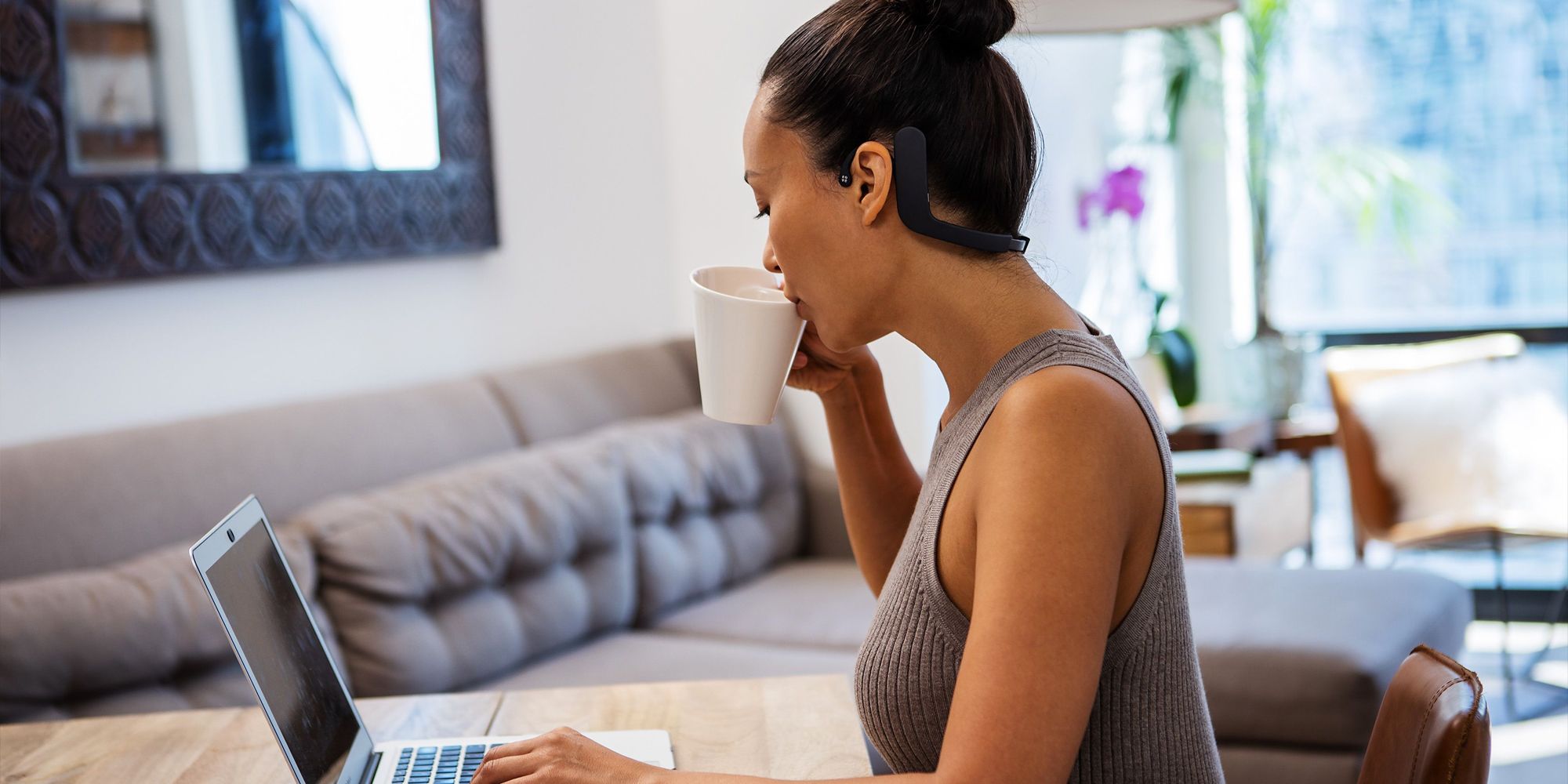 If I'm having a stressful day, I toss on the Cove, sit back, and take a break from it all. It's even managed to calm me down after a rough online gaming session in the ever-salty Rocket League, or following a stressful Madden 22 head-to-head loss. It's not necessarily meditation, but it's about as close as I think I can get. The Cove isn't necessarily designed to be a device to wear when you're sleeping, either. But, speaking from experience, don't be surprised if you find yourself waking up from a nap after putting it on while relaxing on the couch.
The holiday season is always a tapestry of chaos for me, thanks to family get-togethers and birthdays. I've noticed, however, that the Cove has helped keep me a bit more at ease with the wave of social events. Sleep-wise, the Cove is well-worth every dollar. Melatonin, magnesium, sleep aids… these all add up over time if you're consistently using them. The Cove comes in at $490, which is a bit of a steep up-front investment, but as long as you're consistent with your sessions – whether they come before bedtime or following some intense multiplayer action in Halo Infinite – you'll undoubtedly feel the benefits of the wearable device.
A product sample was provided to TheGamer for this review. The Cove is available now on Amazon.
Source: Read Full Article