If you're worried about a Resident Evil 3 delay, then you have nothing to fear. Because according to the developers, it would take an act of God to prevent this remake from making its springtime release date.
Resident Evil 3 was revealed during the PlayStation State Of Play presentation back in December. Despite the fact that there had been rumors for months about the game being in development, it still managed to come as a pretty big shock for a lot of gamers. What was even more shocking was the fact that it would be scheduled to come out a little over a year after the Resident Evil 2 remake.
Many pundits assumed the rather quick release was probably a case of Capcom jumping the gun and that some sort of delay was inevitable. Well, as long as Peter Fabiano and Masao Kawada are in charge, there's no chance of that happening.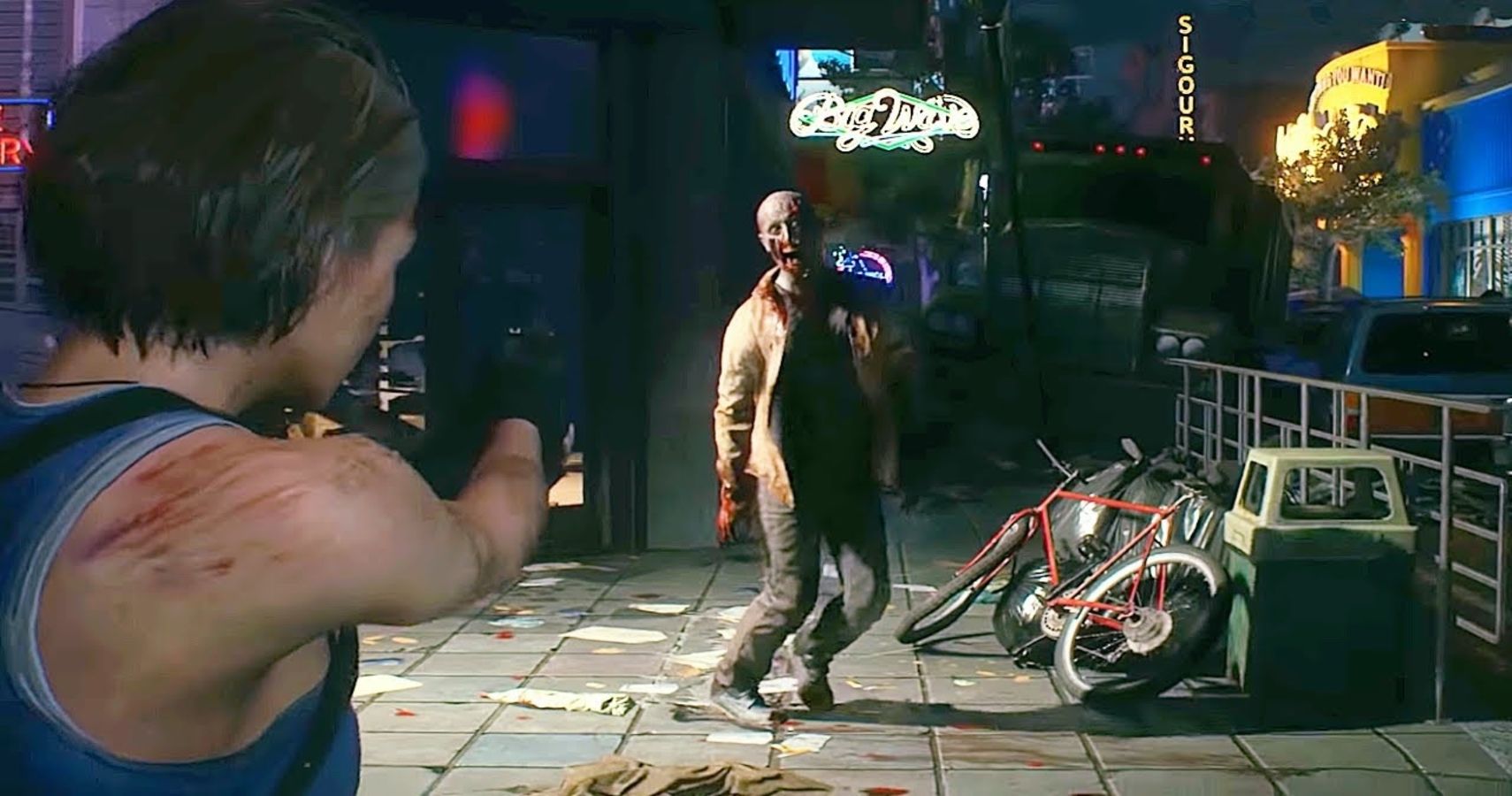 The two producers were interviewed by Famitsu and they made it clear that Resident Evil 3 is definitely going to be shipping out in time for its April 3rd release date.  Development is apparently 90% complete, so unless a real-life Nemesis arrives to destroy Capcom's development studio there's no reason why we shouldn't be playing it in just a few months.
What's even more incredible is that this isn't the only RE game to be released this year. Resident Evil: Resistance – which was shown off at last year's Tokyo Game Show as Project Resistance – will be bundled together with Resident Evil 3. It's an asymmetrical 1 vs 4 multiplayer game where you and three others try to fight off waves off zombies, while another player takes on the role of the Mastermind. That player gets to set traps and send more monsters after you in an attempt to prevent your escape. If it turns out to be a fun mode, then it could make this overall package even more impressive.
It's a bit odd that Resident Evil 3 was ready to go so soon. You'd think putting a game together like that would take longer than 15 months, yet somehow, Capcom has pulled it off. It's likely that this may have been in development alongside RE2, which would explain the brevity of its development cycle. Either that or there was some serious crunch time involved, and we sincerely hope that that wasn't the case.
Resident Evil 3 is absolutely, positively, guaranteed to release on April 3rd on PC, Xbox One, and PlayStation 4. So, if you're excited to hang out with your old pal Jill Valentine again, you won't have to wait too much longer.
Source: Read Full Article