Quick Links
To expand its online gameplay community, Square-Enix launched a free-to-play version of Chocobo GP, aptly named Chocobo GP Lite. This move makes sense since the game's signature online play mode, also called Chocobo GP, is a 64-player racing tourney (that's a lot of online racers).
Therefore, if you feel like playing some fun Final Fantasy-based cart races online with other players for free, Lite is the way to go, right? Unfortunately, we can't answer that question for you. But we can tell you that the similarities and differences between the two versions are more complex than you might expect.
Single-Player Content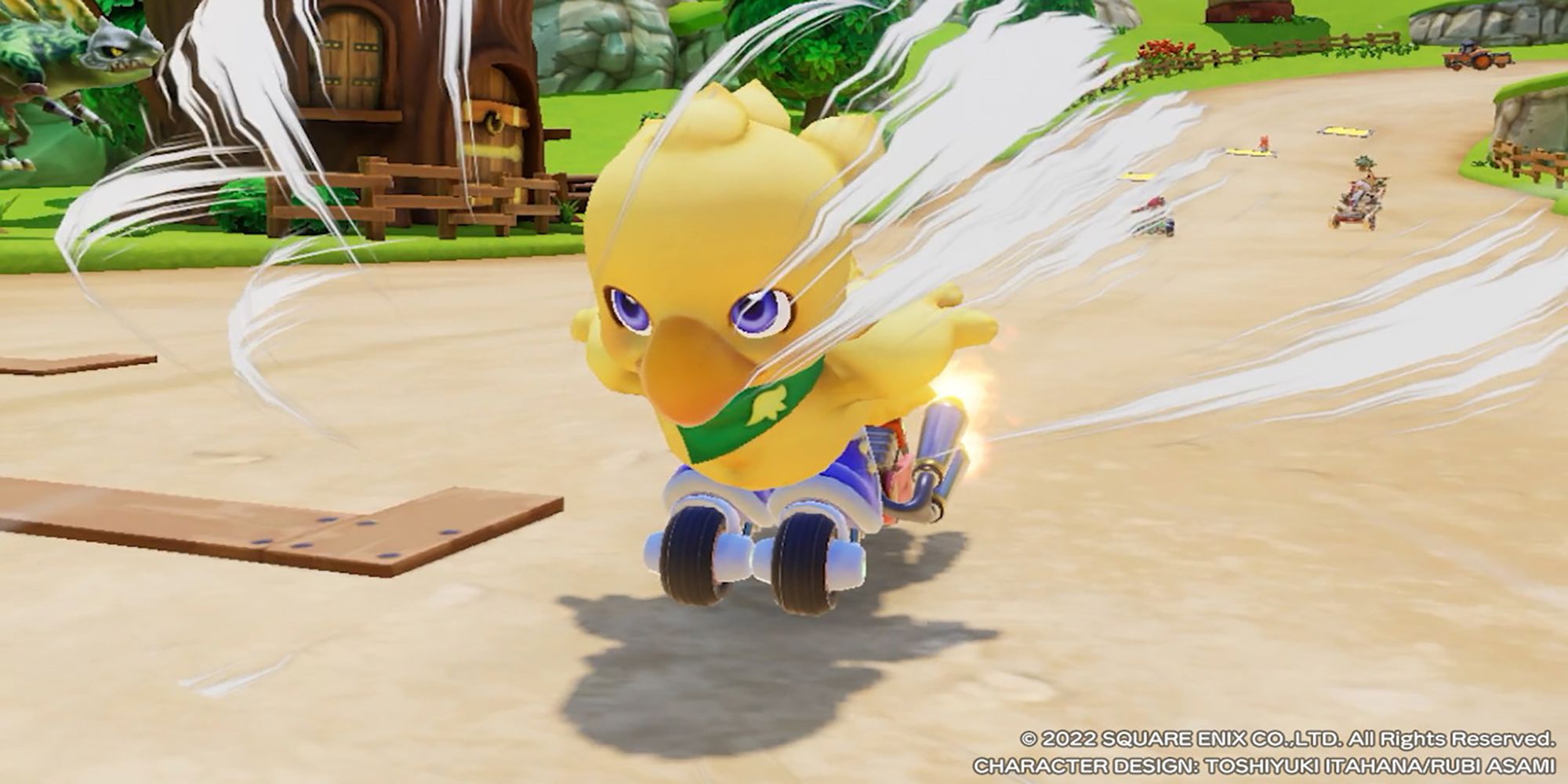 When it comes to single-player content, the Lite version of Chocobo GP looks similar to the full version. Players still get access to Story Mode, Time Attack Mode, Series, and Custom Races. However, the roster of racers, and their customization options, are limited in the Lite version.
Multiplayer Content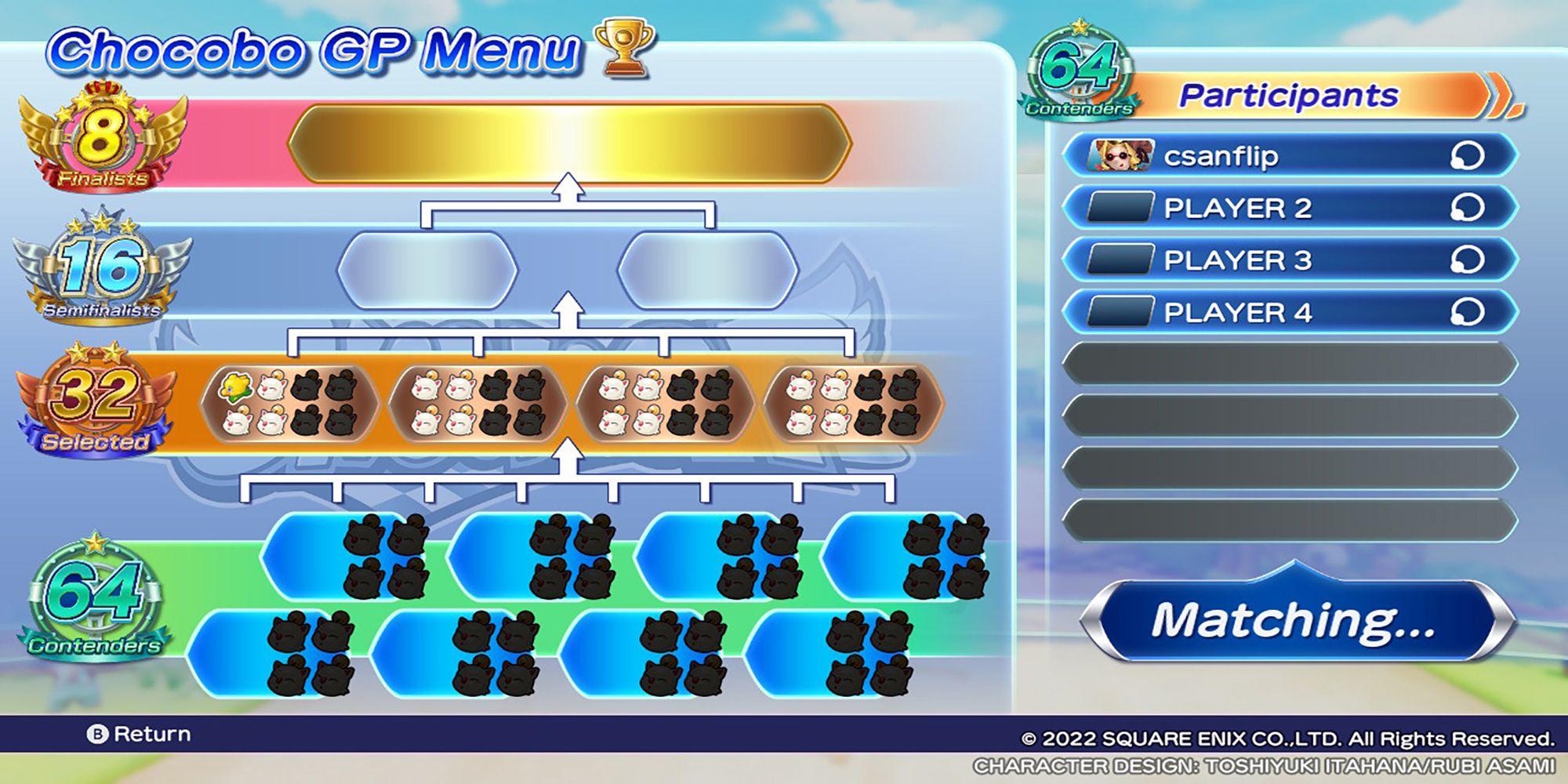 Local and Online multiplayer is fairly cut-down in the Lite version. If you want to play with a friend, you can pair up locally for Custom and Series races. However, if you wish to play with a larger group of players locally, you'll need a friend with a full version of Chocobo GP.
Lite version players can join local multiplayer lobbies in Chocobo GP. Still, full version players are the only ones that can create and host a local multiplayer lobby.
Furthermore, Lite online multiplayer games are limited to Chocobo GP mode. Therefore, you can't invite online friends to games with the Lite version of Chocobo GP.
Prize Pass Options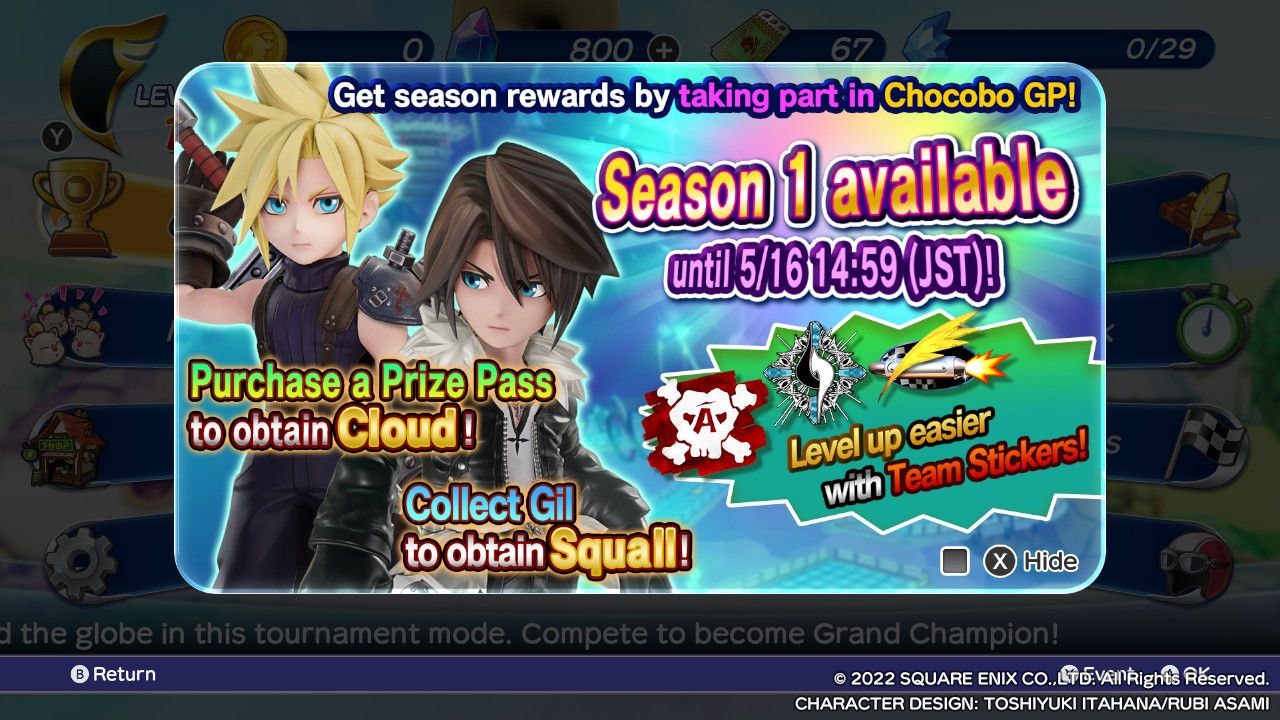 Another interesting difference between the full and Lite versions of Chocobo GP is the access to the seasonal prize pass. While full version players can purchase the premium pass, immediately bumping their level up to 60, Lite version players can only purchase the base-level prize pass.
Micro-Transactions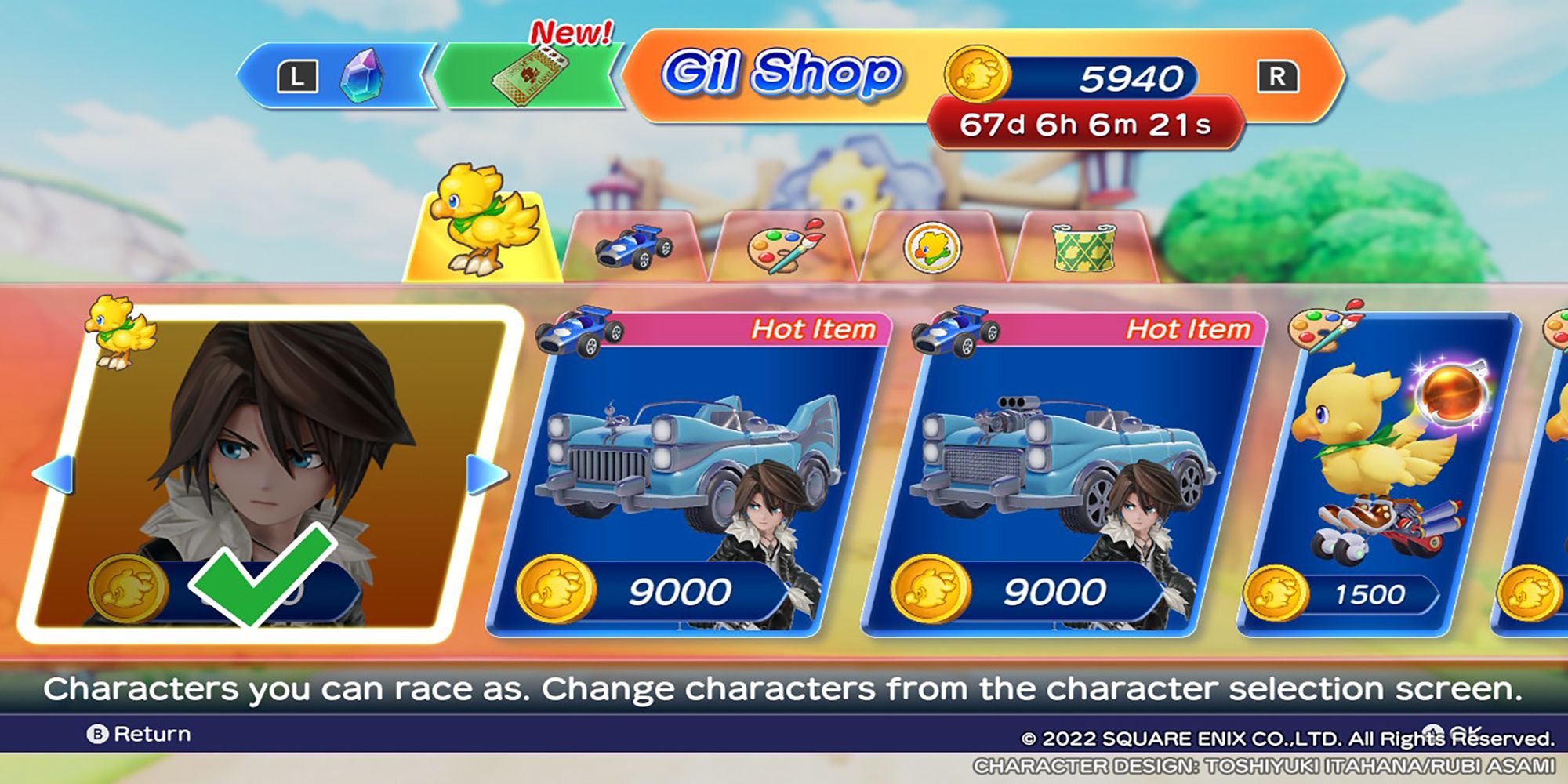 The biggest question you may have on your mind is if purchasing the full version of Chocobo GP will help you avoid any pesky microtransactions. Unfortunately, we can't guarantee a transaction-free experience either way. Both versions of Chocobo GP include transactions.
Luckily, the only in-game currency that requires real-world money is Mythril. However, Mythril is also the gateway to significant features, like the prize pass. Plus, Mythril is not permanent. On the contrary, the currency expires after five months. In short, if you don't use your Mythril, you'll lose it.
The other two in-game currencies in Chocobo GP do not cost money, but they cost a ton of playtime. Tickets are much more accessible and get farmed quickly in plenty of offline modes, as well as Chocobo GP. However, Gil is not as easy to come by. You can only earn it through playing Chocobo GP.
So consider the game's inaugural season, for instance. The two significant draws are the DLC racers, Cloud from Final Fantasy 7, and Squall from Final Fantasy 8.
First, you'll have to purchase a prize pass with Mythril, then play a ton of Chocobo GP to unlock Cloud. Furthermore, you don't need the prize pass to unlock Squall, but you'll have difficulty earning the 3,000 Gil to purchase him without it.
So, in other words, even if you buy the full version of Chocobo GP, you'll have to purchase 800 Mythril to start grinding towards earning Cloud alone. Or, you could purchase 2,400 Mythril to buy a premium prize pass, which grants players enough Gil to purchase Squall and immediately unlocks Cloud.
Source: Read Full Article