Quick Links
What Are Team Stickers, And How Can You Use Them?
How Can You Get Team Stickers?
How Useful Are Team Stickers?
There's a lot of incentive to raise your level in Chocobo GP. After all, raising your level rewards various prizes like Gil, characters, rides, and more. However, earning the GP points necessary to raise your level is a lot harder than it looks. You can only earn GP points in one game mode to start. Plus, the GP point payout after races is relatively tiny.
So, is there any way you can work around this hurdle? Fortunately, there is! The answer to your problem is Team Stickers, a special consumable in Chocobo GP that helps raise your level faster. But, what are team stickers, and how do they work?
What Are Team Stickers, And How Can You Use Them?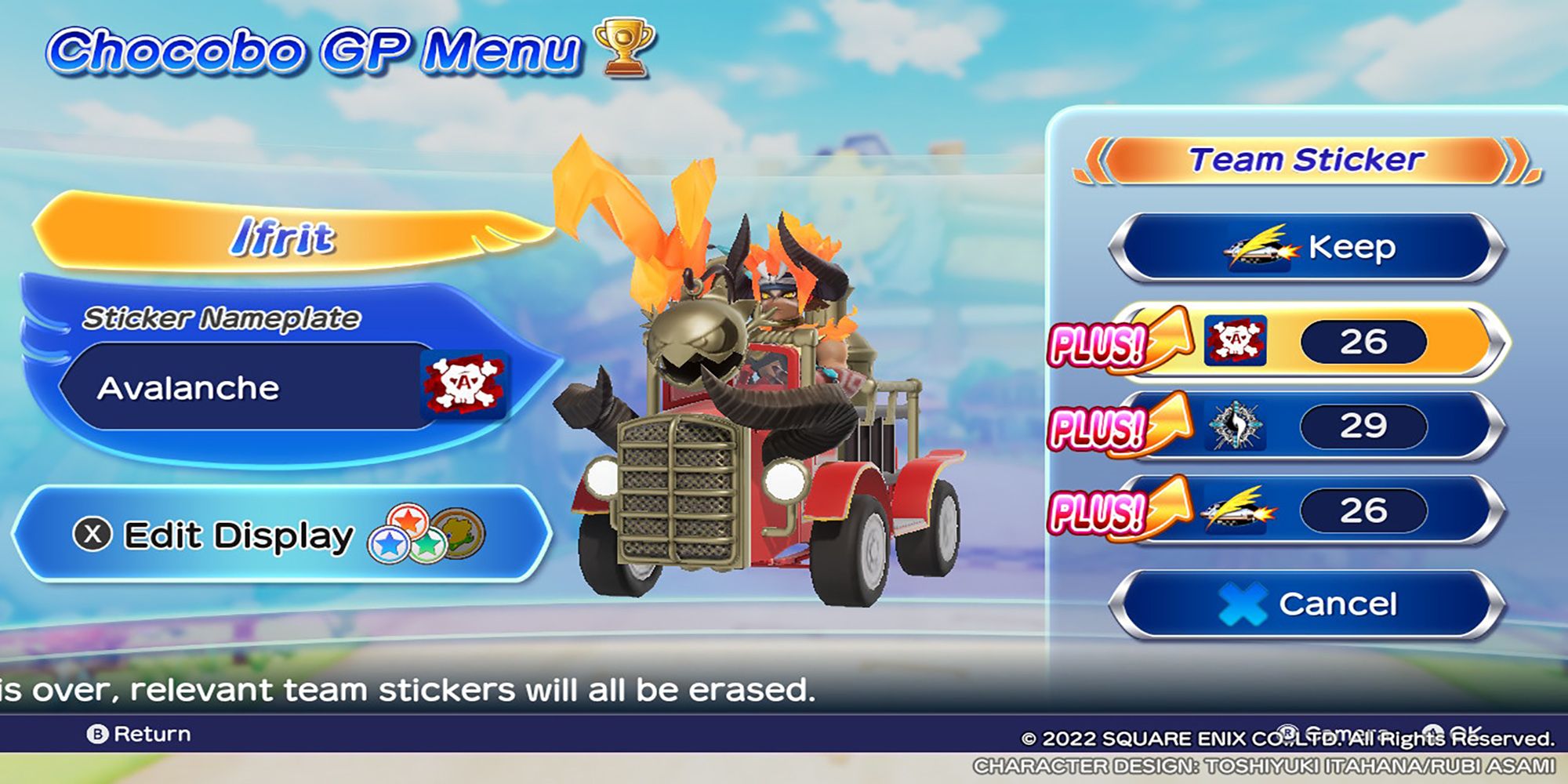 Team stickers are decals you can apply to your ride in Chocobo GP that add bonuses to your GP point total after a race.
After choosing your character and selecting the Chocobo GP option in the Chocobo GP Mode menu, you'll get directed to the sticker menu. On the right side of the menu are your team sticker options. The three teams you can choose from are Avalanche, Balamb Garden, and Chocobo Racing.
You can choose to keep your current sticker, switch to a new team sticker, or cancel your team sticker altogether. Furthermore, by pressing the X button, you can change the appearance of your sticker to a Designer sticker. Doing so will not remove your team sticker bonus.
So, how do team stickers work after you equip them? Once you finish a race, you'll receive bonus Driver GP points from your team sticker. Plus, you'll receive additional Team GP points from other racers who applied the same team sticker.
Of course, these sound like some excellent benefits! So, what's the catch. Unfortunately, team stickers are limited and only apply once per GP. So, after finishing a tourney, your team sticker stock will go down by one.
How Can You Get Team Stickers?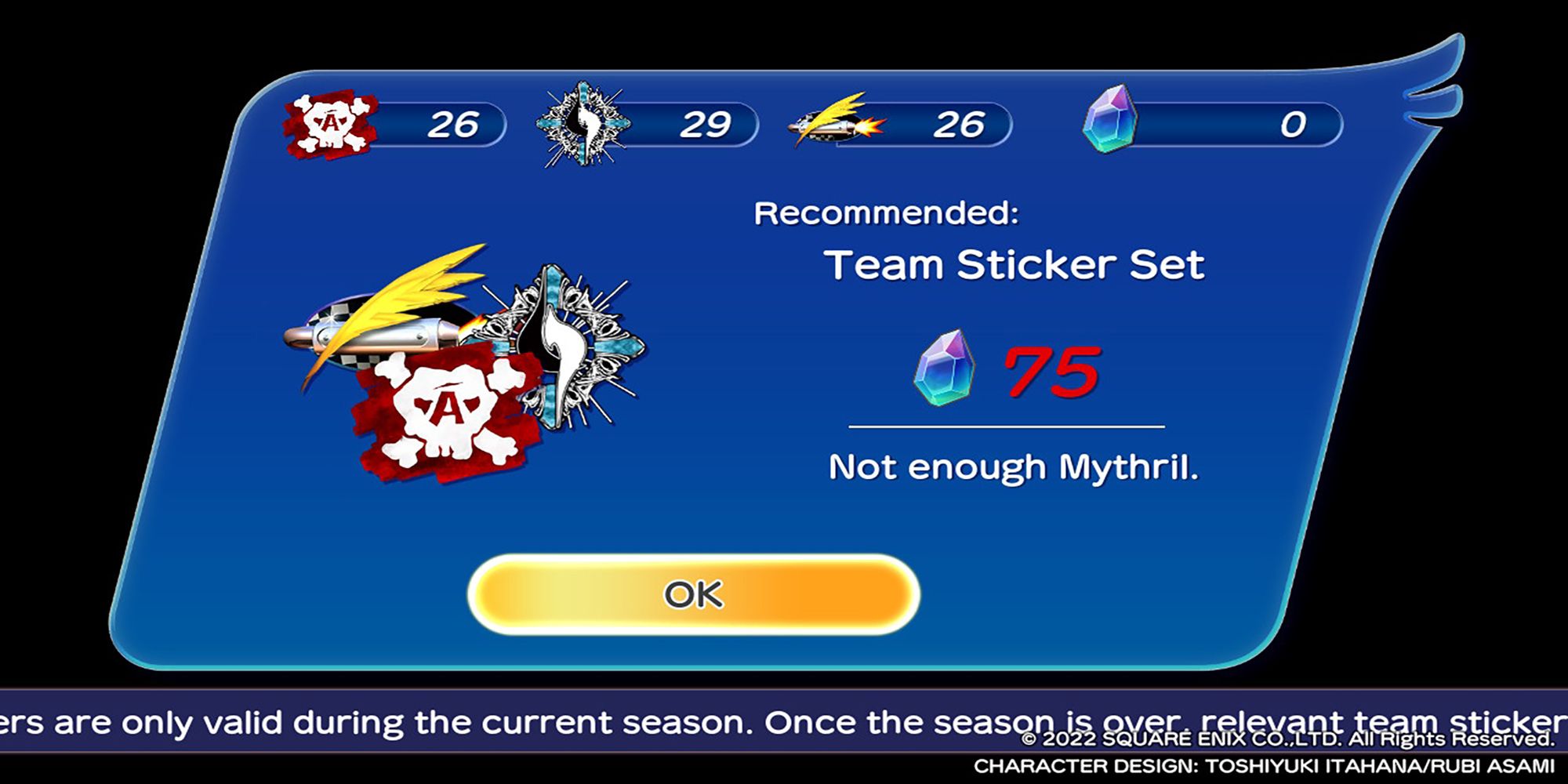 There are multiple ways you can get more team stickers. Players willing to spend money can use Mythril to purchase more stickers. Furthermore, the payout of a Premium Prize Pass will award you a ton of team stickers upfront. However, you can also earn team stickers by leveling up in Chocobo GP.
Therefore, you can consider team stickers to work rather cyclically. The more you use team stickers, the faster your level raises, and the more rewards you'll receive. Among those rewards will, of course, be more team stickers. And as you get better at Chocobo GP and make it to higher brackets, you'll get even more value out of your team stickers.
How Useful Are Team Stickers?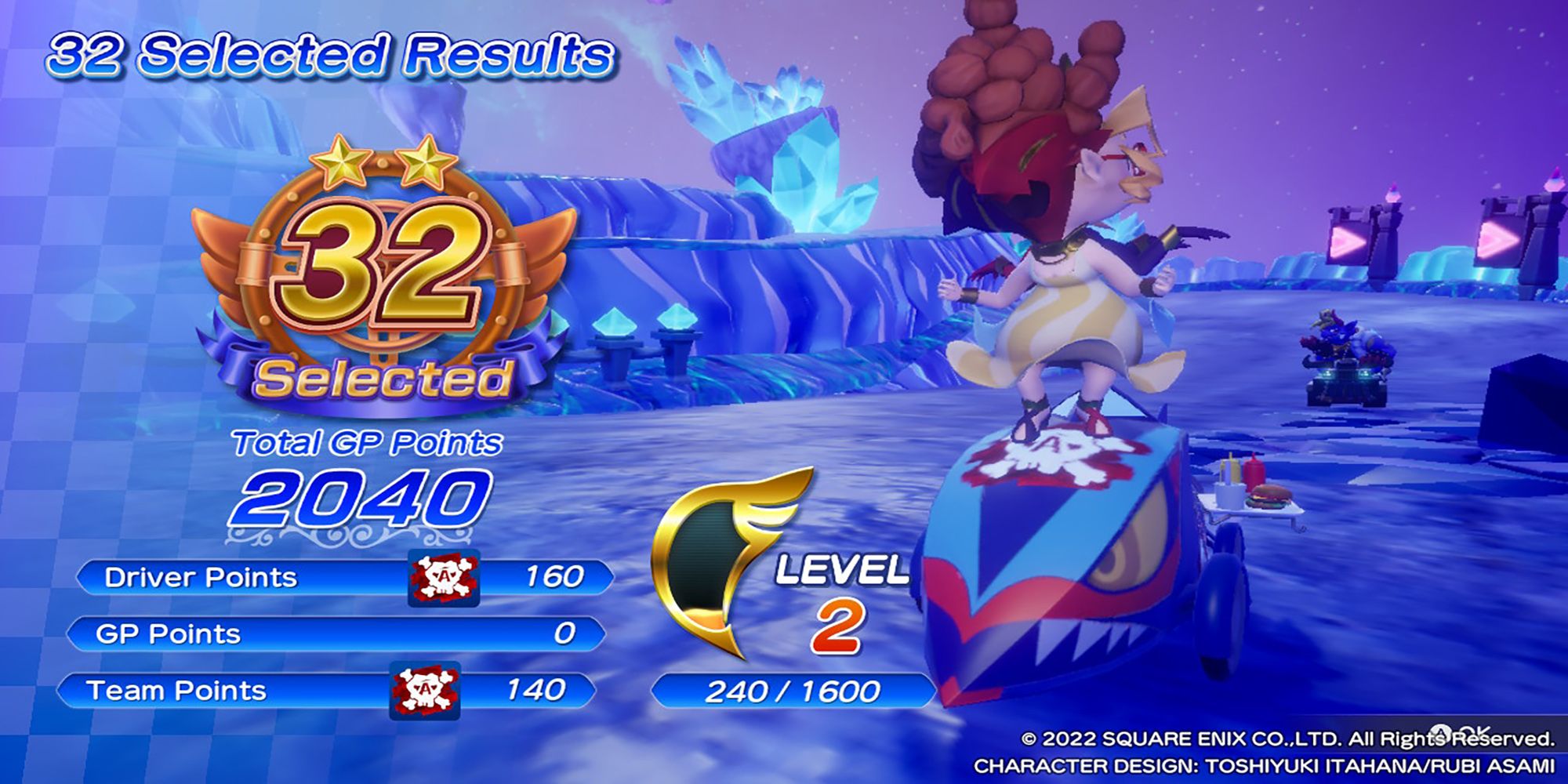 So, the question stands, are team stickers worth it? The short answer is yes! Why would you refuse a little help raising your level?
However, are they worth spending Mythril to purchase? That's a bigger question. Considering you can win plenty of rewards by spending the Mythril on a bundle like a prize pass instead, it may be in your best interest to save your Mythril. However, if you have a little Mythril that's about to expire, some team stickers are a pretty good use of it.
Source: Read Full Article