Season 5: Reloaded adds the Games of Summer to Call of Duty: Warzone starting this week.
There's a lot of big Call of Duty news this week. We're getting the big Black Ops Cold War reveal on Wednesday, but before that, we're getting a mid-season 5 update with Season 5: Reloaded.
There's a ton of new stuff coming tomorrow in Season 5: Reloaded, starting with a brand new gun. The FiNN LMG will add a lightweight machine gun with decent full-auto accuracy to perform sort of like a hybrid between an assault rifle and a normal LMG. The FiNN will be available to earn in-game via challenge or by outright purchasing a variant blueprint.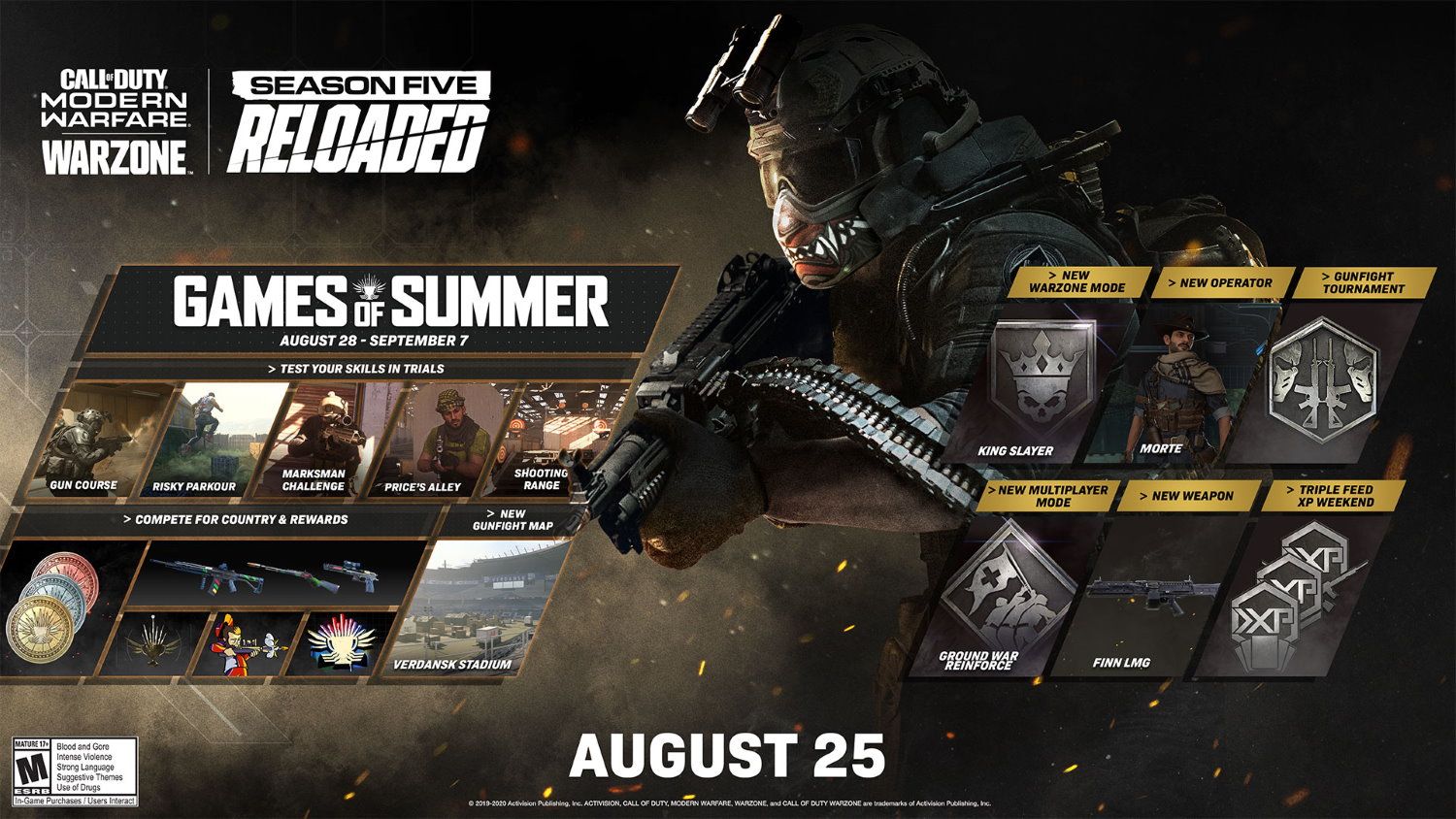 Starting August 28th, the Games of Summer will bring an Olympic-style feeling to Call of Duty that pits player against player and country against country in a series of five trials. Take the gold to earn rewards including vehicle skins, XP tokens, vehicle horns, calling cards, and Legendary weapon blueprints.
The first trial to arrive is the Gun Course, a simple shooting range where you have to try to hit every target as quickly as possible. The faster, the better. The following day (August 29th) will bring Price's Alley, a horde mode where you have to kill enemies while avoiding civilian deaths to get a high score.
Trial three is Risky Parkour, followed by Shooting Range and Marksman Challenge Starts. Get the gold in each trial to earn the Legendary Assault Rifle Juliet Blueprint. On top of that, each country will have its own medal count and the top 15 countries will be displayed in-game.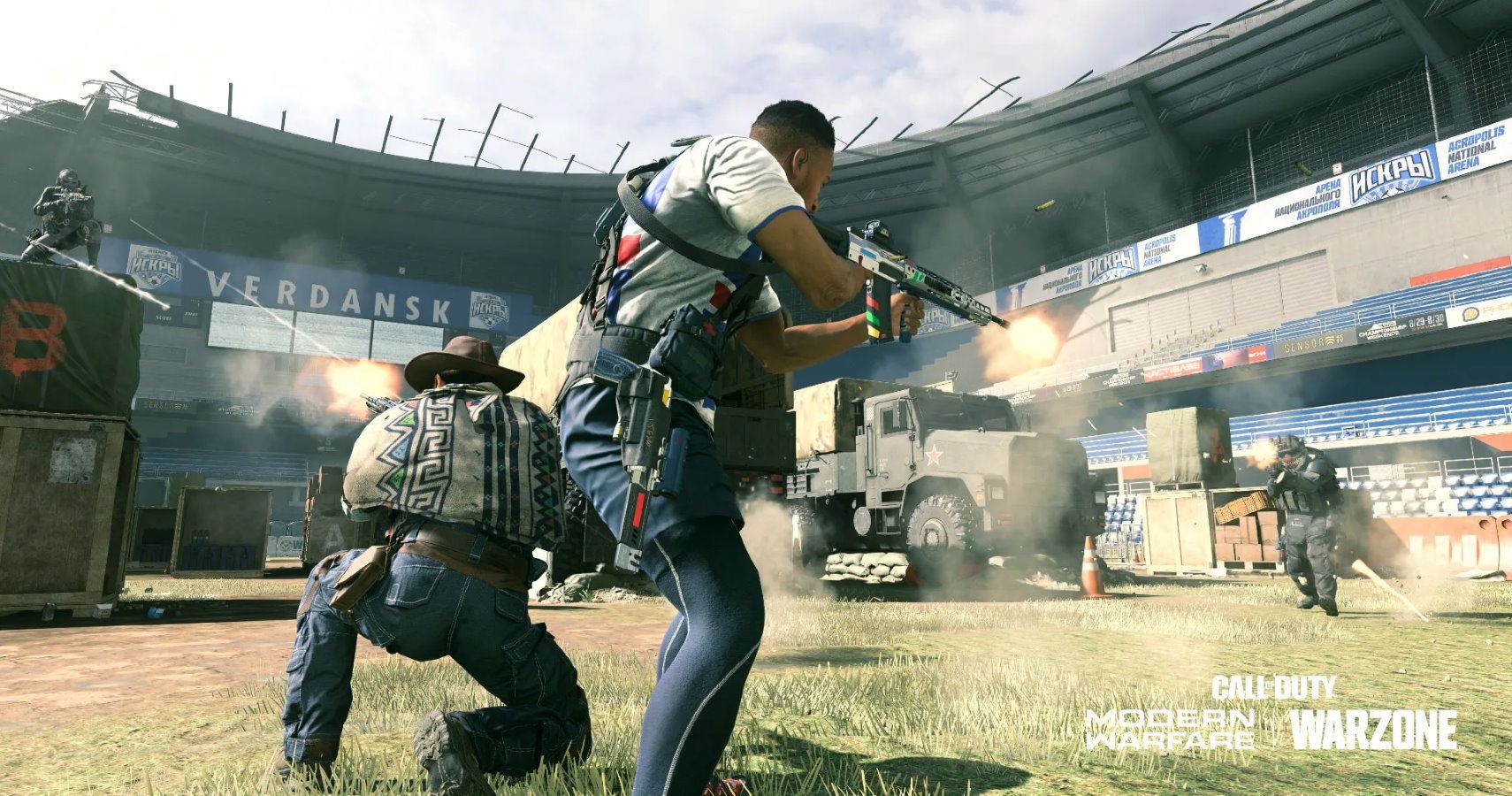 Warzone will see the return of Gunfight Tournament starting on August 28th, with free access weekend taking place until September 2nd. High-tier cosmetic rewards are being offered for participants, so remember to sign up for the tournament. On top of that, Warzone is getting a new mode: King Slayer. It's like Team Deathmatch, but the gas circle doesn't close and the top five team's top players get marked as "kings" on the tactical map. Eliminate the kings to get bonus points and a free Killstreak.
Later in the season will see the arrival of Morte, an Italian operator with a love for spaghetti western movies. More stuff will also arrive later, so check out the full patch notes here.
Source: Read Full Article