An isometric mecha roguelite tactical top-down shooter with stealth elements and a 100% destructible environment. If any of this hits your frontal cortex in a way that makes it go all tingly, then you should download Brigador: Up-Armored Deluxe Edition for free over on GOG.com.
And in case you were wondering, that includes the base game with its 37-mission long campaign, the entire original soundtrack, as well as an audiobook to get even deeper into the Brigador lore. Normally a $40 bundle, GOG is just giving it away as part of their holiday sale.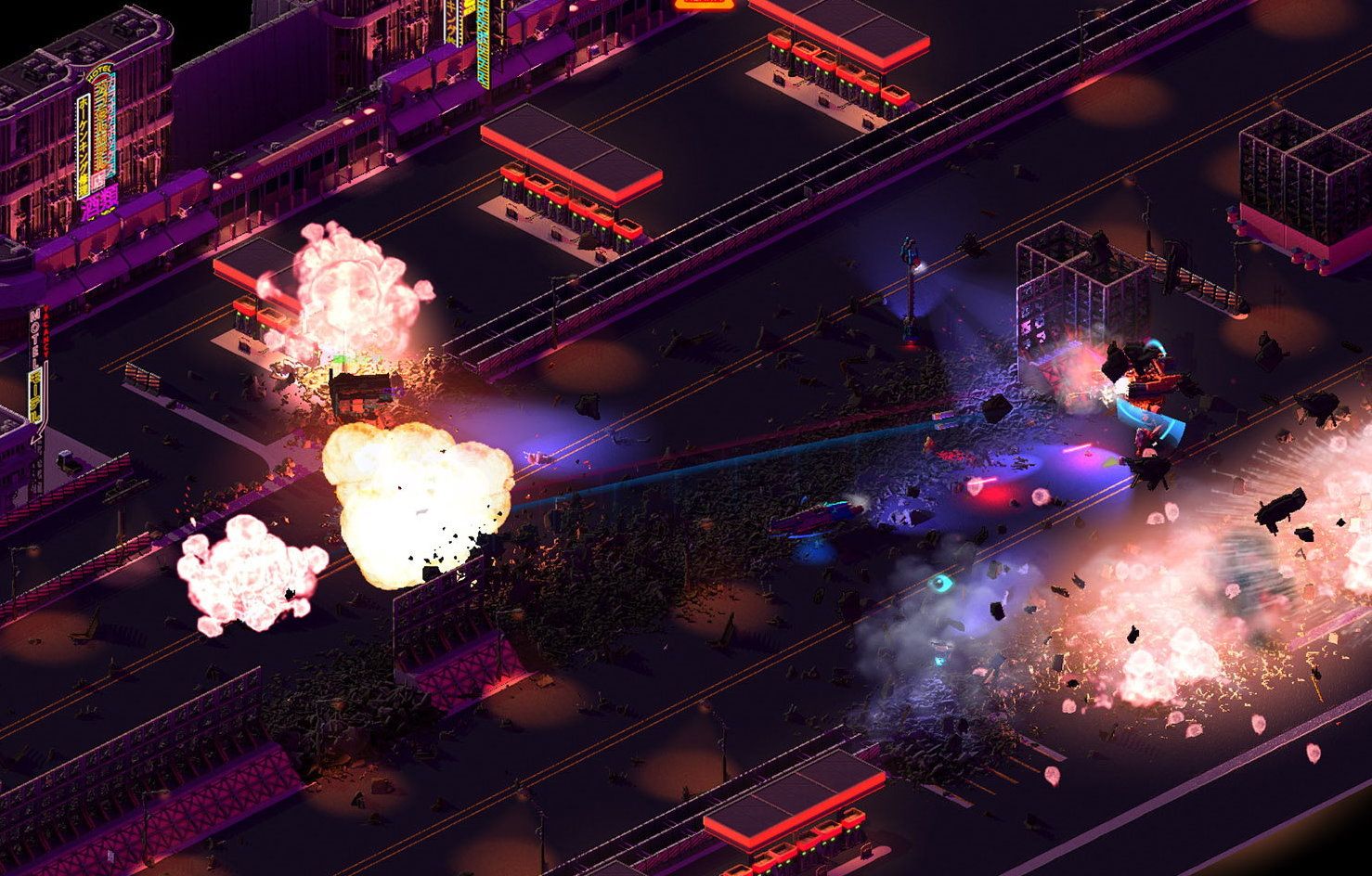 In Brigador, you play as a mercenary mecha pilot just trying to make enough money to get off-world and out of the cyberpunk dystopia of Solo Nobre. You get money for completing missions and destroying things, and there's lots to destroy in Solo Nobre. Literally everything can come apart with enough bullets applied, and when it does you get money in the bank.
That money can be used to purchase any of the 56 different playable vehicles, including tanks, hovercraft, and mechas in all shapes and sizes. There are also 40 different weapon systems to use in a campaign that features multiple characters and their stories.
If the single-player campaign isn't enough, there are also over 20 Freelance maps, which will give you a replayable roguelite experience.
Brigador has an "overwhelmingly positive" review score over on Steam, which should give you an idea of the quality of product you're about to download. Did I mention it's free? 'Cause it is. It's also got a great synth-wave soundtrack that you can download and play on whatever media device you like, completely free of DRM.
With a $0 price and low system requirements (just 1 GB of storage and a PC spec just above a literal potato), there's no reason not to download Brigador: Up-Armored Deluxe Edition. But you have to do it within the next 40 hours, otherwise, this deal is gone forever.
Source: Read Full Article