Since 1827, Ballantine's has produced Scotch whiskies in a variety of blends and malts and shipped bottles and barrels all over the world. These days, however, whisky is seen as an older gentleman's drink and not something for the kids. Which sort of makes sense, given the age limit on alcohol consumption in most countries, but it's a bit of a problem when even the 20 and 30-somethings don't end their days with a nightcap.
What Ballantine's needed was a video game tie-in to reach a wider, younger audience. And it seems it has found one in Mad Moxxi of the Borderlands franchise.
Today, Ballantine's and Gearbox have announced a new partnership that will see Mad Moxxi "appointed to the role of Chief Galactic Expansion Officer (CGEO) to help launch the world's second-largest Scotch into the gaming stratosphere." Alongside this new partnership and appointment of Borderlands' top bartender comes a product crossover that has been centuries in the making.
The Ballantine's x Moxxi's Bar Edition blended Scotch whisky will be a limited-run product available in select retailers in the coming weeks. Ballatine's didn't say what makes Moxxi's beverage different from their nomal blended whisky products, but it did say that each bottle will have exclusive Borderlands 3 content. Expect something along the lines of Ballantine's-themed skins, weapon charms, and other cosmetic items.
Additionally, Moxxi will be "recruiting her own squad of the galaxy's finest Vault Hunters to help spread the word, broadcasting their adventures, giving out exclusive swag, and sharing Mad Moxxi's latest scoops." For more on what this might mean, follow Mad Moxxi's personal Twitter feed here.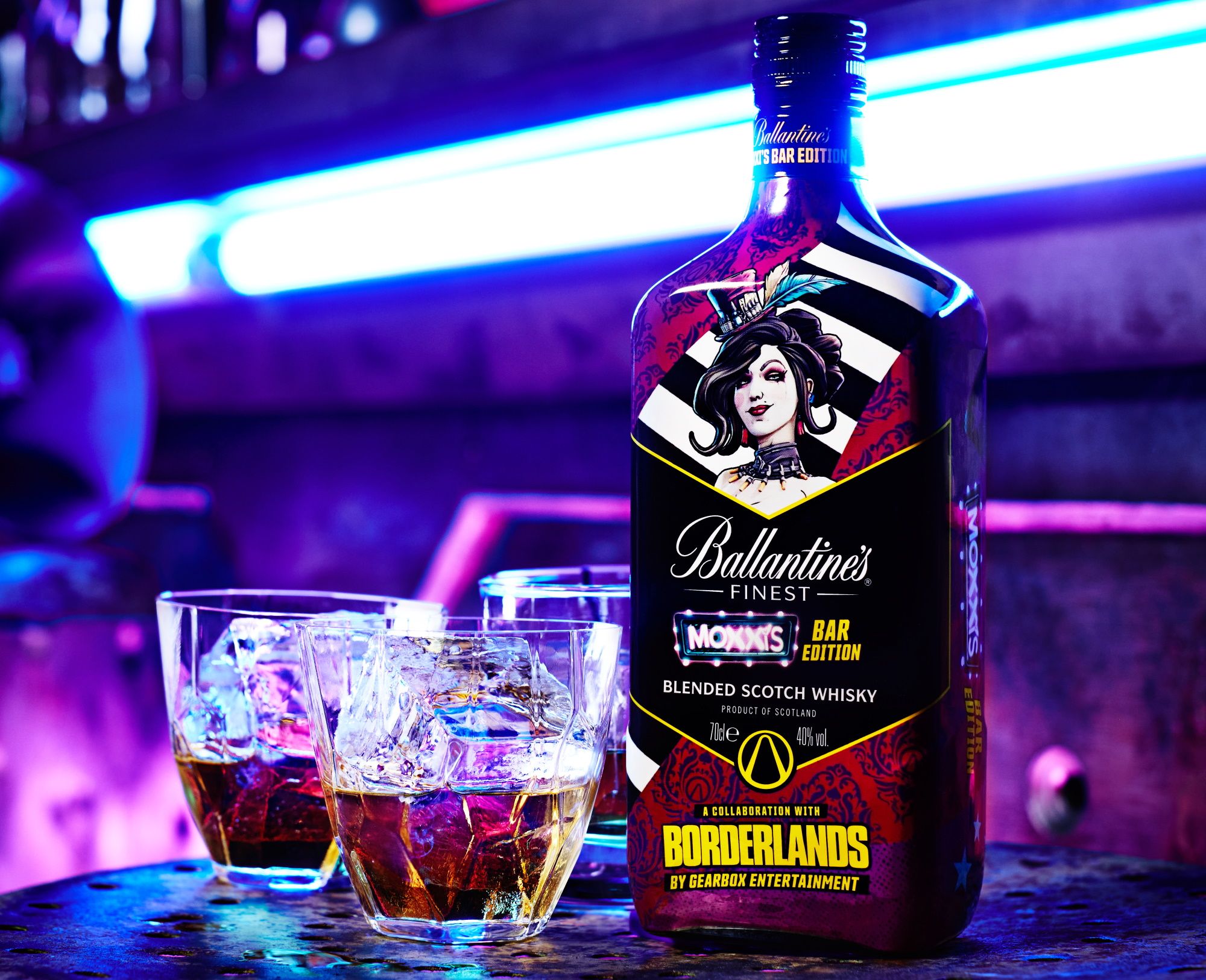 "We've been following Moxxi's adventures in Pandora for some time now and are delighted to have such an infamous entrepreneur on board. Her handling of the Heist of the Handsome Jackpot was second to none and her impressive hostessing of the Underdome Riot is not easily forgotten," commended Ballantine's marketing director Mathieu Deslandes. "I have no doubt Moxxi will help catapult Ballantine's to galactic heights and encourage Vault Hunters to stay true to themselves."
Ballantine's x Moxxi's Bar bottles will be limited, so be sure to check in with your local retailer. And expect more products to be announced later in 2022.
Source: Read Full Article