Bob Chapek has been ousted as CEO of the Walt Disney Company, and folks seem pretty damn happy about it. Stock prices have skyrocketed, several creatives are breathing a sigh of relief, and there seems to be a renewed vigour among the masses.
I'm no business expert, but you only need to glance at the headlines and wider conversations to see that Chapek needed to go. Not just for the company, but those who worked under him and were continually subject to a constant stream of bullshit. He's gone, replaced by long-running predecessor Bob Iger who is set to right the wary ship.
Disney has been going through a rough time of it in recent months. It remains one of the biggest corporations on the planet, but under Chapek's leadership it went from controversy to controversy, constantly having to put out PR fires and never having time to reinstate its creative vision. Disney Plus continues to operate at a loss, and Chapek's misguided formation of the Media and Entertainment Distribution division failed to improve operations or revenue.
It was all a bit of a lost cause, and many of these efforts are likely to be undone as Iger steps back into the picture and places a focus on storytelling. After only a year or so in retirement, the man who once said he'd never return to the position is back, likely having no choice after seeing things fall apart throughout 2022. The man who oversaw the acquisition of Star Wars, Marvel, Pixar, Fox and the company's transition into the internet and social media age stepped away hoping for that legacy to be continued, but it was all scuppered in a mess of misguided decisions and political firestorms that have even the most hardened of fans rolling their eyes.
Chapek was front and centre in response to Florida's 'Don't Say Gay Bill' as he continued to push donations to parties and politicians who were funding legislation that actively went against Disney's inclusive values. It took significant public outcry and internal protest for him to budge on his position, and despite apologising for this ignorance the damage was done, and Florida shortly passing a law giving Disney special tax status in Florida in regards to its theme parks made it awfully clear that profits went above progress. What good is standing up for representation when you'll stab us in the back for a few pennies? Kids worship Disney, and those who grow up to be queer will find their identity isn't respected, instead merely a demographic on a spreadsheet to be brushed aside whenever is convenient. Chapek epitomised that perspective, and so many of his actions doomed the fate we've seen unfold.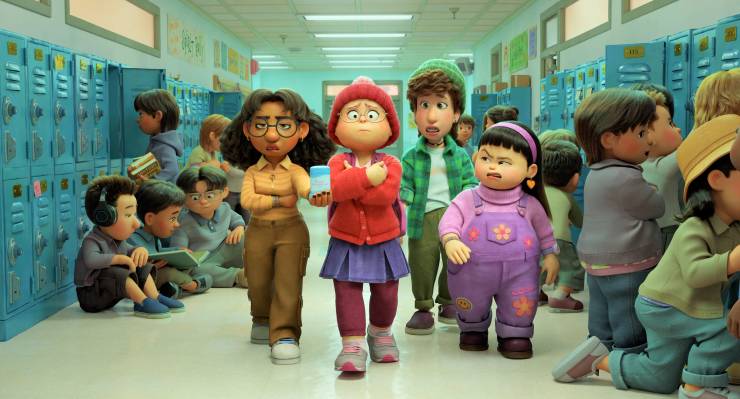 I haven't even mentioned the high-profile lawsuit with Scarlett Johansson over her Black Widow salary or the current state of Marvel and Star Wars, both of which have been pushing quantity over quality in recent years, with the MCU languishing in a post-Endgame malaise as fans struggle to engage with the coming arrival of Secret Wars. Oh, and he was also the guy who pushed Turning Red, Raya and the Last Dragon, and several others onto streaming instead of a traditional cinematic release as part of a highly conservative release strategy that robbed major hits of their full glory. It hurt these projects and the creatives behind them, and remains unclear if this business move was even the right one. Even in the context of a pandemic, Chapek made a lot of glaring, clumsy mistakes.
Iger's strategy is old-fashioned Disney through and through, and hopefully a positive sign of change to come: "It is my intention to restructure things in a way that honours and respects creativity as the heart and soul of who we are," he told employees (via BBC) following his reinstatement. Chapek didn't deliver such a statement, which speaks louder than it likely ever intended to. I'm not cheering for the success of a multi-billion dollar company, but the agency of writers, animators, designers, and so many other individuals who work under its umbrella now being afforded greater freedom of expression, and hopefully a CEO who won't sell them down the river for political brownie points. They deserve better, and hopefully Disney's future will be a little brighter under the returning leadership of someone who gets that.
Source: Read Full Article