Black Myth: Wukong might just be China's very first AAA premium game, and it looks sweet.
Wukong is a popular guy these days. No sooner do we get an announcement from a Spanish studio making a Monkey King game do we get another, even bigger announcement from Chinese developer Game Science. A 13-minute long gameplay demo for Black Myth: Wukong shows that China is finally ready for the AAA premium game market.
Before we hit the demo, a brief history lesson courtesy of games analyst and frequent source of leaks Daniel Ahmad. He told the tale of Game Science over on his Twitter account, but we'll give the broad strokes here.
Game Science started with a core group of ex-Tencent staff that worked on another Journey to the West-themed MMORPG called Asura. That game flopped, so they left Tencent to form their own studio. Starting out with a few F2P mobile titles, Game Science management eventually decided that Steam had penetrated the Chinese market far enough that they could finally consider making a premium AAA title for PC.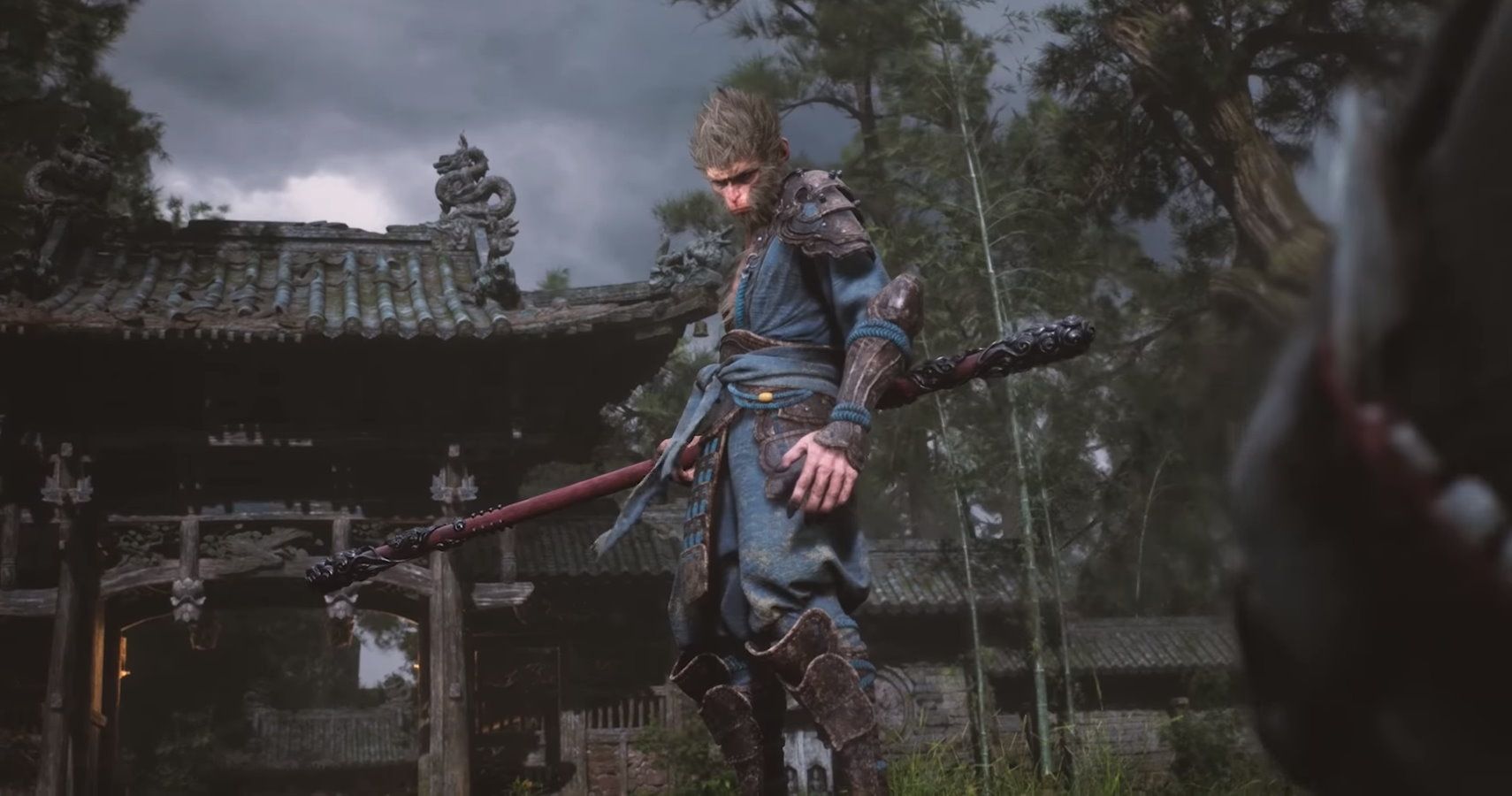 Using God of War, Monster Hunter World, and Sekiro: Shadows Die Twice as inspiration, they came up with Black Myth: Wukong–a uniquely Chinese game from a cherished piece of Chinese literature. And then they released a 13-minute gameplay trailer to announce their arrival on the world stage.
RELATED: Microsoft Flight Simulator 2020 Isn't Approved For Sale In China—Here's Why
It's hard to tell if Game Science released a 13-minute pre-alpha build trailer simply because they were not aware that no AAA studio would ever announce their game with a 13-minute gameplay trailer or they just wanted to do something that no AAA studio would ever do. Either way, Black Myth: Wukong definitely stands out from the current crop of AAA games which often first arrive with barely a minute-long cinematic to announce themselves.
Black Myth: Wukong is certainly an action RPG inspired by the greats of its time. There's tons of fighting along with cool abilities like turning into a flying cicada and summoning dozens of Wukong clones to fight a big furry boss. Wukong can also turn into a previously defeated mini-boss armed with a flaming spear.
According to Ahmad, Black Myth: Wukong is still two years out from a release date, which is incredible given how good the game looks already. It seems clear that although Game Science wants to capture the Chinese market first, they've got aspirations to make Black Myth: Wukong a game that stands on the international stage as well.
Sadly, we'll have to wait a while before we see how well they do. Black Myth: Wukong will eventually release on PC and consoles.
Source: Read Full Article