Bee and Puppycat is returning to Netflix. Not only is the streaming service set to welcome Lost in Space on September 6, it also appears that the first season will be updated with improved animation, added voice acting, and extra bells and whistles that bring the entire experience together as part of a single cohesive vision. What a lovely surprise this is.
If you're unfamiliar with Natasha Allegri's charming adventure, it began life way back in 2013 as a two-part episode from Cartoon Hangover and Frederator. It was part of Too Cool Cartoons, which was intended to give bold new ideas, worlds, and characters a chance to shine outside the usual studio and network system. The shorts were a massive success, with a Kickstarter following in its footsteps that managed to raise almost $900,000 to fund the creation of ten six-minute episodes. This is what inevitably became the first season.
Launching in 2016, the wait for more Bee and Puppycat beyond the first season has been very long indeed. Where exactly the story and characters would go next has been teased ever since, while additional content like comics have helped flesh out this universe far beyond the original animation. It has gained a cult following, largely because of its lovable lead heroine embarking on a journey that struggling Millennials and Zoomers can see themselves in.
Bee is a young girl in her twenties jumping between jobs and failing to find her purpose in life. She's lost, bitter, and afraid of forming bonds with people in fear of potential rejection, which is a mood if I've ever seen one. Despite this she is always cheerful, happy to crack jokes in spite of herself and the crumbling world around her. One day, she meets a strange creature known as Puppycat who randomly falls out of the sky. She takes him in, becoming best buddies in spite of her being completely broke and having no way to provide for either of them. That is, until some cosmic shenanigans shake up both their lives forever.
All seems mostly normal until Puppycat transports them to a new dimension, placing Bee in front of Tempbot, a celestial being capable of providing our heroine with all manner of odd jobs that will help her grow as a person and earn some pennies for her troubles. From here the show introduces new characters, love interests, locations, and all manner of adorable surprises that manage to break new ground while also paying homage to myriad animated classics. Studio Ghibli, Evangelion, Sailor Moon, and so many others can be found across the show's visual identity, and each reference is a nerdy delight.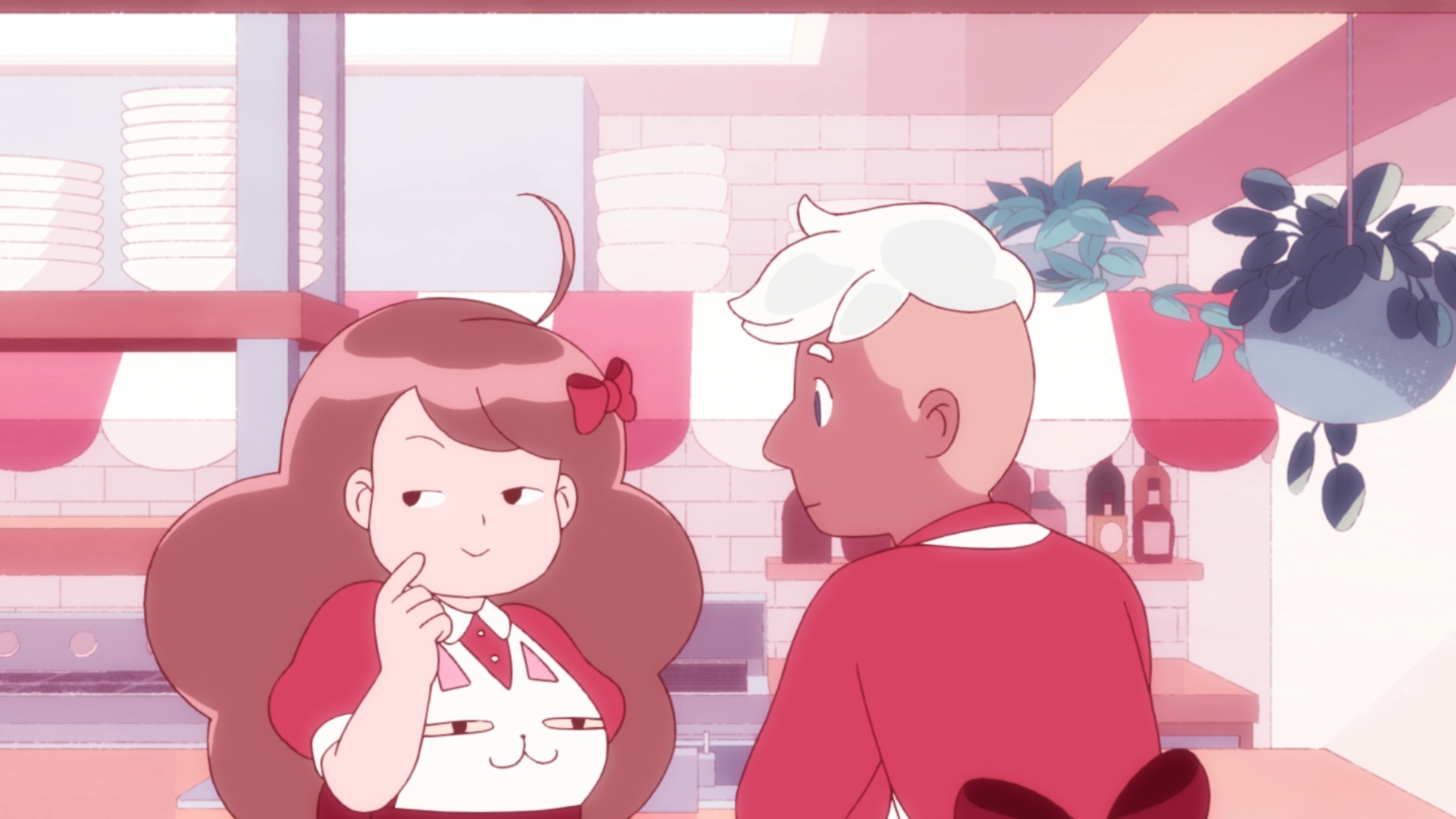 I won't spoil where the narrative ventures or what awaits new viewers, because I'm hoping that this surprise arrival on Netflix will see Bee and Puppycat attract a whole new audience. It certainly has the potential to be a massive hit given its gorgeous aesthetic and thematic elements that empathise with the economic struggles and societal burnout that continues to hamper my generation.
We're all just so damn tired of everything, so to have a show like this that not only explores those issues, but also acts as a distraction is so damn welcome. I've been vibing with it for almost a decade, and now it's coming to a whole new platform. Now all Netflix needs to do is promote it, and dropping the trailer on the mobile app and literally nowhere else isn't exactly what I'd call a good job of putting the word out.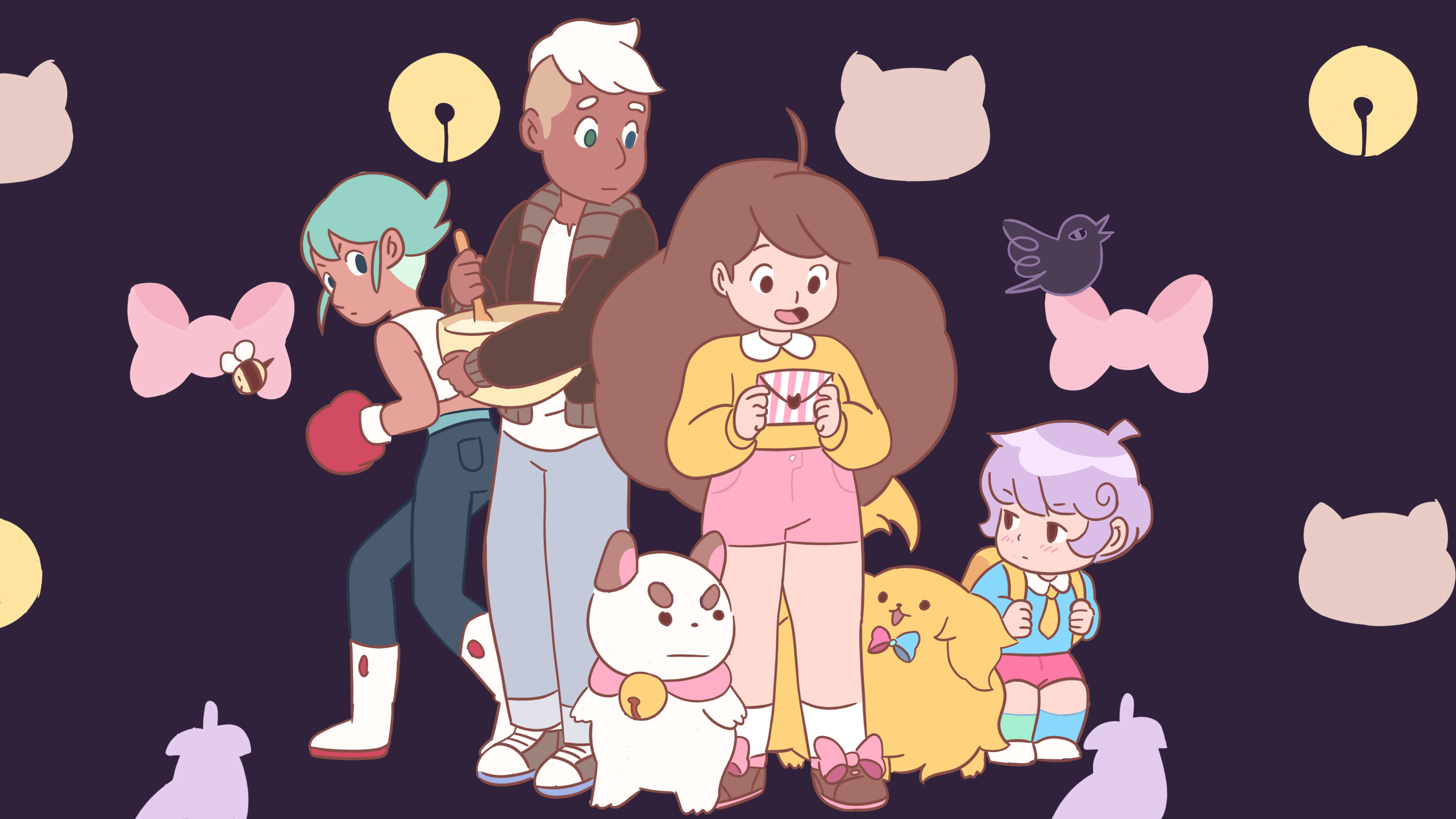 Even with so much working against it, Bee and Puppycat deserves to be seen and talked about. With any luck, you might fall in love with it much like I did. Bee is such a vibe.
Source: Read Full Article