The Stench of Treachery is a main story quest in Assassin's Creed Valhalla that can have a major impact on how the game plays out. In this quest you will need to identify who the traitor is and report to Soma.
Guessing wrong has a pretty huge effect on the rest of the game, so we've put together this The Stench of Treachery guide as part of our Assassin's Creed Valhalla walkthrough to make sure you know which of Soma's advisors you need to choose. There's also a nice little bonus in it for you if you guess the right person.
Obviously this guide has spoilers for Assassin's Creed Valhalla, so consider this your warning.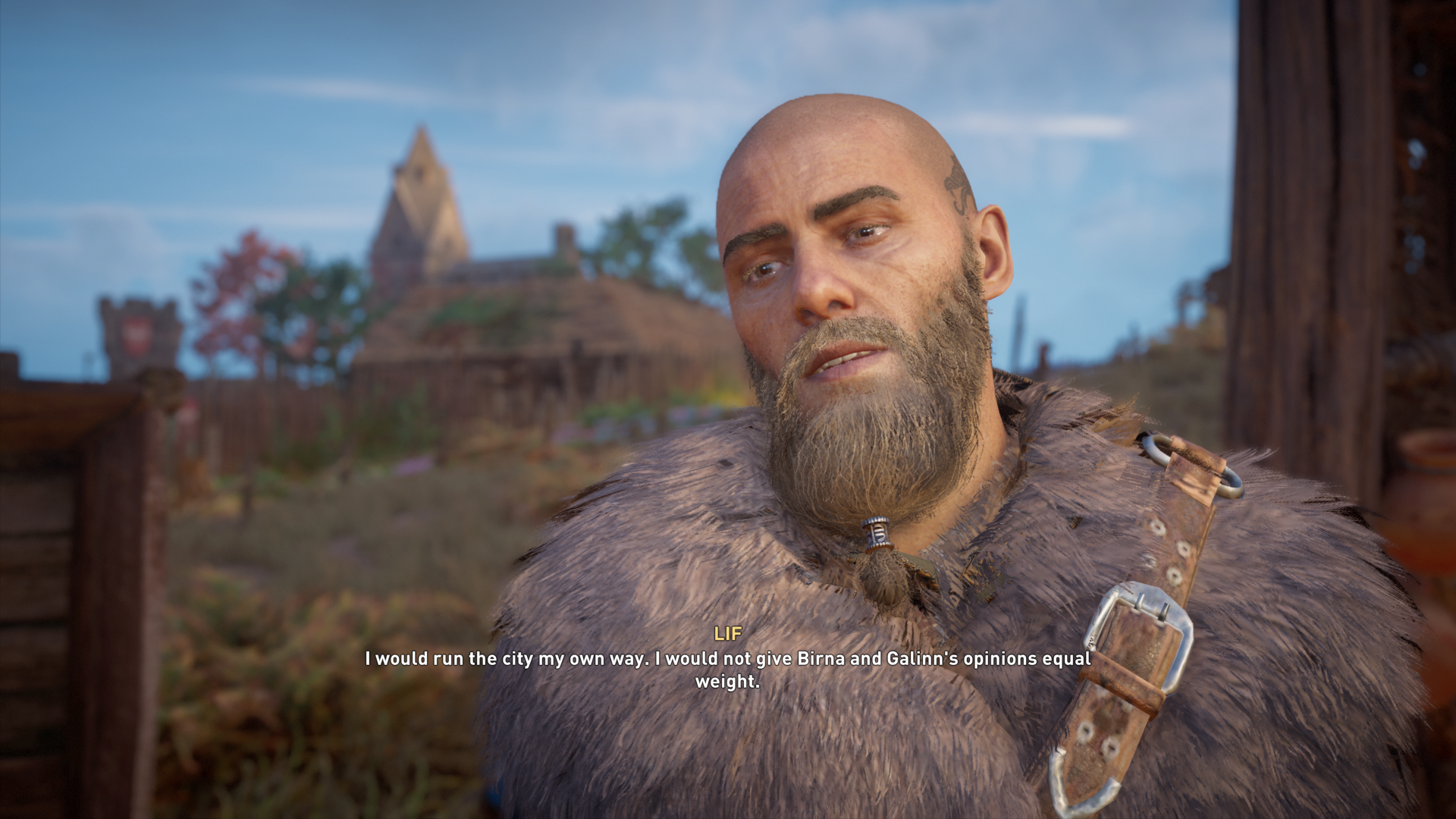 Assassin's Creed Valhalla The Stench Of Treachery Guide — Who Is The Traitor?
To start The Stench of Treachery you first need to do all three of Soma's inner circle quests: Razing Earnningstone, Storming Ravensburg and Unholy Father. Once you have completed all three and spoken to each of Soma's advisors at the end of them, you can return to Grantebridge and tell Soma who you think the traitor is.
When you get to Grantebridge go to the quest marker, which will guide you to Soma's longhouse. A cutscene will play as soon as you head inside. Soma has captured one of Wigmund's captains — as soon as he reveals Wigmund's location at a monastery on the Isle of Ely, Galinn will stab him, which should be a major red flag. Also, yes, Galinn is the traitor.
There is evidence in the game that supports this, in case you're wondering about the narrative reason for accusing Galinn. Birna has an alibi in that several townsfolk can confirm that she was drinking at the time of the invasion. This means that the traitor is either Lif or Galinn. Following the tunnel from the longhouse to outside the city walls will reveal a can of yellow paint — following the trail of dripping paint brings you to a small jetty, where the traitor clearly helped Wigmund and his men escape. You can find the boat by sailing north, where you will see that it has a shoddy paint job. This rules Lif — a master ship-builder — out.
When you speak to Soma you can give her all of the evidence you have acquired. No matter who you accuse, they will deny it and Soma will kill them before a conversation can occur. If you choose Lif or Birna, Soma will kill them on the spot and Galinn will attempt to kill the survivor later on. You also need to fight Galinn in a boss battle if you don't pick him as the traitor, and he's a pretty tough enemy to beat. You won't see the effect of choosing right or wrong until after you take down Wigmund.
If you choose Galinn both Lif and Birna will survive, and Birna will even join your clan. Soma will also be indebted to you for the rest of the game — honestly, it's one of the biggest decisions in the early section of Valhalla, and can make the remainder of the story far more enjoyable if you choose the correct traitor. So yeah, choose Galinn. It will seem so obvious afterwards.
Read next: Pokemon Has A Great Meta Except For The Fact That Ice Is Completely Useless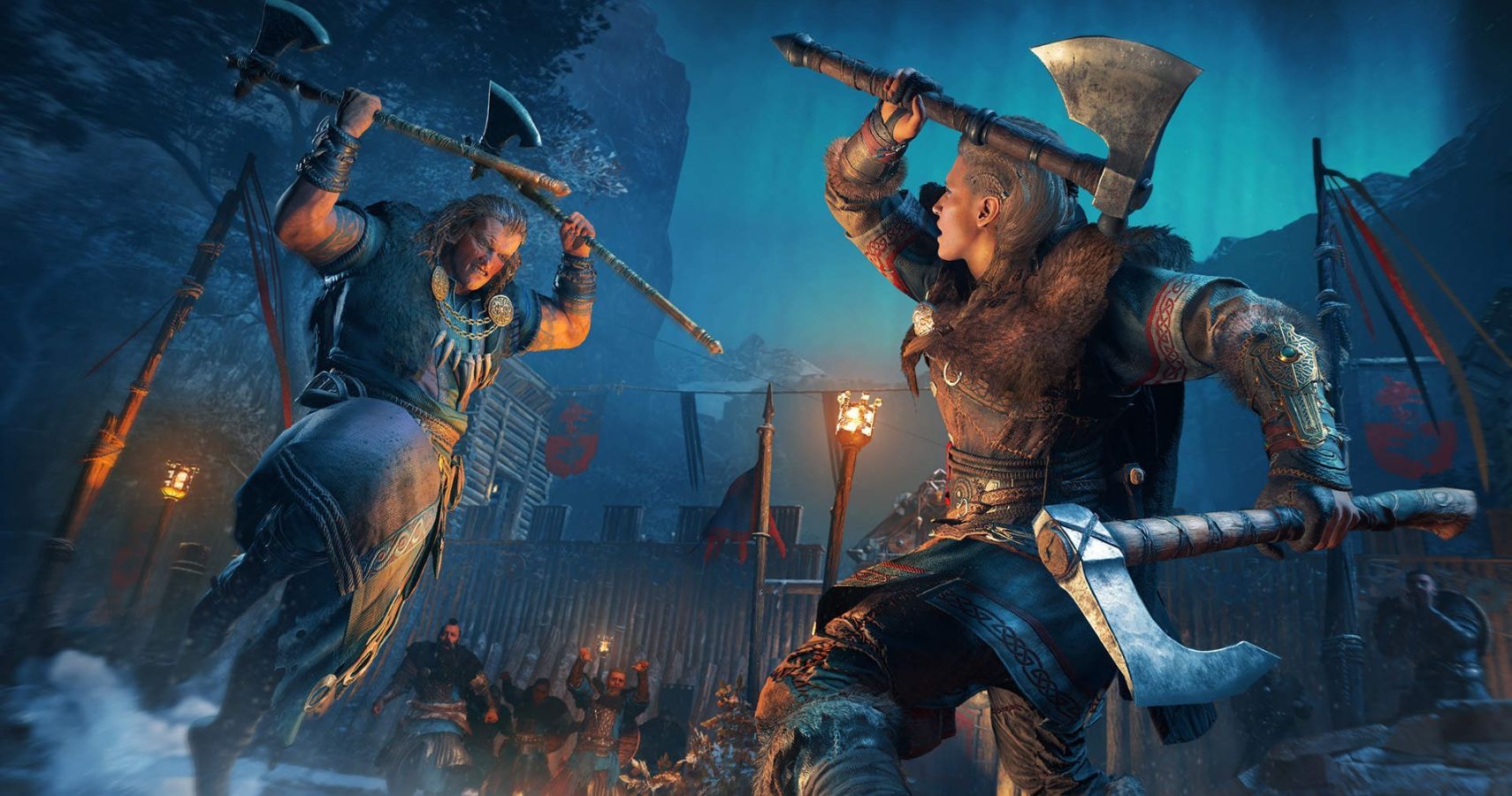 Guides
Assassin's Creed
Ubisoft
Assassin's Creed Valhalla
Cian Maher is the Lead Features Editor at TheGamer. He's also had work published in The Guardian, The Washington Post, The Verge, Vice, Wired, and more. You can find him on Twitter @cianmaher0.
Source: Read Full Article