Wrath of the Druids is the first major expansion for Assassin's Creed Valhalla, and focuses on Eivor as they make their way to Ireland in order to be reunited with their long-lost cousin – Barad mac Imair, King of Dublin.
Naturally, the first question on everybody's mind is this: do you need to beat the main story to start Wrath of the Druids? It's the same case for pretty much every major expansion in modern video games, particularly the sprawling open world adventures we're seeing more and more of as time goes on.
Fortunately, you can hop into Wrath of the Druids before endgame, but it's no walk in the park either. Sure, you can make your way to Ireland before the credits roll, but the fights there are a lot tougher than what you'll encounter in early Valhalla, and some scenarios assume a lot of knowledge of how the base game works.
So, if you haven't quite finished Eivor's main story in England yet and are worried about whether or not you'll be able to hold your own in Wrath of the Druids, here's a handy guide designed to explain exactly how far you need to be in Assassin's Creed Valhalla in order to start the DLC, as well as what level you'll need to be to see the whole main quest through to the end.
Assassin's Creed Valhalla: Can You Start Wrath Of The Druids DLC Before Finishing The Game?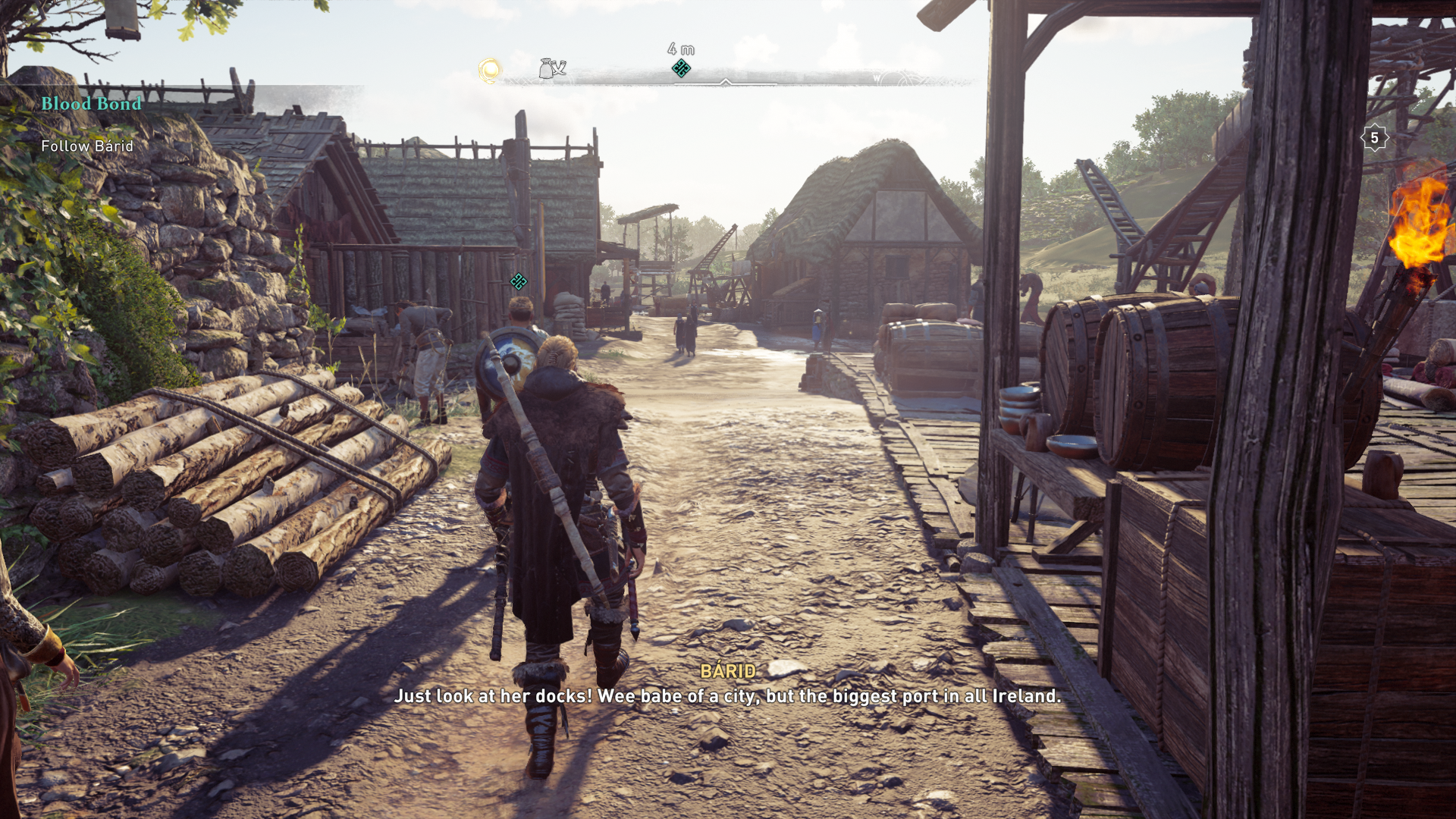 As stated above, yes, you can start Assassin's Creed Valhalla: Wrath of the Druids before you finish the base game's main story. However, this doesn't mean you can just buy Valhalla and sail to Ireland straight away – you'll need to rack up quite a bit of time in England prior to being fit for the Emerald Isle.
The easiest way to explain this is by noting that the suggested power level for all of Ireland is 55. This puts it on par with some of the eastern regions in England, but also confirms that it's much more difficult than some early game locations. For example, you need to make your way through the opening arc in Norway before setting sail for England, at which point both Ledecestrescire and Grantebridgescire both have suggested power levels of 20.
Ideally you'll have completed both of these arcs and moved on to the next power level – again, 55 in Eastern England – before setting sail for Ireland. I'd also recommend going a little higher, perhaps even completing some of the Lunden arc, which has a suggested power level of 90. This is because some of the clashes in Wrath of the Druids are much tougher than the base game, so having some extra points invested in your skill tree will certainly come in handy.
So, you'll need to play Valhalla for around ten to 15 hours prior to being able to go to Ireland. As soon as you're a high enough level, check out our other guides on how to start the Wrath of the Druids DLC and how long it takes to beat Wrath of the Druids' main story.
Source: Read Full Article