A new year means a new month, and that means time to claim free stuff. Well, your definition of "free" might very, as these are benefits of having a Prime Gaming subscription. So you are technically paying for Amazon Prime and getting this loot as a bonus, but hey, we all pretty much have Prime anyway. So why not grab some skins, currency, and PC games while you can?
Prime Gaming gave a taste of its January 2021 loot offerings, and here are the big ones. First, GTA Online players can mess around in a submarine and get up to GTA$1,ooo,ooo. Second, a Fall Guys bundle with a winter skin and three crowns is still up for grabs, with new content coming to join it soon. Finally, there's an exclusive Queen of Hearts skin for Apex Legends' Wraith.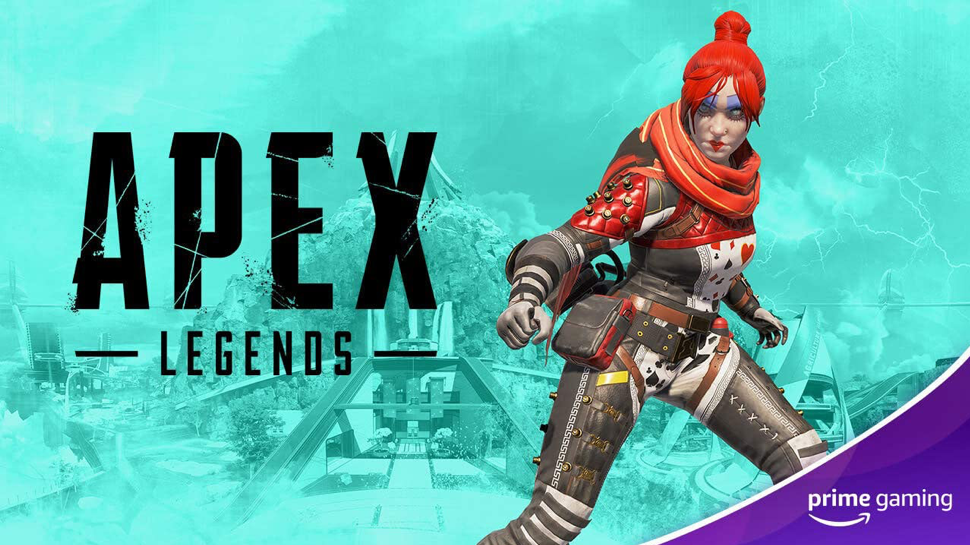 So yeah, there's this playing card theme going on with the color scheme and symbols on Wraith's chest. But that makeup? And hair? They are likely meant to reference classical depictions of the Queen of Hearts, and more specifically Helena Bonham Carter's portrayal. At the same time, the face paint gives off serious clown vibes. It feels like it's almost a Harley Quinn skin. Which, hey, go for it if Harley or the Queen of Hearts is your jam.
If live service games aren't your thing, however, Prime Gaming still has worth in its stable of monthly game offerings. Every month, five more titles are added to the library of downloadable PC games. This month gives us When Ski Lifts Go Wrong, Void Bastards, Bridge Constructor Playground, Alt Frequencies, and Along the Edge.
Void Bastards is a particular standout of this collection. Our reviewer praised its off-kilter sense of humor, unique visual style, and challenging roguelike gameplay. When Ski Lifts Go Wrong is also a fun puzzler, and Alt Frequencies lets you dive deep into conspiracies without looking daft on social media.
But let's face it, clown Wraith is the real winner here. Be sure to claim this skin for ultimate bragging rights when you down a whole squad while looking like a Tim Burton character.
Source: Read Full Article