There are a lot of tools at your disposal in Animal Crossing: New Horizons. Between a fishing rod, net, axe, shovel, slingshot, watering can, and others, shuffling through your inventory to equip an item is an absolute hassle. You'll find yourself switching held tools every few minutes when exploring your island so acquiring the Tool Ring as soon as possible should be a top priority.
The Tool Ring allows you to pull up a — well, Tool Ring. It's a circular menu that holds all your tools, letting you change the held item without the need to pull up your entire inventory. It's an absolute lifesaver, one that will save you much pain during your time with New Horizons. However, it's entirely possible to go the entire game without picking it up. Here's how you can make sure that doesn't happen.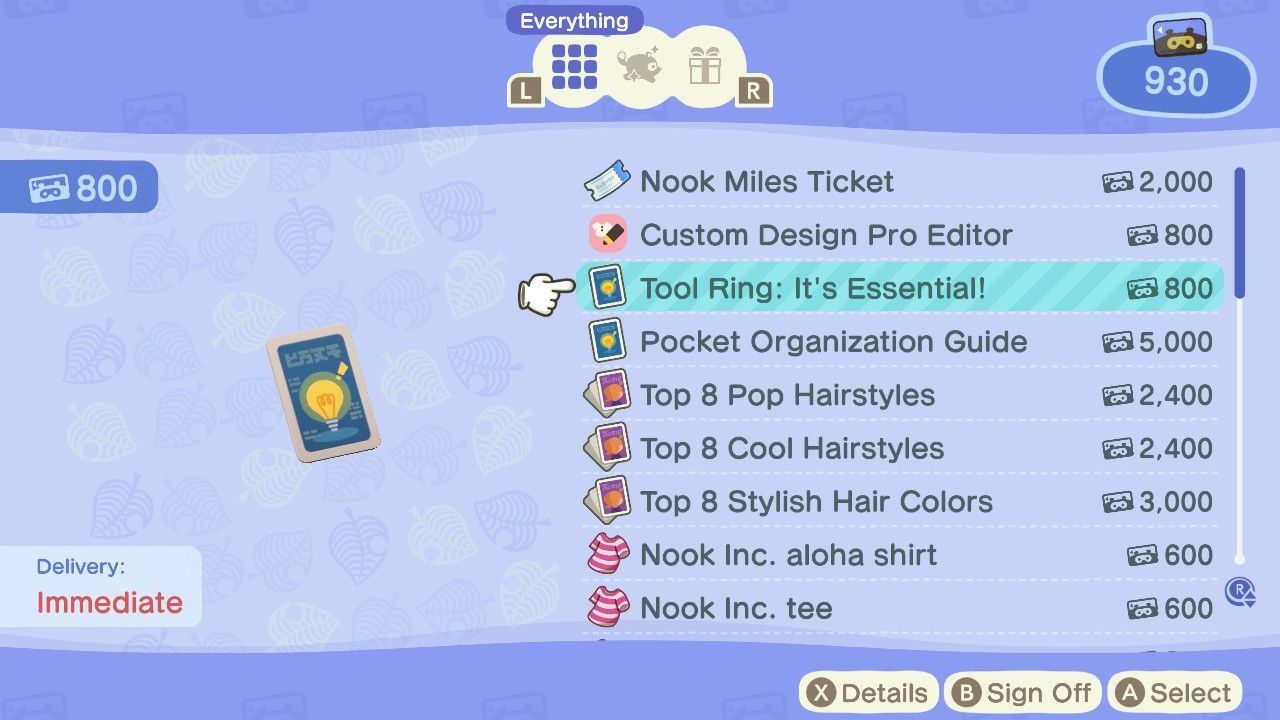 Now that you've got access to the Miles Redemption program, head on over to the Nook Stop inside Resident Services. From here, buy "Tool Ring: It's Essential" for 800 miles and the feature will be automatically added to your game. There are a bunch of other tempting offers that you can redeem miles for, but the Tool Ring should be your first purchase.
Once you've unlocked the Tool Ring you can access it with the "Up" button. This will give you instant access to all tools in your inventory. Simply navigate to your tool of choice with the analog stick and select it with "A." It's a great feature that we're glad is introduced so early in Animal Crossing: New Horizons.
For more great Animal Crossing content be sure to check out our New Horizons Hub Page!
Source: Read Full Article