Halloween has come to Animal Crossing: New Horizons and the island is absolutely brimming with holiday spirit. The Halloween Fall Update has brought in tons of new decorations to build, pumpkins to plant, and ways to dress up for this creepy month's festivities.
But for some people, Halloween is all about the candy, and Animal Crossing hasn't forgotten about them. Candy and Lollipops are good for more than just indulging your sweet tooth this year. Here's how to get these treats so you can see everything this Halloween event has to offer.
How To Get Lollipops And Candy In Animal Crossing
Building up a stockpile of candy might seem like its own reward, but you'll actually want to hoard these sweets to give to your fellow villagers. After all, Halloween is just as much about giving candy to others as it is getting it, and what you get back from villagers is much better than candy anyway. Just like in real life, you'll want to stock up on some candy before the big night, and thankfully Nook's Cranny has stocked up on sweets for the month of October.
Every day in October you can head over to the shop and purchase one piece of candy for 120 Bells out of the Miscellaneous cabinet. They're plenty cheap, so the only limiting factor is that you have to stop by each day to get the single piece in stock.
The only other way to get candy is to wait until the Halloween Event itself, October 31, and go trick or treating. If you're wearing one of the Spooky Costumes you can purchase from the Able Sisters, villagers will give you a piece of candy when you visit their homes. You can also get candy from villagers who are not at home if you wear the Jack's Robes and Jack's Face items. They'll have some new dialogue, but also give you a piece of candy.
How To Get Lollipops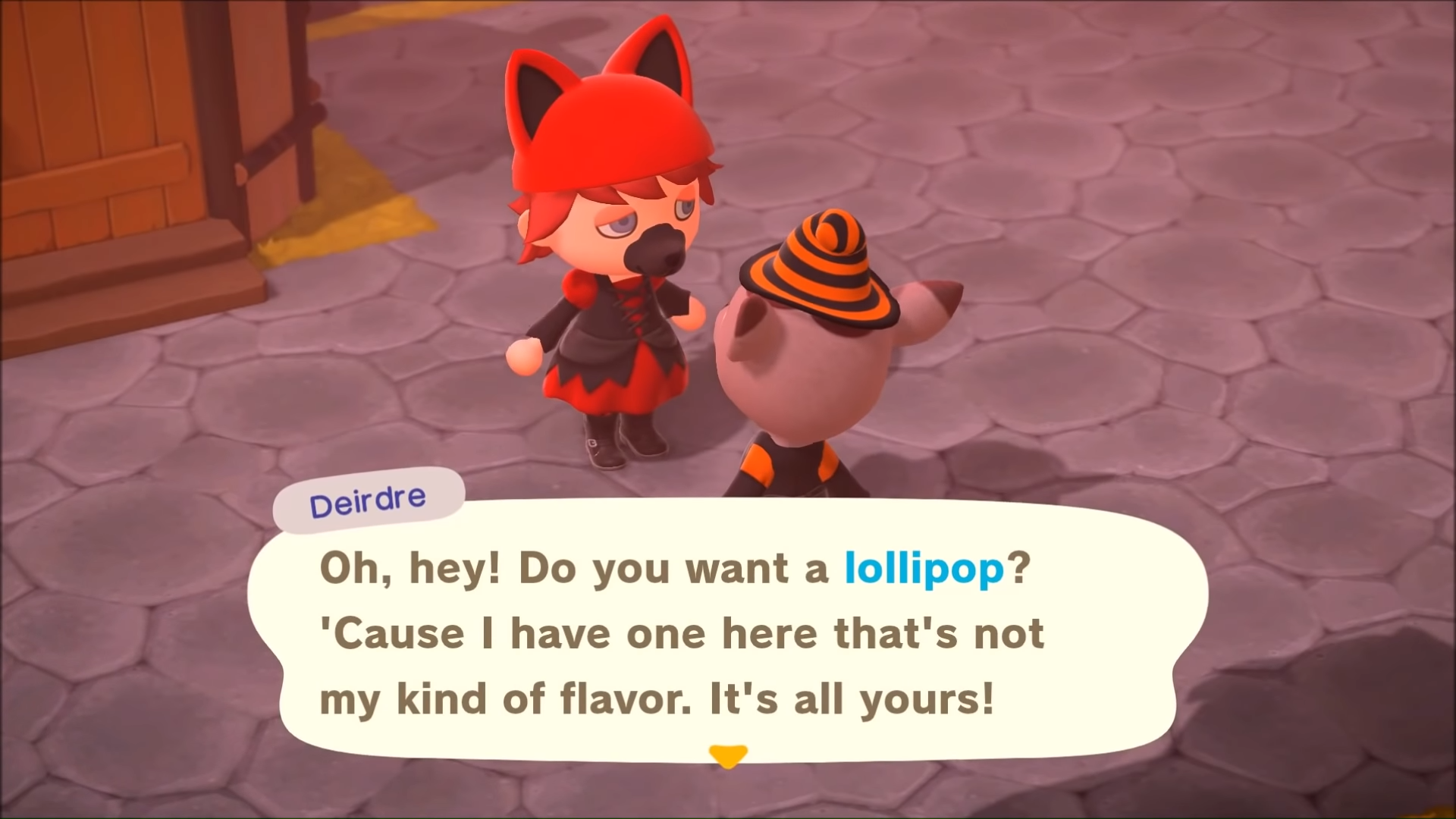 Lollipops, on the other hand, are much more rare. Regardless of your own candy rankings, lollipops are the most sought after Halloween treat by the mysterious new NPC who goes by the name of Jack. Jack has a special stock of unique Spooky Set items that he will only give to you in exchange for lollipops, so you'll want to get your hands on them.
As long as you've been building up a collection of candy, getting lollipops won't be too hard. On Halloween night you can give your fellow villagers candy while they're trick or treating in exchange for a lollipop. Just make sure to give them a treat rather than trick them.
They won't all give you a lollipop when you give them candy. Sometimes, you'll get one of the seasonal pieces of furniture, decorations, or crafting recipes as well, so the more candy you have to give out the better odds you have. Once you've gotten your lollipops, bring them over to Jack and you can exchange them, and more candy, for some exclusive items. Candy can earn you:
Jack's Face
 Haunt Reaction
Jack's Robe
Ten Orange pumpkins
In exchange for lollipops, Jack will give you
Spooky Carriage – One Lollipop given
Spooky Carriage recipe – Two total Lollipops
Spooky Wand recipe – Three total Lollipops
Next: Animal Crossing: New Horizons' Amiibo Poster Catalog Bug Has Been Fixed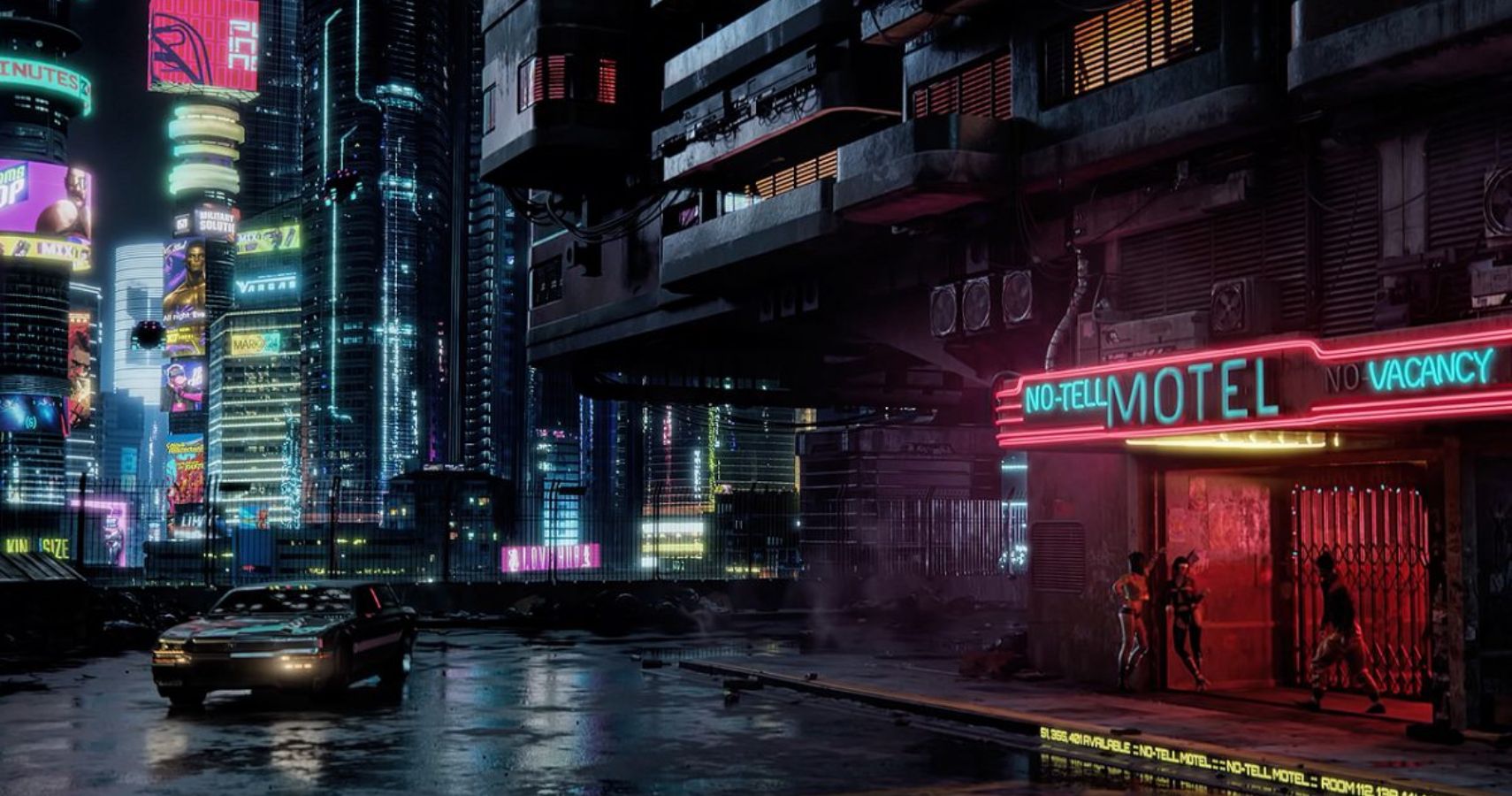 Guides
Animal Crossing
Animal Crossing: New Horizons
Jesse Lennox loves writing, games, and complaining about not having time to write and play games. He knows the names of more Japanese game devs than his own neighbors, and has a way better knowledge of the game industry at large than anything going on in "real" current events. You can catch him defending the plot of Kingdom Hearts and geeking out over awesome combo videos in character action games any day of the week.
Source: Read Full Article