Animal Crossing: New Horizons has had frequent updates throughout the year and we're about to get another one. It's time to say goodbye to your snowmen and say hello to the return of a grassy island as we celebrate Festivale! with Pavé the dancing peacock.
The update is coming on January 28, 2021, and is likely to be the last one before the game's one year anniversary. Its main event is Festivale!, which takes place on February 15 but there are a few other surprises in store as well.
Pavé the dancer will come to your island to guide you through the festivities. On the day itself, you can collect multicolored feathers from around the island with your net and trade them with him. You'll be rewarded with a dance, and hopefully some new furniture.
If you want to boogie with your friends, then keep an eye out in Nooks Cranny for Festivale furniture from February 1. This appears to include banners, lights, drums, and other vibrant decor items. Make sure to check the cabinet as well since it will contain a set of four Viva Festivale reactions; Viva, Let's Go, Feelin' It, and Confetti. You can also dress for the occasion with a range of Festivale clothing from the Able Sisters store.
Before the excitement of Festivale!, though,  there's another holiday to celebrate: Valentine's Day. You can get into the mood for love with the limited-time items Chocolate Hearts and Heart-Shaped Bouquets. These will be in the Seasonal tab of Nook Shopping from February 1 to 14.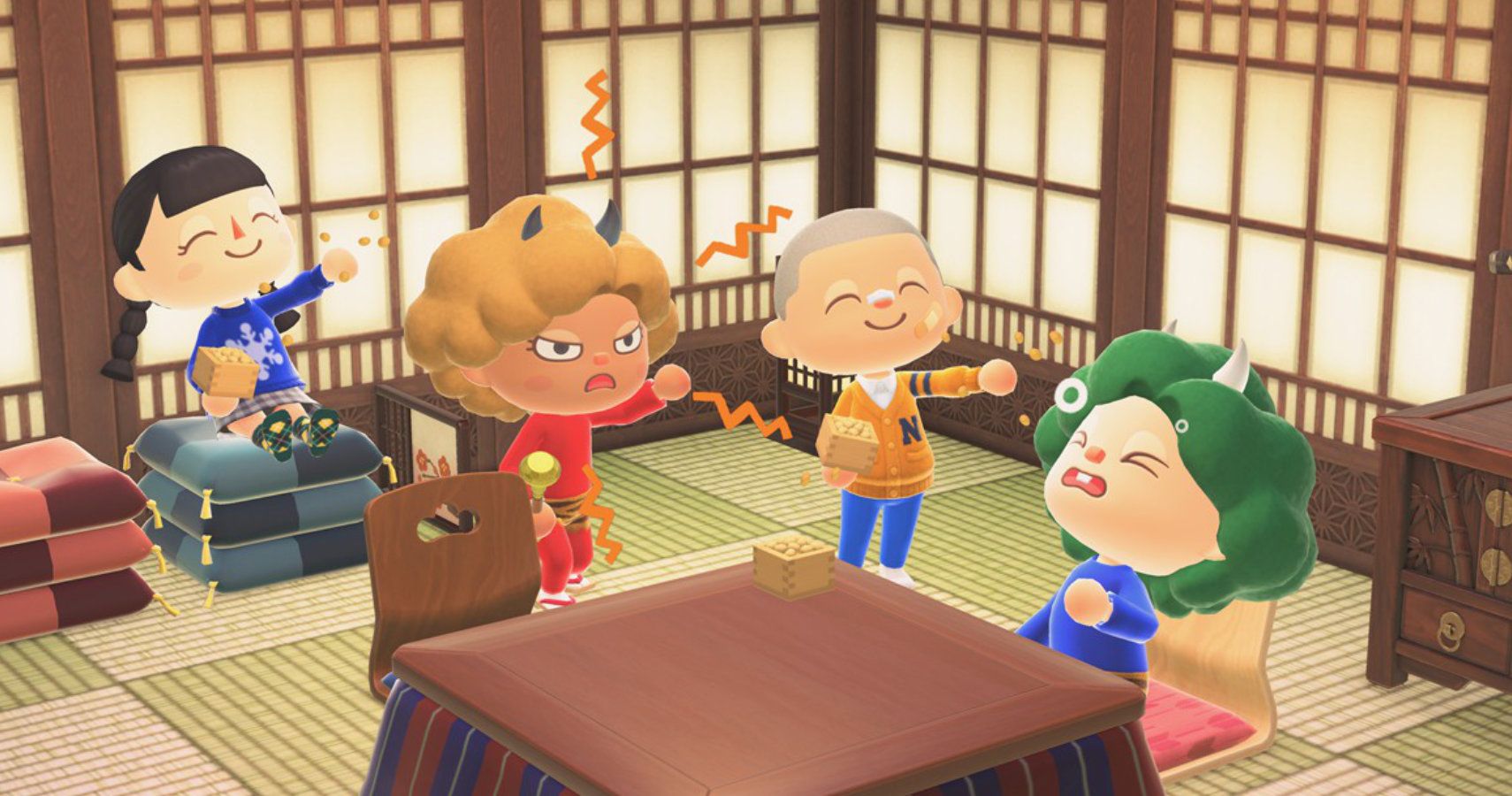 Keep a close eye on that Seasonal tab over the next few weeks. Images from Nintendo Japan also show a Resetti Figurine, said to be linked to Groundhog Day, and a Football Rug linked to the Super Bowl. We can also expect items related to the Korean New Year as well as the return of the throwable beans from Animal Crossing: New Leaf.
The end of the trailer also teases another update in March, which appears to be Mario-themed, based on the mushroom and star shown on the trailer. However, no more news regarding this is available right now.
The Festivale! update will be available to download from January 28 and anyone who installs it will receive some Maracas in their mailbox to start the celebration.
Next: We Need A Hello Kitty Animal Crossing Game
Source: Read Full Article