It's no secret that Animal Crossing New Horizons is an incredibly popular game, and it is now the most popular in the series. Animal Crossing took off in popularity for being such a relaxing game that both casual gamers and hardcore gamers alike can enjoy, released at a time when everyone was seeking its wholesome comfort.
Many Animal Crossing players are picking up New Horizons more now that the winter season has passed. Although the winter season offers its own unique seasonal content, many say winter is their least favorite season. Regardless, spring is here until May so here are some things to do as you enjoy seeing the snow melt away in New Horizons.
6

Do Some Spring Cleaning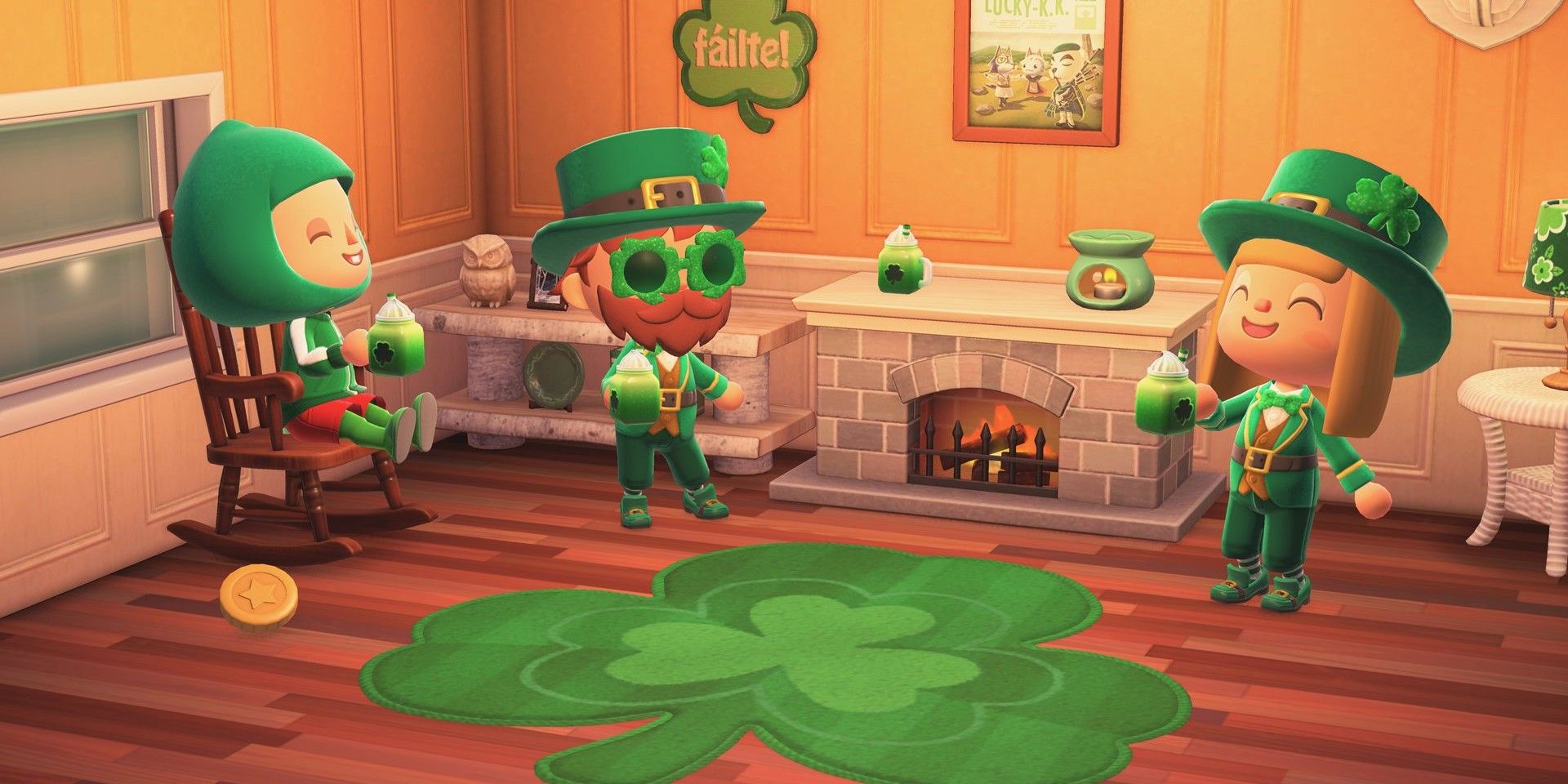 Animal Crossing New Horizons had a massive update in November 2021 which gave players a lot of extra gameplay and new items to buy with Nook Miles Tickets or craft. Actual spring-cleaning is boring, but refreshing your home in New Horizons is fun and keeps the game feeling new.
The spring season offers cute spring-themed items such as a shamrock soda or a cherry blossom lamp. You can give these a try to display in your own home or even in one of your villager's homes. Thanks to the New Horizons DLC, you can also redecorate your villager's homes as many times as you'd like. Why not experiment with seasonal themes or just redecorate if you want your island to have a new look.
5

Talk To Zipper The Rabbit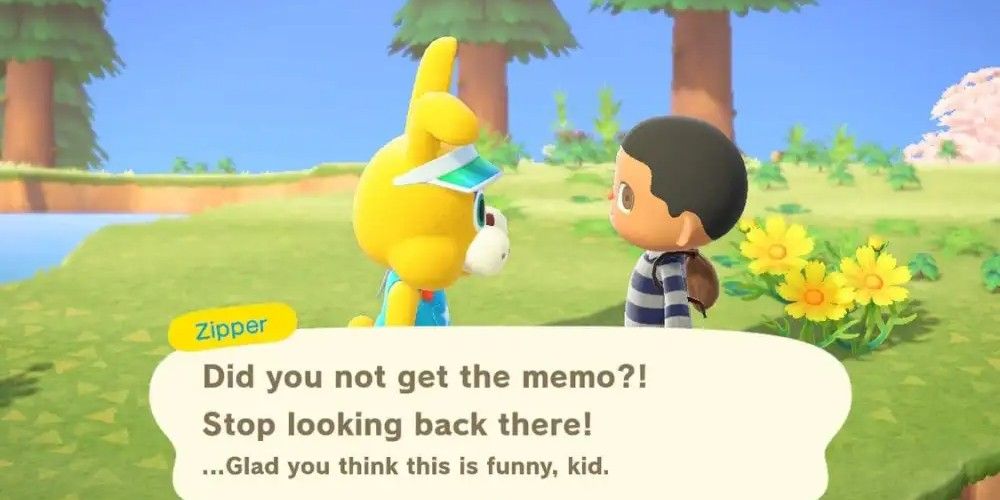 To this day, Bunny Day in Animal Crossing haunts every New Horizons player. People are still talking about how during its first debut, the eggs on your island made gameplay challenging. When players tried to find iron, clay, and crafting materials, Zipper replaced them at every turn with pastel eggs.
Even though Zipper is unpopular in the Animal Crossing community, he offers funny dialogue. Players discovered a line of dialogue that implies Zipper is only in a rabbit suit, and he is not an actual rabbit. At the very least, you can collect the pastel eggs and Zipper's crafting recipes to trade if you're not interested in keeping them yourself.
4

Plant Glowing Moss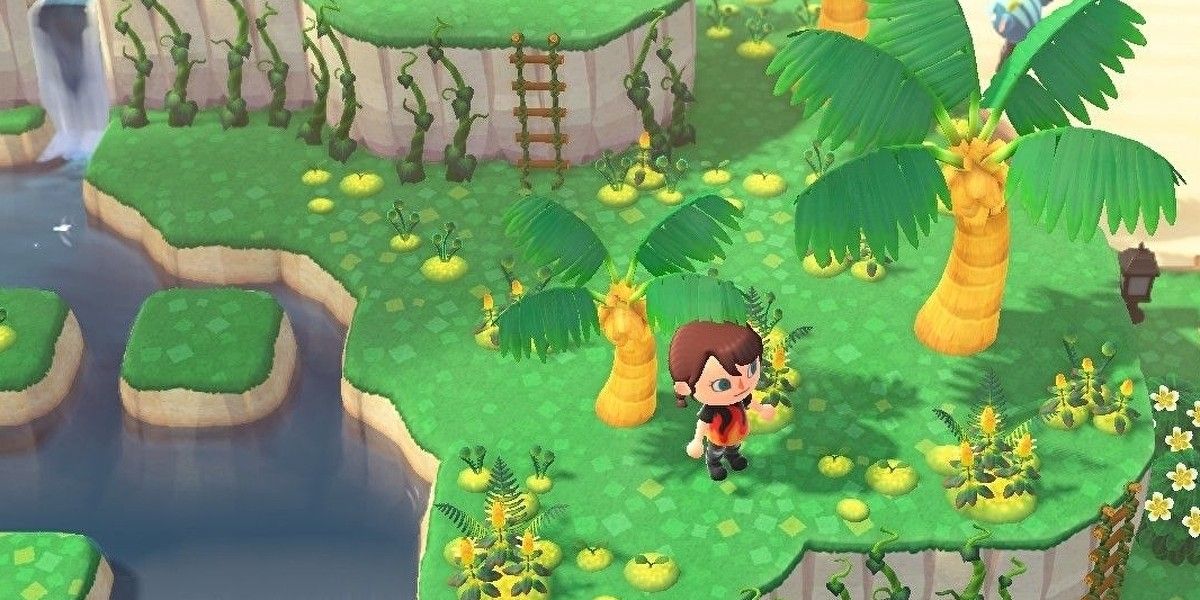 The newest plant to grow on your Animal Crossing island is the glowing moss. This unique plant is so beautiful it will impress any of your island visitors. Although the glowing moss grows all year, it is the perfect plant for spring.
The glowing moss in winter is an icy blue, and it blends more with the snow that dusts your island. During the greenest seasons, spring and summer, the glowing moss is at its peak. It glows a bright green and its green spores add a freshness to the island. Not only is the glowing moss beautiful, but it is functional. Glowing moss and the glowing moss themed recipes are highly coveted among the Animal Crossing community.
3

Hunt For Bugs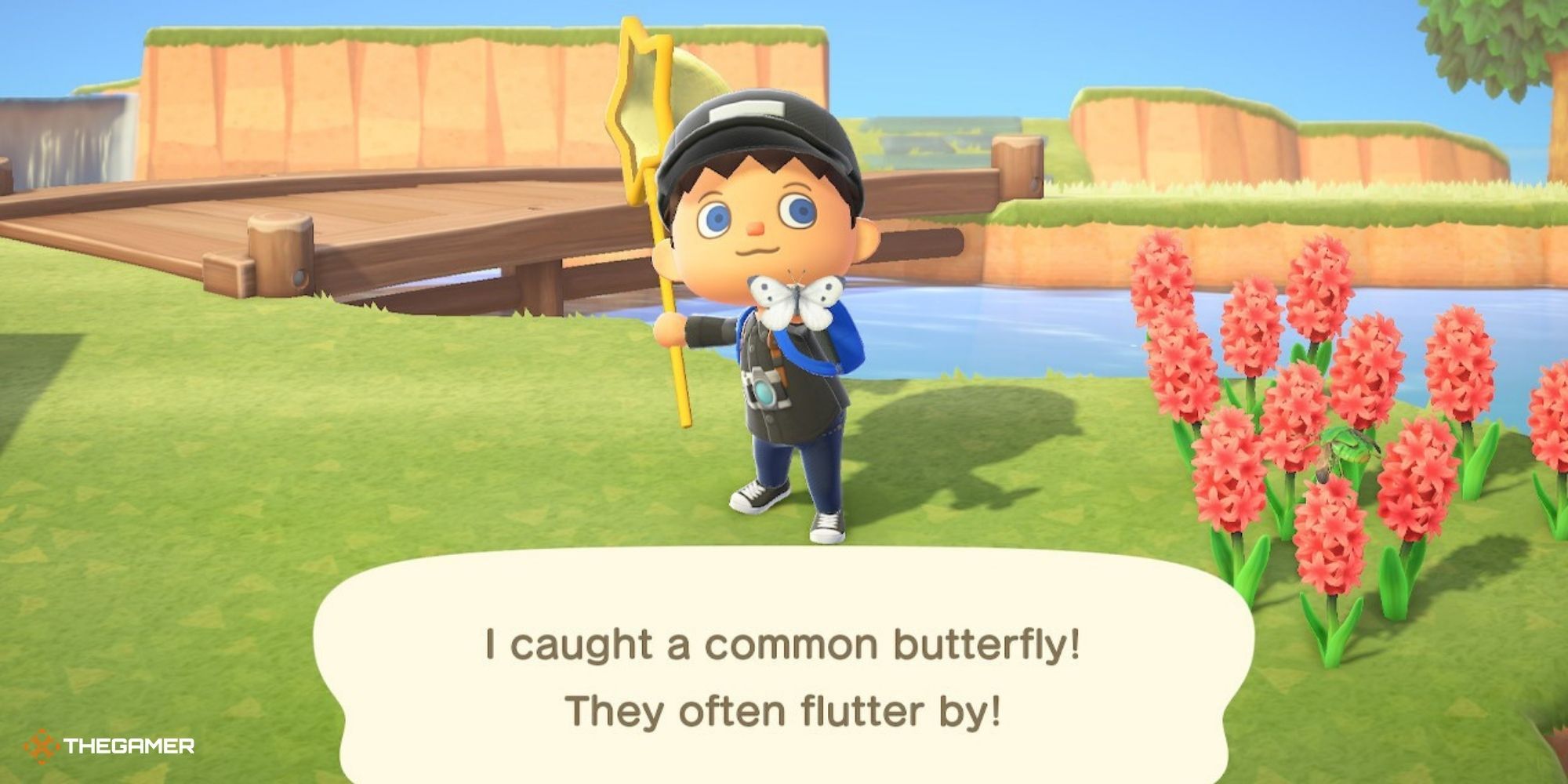 Animal Crossing has a huge variety of animal species that naturally live amongst the villagers. In winter, players can still swing their nets to catch bugs. However, the spring offers a wider variety of critters. Most will stay in season for longer periods of time, and more butterflies will decorate the island with their different shapes and colors.
The more bugs you catch, the closer you will be to completing your collection. Walking through the museum to see them is such a detailed experience you will feel like you're visiting a real location to study the fish and bugs on display. In fact, your butterfly garden is the perfect place to visit this spring.
2

Enjoy A Thunderstorm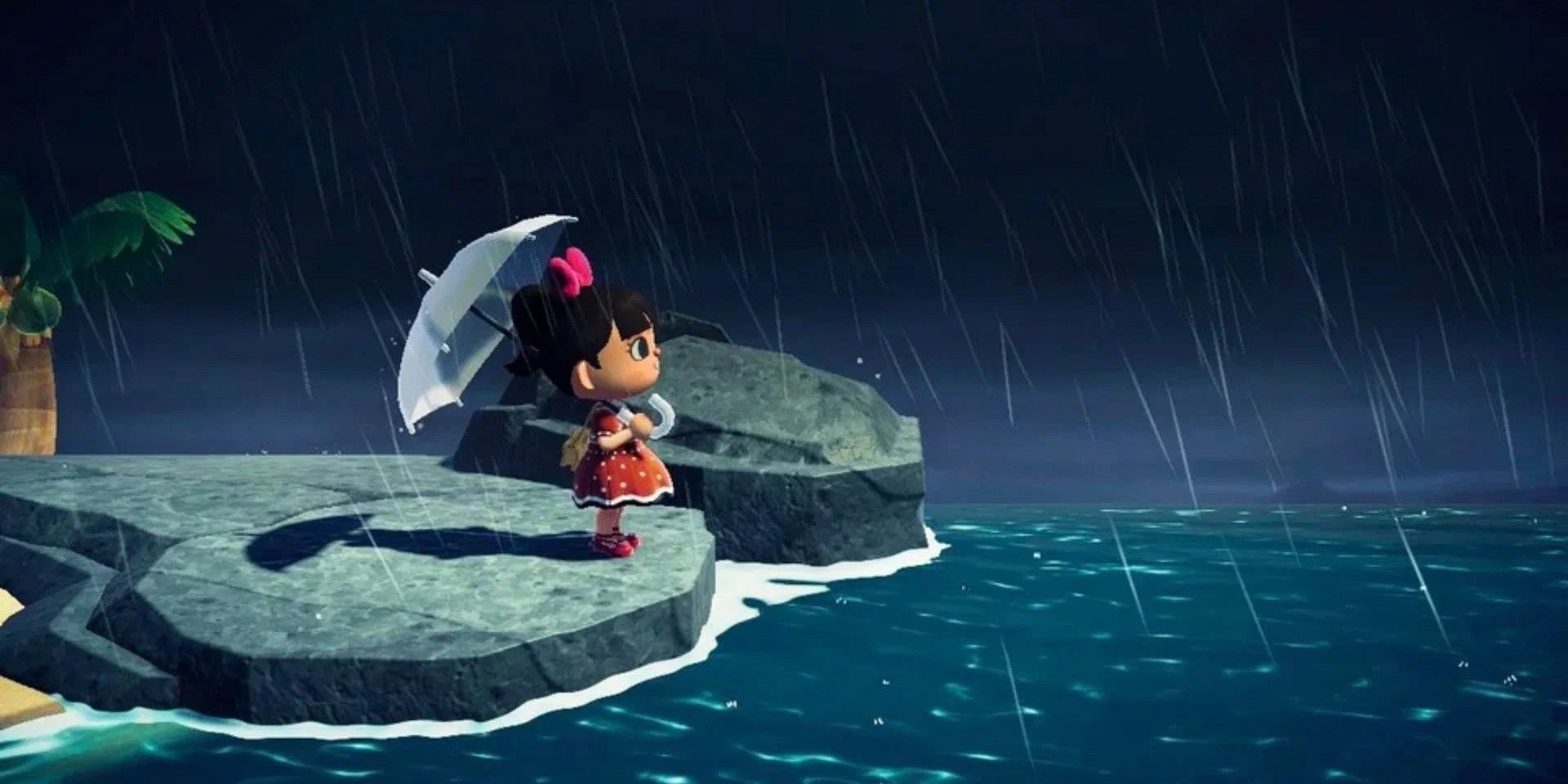 The weather in winter is simpler: either it snows or it doesn't. Springtime offers a fresh change that many players welcome. The atmosphere in New Horizons is a huge reason as to why gamers fell in love with it, and the spring atmosphere is so relaxing.
In early spring, players can enjoy light rainstorms. Frog villagers love the rain, and it's adorable to watch them splash in the wet weather without an umbrella. In late spring into summer, one of the rarest but most beautiful weather events occurs: thunderstorms. You'll want to snap plenty of photos of the hazy sky and lighting as it lights up the sky over your island.
1

Catch Cherry Blossom Petals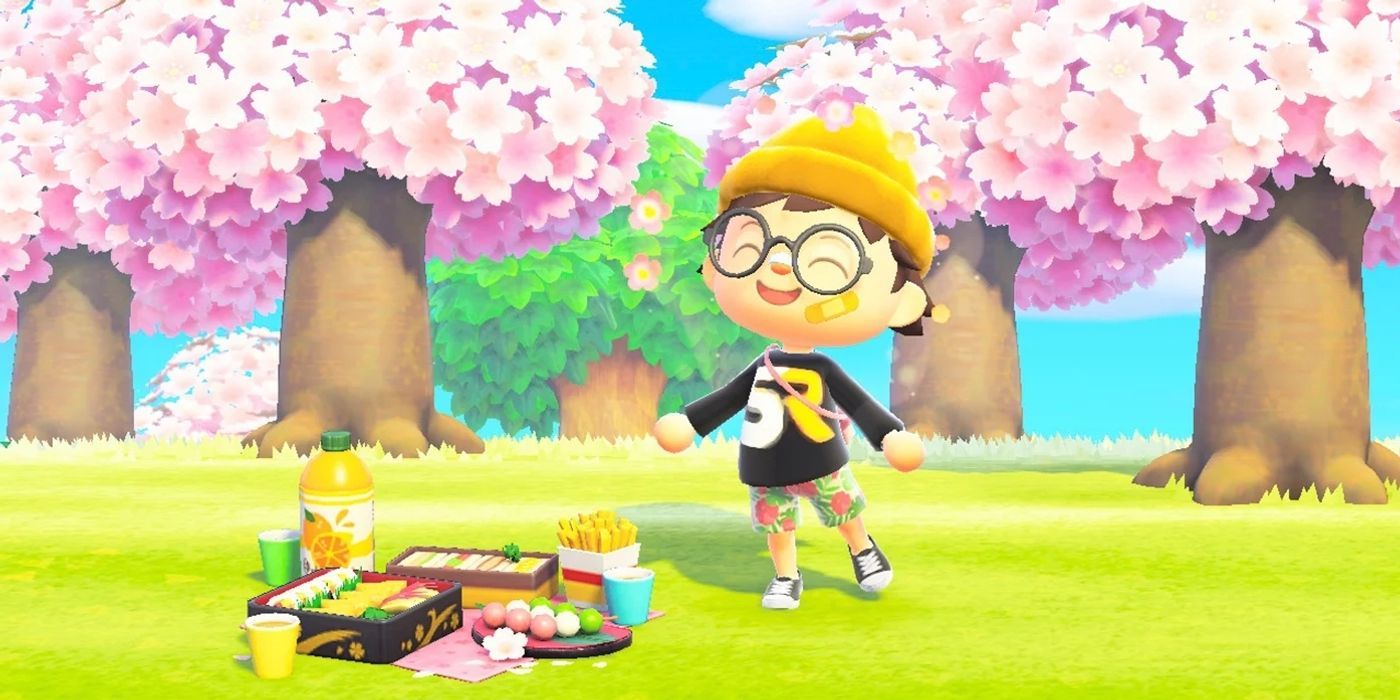 The cherry blossom event is one of the most popular events of any season for Animal Crossing fans. The cherry blossom trees already spruce up the island with their shades of pastel pink, but you can also get cherry blossom furniture items during this time. These items can keep the soft, pastel aesthetic of the cherry blossom trees on your island all year long.
The cherry blossoms start to shed their petals around mid-spring, but not every petal that falls is meant to be caught in your net. Take time to relax and watch the petals fall. Eventually you'll find special ones floating in the breeze which you can then catch and use for crafting.
Source: Read Full Article