Even though it launched years ago, Among Us has been enjoying an explosion in popularity these past few months thanks to its addictive and social gameplay systems, but also in part thanks to the cosmetics. Yes, just like so many other games of this type, customizing your little suited up character is a major draw for many players, which is why you'll be glad to know you don't have to wait if you want to get your hands on the Halloween cosmetic items early. Whether you're playing on PC or mobile, there's an easy, and free, way to start getting spooky ahead of time.
How To Get Halloween Items In Among Us
October is on its way, but if you just can't wait to get your hands on the new holiday themed hats, you can do one easy trick to unlock them early. All you need to do is trick your device into thinking it's Halloween. Here's how to do it.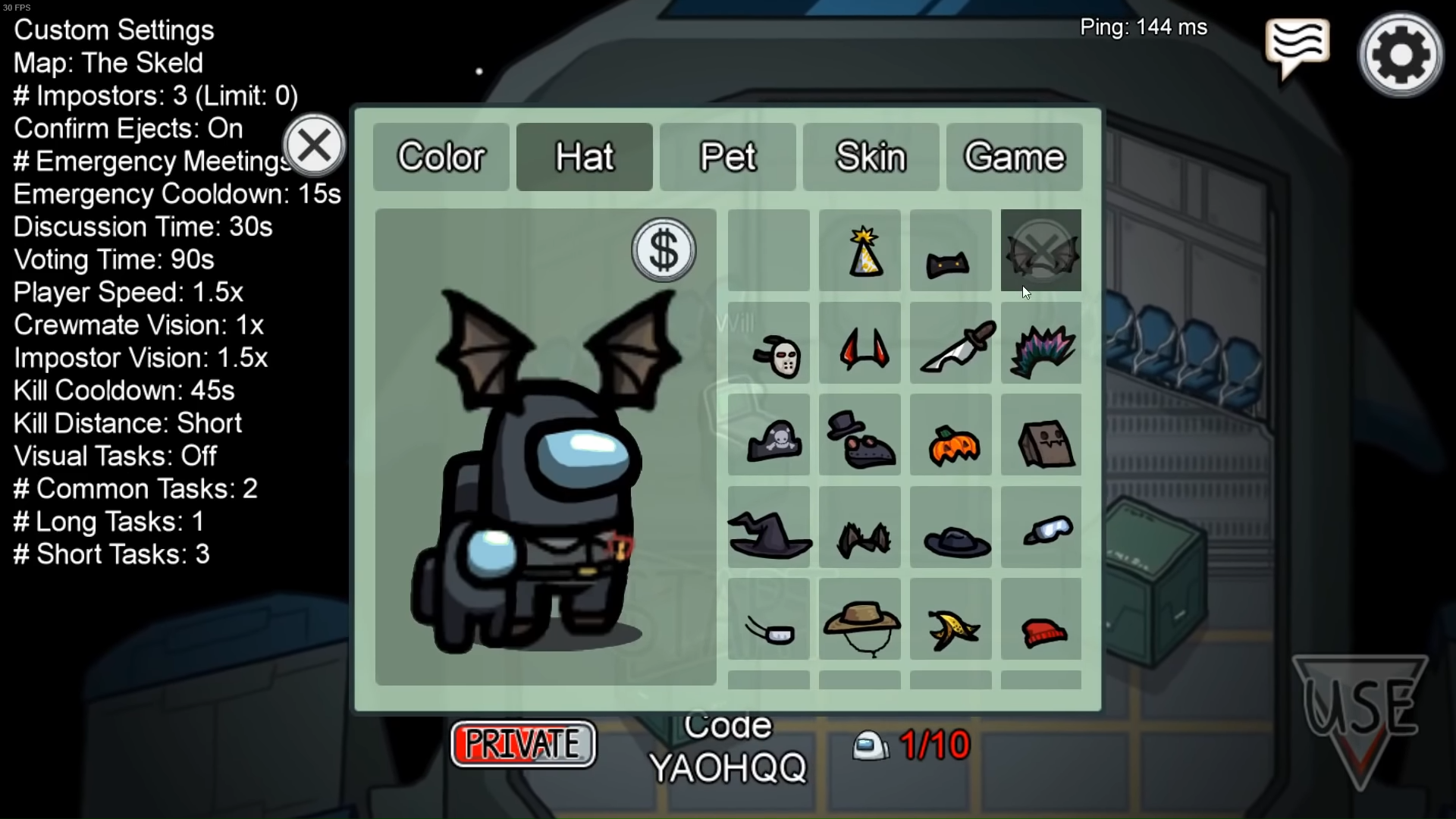 Open the settings menu on either you PC or mobile device that you have Among Us installed on.
Find the Date and Time settings.
Make sure to turn off the automatic clock.
Manually adjust the date to October 30, 2019, and the time to one minute before midnight. You need to make sure to go back a year, not try and set it to a future October date.
Launch Among Us and wait for the final minute to tick by and the date to become October 31.
Create a new game and interact with the laptop.
Select customize and you should now see a list of Halloween themed hats to equip, including a Friday the 13th hockey mask and bat wings.
If the above method didn't work, you might need to either restart your game, or your entire device, to get them to appear. Once you do get it to work, make sure to try on all the themed cosmetics. Once you have, you can put your clock back to automatic and you will still have access to all the hats to wear permanently. You can also use this same trick for Christmas related hats as well.
Hopefully that will be enough to tide you over until the sequel is eventually released.
Source: Read Full Article