Nintendo finally showed off the very last update to Animal Crossing New Horizons. It gives us Brewster plus a whole lot more. Sadly, what is missing from the new Roost, is the ability to work there as you did in New Leaf and earn exclusive furniture items. These were part of the "Cafe Series" and you could only get them by working shifts at The Roost and getting a certain number of orders right.
However, this time things are different. A few furniture items relating to the cafe were already included in the game before The Roost was added. Furniture that has been added appears to be related to how much coffee you can drink. Here's the lineup of what we've discovered so far.
Updated By Helen Ashcroft on November 29, 2021: As we've drunk more coffee than we ever anticipated, we've realized that some previously thought to be missing items are in fact included. We just needed to get more hyped up on caffeine to claim them!
Brewster rewards you for extra visits after the initial opening. You can drink as many cups of coffee as you like but only the first of each day counts towards the reward goals. To reflect this, our list has been updated to include all Brewster's rewards as well as how many cups of coffee you'll need to drink at The Roost in order to claim them.
10


Roost Sablé Cookie Recipe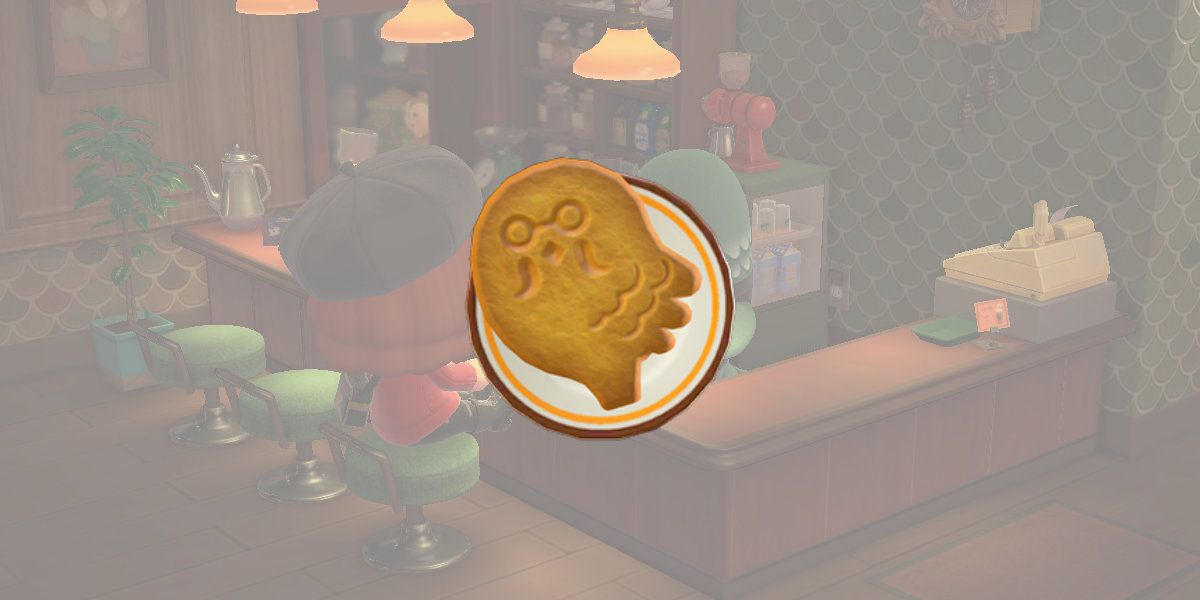 Need To Drink: 5 Cups of Coffee
If you want a cute cookie with your coffee then it won't take long. After just six cups of coffee Brewster will stop you on your way out a
nd hand over this recipe.
The cookie itself is shaped like Brewster and if you've got a kitchen set up on your island then you can bake it. You'll need one flour and two sugar in order to create these adorable treats. You can eat them to give yourself five stamina, or display them in your home.
9


Coffee Beans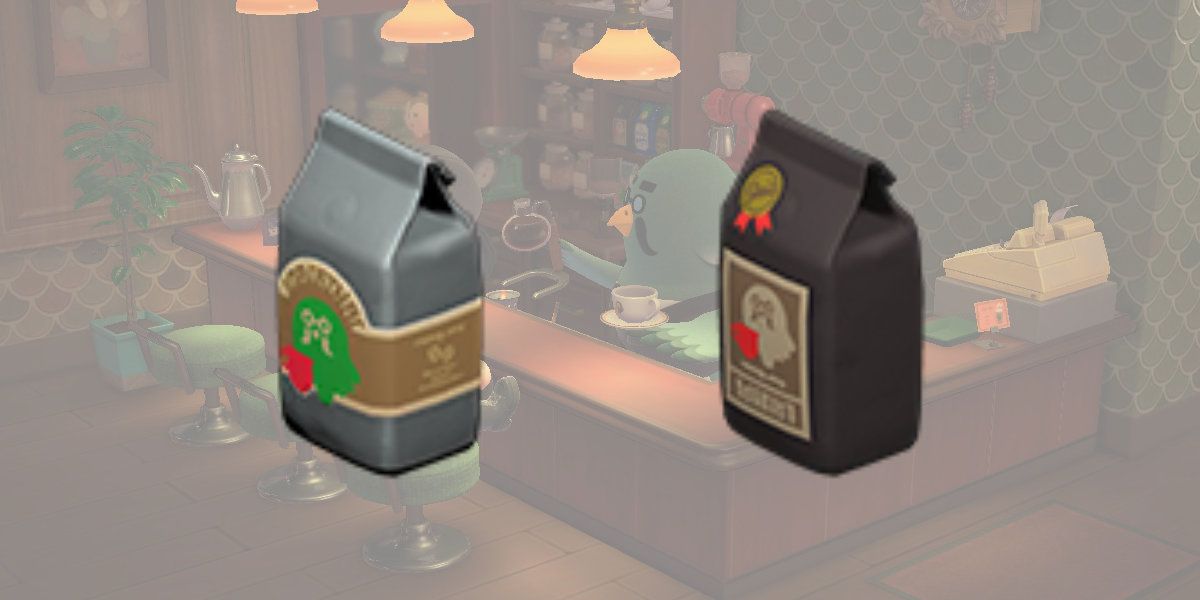 Need To Drink: 10 Cups of Coffee
Now, this particular item used to bring you in some extra bells if you stocked up on them for doing a good job at The Roost. This time around you can buy ten cups of coffee and Brewster will give you these as a thank you. They are purely decorative and rather than selling them, you can purchase extra coffee beans for 1,000 Bells each from the Nook Shopping app.
There are five different types of coffee beans. You'll be given the Original Blend, which has light grey packaging, but they can be customized at Reese and Cyrus' Caravan on Harv's Island. Choose from Decaf (black), Blue Mountain (blue), Kilimanjaro (green), or Mocha (red).
8


Brewster Coffee Cup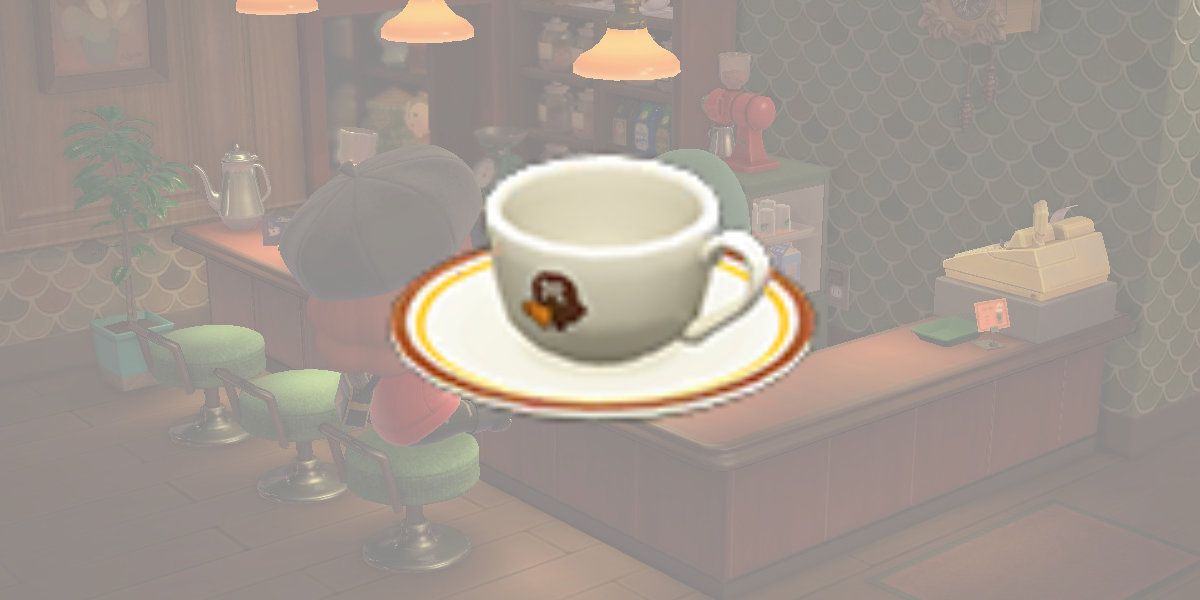 Need To Drink: 15 Cups of Coffee
Prior to Brewster's arrival, you could purchase a variety of coffee cups through Nook Shopping in the ABD, find them as a random item for sale in Nooks Cranny, or shake them down from trees. Now there is a unique variant.
After 15 extra visits to the Roost, Brewster will give you your very own Brewster cup and saucer. If you want to drink from this adorable cup at home then now you can.
7


Coffee Plant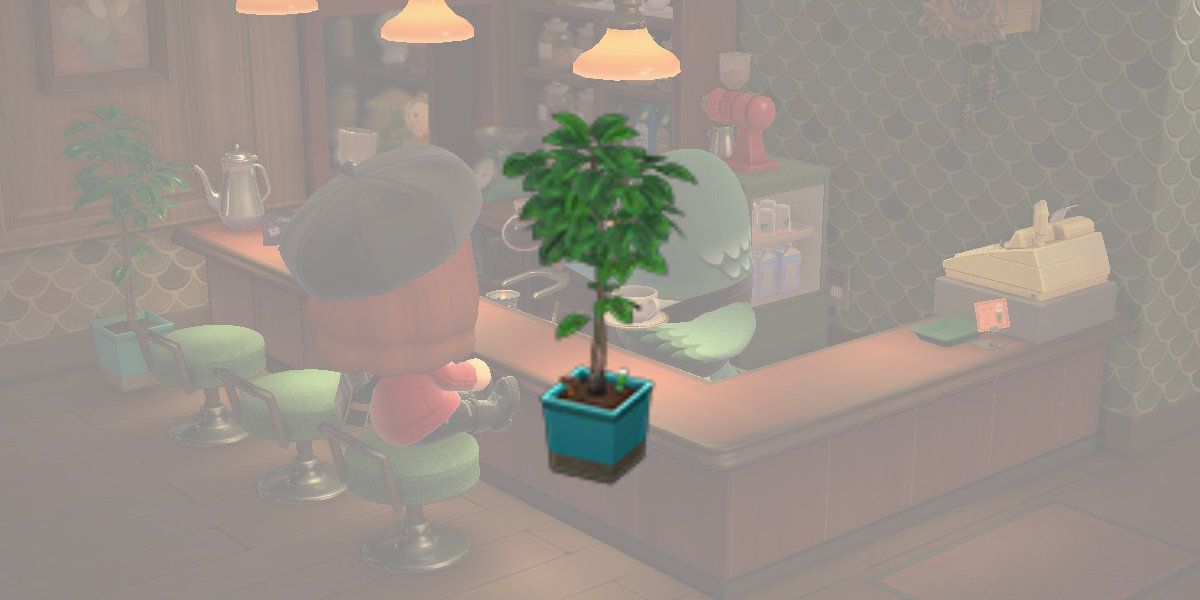 Need To Drink: 20 Cups of Coffee
This furniture item will be unlocked after you sit down and enjoy Brewster's coffee 20 times. It cannot be customized but you are able to buy another for 1,600 bells once it's unlocked.
It fits the living room and café themes and can be used in your home to impress the Happy Home Academy. Sadly though you can't get actual coffee from it.
6


Siphon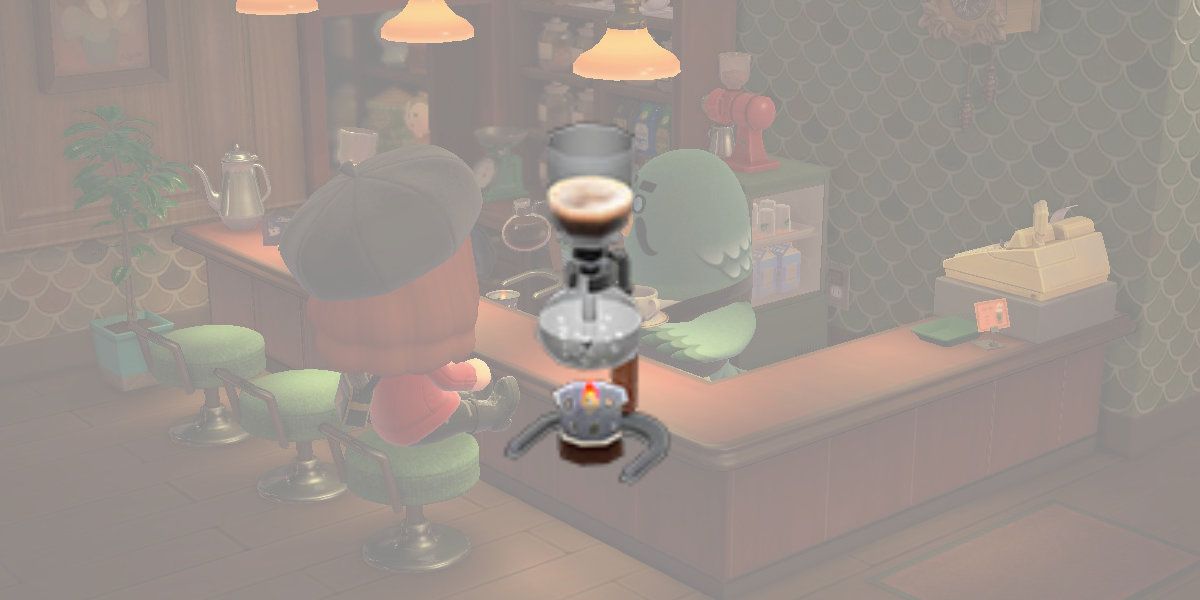 Need To Drink: 30 Cups of Coffee
The siphon item is one of the oddest-looking furniture items in the collection. If you aren't into coffee you may not even know that it filters impurities out of coffee.
You can obtain this by visiting the Roost for a coffee for an entire month, well 30 days. The piece is purely decorative with no variations and falls under the café theme.
5


Pro Coffee Grinder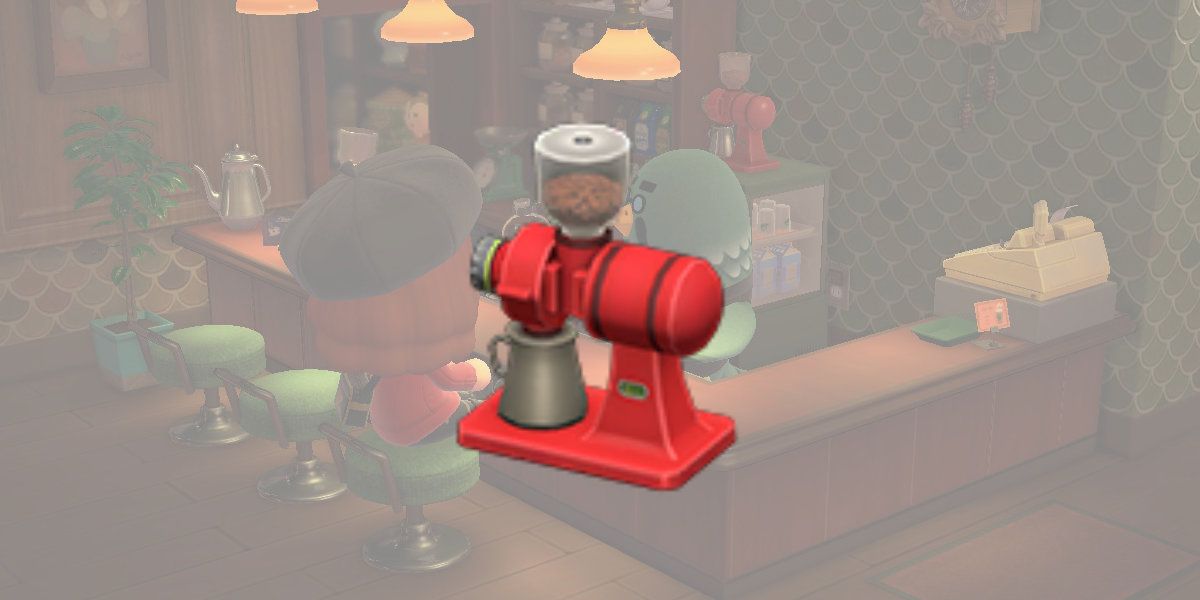 Need To Drink: 40 Cups of Coffee
A true coffee connoisseur grinds their beans fresh before brewing them and that is just what Brewster does at The Roost. The classic style of grinder is an easily purchasable item available from Nook's Cranny or the Nook Store and has a couple of different variations.
Brewster's modern version, the Pro Coffee Grinder, is available as a reward for drinking a huge 40 cups of coffee. It has no customization options and costs 3,200 bells in the Nook Catalogue.
4


Brewstoid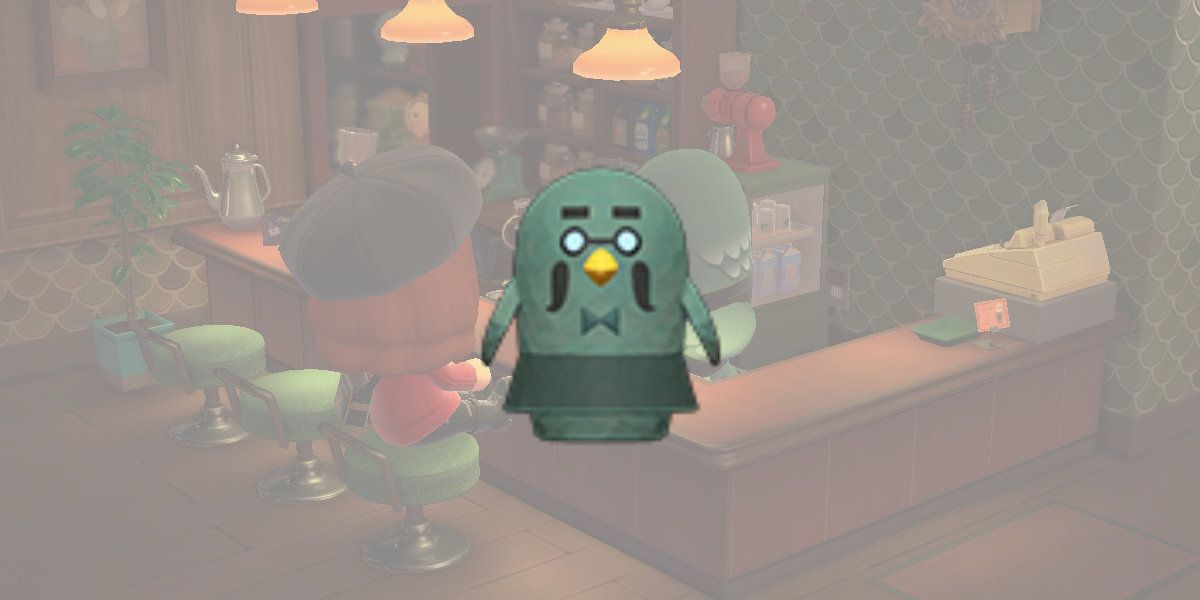 Need To Drink: 50 Cups of Coffee
The Brewstoid is Brewster's most precious reward, given only to those who enjoy a coffee with him on 50 different days. You cannot purchase this item, nor can you customize it. The Brewstoid is one of a kind.
This decorative item is currently the highest value reward and is bestowed on you along with Brewster's friendship. However, there are some other items in the game that complement these rewards.
3


Cream And Sugar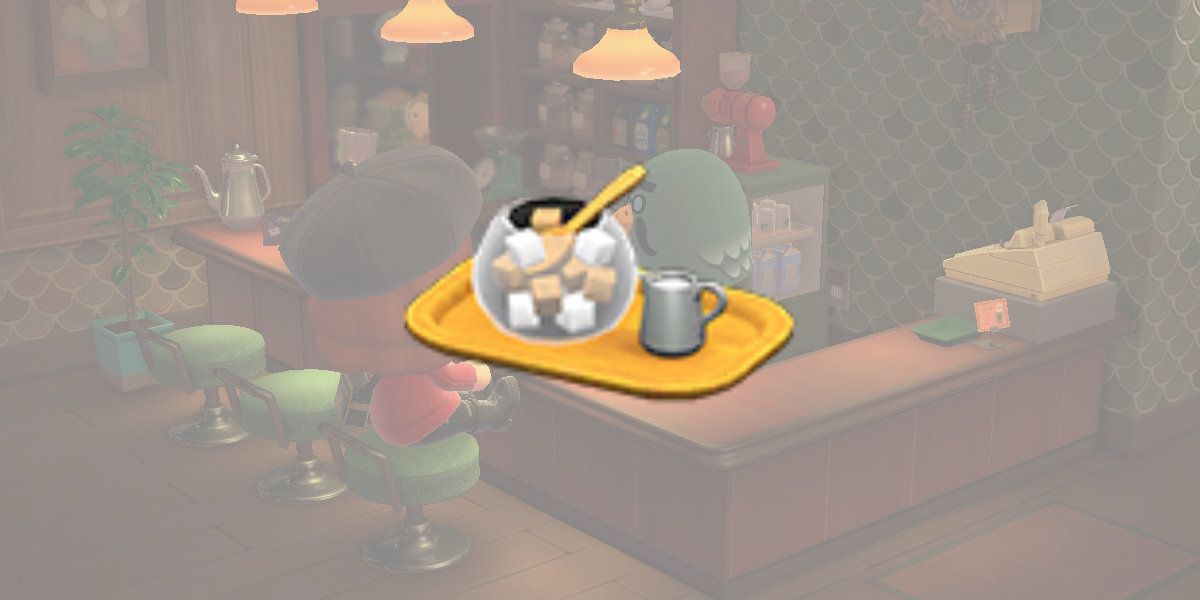 Another classic staple of any cafe is of course your cream and sugar. Luckily this too was already included in New Horizons at launch and is also available in a few different variations. Its look in the newest Animal Crossing title also looks much more realistic and streamlined.
Once again these are frequently offered for sale by Timmy and Tommy, as well as in the Nook Shopping catalog. Keep an eye out each day to grab all the designs.
2


Espresso Makers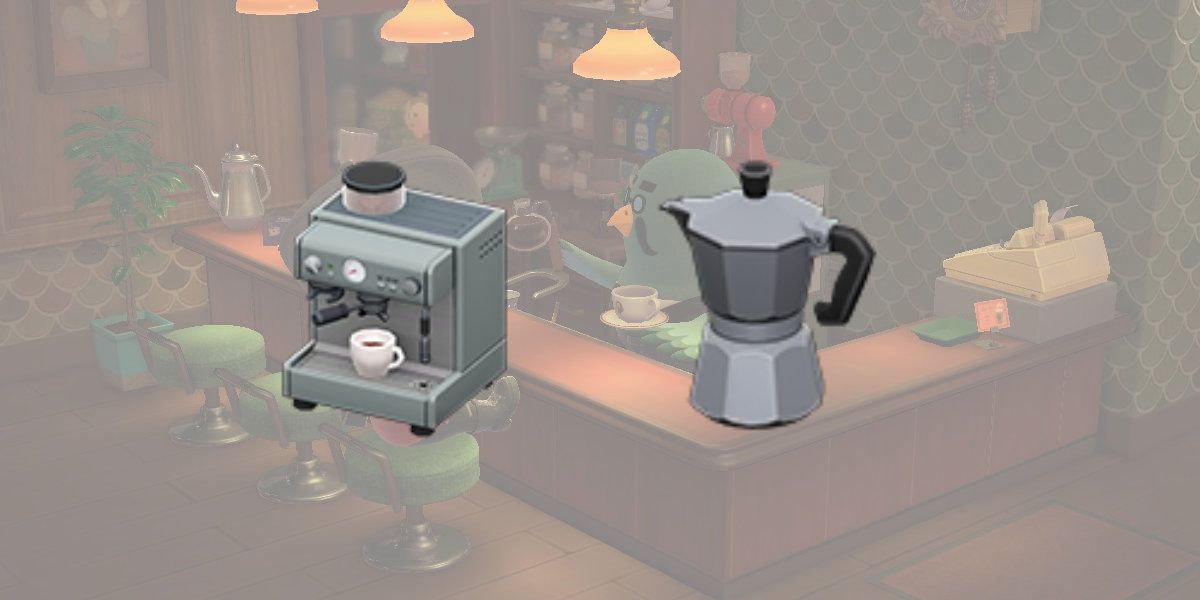 A key item that any barista needs is their trusty Espresso Maker and New Horizons gave it a sleek update this time around. It looks like something you would find in any local coffee shop or even at home with a design similar to many popular machines.
It reflects the modern world's love for coffee, especially at home-crafted drinks, and fits in well both in your home and in a cafe making it a versatile option. It even has different color swatches and is available for sale in Nook's Cranny and the Nook Store.
You can also get a stovetop variant for those who prefer a more old-fashioned look. Back when New Leaf came out, it was the only option available. Now it's an added extra. Once again this is for sale in the various shops.
1


Café Uniform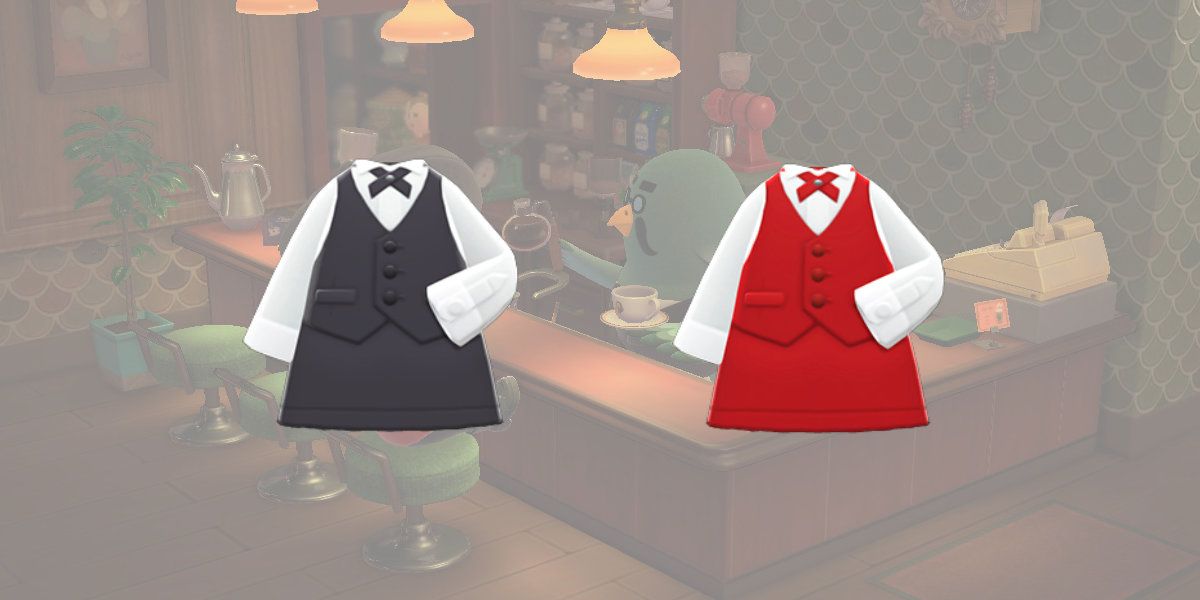 One of the most stylish and cool items you got to wear while working at The Roost was the cafe uniform. While working is no longer possible, the uniform prevails. New Horizons completely streamlined the look, adding more color variety. They also took the time to make it look much more sleek and stylish
Now you just head over to the Able Sisters store and you can purchase one in your preferred color and wear it whenever you like. Choose from black, green, red and brown to complete your café vibe.
Source: Read Full Article