Writing over the weekend, the site told readers:
"In the recent post, we confirmed that we were 'holding back further information until we receive confirmation from our source.'"
"According to our source, alongside many other insiders within our team, the "next Nintendo Direct will be taking place on April 11th, 2019.""
That's this Thursday for anyone without a calendar to circle right next to them.
Thought GamingINTEL haven't been able to provide any details on what the upcoming Nintendo Direct could contain we do have a fairly good idea as to some of the big announcements we could see.
For one thing, we've known for some time that Persona 5's Joker is coming to Super Smash Bros. Ultimate as a DLC fighter.
Add this to the fact the US retailer Best Buy seemingly leaked a render of Joker as he appears in Super Smash Bros Ultimate by uploading it to the backend of its website recently, and you get the impression that will be the biggest reveal.

However, Best Buy also appeared to point towards Persona 5, Metroid Prime Trilogy and The Legend of Zelda: A Link to the Past will all be released on the Nintendo Switch at some point in the near future.

To add fuel to the fire, a website for Persona 5 S has gone live recently, promising more information on 25th April, 2019. A coincidence? We think not.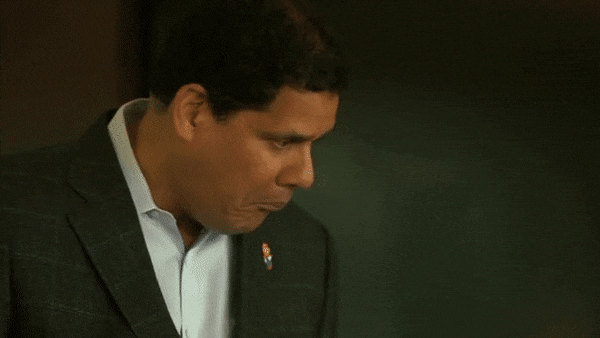 Putting games to one side for a second, there's another great reason to have a Nintendo Direct this week and that would be to say farewell, to Reggie Fils-Aime, outgoing CEO of Nintendo America.
Fils-Aime's last day is April 15 before the aptly named executive, Doug Bowser, takes his place in charge.
"Nintendo owns a part of my heart forever," Fils-Aime told fans when announcing he was stepping down.
"It's a part that is filled with gratitude — for the incredibly talented people I've worked with, for the opportunity to represent such a wonderful brand, and most of all, to feel like a member of the world's most positive and enduring gamer community.
"As I look forward to departing in both good health and good humour, this is not 'game over' for me, but instead 'leveling up' to more time with my wife, family, and friends."
We wouldn't rule out Nintendo using the Direct to honour and bid farewell to their very own industry icon, no doubt with a collection of his best Meme worthy clips.

Source: Read Full Article