The long wait for a new Mario Kart game may finally come to an end at some point in the next 12 months according to an insider.
Almost immediately after a new game is released, fans of that franchise are asking what's next. While that might get a little frustrating for developers, Nintendo fans might have a point when it comes to Mario Kart. It has now been four years since the release of Mario Kart 8 Deluxe, which is arguably just an expansion on Mario Kart 8 rather than an entirely new game.
Nintendo insider Zippo (via GamingBolt) has given Mario Kart fans waiting for that coveted new title fresh hope. According to Zippo, a new Mario Kart game Nintendo devs have been working on for three years will be here by early 2022 at the latest, and possibly even in time for the 2021 holiday season.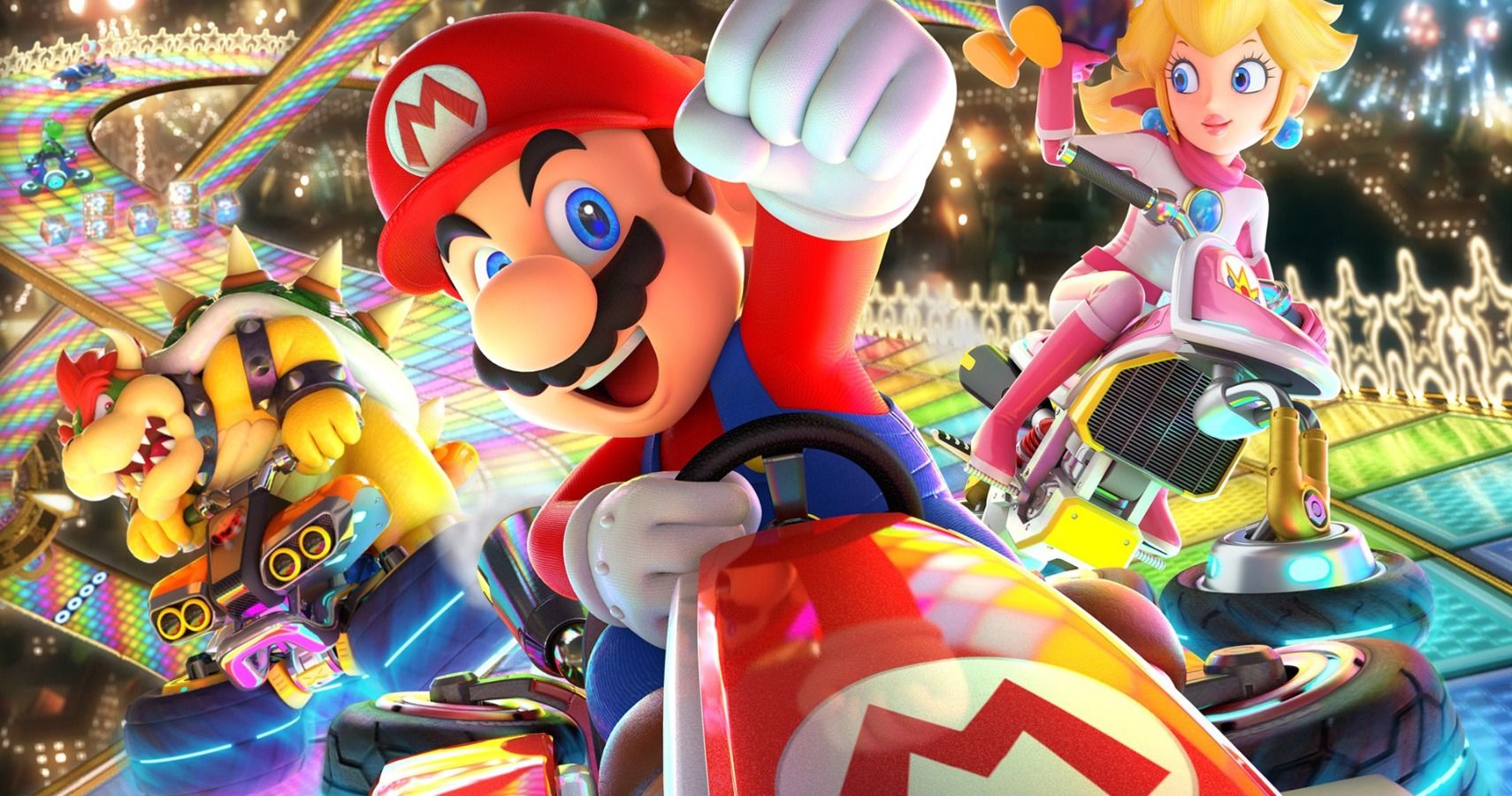 While Zippo has nothing concrete to offer in terms of details, they clarify that this is nothing like mobile game Mario Kart Tour. Nor is it linked to the RC-based Switch game Home Circuit or the Mario Kart AR ride in Super Nintendo World, which is once again closed thanks to the pandemic. It will very much be the next installment in the main series of Mario Kart games, whether that be a further expansion on Deluxe or a completely new game.
Nintendo may have spoiled Mario Kart lovers somewhat by lessening the gaps between big releases over the last few generations. From Mario Kart Wii all the way up until Deluxe, the wait between each new Mario Kart title has been three years. Prior to that, gaps between main series Mario Kart game on home consoles were far longer, something newer players of the series simply aren't used to, and aren't all that happy with.
There's also good reason why Nintendo would be in no rush to release a new Mario Kart game. Mario Kart 8 Deluxe is the best-selling game on Switch and remains in the top ten best-sellers across all platforms every single week. It recently became the most successful racing game in US history. However, Deluxe's consistent popularity serves as proof that the release of an all-new Mario Kart title will almost definitely be even bigger business whenever it eventually arrives.
Source: Read Full Article