It's not hard to see why the PlayStation 5 is a beloved console. It has an impressive lineup of exclusives, free games for online members, and a host of unique features to enjoy! Whether you're a longtime PlayStation fan or you've only recently decided to splash out and treat yourself or a family member, there are lots of additional items you might wish to purchase.
Some extra items can improve your gaming experience, while others are convenient solutions to specific needs. There are plenty of accessories that can take your experience to the next level. Here are our top recommendations for accessories to pair up with your favourite console.
Updated by Gabrielle Huston on August 20, 2022: With the release of the PlayStation 5, there are tons of new accessories to enjoy! We've found the very best ones for you and collected them here.
9

ZENACCE PlayStation 5 Protective Carrying Case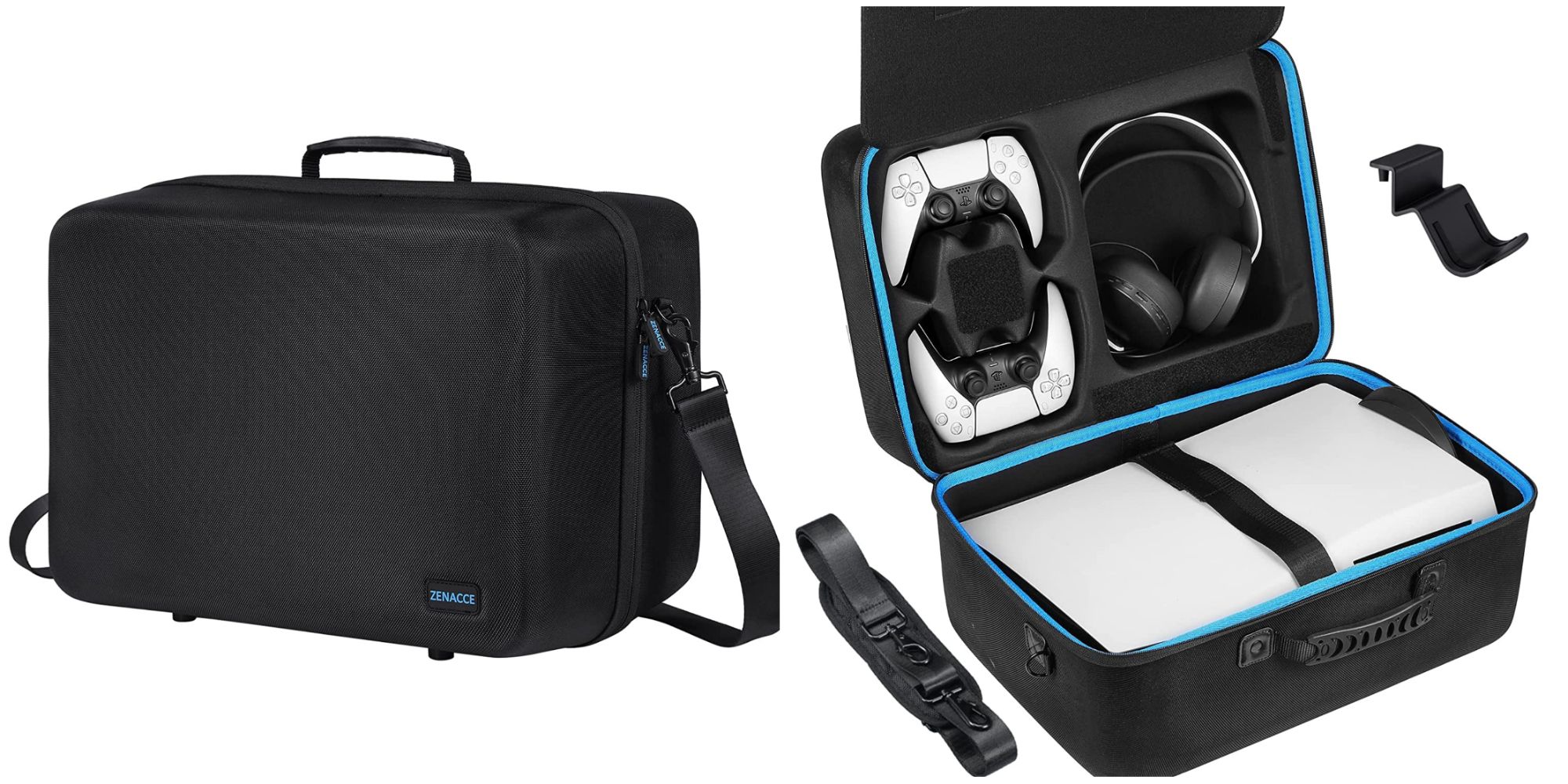 If you're going to a lot of LAN parties, traveling a lot, or you like lugging your PS5 to a friend's house so they can enjoy it as much as you do, you might want to consider picking up a carry case. The one featured above from ZENACCE is sleek and compact while also being very affordable.
The dimensions of the case are 17.6 x 12.83 x 10.79 inches, ensuring it has plenty of space to fit two DualSense controllers, power and HDMI cables, a headset, and games – basically, anything you'd need toenjoy your PlayStation 5 anywhere! One of the great things about this case is that it fits the console with the original base still attached, so you don't have to detach it every time you want to travel.
The hard shell exterior of the case combined with custom interior compartments ensures your precious cargo remains safe in those unpredictable moments, and it also features a reinforced handle and durable feet, so you can place the case down as needed when you're on the move.
Get it on Amazon here!
8

Wireless Keyboard Chatpad For PS5 Controllers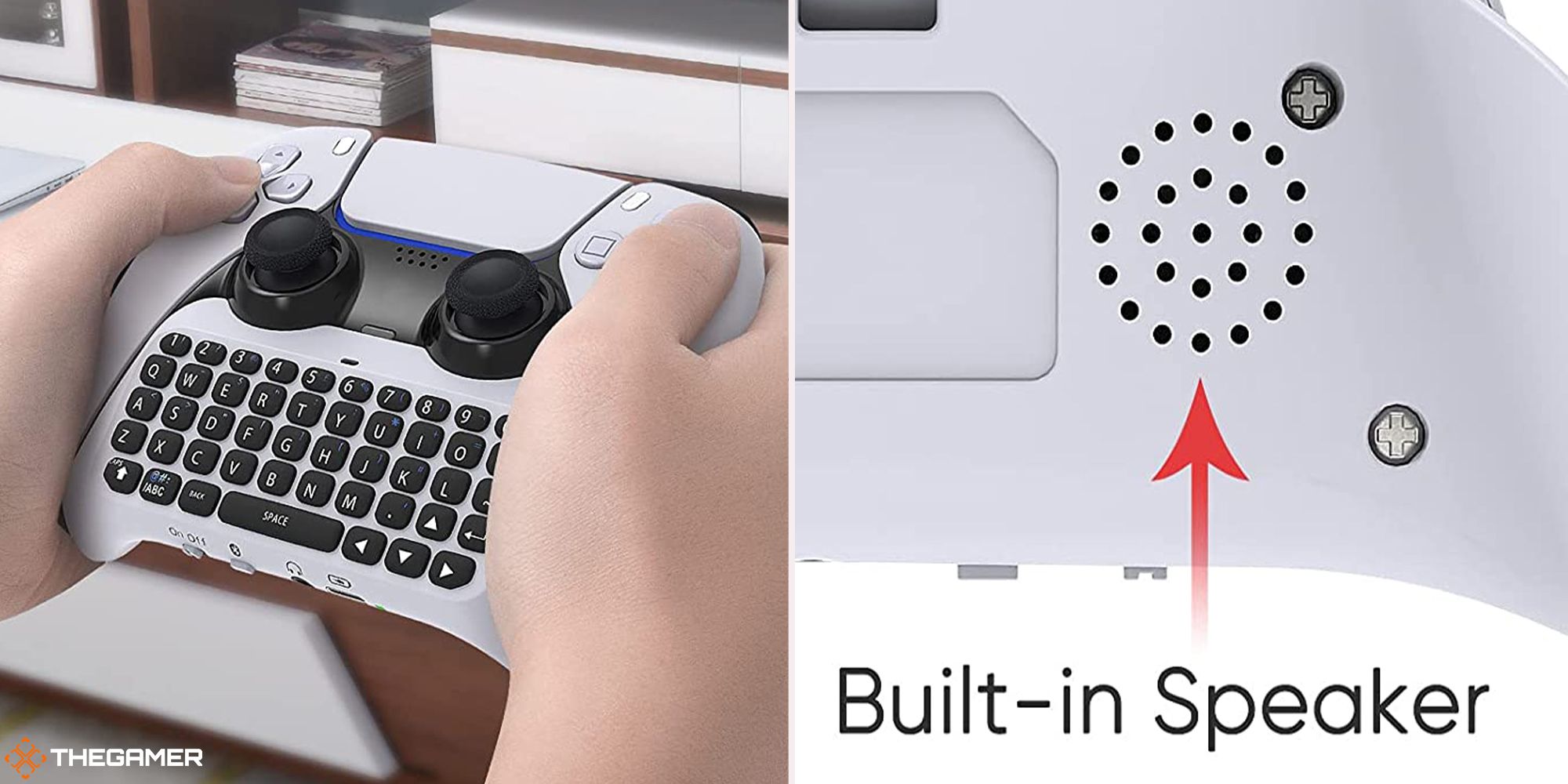 The last thing you want when you're busy playing a game is to have to type messages by moving a joystick around on a virtual keyboard. Let's face it, it's slow. Even just redeeming PlayStation codes this way is painful. Fortunately, that's where wireless keyboards come in. But not just any wireless keyboards, but nifty chat pad versions that nestle right into the base of your controller, so you have the keys at your fingertips.
This chat pad is specifically designed for DualSense controllers and can be attached to the base of your controller, fitting in perfectly with its ergonomic design to ensure it's a comfortable addition. It uses Bluetooth connection and features a full QWERTY keyboard and voice chat pad, as well as a built-in audio speaker and a 3.5mm external audio output jack so you can easily plug your headset in if you wish.
Get it on Amazon here!
7

Seagate 2TB External Hard Drive Portable HDD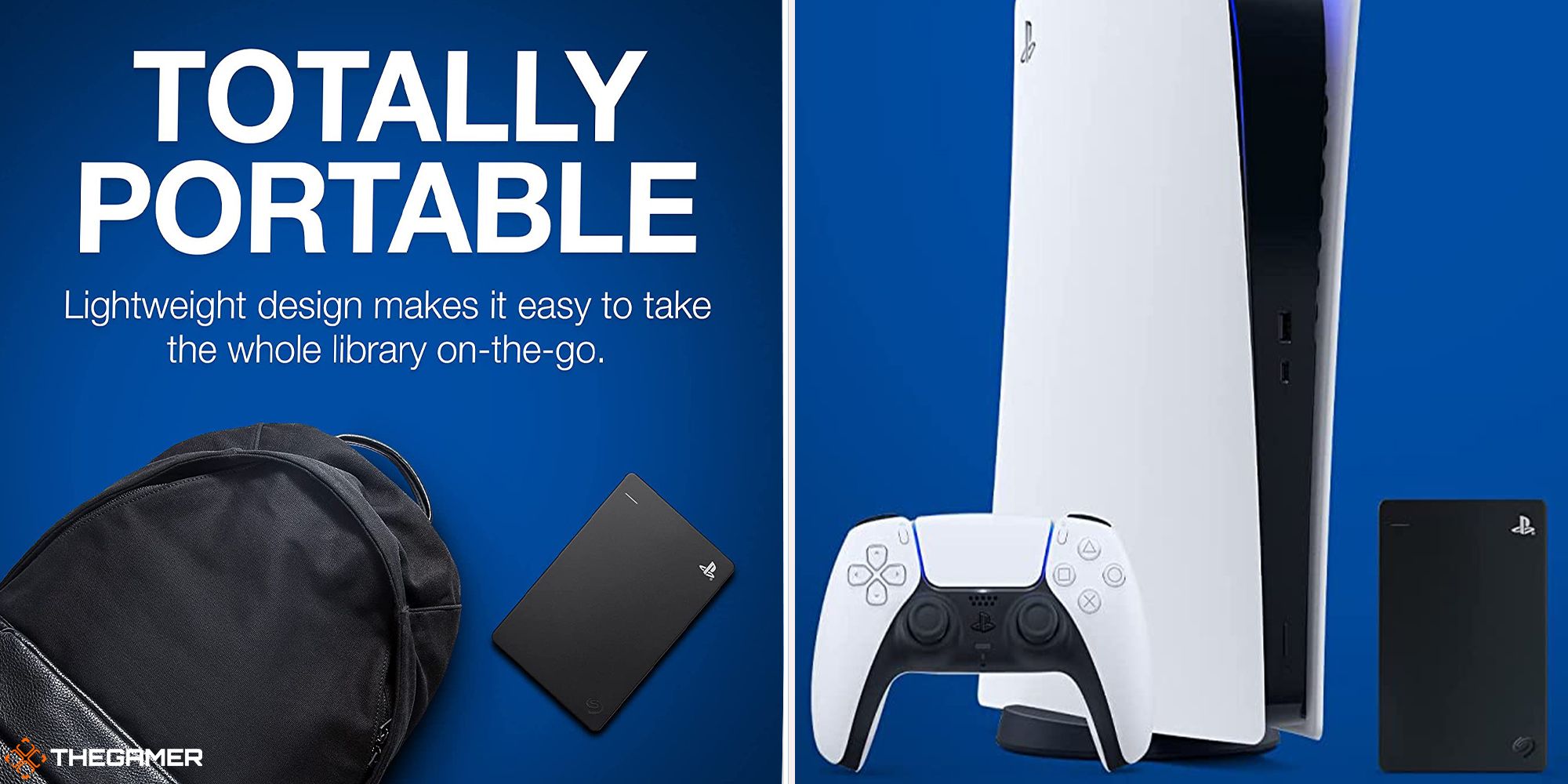 While the software and hardware in gaming consoles are constantly improving, the amount of storage space has been dissatisfying for many players. Most games need to be downloaded onto your console in some fashion, so more storage space means more games without having to delete and redownload them.
Console
Comes with…
PlayStation 5 Disc Edition
825GB SSD
PlayStation 5 Digital Edition
PlayStation 4
500GB HDD
1TB HDD
PlayStation 4 Pro
1TB HDD
If you need to improve the storage capacity of your PlayStation 4 or 5, we recommend the Seagate 2TB HDD. It balances affordability with significant storage and comes with a three-year warranty. If you're willing to spend a little extra cash, you can also get a 4TB version. It also features a super simple setup – just plug in, and you're ready to go.
Get it on Amazon here!
6

PlayStation 5 HD Camera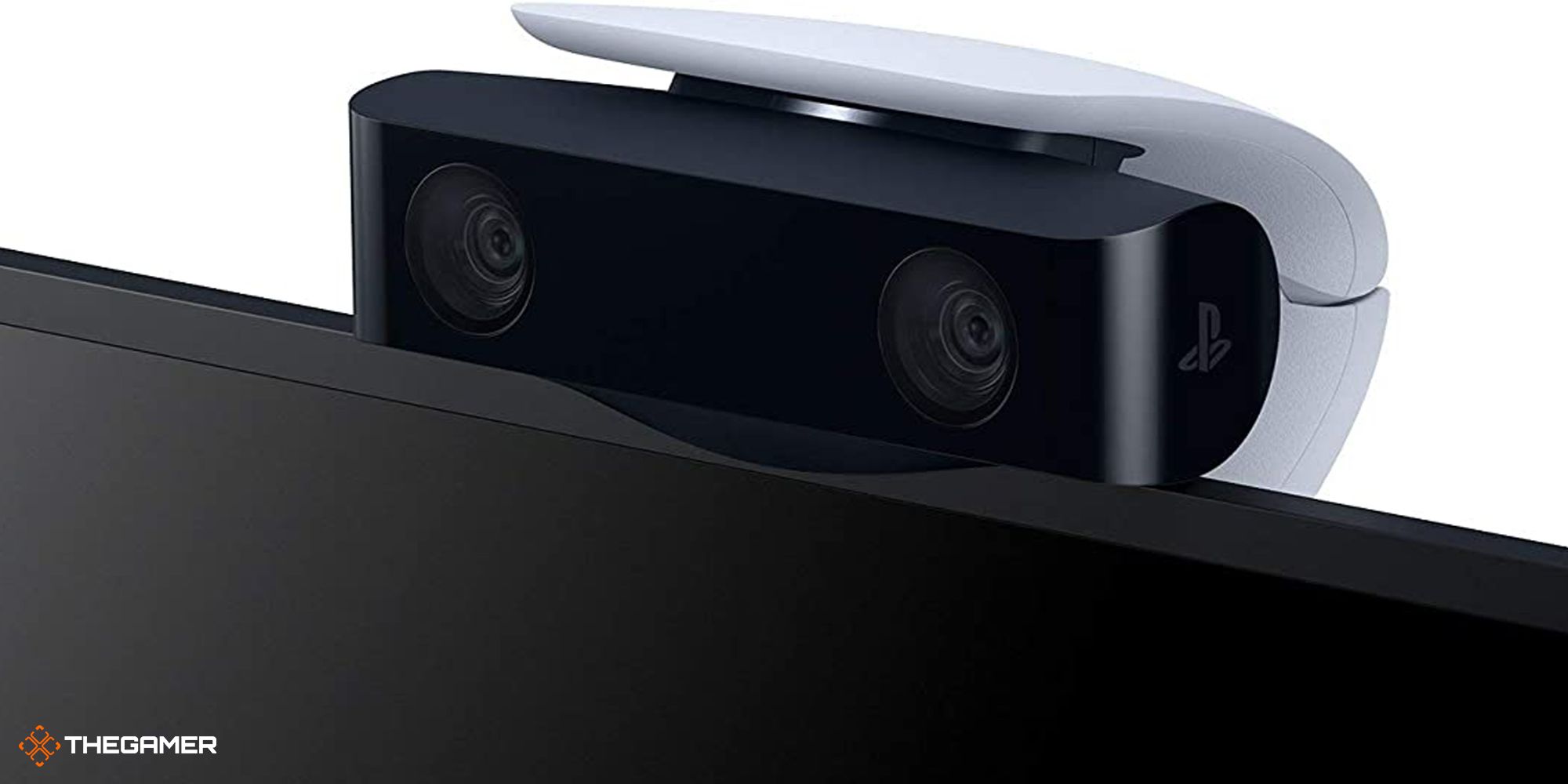 Whether you buy the Digital or Disc Edition of the PlayStation 5, it doesn't come with the HD camera. So, if you want one, you'll need to buy it separately.
The camera captures in 1080p and has a built-in stand to attach to almost any television or monitor. Why would you want one, you ask? Well, it comes in handy for all the following:
PlayStation VR
Streaming your video games
People who want footage of themselves reacting as they do epic things in-game
Broadcasting your face and/or voice while playing online
The camera also features background removal tools, so if you're live-streaming your favourite games, you don't have to worry about your messy room in the background.
Get it on Amazon here!
5

PlayVital PlayStation 5 Full Set Decals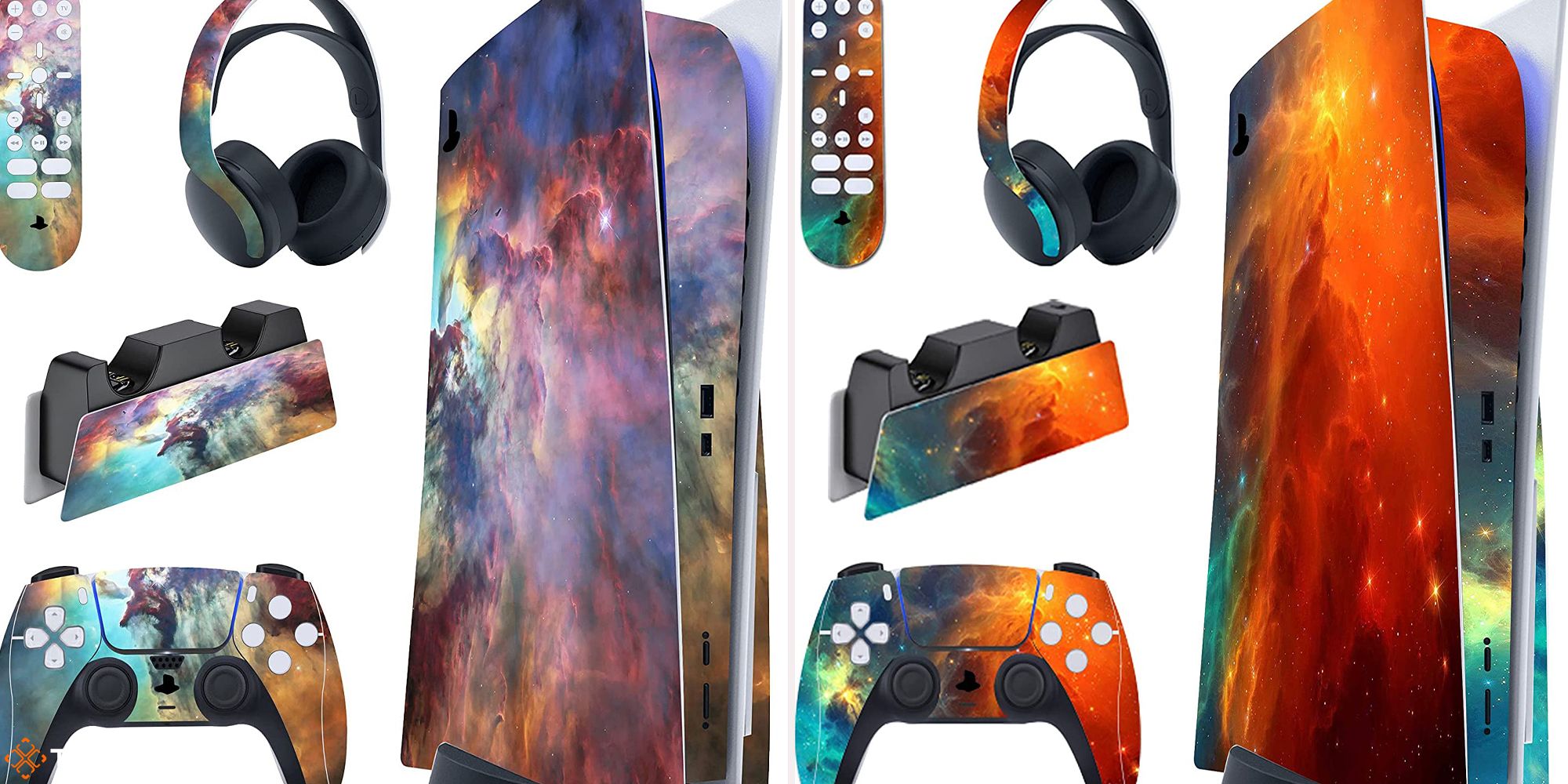 PlayStations are pretty sleek as-is, but there are lots of reasons you might want to decorate with vinyl stickers. These high-quality decals are a great way to protect your consoles from scratches or dust, or sometimes they can help the console blend into rooms that don't have a gaming aesthetic. Other times, they just add a pop of personality!
With the James Webb telescope all over the news this summer, we're just obsessed with these space-themed vinyl wrap sets from PlayVital. There are ten different styles to choose from, so you're bound to find something you like. The set will cover your console, charging dock, two controllers, a headset, and the media remote.
PlayVital promises these stickers that are specifically designed for the PlayStation 5 and can be applied and removed with ease without leaving any residue behind.
Get it on Amazon here!
4

2.4 GHz SteelSeries Arctis 7P Wireless Wireless Gaming Headset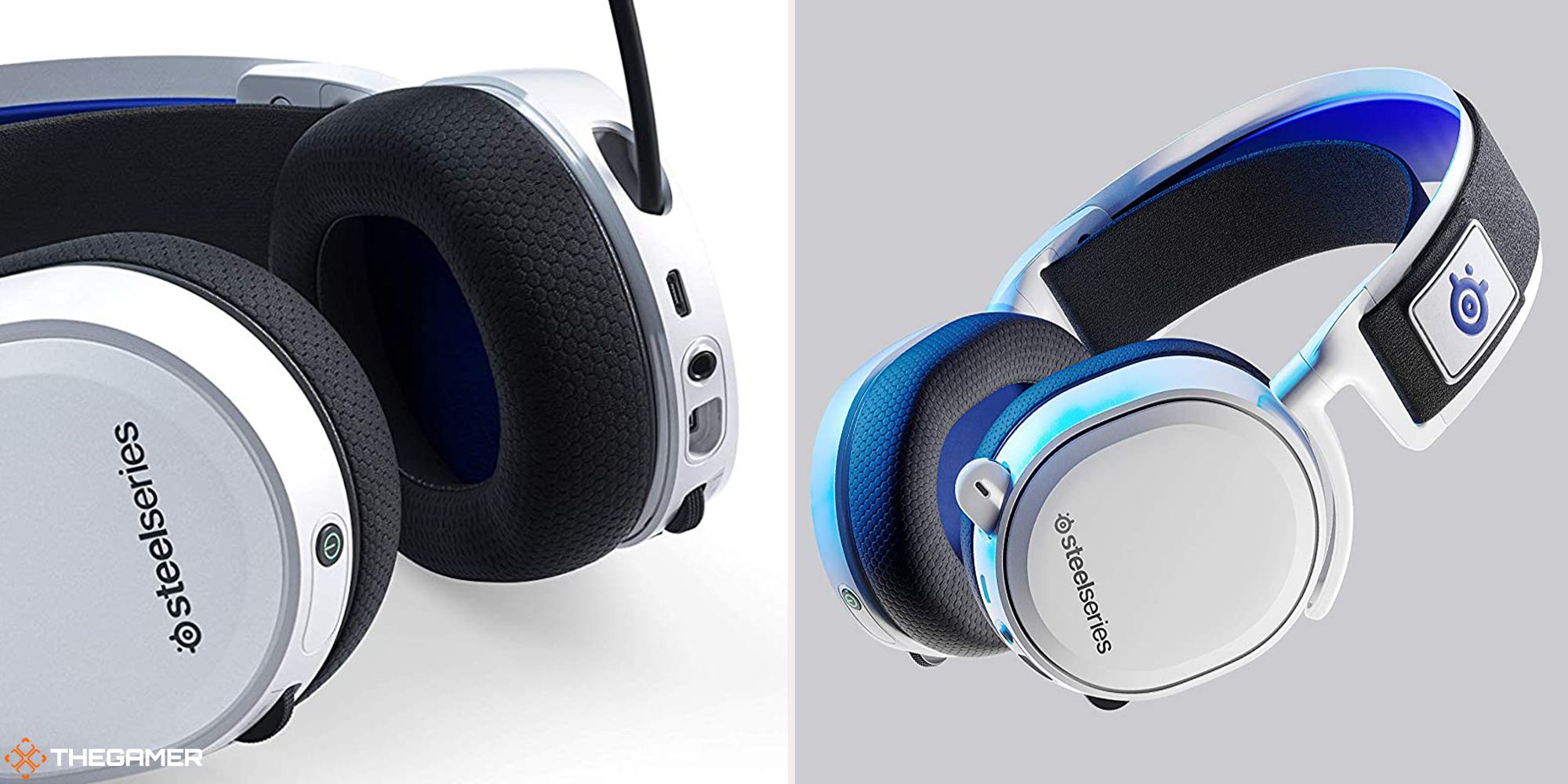 When gaming online, a decent headset is an essential tool. You'll probably wind up wearing it for long stretches of time, so you need something comfortable, durable, and, ideally, wireless to make it even easier to react when you're on a winning streak without worrying about getting tangled up in cables while performing your victory dance.
We recommend the SteelSeries Arctis 7P Wireless gaming headset that's specifically designed to work with the PlayStation 5 (but is also compatible with PS4, PC, Android, and Nintendo Switch).
It features a lightweight but durable design with a ski-google band for an adjustable fit. It has a ClearCast noise cancelling bidirectional microphone, so your squadmates will hear you loud and clear, and with its 24-hour battery life, it'll keep you covered in even the longest gaming session.
The mic mute and volume adjustment buttons are at your fingertips, as well as additional ports to share audio or allow you to go wired if you want to.
Get it on Amazon here!
3

KontrolFreek Precision Rings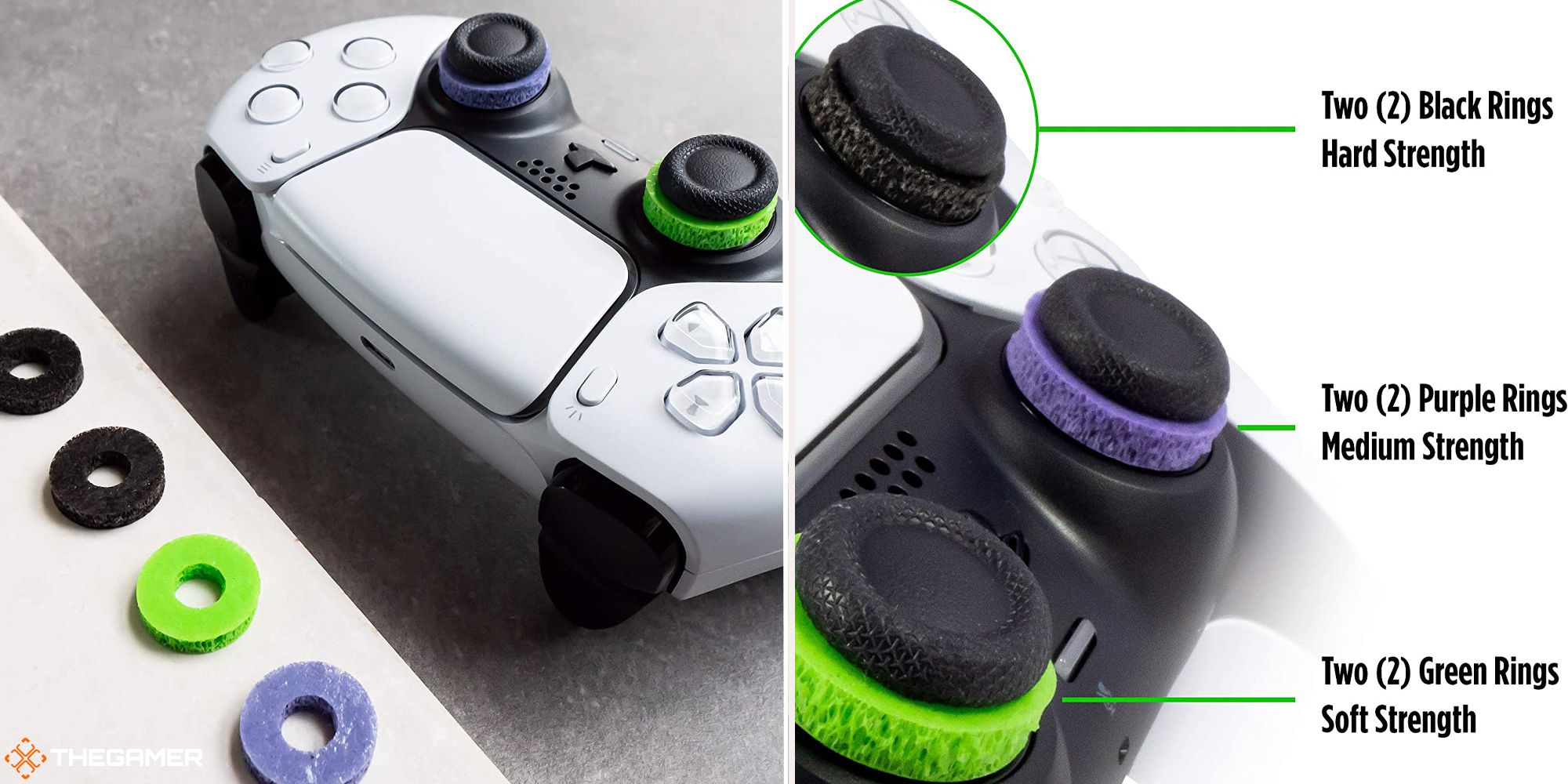 Suppose you're playing anything that requires precise movements (FPS games like Halo and Call of Duty come to mind). In that case, you might be able to significantly increase your skill level by using some precision rings, like the ones shown above from KontrolFreek. These little additions are there to improve both aim and control, helping you to avoid over-shooting at your targets and snap to targets faster.
They come in three different strengths (easily identified by the three colors) to suit any gamer's preferences. The material is also designed to last the test of time, as it wicks away moisture and quickly returns to its original shape.
Get it on Amazon here!
2

NexiGo Horizontal Stand Modular System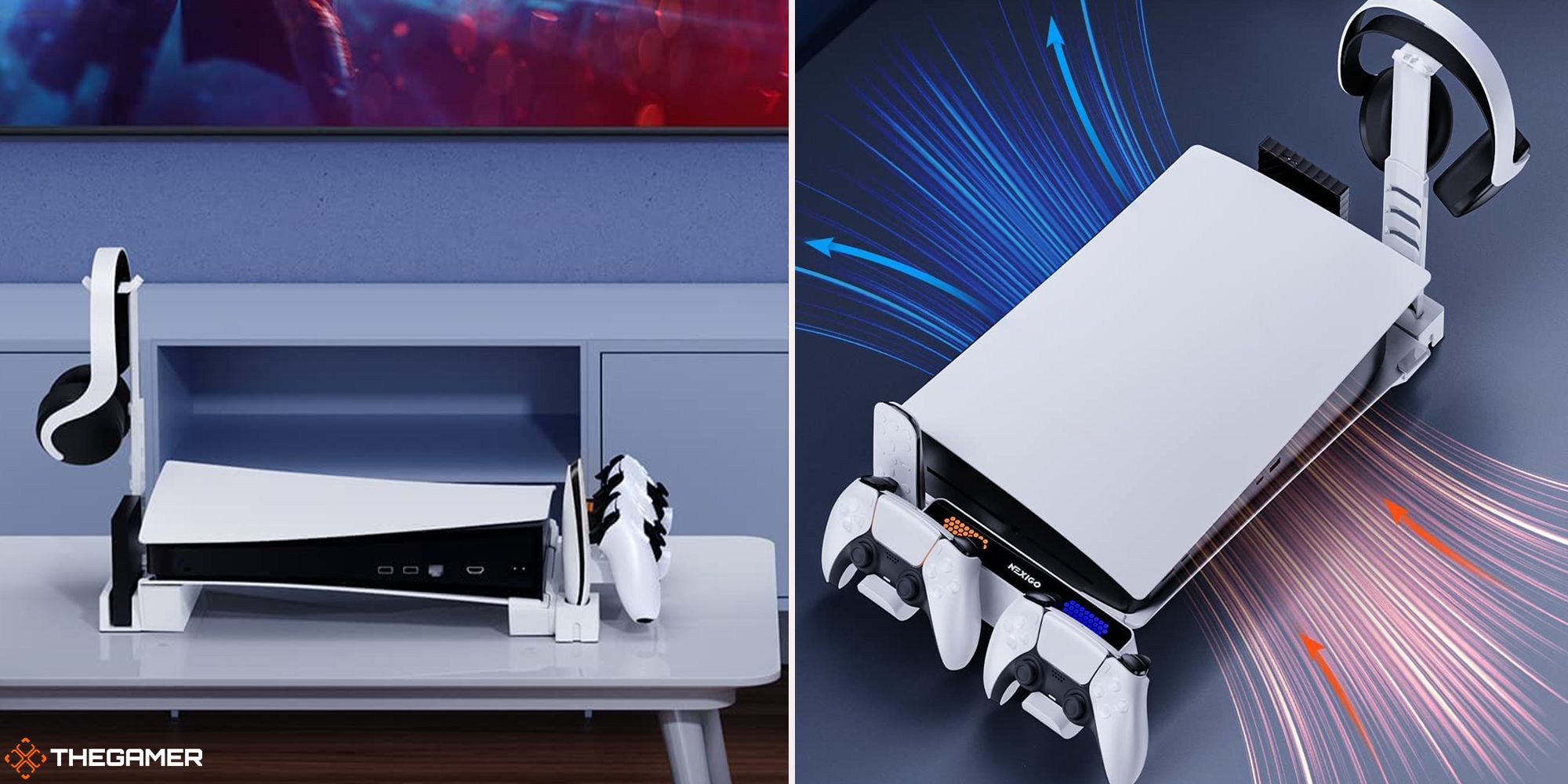 A stand for your PlayStation is an excellent addition to any gaming space, and this one from NexiGo is a great option
Compatible with both digital and disc versions of the PlayStation 5, this stand allows you to keep your console horizontal while ensuring the bottom isn't getting all scratched up. Definitely a nice option for those who don't have a shelf space tall enough to have their PS5 stand upright.
The stand comes with a fast charging controller and headphone dock easily located next to the console, too. To top it all off, it's modular so that you can customize the size and location of the various pieces to your heart's content. It's made with high-quality, lightweight, but durable ABS material with silicone pads on the bottom to ensure it is slip-resistant.
Get it on Amazon here!
1

PlayStation VR Headset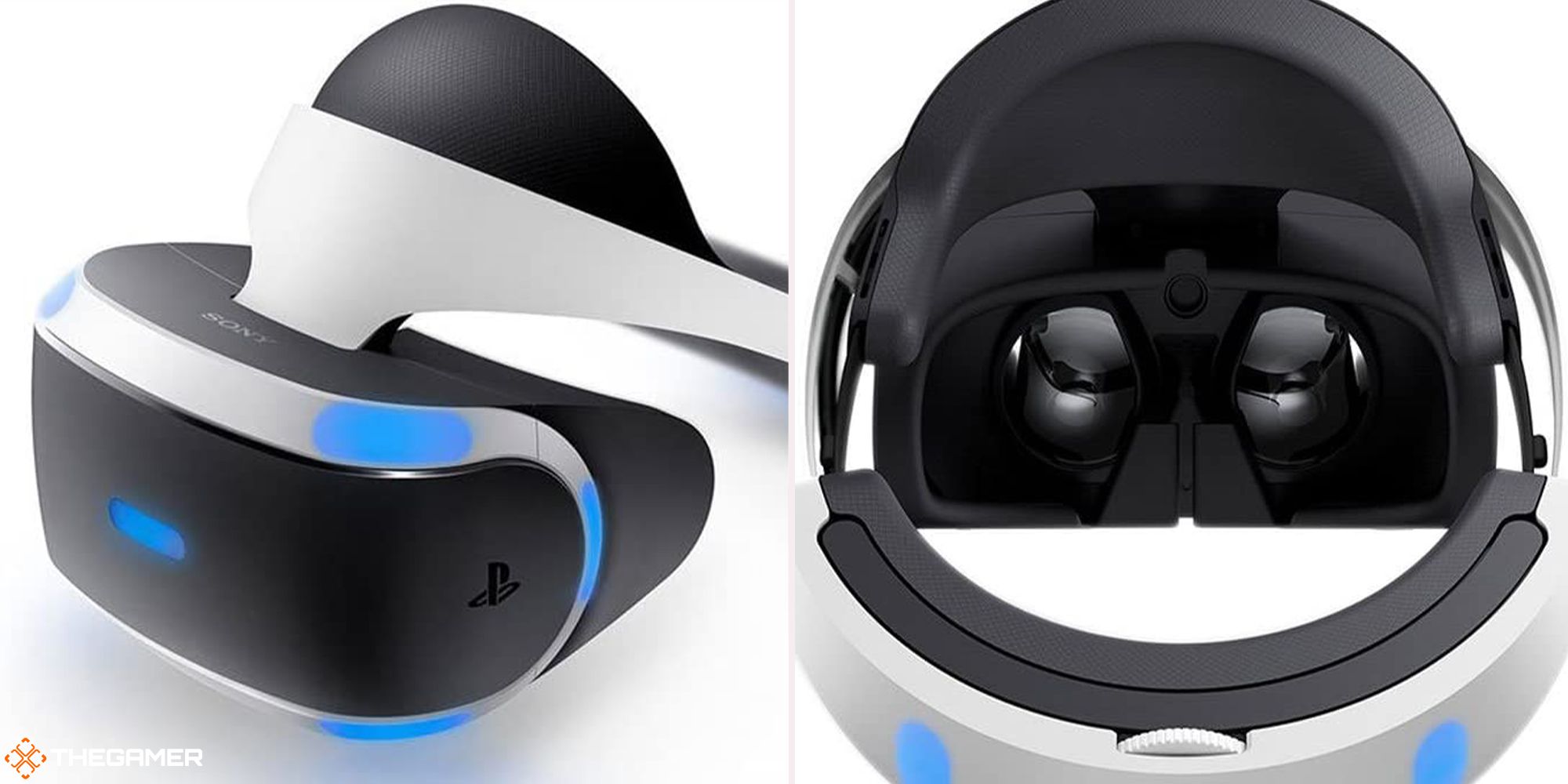 If you have a PlayStation 4 or 5 and a PlayStation camera, you can enjoy virtual reality (VR) technology with just one other piece of equipment: the PlayStation VR headset! You'll pay a pretty penny for it, but it's cheaper than most other VR options out there.
This headset gives you the full VR experience with a simple setup, three-dimensional sound, and an OLED display. There's something to be said for waiting for the next generation of PlayStation headsets to come out, but we're not sure that we'd be able to wait that long to enjoy it! PSVR offers 360-degree vision and smooth 120fps visuals, so you can truly immerse yourself in the game.
It also features 3D audio technology so you'll hear sounds coming from all around you, as well as a built-in mic to allow you to keep chatting with friends as you play. You can use PSVR with your controller, but you can also choose to pair it up with some motion controllers to get a more intuitive experience.
There are many great games available for PSVR, and you can check out some of our top recommendations here.
Get it on Amazon here!
You will need an adapter to use the PSVR with a PlayStation 5 console.
Get the adapter on Amazon here!
We hope you like the items we recommend and discuss! TheGamer has affiliate and sponsored partnerships, so we receive a share of the revenue from some of your purchases. This won't affect the price you pay and helps us offer the best product recommendations.
Source: Read Full Article