Video game studio 6502 Workshop recently announced the full release of Nox Archaist, a 1980s-era traditionally-styled RPG inspired by such classic fantasy games as Ultima, Bards Tale, and Wizardry. But unlike all the other video games in today's market, Nox Archaist has a fantastic unique trait setting it apart: it was programmed on an Apple II series computer, and designed to run on it as well as for 21st century PC and Mac computer systems.
Yes, you read that correctly – the Apple II computer, designed by Steve Wozniak and Steve Jobs, and launched in 1977 as Apple's first personal computer. For the technical bytes, Nox Archaist's custom game engine was "coded entirely in 6502 Assembler" language, with no construction sets used. Other tech details include four-frame animation, single Hi-Res with page flipping, and ProRWTS File I/O. And all done in the glorious 8-bit audio and visual splendor that was the hallmark of 1980s-era computer gaming.
In May, 2019, 6502 Workshop launched and successfully Kickstarterd the development of Nox Archaist. The devs wrote in the project notes that the goal was "to capture the retro-gaming experience from the 1980s and explore what might have happened if commercial RPG development had continued on 8-bit computers to the present day." In fully adhering to the 1980s gaming theme, the project funded the development of the game in assembly language to be playable on "both original Apple II hardware (128k enhanced Apple //e, Apple IIc, and Apple IIGS) and modern Mac and Windows PCs through emulators."
But the devs didn't just stop there and call it finished. The project also funded the creation of a printed game manual, paper and cloth realm maps, unique physical game artifacts, and in-game rewards, all contained within a traditional full-color game box. For those who missed the Kickstarter, these physical products are now available to the video gaming public in three versions: Nox Archaist Digital Edition ($19.99), Nox Archaist Boxed Set ($69), and the Nox Archaist Collector's Edition ($99).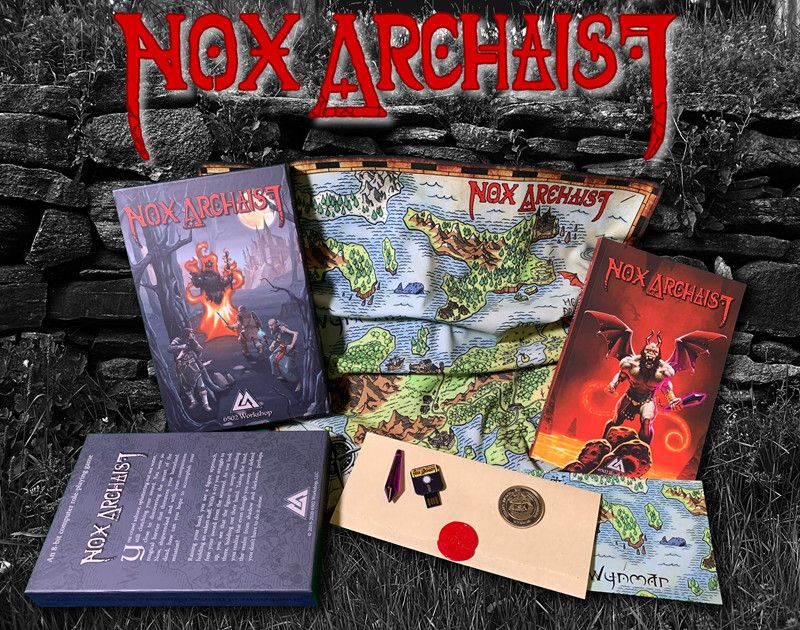 And in case you need another reason to buy and play Nox Archaist, here are two: both Richard "Lord British" Garriot and Steve "Woz" Wozniak appear as NPCs in the game. BAM. Tape recorder mic drop.
For more info, click over to the Nox Archaist website and Twitter channel.
Source: Read Full Article