While tower defense games may have gained their popularity from the early days of flash-based browser games, they definitely feel the most at home on mobile devices. There are hundreds of games in the tower defense genre on mobile platforms alone, making it difficult to choose which one to play.
Whether you're looking for a game to play in quick sessions, or an in-depth, ultra-hard strategy game to learn the intricacies of, we've got you covered. Let's take a look at the eight best tower defense games that are available on both iOS and Android devices, starting with Arknights.
8

Arknights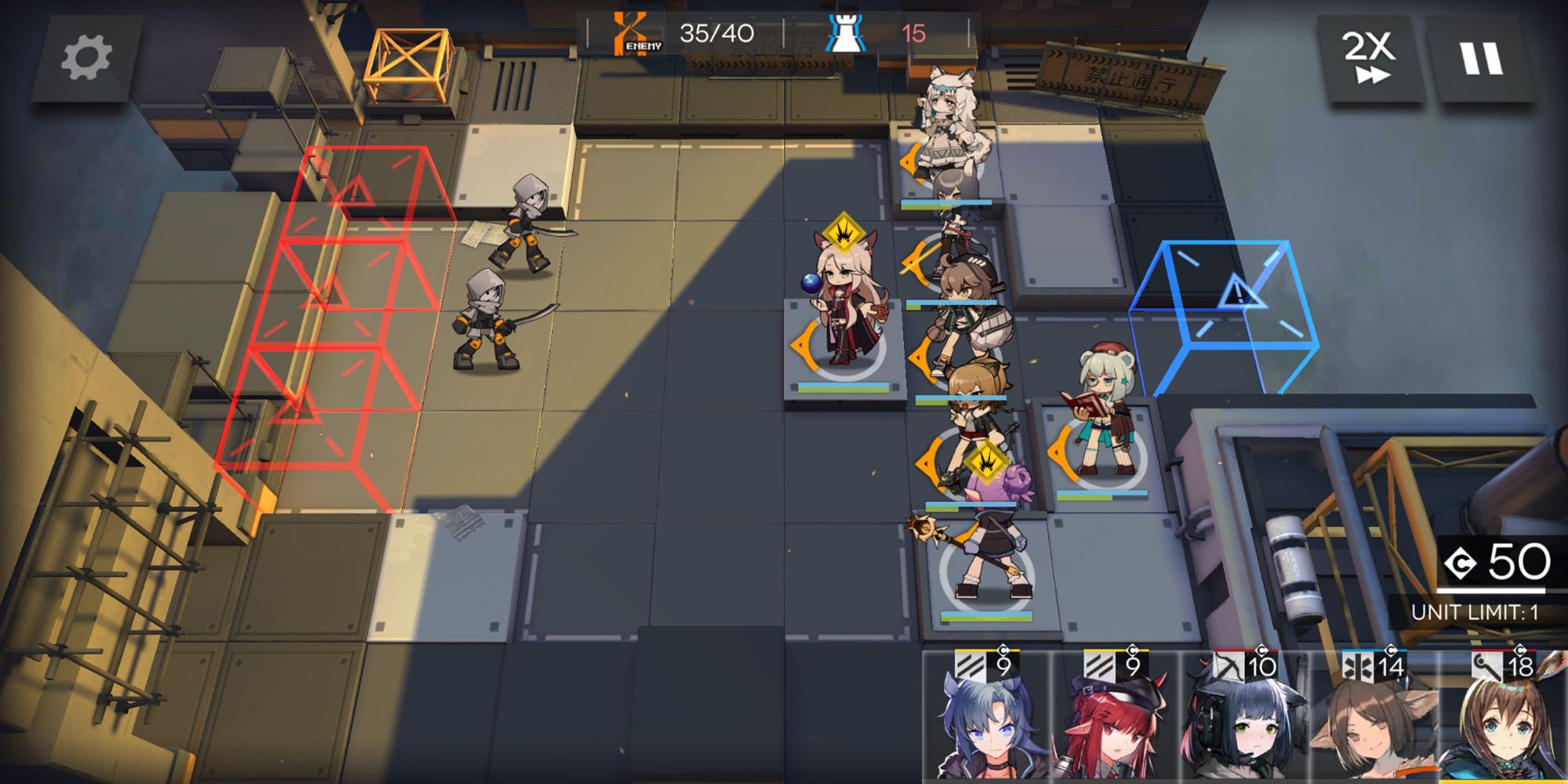 Arknights is a free-to-play gacha game where you control unique characters in a dystopian world. Arknights features an in-depth story, where you must summon and upgrade new characters to clear stages of ever-increasing difficulty. Events and new story chapters are constantly added to the game, meaning you'll never run out of challenges to complete or characters to upgrade.
Unique among tower defense games, Arknights has a full-length story, and emphasizes puzzle and strategy mechanics over brute-force tower defense. Arknights is perfect if you're looking for a difficult strategy game to play for a long time.
7

Bloons TD6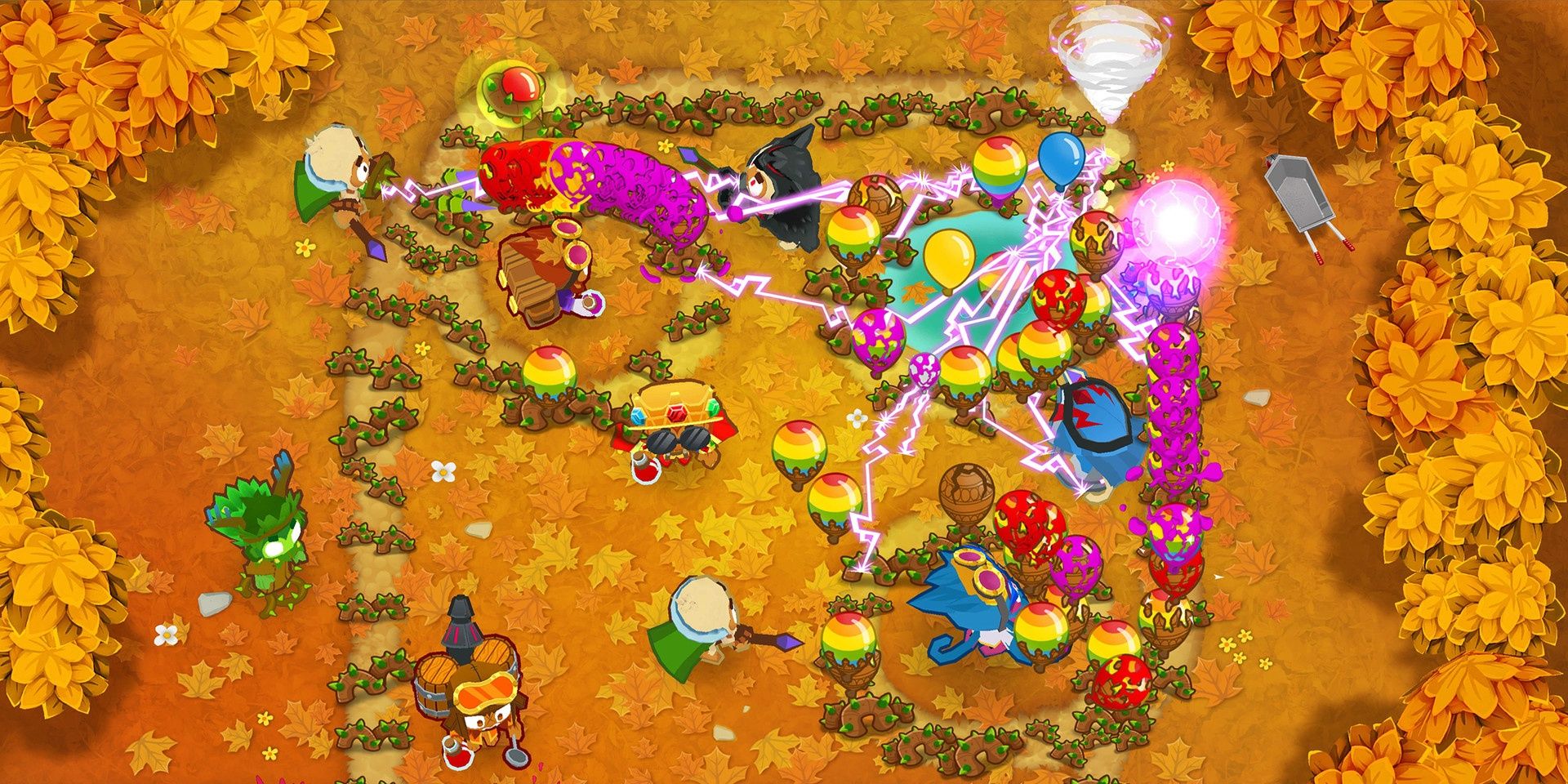 The newest entry in the long-running Bloons Tower Defense series, BTD6 has you once again control a colorful cast of monkies in their never-ending battle against the menacing Bloons. BTD6 is easy to get into, with simple and easy-to-understand UI and character design, but has extremely difficult challenge levels and events, allowing you to flex your strategic brain muscles if you so choose.
With constant updates, new heroes, and challenge maps, BTD6 has hundreds of hours of content to dive into. If you're looking for a long-lasting tower defense game that will allow you to try different strategies on a variety of interesting levels, or compete against other players on the leaderboards, Bloons TD6 is the perfect game for you.
6

Infinitode 2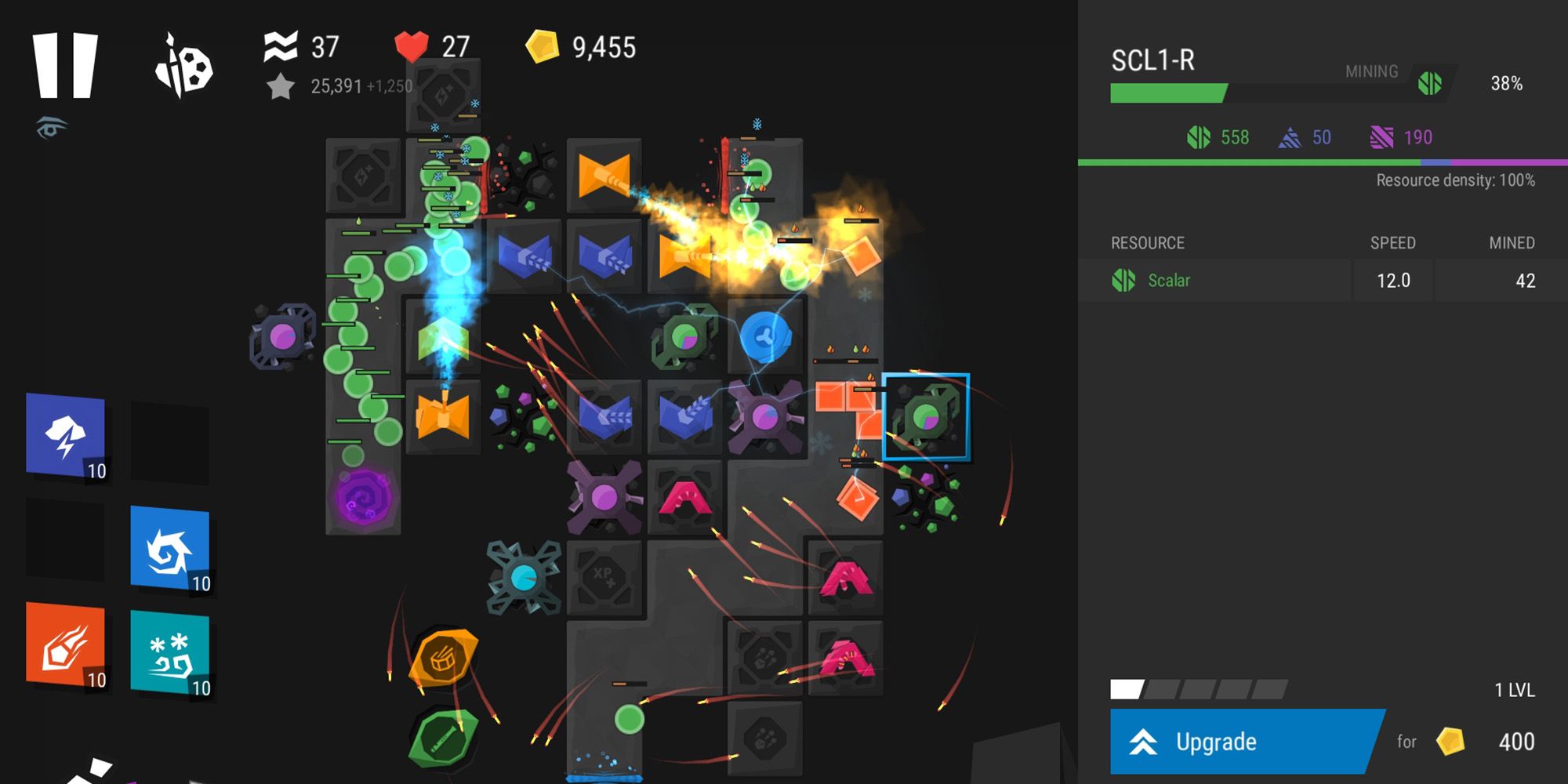 Infinitode 2 is a grid-based tower defense game where you blast apart colorful shapes with your own colorful shapes. While the graphics may seem simple, the gameplay is anything but. With dozens of towers, upgrade paths, and a massive skill tree, Inifitode 2 has unmatched depth and intricacy.
From building your own maps with the in-game map editor, farming resources in story stages, or competing in daily challenges, the wealth of content available in Infitode 2 is sure to keep you busy for hours to come.
5

Mindustry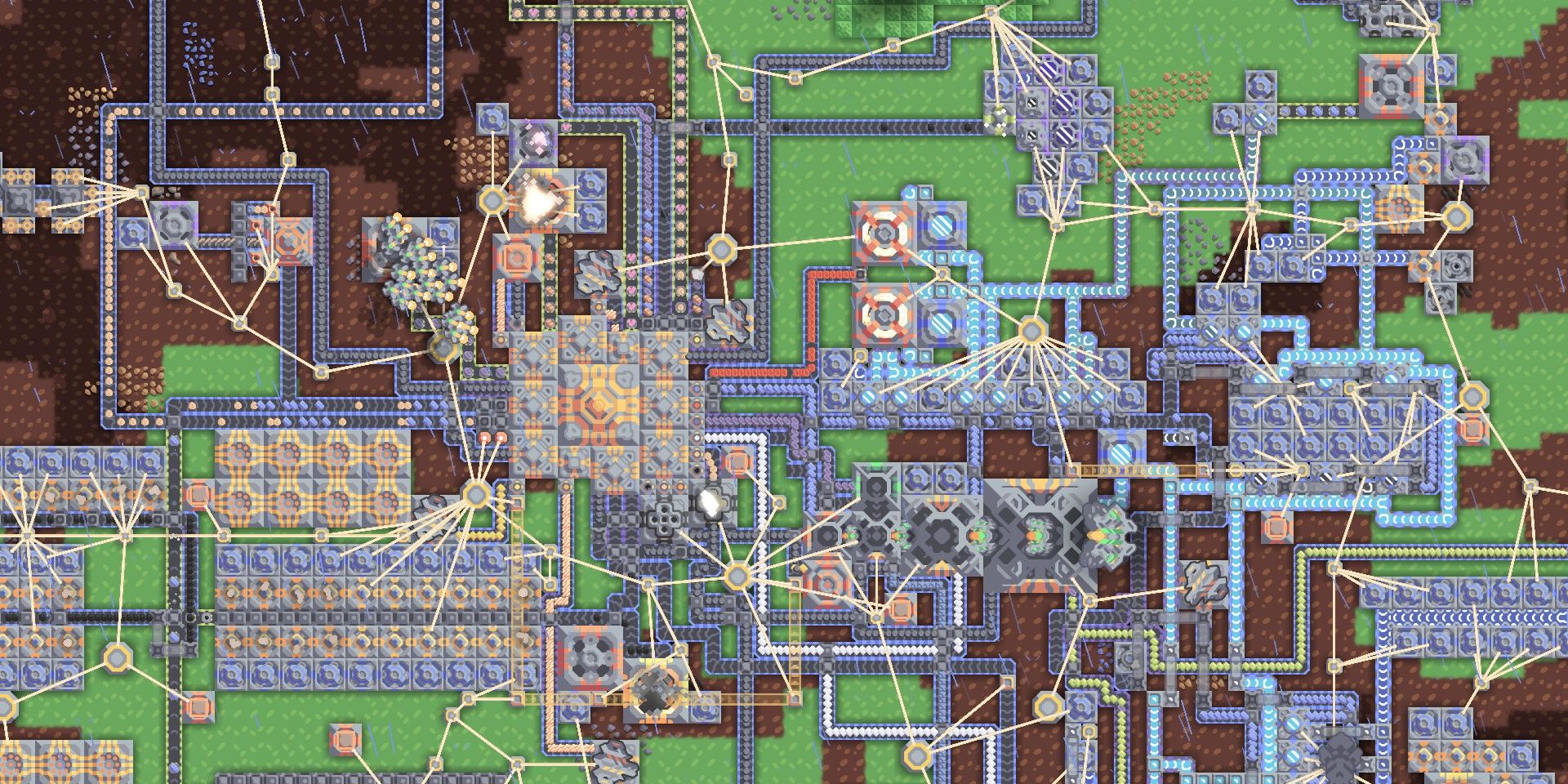 Mindustry is a unique combination of tower defense, base building, and factory management. If you like games like Factorio, but wish you could do more killing and defending, Mindustry is the game for you. Collect resources throughout massive maps with mining drills, transport them with conveyor belts, and upgrade your towers to protect your base from waves of enemies. After completing a map, you can apply permanent upgrades to your towers and equipment through the technology tree.
Mindustry is constantly updated with new maps, towers, and factory items. Additionally, Mindustry supports co-op and PvP multiplayer, and a customizable map editor.
4

Kingdom Rush Frontiers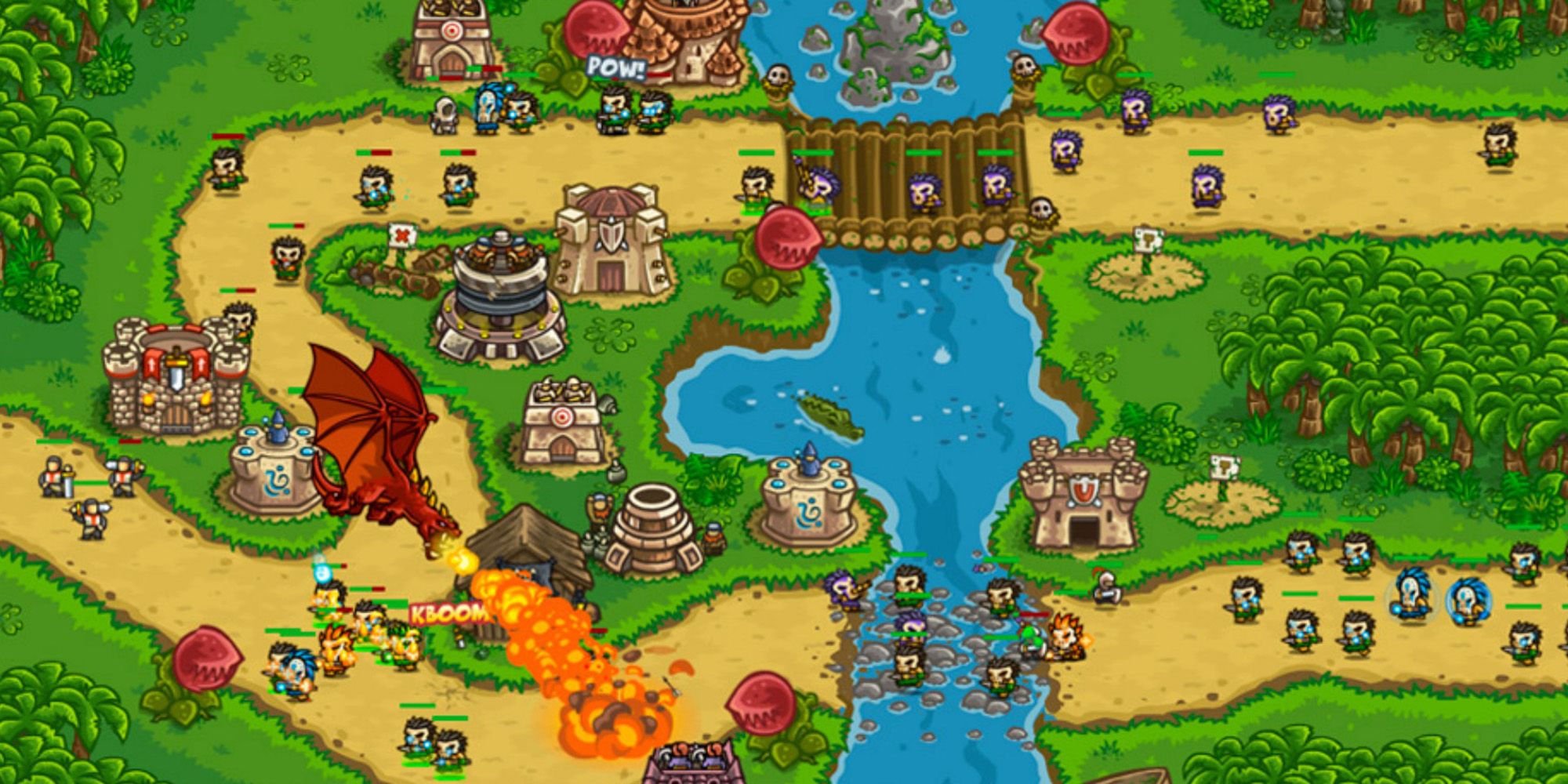 Kingdom Rush Frontiers is an updated version of the classic tower defense game. Decide between four different towers to place around large maps, then upgrade them into several unique upgrade paths. By controlling one of 16 heroes, you can dominate the battlefield against waves of challenging enemies.
With an expansive skill tree and unique level modifiers, Kingdom Rush Frontiers offers dozens of ways to play, allowing you to go all-out in strategy and planning. If you're looking for a fast-paced game that's easy to learn but hard to master, Kingdom Rush Frontiers is the game for you.
3

Dungeon Warfare 2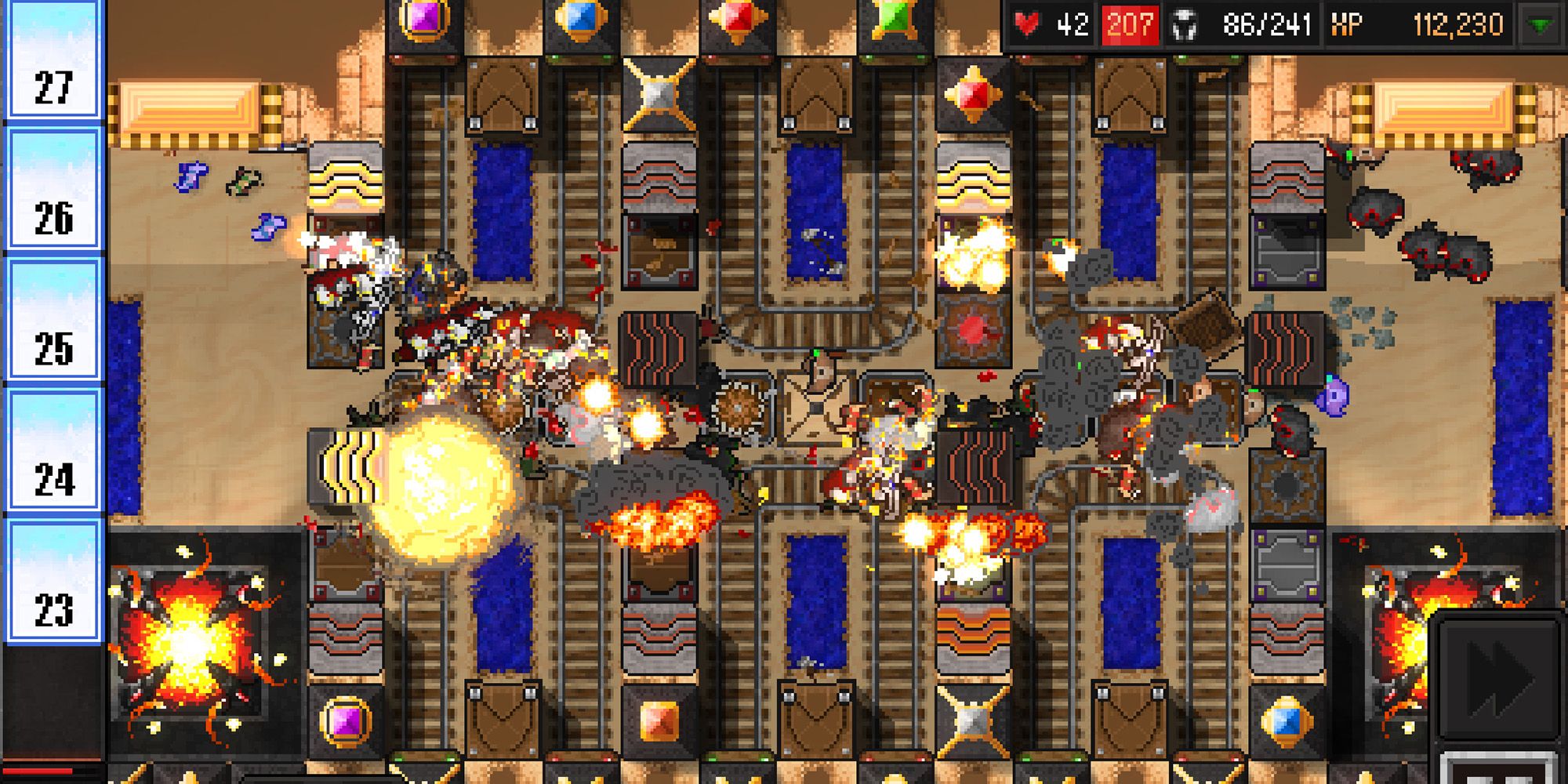 Dungeon Warfare 2 is a physics-based tower defense game in which you must defend your dungeon from waves of attackers. Place towers, traps, and use skills to push, pull, and kill waves of enemies. Dungeon Warfare 2 features a sizable skill tree, allowing you to unlock and customize your towers and traps.
Flex your skills with physics-based towers that can push enemies into traps, or brute-force your way through unique and challenging stages. After upgrading your towers, test your endurance in endless mode.
2

Random Dice: Defense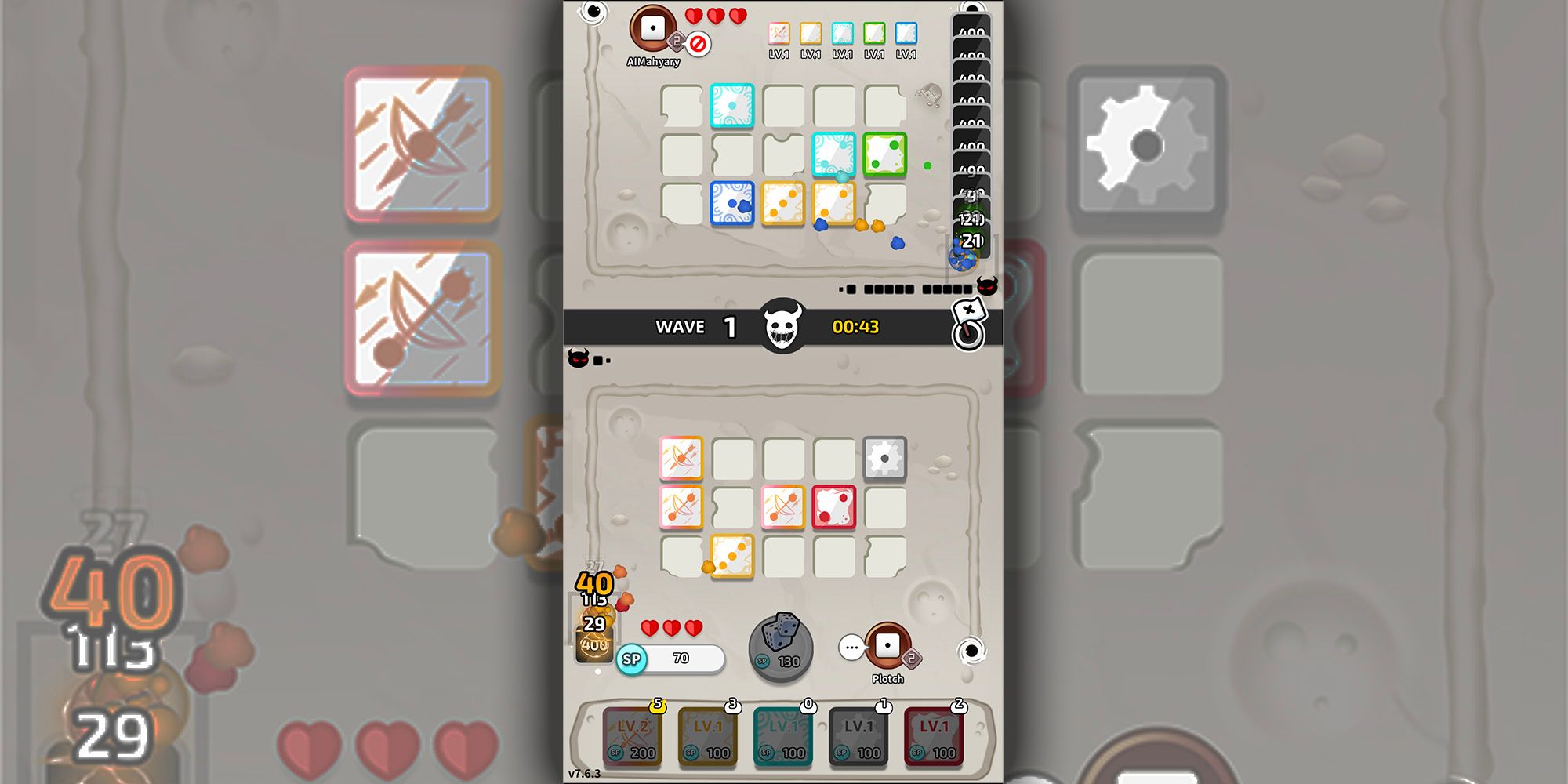 Random Dice: Defense is an interesting spin on the tower defense genre. Rather than killing hoards of AI-controlled enemies, you will face off against another player in real-time PvP combat. Here, you will create random dice on a grid that attack waves of enemies. Use the SP you gain from defeated foes to randomly upgrade your dice, and out-pace your opponent to send additional enemies to their track. The first player to have three enemies invade their portal, loses.
Alternatively, cooperate with another player in Co-op mode, where you will work together to upgrade your dice and defend against endless waves of enemies. With seasonal rewards, challenges, and new dice, Random Dice: Defense will keep you entertained all year round.
1

Dungeon Maker: Dark Lord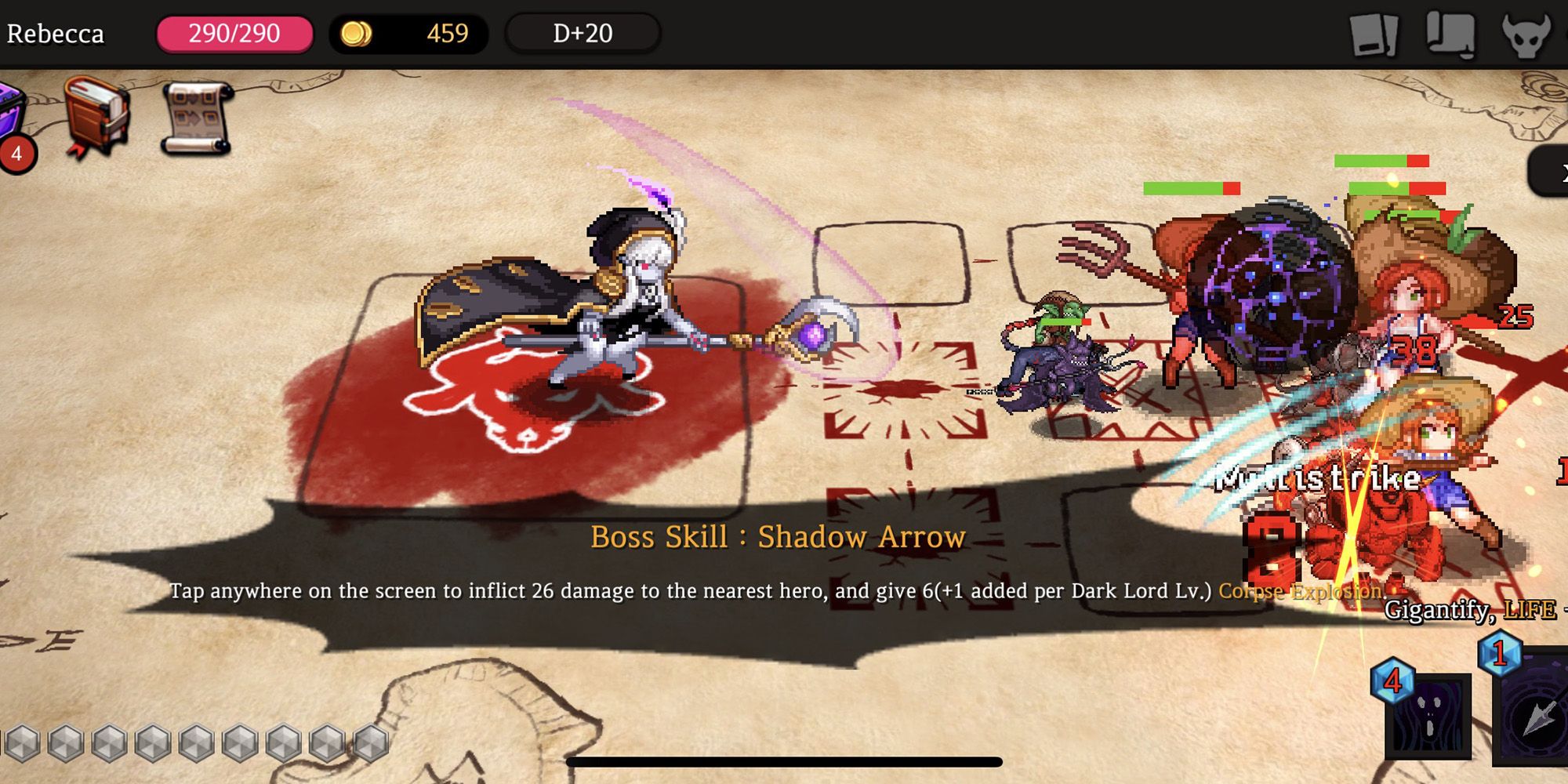 Finally, we have Dungeon Maker: Dark Lord. This tower defense game combines deck-building aspects with wave-defense gameplay, procedurally generated rewards, and character collecting and upgrading. In Dungeon Maker: Dark Lord, you must assemble groups of monsters to defend against attackers, while earning random rewards that change each time you play.
If you like the roguelike and deckbuilding games combination, similar to games like Slay the Spire, you'll love Dungeon Maker: Dark Lord. With several Dark Lords to collect and upgrade, each with special abilities, there are dozens of strategies and approaches you can take to complete each level, while the random roguelike elements ensure there's never a dull moment.
Source: Read Full Article