Mario + Rabbids Sparks of Hope is a truly incredible game, from its concept to its combat. Combining the Mario universe with the Rabbid one shouldn't work, yet it's a crossover that excels, filling the game with humor and presenting a different side of Mario and his pals. The battle system is excellent as well, providing a fresh take on turn-based, strategic fighting that works very well.
However, for as good as Sparks of Hope is, it isn't the perfect game. From small quality-of-life tweaks to content updates, there are a couple of things the game could add to take it to the next level.
7/7

More Mario Characters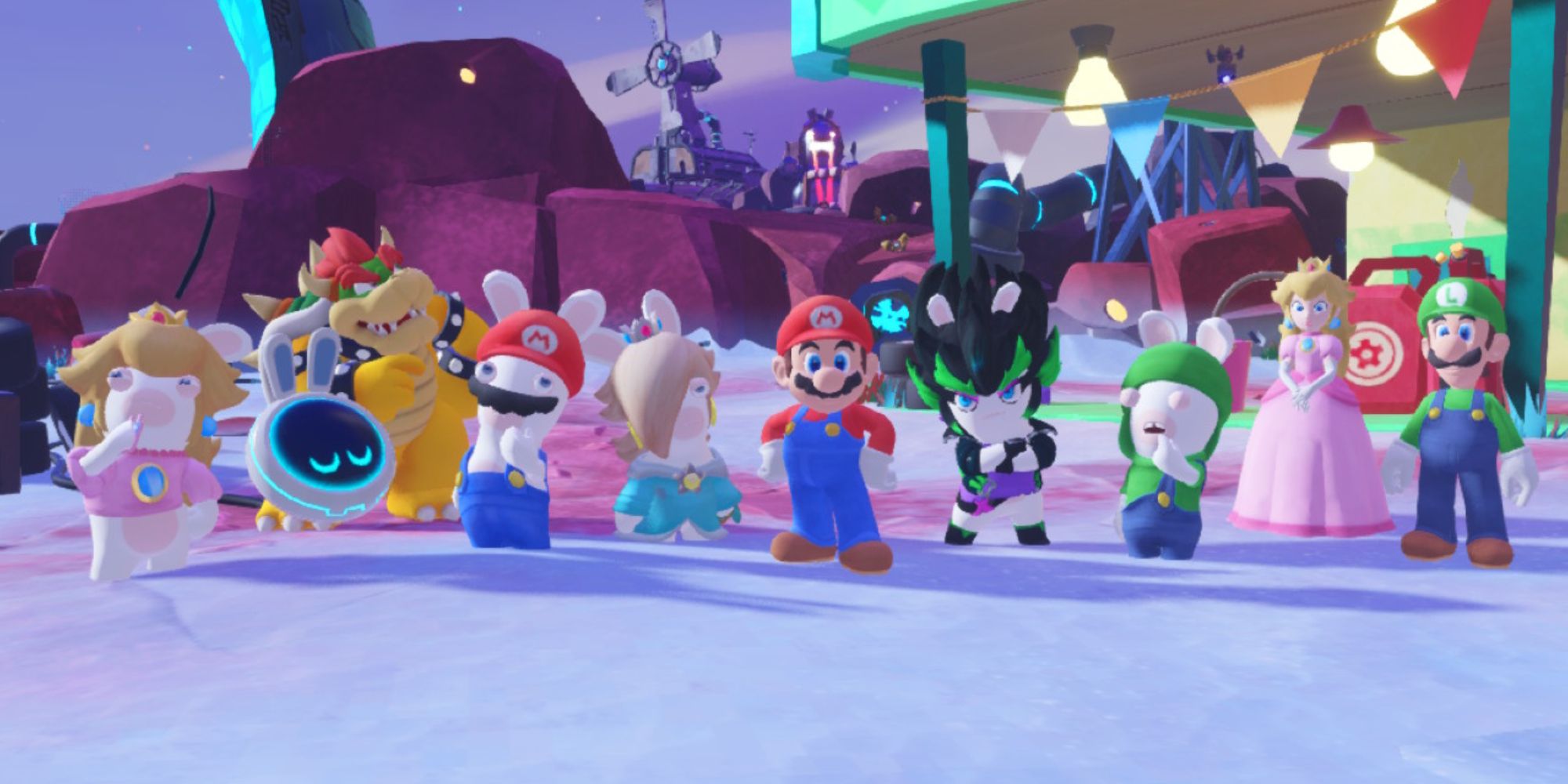 Sparks of Hope manages to balance both the Mario and Rabbid series decently in its main cast and storyline, yet part of the joy of the game comes from seeing the Mario characters interact with the more comedic Rabbid world. Seeing more Mario characters added to the Hero roster would be a welcome update, whether it's returning characters like Yoshi or new additions like Wario or Waluigi. For some, even a new Rabbid version of a Mario character would be preferred over the game's OC, Edge.
Beyond the playable characters, it would be nice to see more Mario NPCs and enemies, too. Most of the worlds, the NPCs, and the enemies you interact with are from the Rabbid universe.
6/7

Improved World Navigation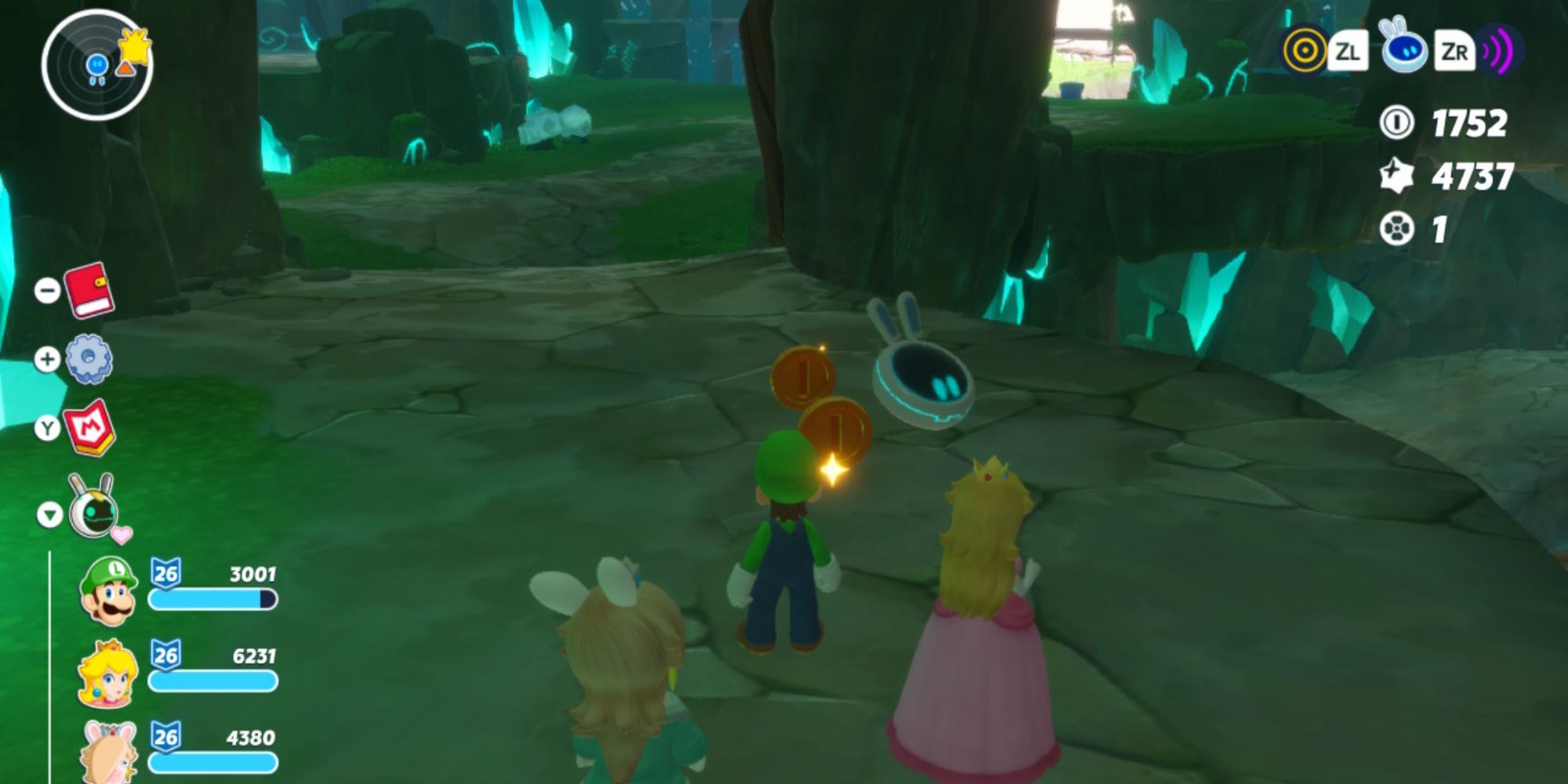 While playing Sparks of Hope, it can be easy to get lost or turned around at times. As the worlds are filled with sprawling tunnels and multitier landscapes, there's a lot to explore and discover. Admittedly, part of the game's challenge is navigating through parts of the worlds and uncovering hidden locations, but it still can be tricky to find your way.
The game gives you a small compass as you walk around the stages, but it would be nice to have a more detailed mini-map guiding your way, at least after certain main quest objectives are cleared in each world.
5/7

Team Combos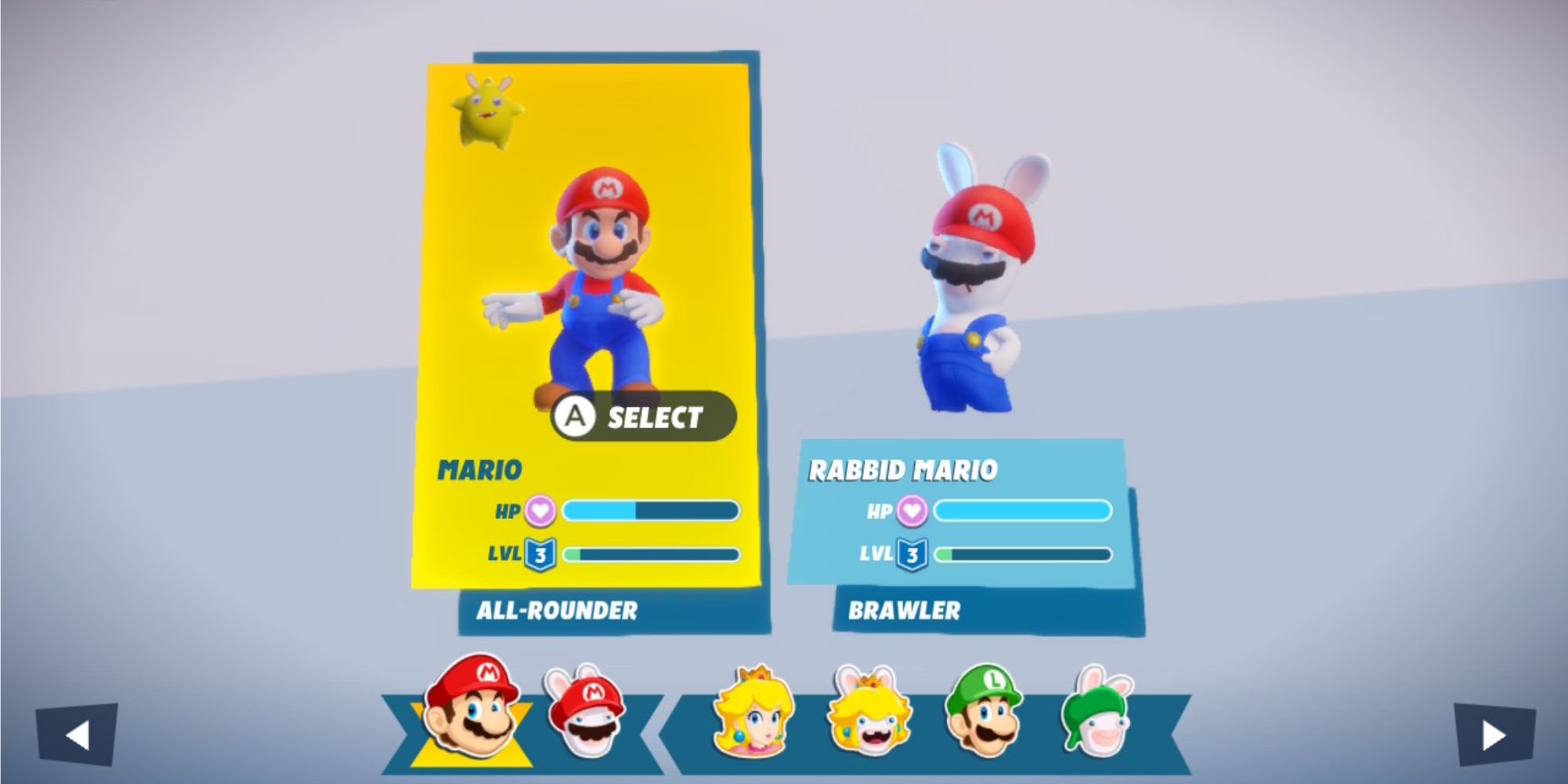 The combat system is a highlight of Sparks of Hope, but there are little details that could make it even better. One improvement would be to add team combos into the mix. On the basic level, this could simply be team attacks to dish out extra damage.
To fit better with the strategy-oriented nature of the game, though, it would make more sense to build team combos off of team dynamics, making teammate selection a more important choice. For example, say pairing Mario and Luigi together allowed you to attack with a Mario Bros.-specific team attack. That being said, there's already plenty of strategy in team selection, as each character's weapon and special are unique. Still, it would be a fun and intriguing addition to the battling in the game.
4/7

More Chance To Restore Fallen Party Members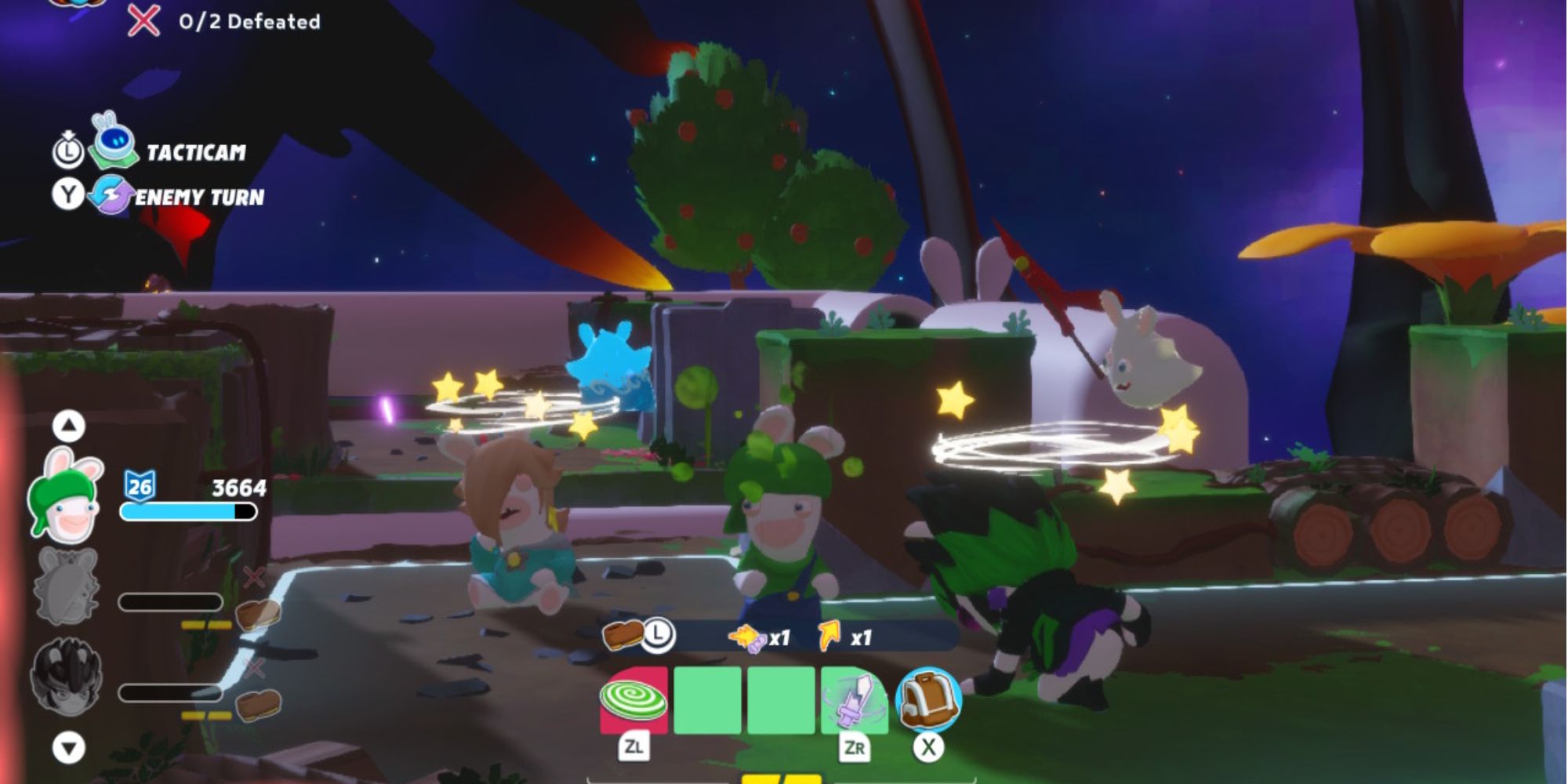 If a Hero falls in battle, only the Spark Pulser has the power to revive them. While the limitation on reviving party members adds to the challenge of combat, it seems overly restrictive. Adding an item that would allow allies to restore fallen Heroes would benefit players immensely.
Like other specials or Spark abilities, allies would have to be within a certain range of their fallen partner in order to use the revive item. This would still keep the same level of challenge in battles while also making the restriction on reviving other party members more reasonable.
3/7

Actual Weapon Upgrades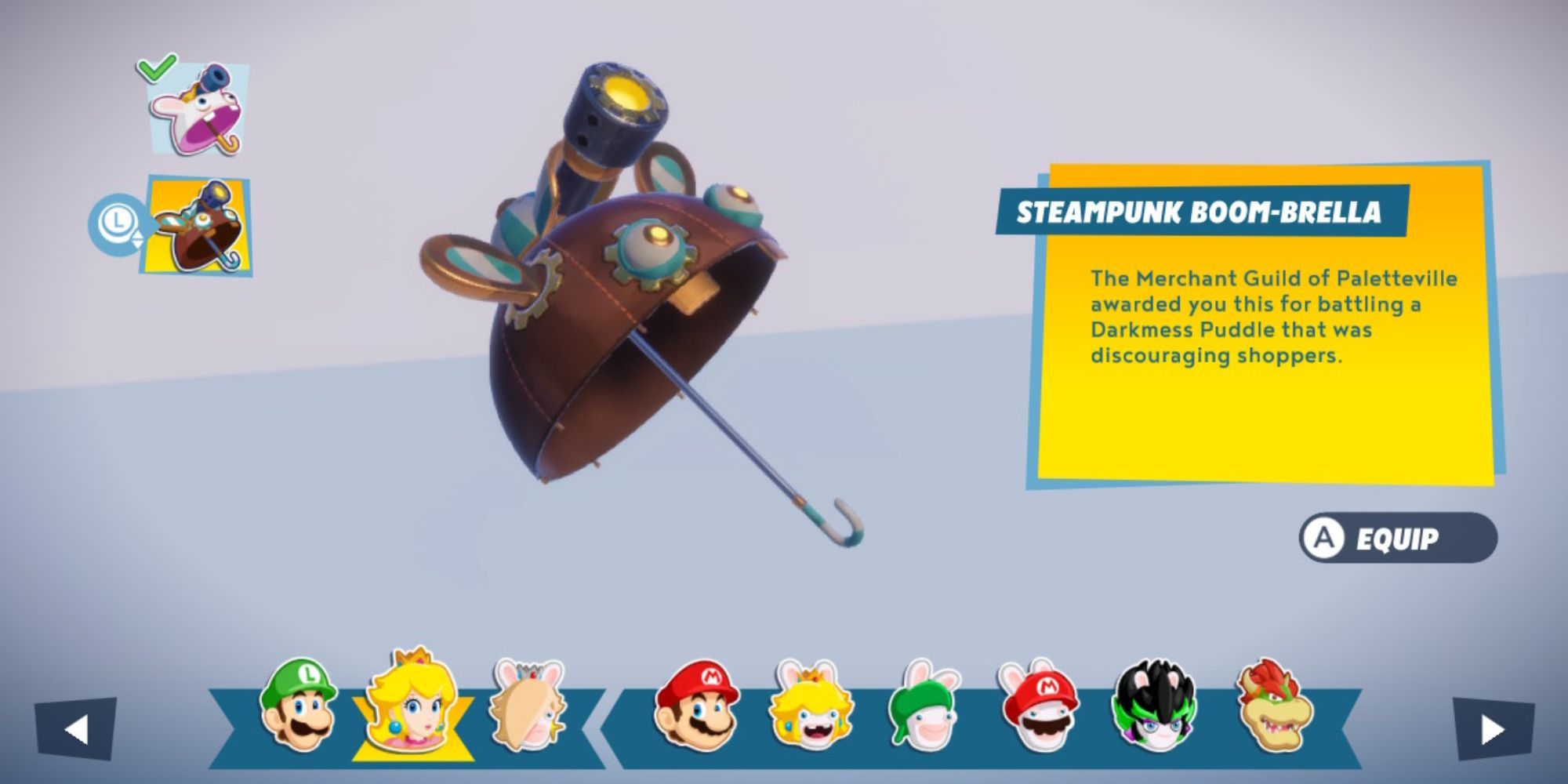 Technically, you can purchase different weapons or unlock new ones from side quests, but it doesn't make an impact on your combat. Weapon options are cosmetic only, not adding any special move or damage boost. In a game full of leveling up characters and even Sparks, it's a shame that weapons can't get upgrades, too.
Characters' abilities, including attack damage and range, do improve through their skill trees, but weapons with slightly different advantages could add a layer of player customization and strategy that matters. Perhaps one weapon design could give a slight boost on range, and a different one emphasize the damage inflicted. It could be a small difference, but it would give the various weapon skins purpose beyond just appearance.
2/7

More Complex Puzzles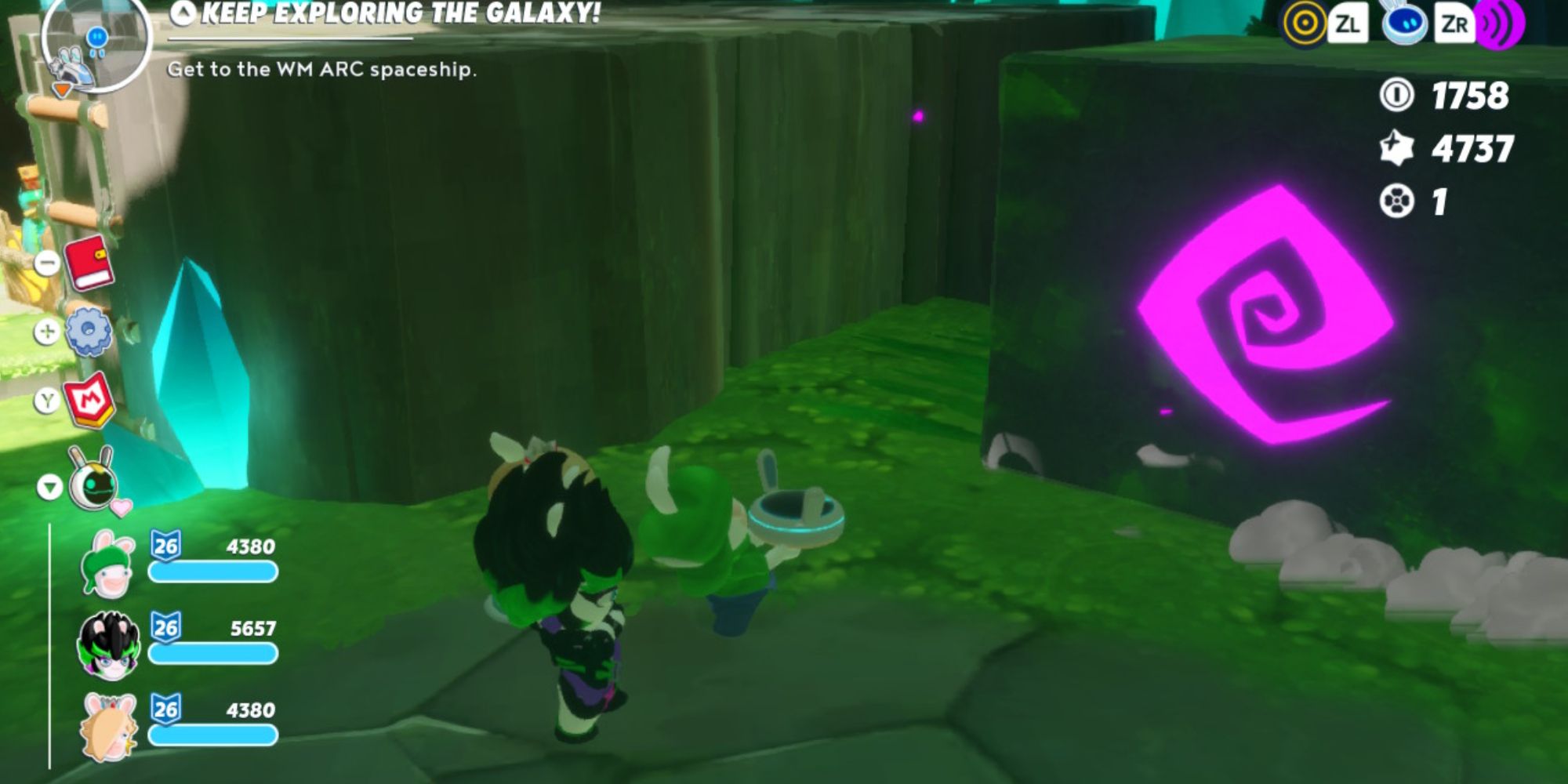 Sparks of Hope tiptoes into the puzzle game genre, but doesn't quite commit. Though this does make puzzles accessible for younger players, it still lacks some challenge. While each main quest does have some special puzzles to solve to allow access to areas of the map or the world's boss, they are mostly straightforward, simple, and repetitive. Some side quests also have puzzle elements, but they typically repeat gameplay elements covered in the main quest.
Most puzzles within the game revolve around manipulating sound blocks, opening gates, and looking for hidden paths. Some puzzles, like stopping up the fountains inside Mt. Spout in Terra Flora or using electrical currents in the Barrendale Mesa, were unique and grant a glimpse into how excellent the puzzle elements of the game could be.
1/7

Allow Jumping When Exploring Realms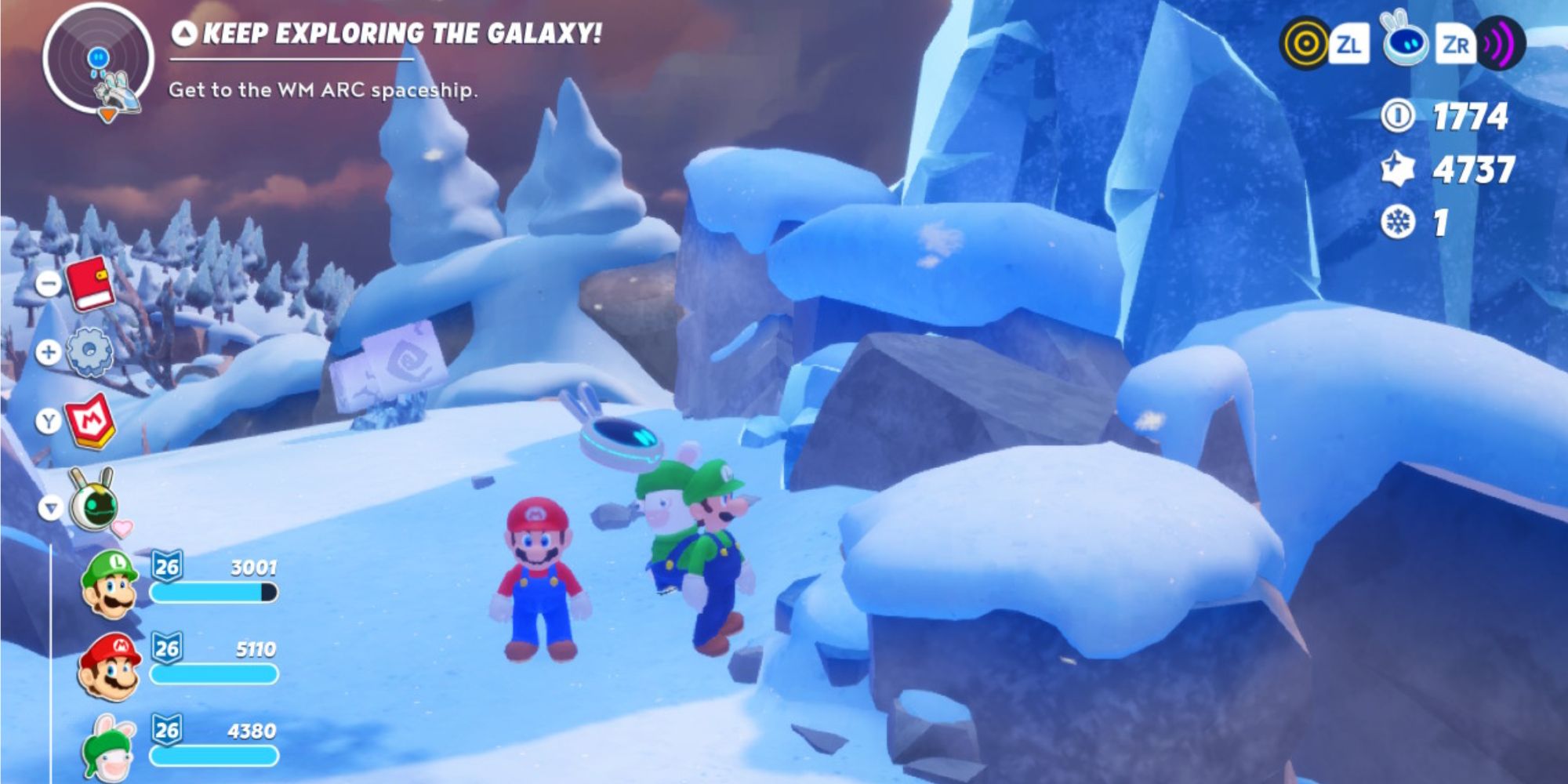 Mario's nickname is "Jumpman," and that's one aspect of his character that Sparks of Hope lacks. Despite worlds having multiple levels, some within jumping reach, the game doesn't let you leap while walking in the open-world areas. Jumping is reserved for battles alone.
Allowing you to jump as you explore the realms would let you explore even more worlds. It could create space for more hidden areas, and could even be an interesting mechanic to add into puzzle sections. A little light platforming could help build more complex puzzles and would be an excellent nod to Mario's famous platforming gamestyle.
Source: Read Full Article