343 Industries has announced that it will cease online functionality for all Halo games of the Xbox 360 generation. In a blog post on Halo Waypoint, the developer said, "we are announcing our intention to sunset our Halo Xbox 360 legacy services to fully focus on the future of the franchise. In approximately ONE YEAR, December 2021, online services for legacy Halo Xbox 360 titles will be discontinued. Owners of these titles will still be able to play these games indefinitely, however, certain online features and experiences, particularly online matchmaking, will be limited or disabled."  
This means that 343 will gradually end online support for seven Halo games on the Xbox 360 console over the next year. However, you'll still be able to play any offline content from the games. These games are namely:
Halo: Reach 

Halo 4 

Halo 3 

Halo 3: ODST 

Halo: Combat Evolved Anniversary 

Spartan Assault 

Halo Wars 
The blog post mentions that the reason for this move is that the sheer time and effort it takes to keep up Halo's Xbox 360 legacy services directly impact 343 Industries' capability to support current and future projects like Halo: The Master Chief Collection and Halo Infinite.
RELATED: The Master Chief Collection Has Had "The Largest Addition Of New Players" Since Halo 3
343 has also stated that the dwindling numbers on these legacy services does not justify the effort of keeping them running anymore. "As with any business, our teams must continually weigh needs against available resources (time, people, expertise, etc.) and prioritize on areas and opportunities that yield the greatest impact. As these games continue to age, and as improved modern replacements for many of these experiences have moved to the forefront, less and less people are investing time in the original legacy titles," said the blog post.
A detailed chart also explains which functionalities will still be available for the above mentioned games.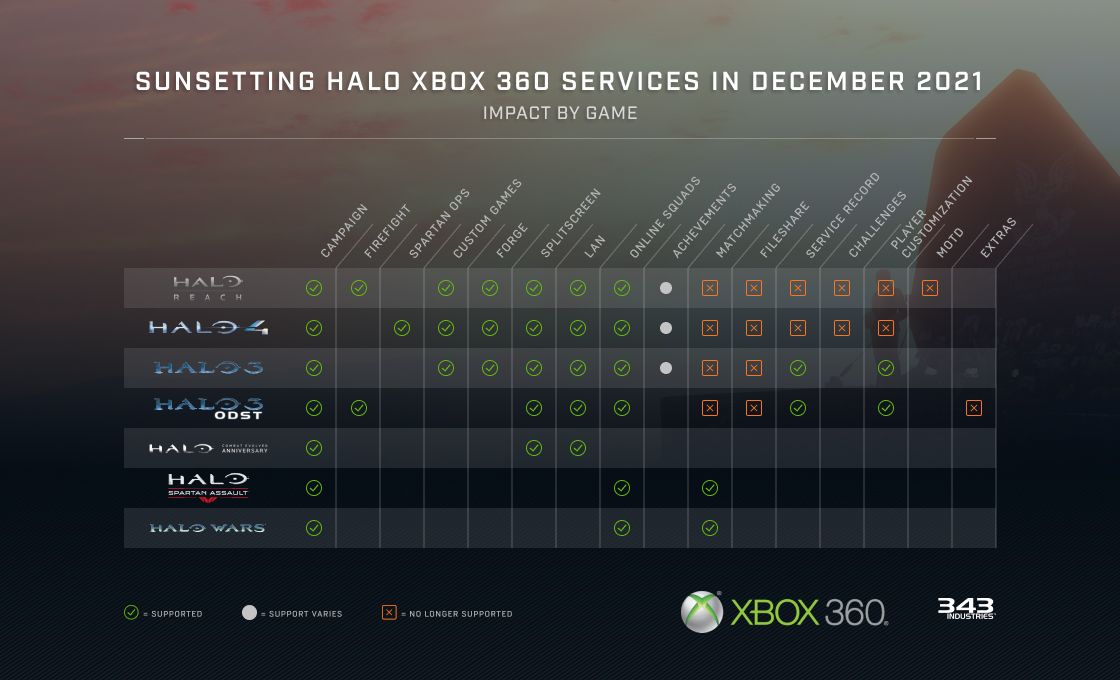 As for the roll-out plan, it will be performed in four phases. In Fall 2019, the developer already worked on migrating 6M pieces of Halo Xbox 360 Legacy UGC data to Halo: The Master Chief Collection. Currently, in December 2020, 343 is in the process of notifying players, discontinuing the online sales of Halo Xbox 360 Legacy titles, and allowing access to legacy DLC at no cost. Throughout 2021, 343 will continue to remind players of this move so that they may have a last chance to experience any legacy titles they choose. And finally in December 2021, Halo Xbox 360 legacy services will be turned off.
So there you have it. If you have any plans of revisiting the older Halo games, you better get to it before December 2021. "Continuing to evolve and expand MCC while bringing our ambitious vision for Halo Infinite to life is our top priority and stepping away from the day to day upkeep and hurdles of these aging services will empower the team to stay laser focused on our most critical future-facing endeavors," reinstated the blog post by 343 Industries.
NEXT: Halo TV Series: Master Chief Actor Shares Photo To Mark The Production's Return To Filming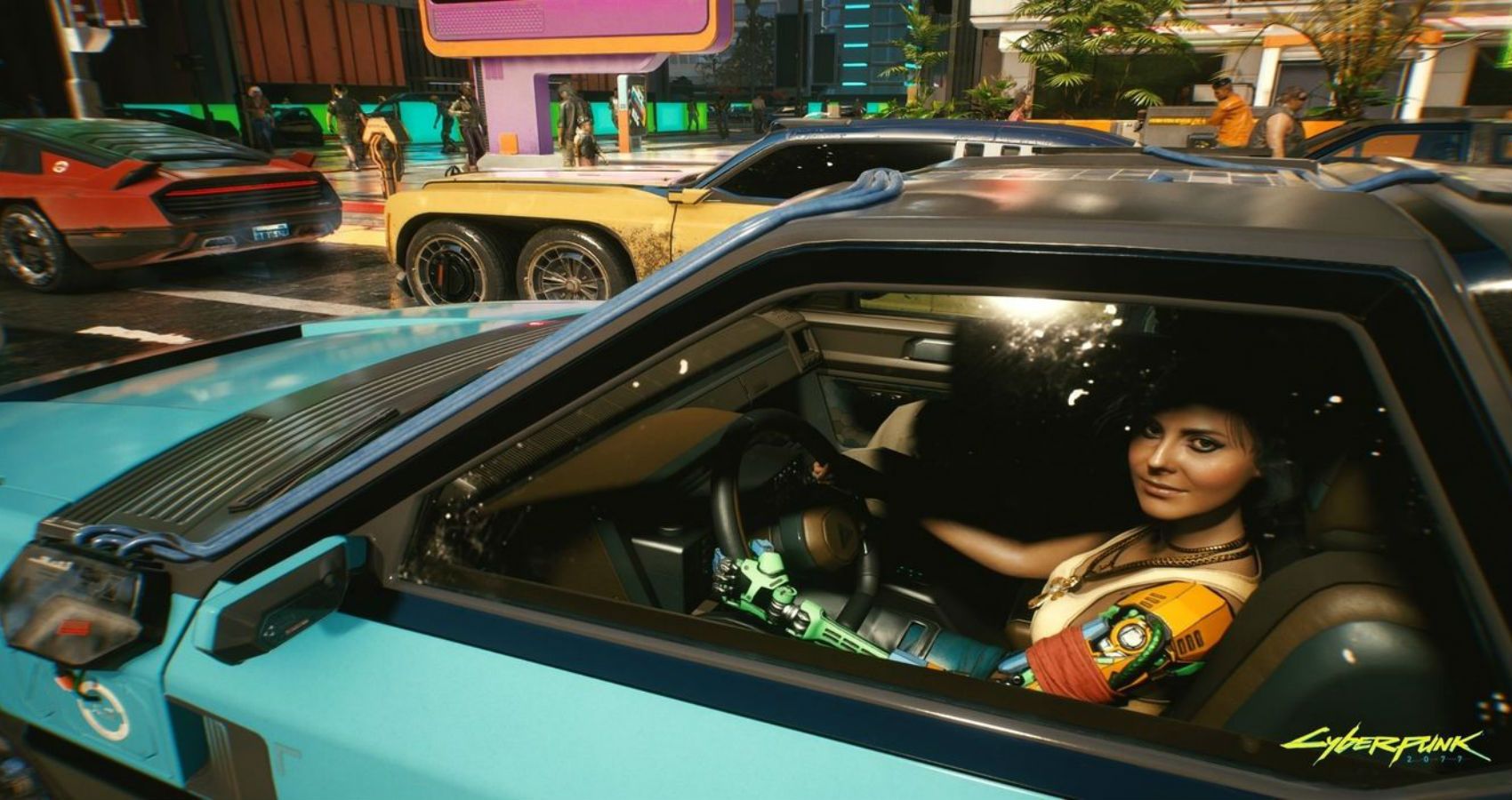 Game News
Halo Infinite
Halo: The Master Chief Collection
343
Source: Read Full Article