Paradise Killer is an incredibly unique game, merging multiple genres like sci-fi, fantasy, murder-mystery, and adventure role-playing. You play as Lady Love Dies, an unnervingly astute detective sent to the Paradise Utopia to solve the murders of the Council. The murders take place the night before the Council was set to restart Paradise – something that happens in an attempt to make Paradise more perfect.
An island removed from the rules of reality, you encounter alien worshipers, demons, and immortals as you explore and gather clues to solve the murders. Despite the goals of a Utopian Paradise, Lady Love Dies uncovers the seedy goings-on of the island.
10

AI: The Somnium Files (2019)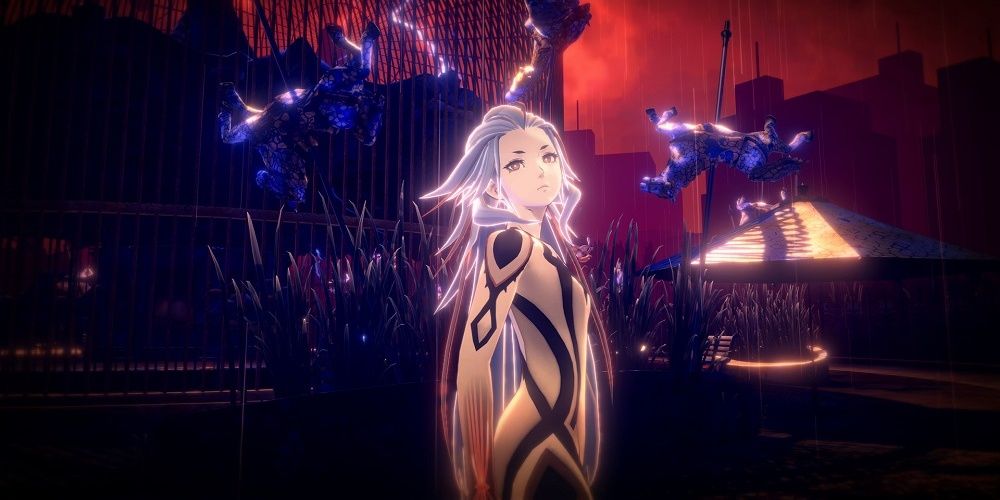 The Somnium Files takes place in a futuristic Tokyo, where you play as detective Kaname Date. You'll investigate places on the hunt for clues, but you'll also be able to navigate dream states for evidence, as well. Ultimately, your goal is to find an elusive serial killer stalking the streets of Tokyo.
Like Lady Love Dies, Kaname Date faces the hardest case of his life. If you enjoyed the murder-mystery element of Paradise Killer mixed with the sci-fi and fantasy-driven plot, you'll find AI: The Somnium Files easy to sink time into playing.
9

Sherlock Holmes: Chapter One (2021)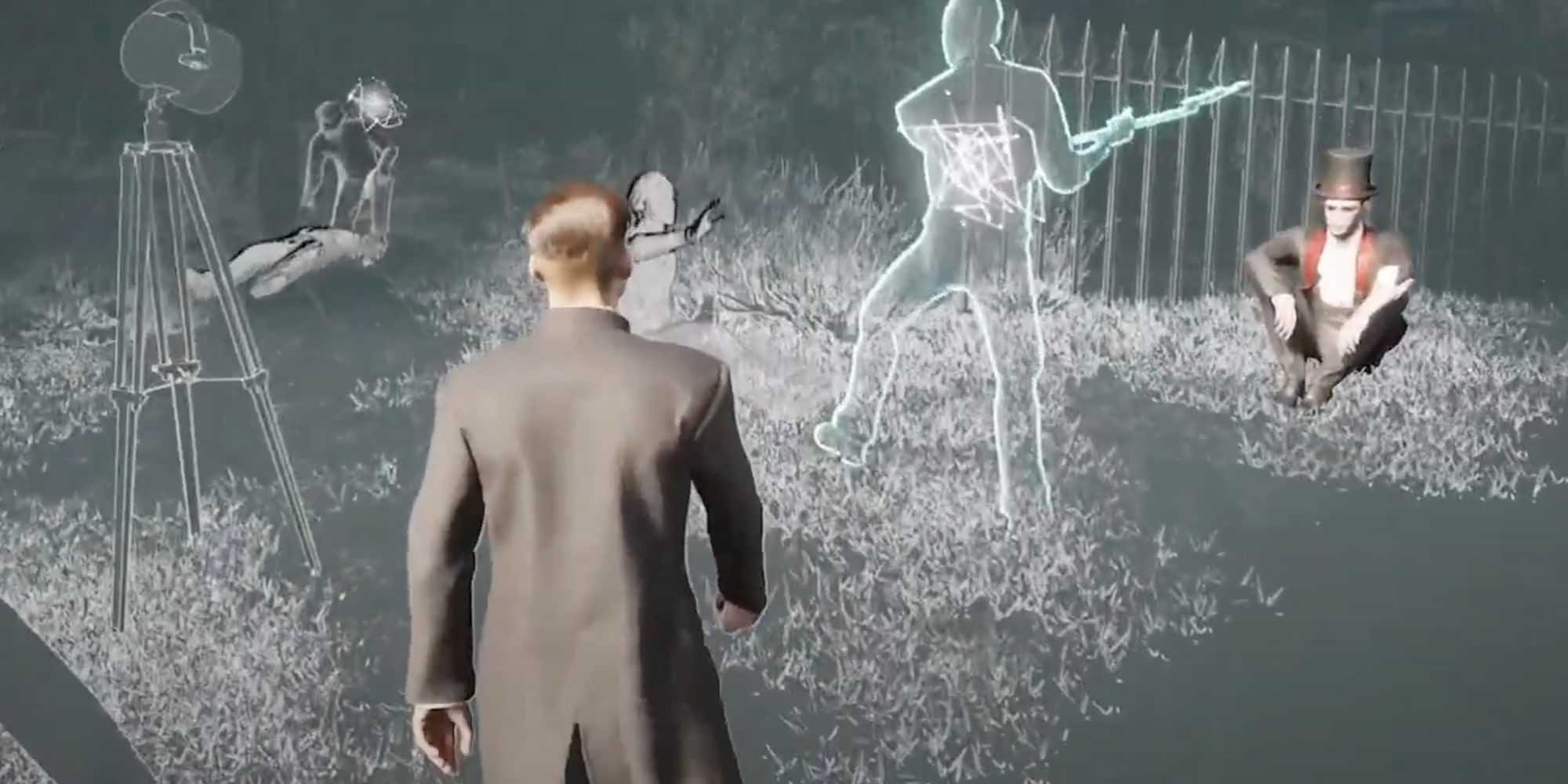 You play as a young Sherlock Holmes pre-fame, attempting to prove himself as a detective while also solving his mother's murder. Taking place on the exotic island Cordona in the Mediterranean, Sherlock searches for evidence in the dangerous terrain.
Sherlock Holmes: Chapter One captures the beauty and danger of island life Paradise Killer has, as well as having the awe-inspiring sleuthing skills of both Sherlock and Lady Love Dies. If you liked the adventure and mystery of Paradise Killer, Sherlock Holmes: Chapter One should be on your radar.
8

Chinatown Detective Agency: Day One (2020)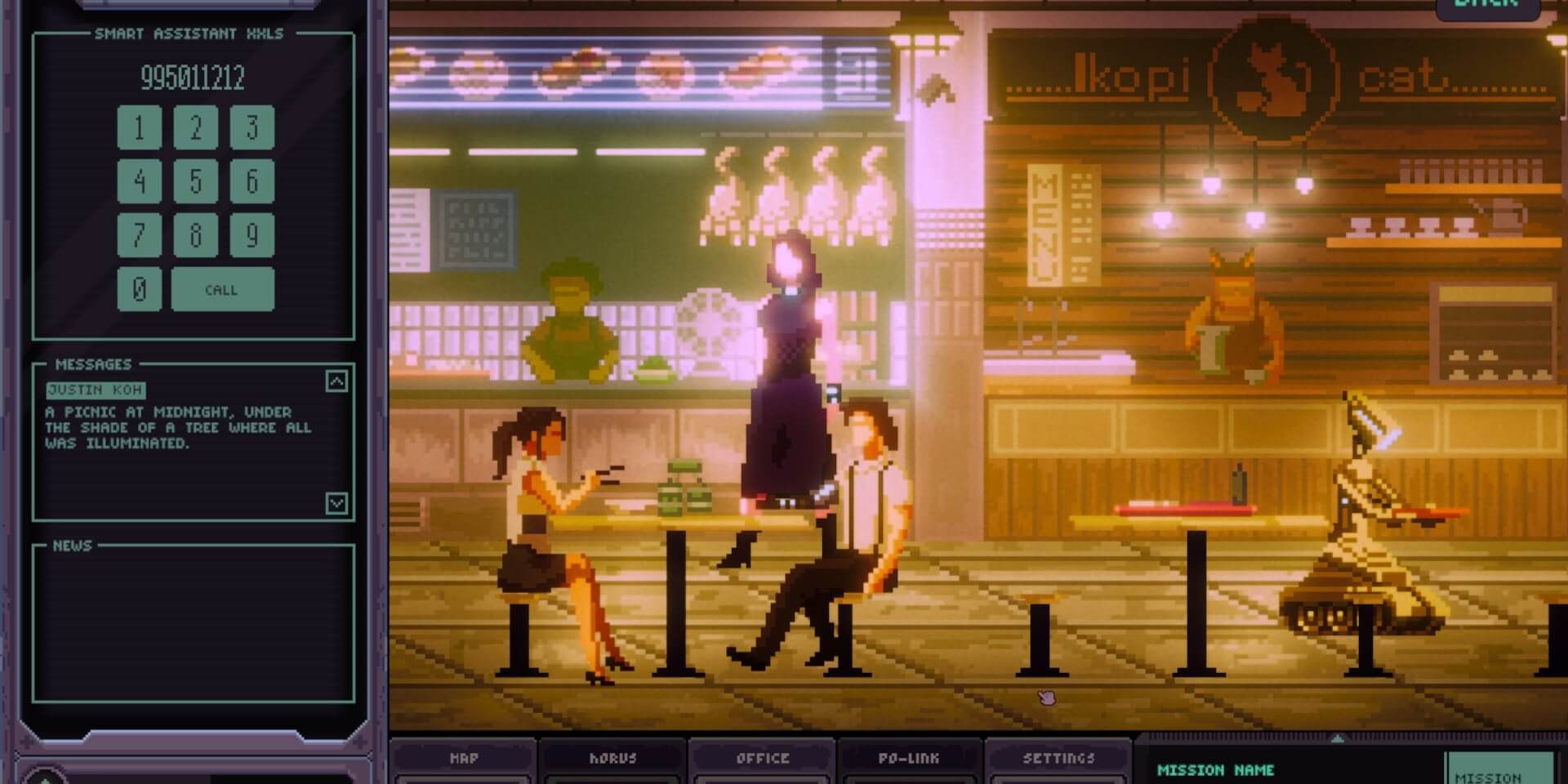 A free prologue to the larger game Chinatown Detective Agency, in Day One you play as the detective Amira Darma. She's new to the PI field, so you'll put to good use your real-world detective skills to help her progress in her career. With a neo-noir-style mystery setting, you're not fighting to find a murderer, but to bring to light an international conspiracy.
Though darker than Paradise Killer, the detective uncovering a larger syndicate plot is found in both games. Day One also has a female-led narrative, if you're looking to keep the Lady Love Dies vibes going.
7

Silicon Dreams Cyberpunk Interrogation (2021)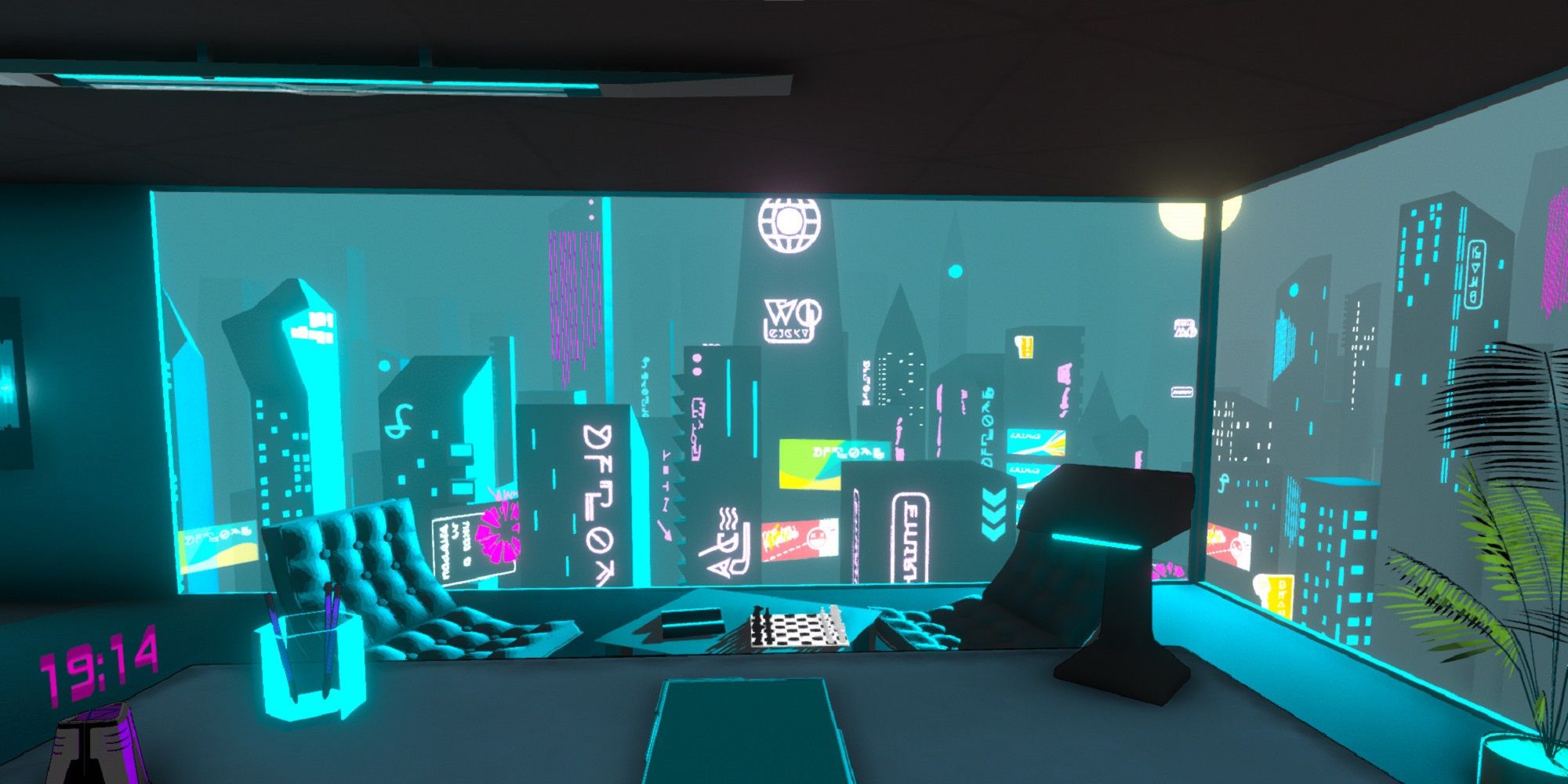 Leaning in on the futuristic sci-fi, Silicon Dreams Cyberpunk Interrogation takes place in the year 2065, and you play as an android whose job is to interrogate other androids to find deviants. Searching for any lies, spikes in emotions will give you clues to where to look and who to probe further.
Unlike Paradise Killer aesthetically, the detective aspects are very similar – if not more demanding in Silicon Dreams – and both take you to the future to explore a world far removed from our current reality.
6

Star Apprentice: Magical Murder Mystery (2021)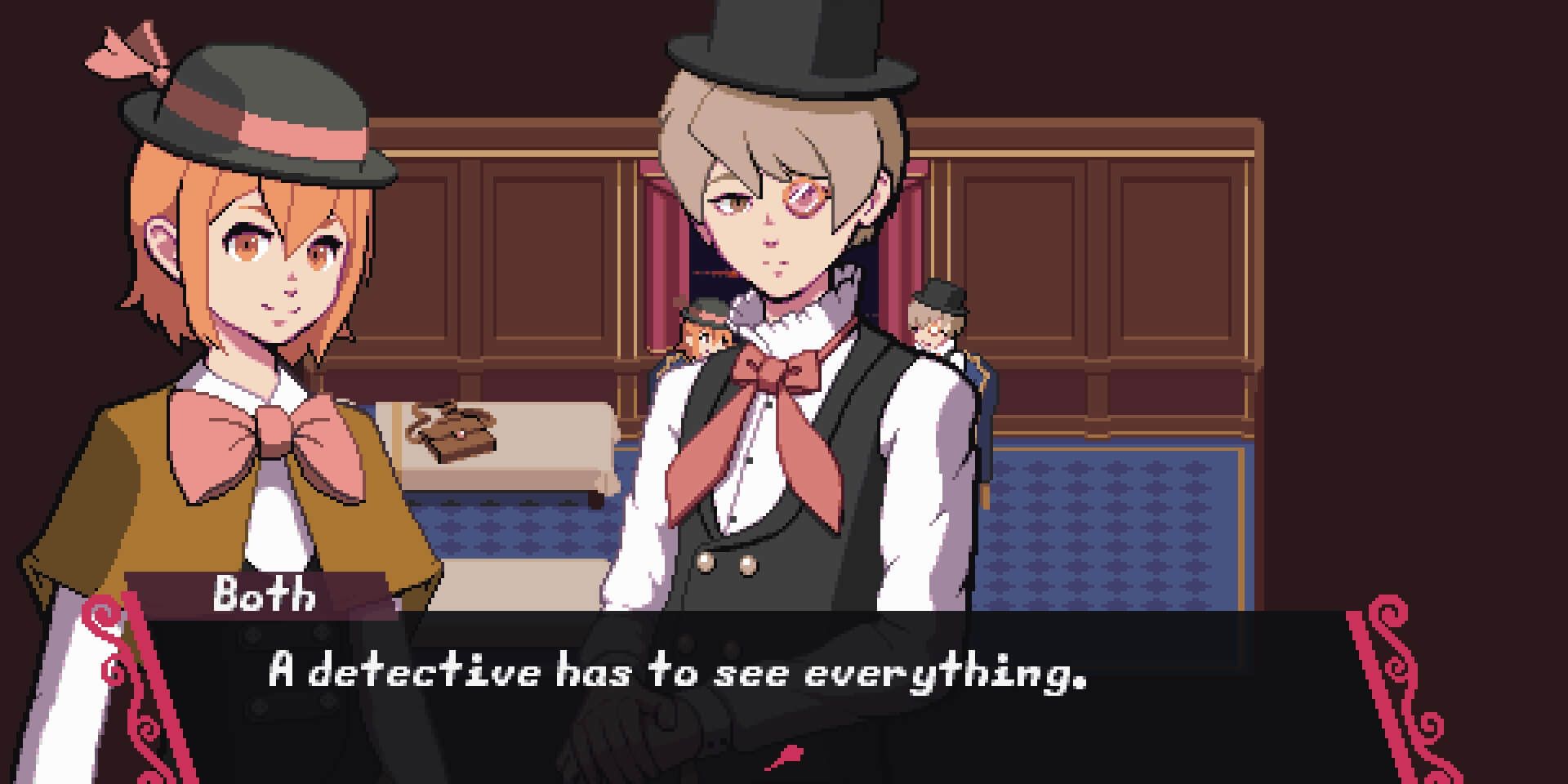 Star Apprentice is a Danmaku Detective game, blending point-and-click and bullet-text features to form gameplay. You'll interrogate suspects, hunt for clues, collect evidence, and weed out the lies from the truth to solve the case.
Another female-led detective game, you play as Minnie on the hunt for the murderer. The gameplay is different from Paradise Killer, but the cutesy graphics and genre-blending are comparable. If you liked the communication with suspects in Paradise Killer, and wanted more of it, Star Apprentice will appease that desire.
5

Boodunnit?! (2021)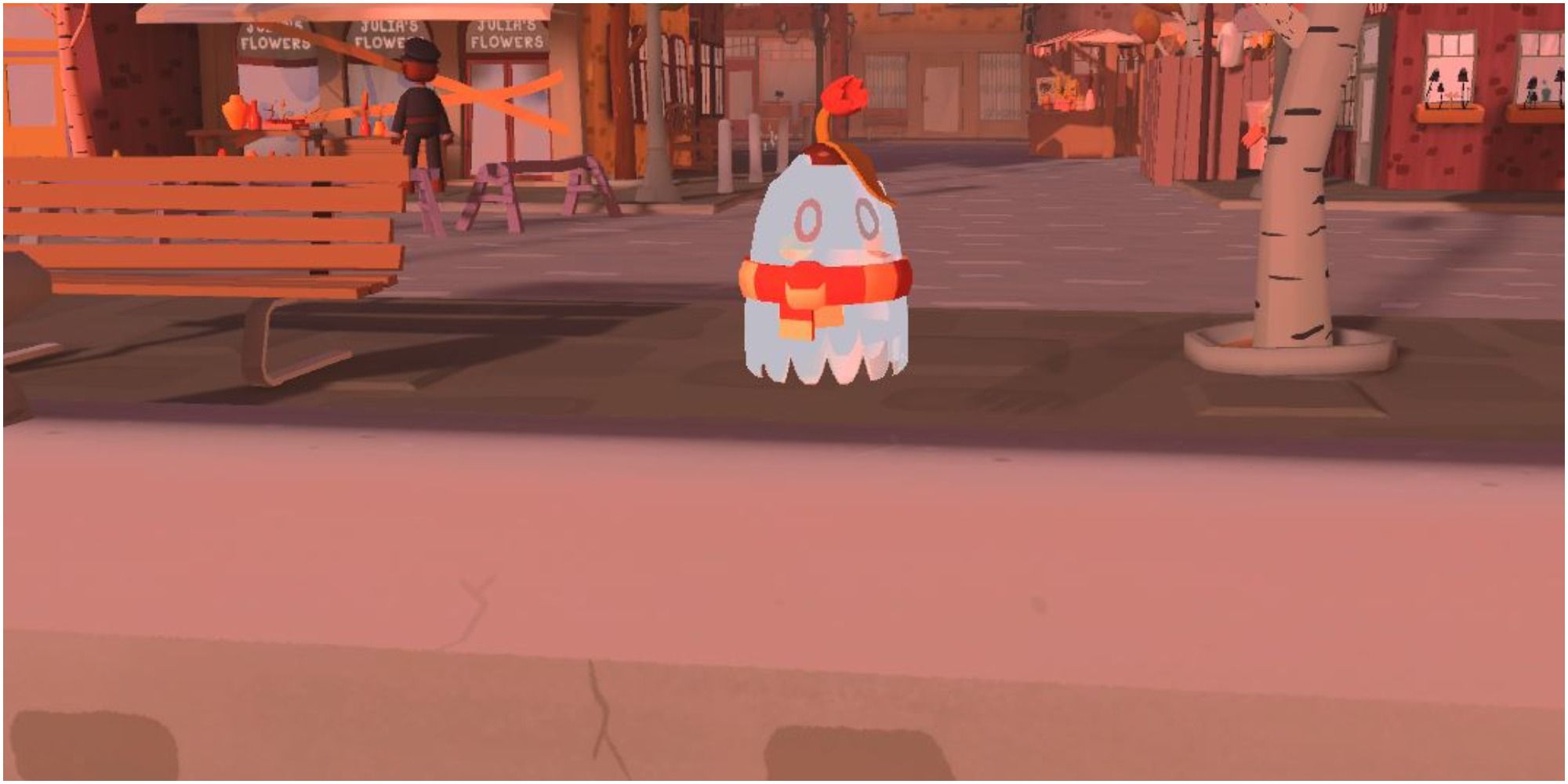 Adorably animated, Boodunnit?! mixes adventure with a sandbox-style open-world game. You play as a ghost who has to solve her own murder, exploring the world to collect clues and find your killer. Though not set on an island, this has the lighter vibes of Paradise Killer.
Both play with otherworldly concepts, as well as give you free rein to hunt down a killer. Whereas Lady Love Dies was a former exile of Paradise, Boodunnit?! puts you in the thick of the issue as the victim of the crime, so you have more incentive to solve the case.
4

Methods: The Detective Competition (2020)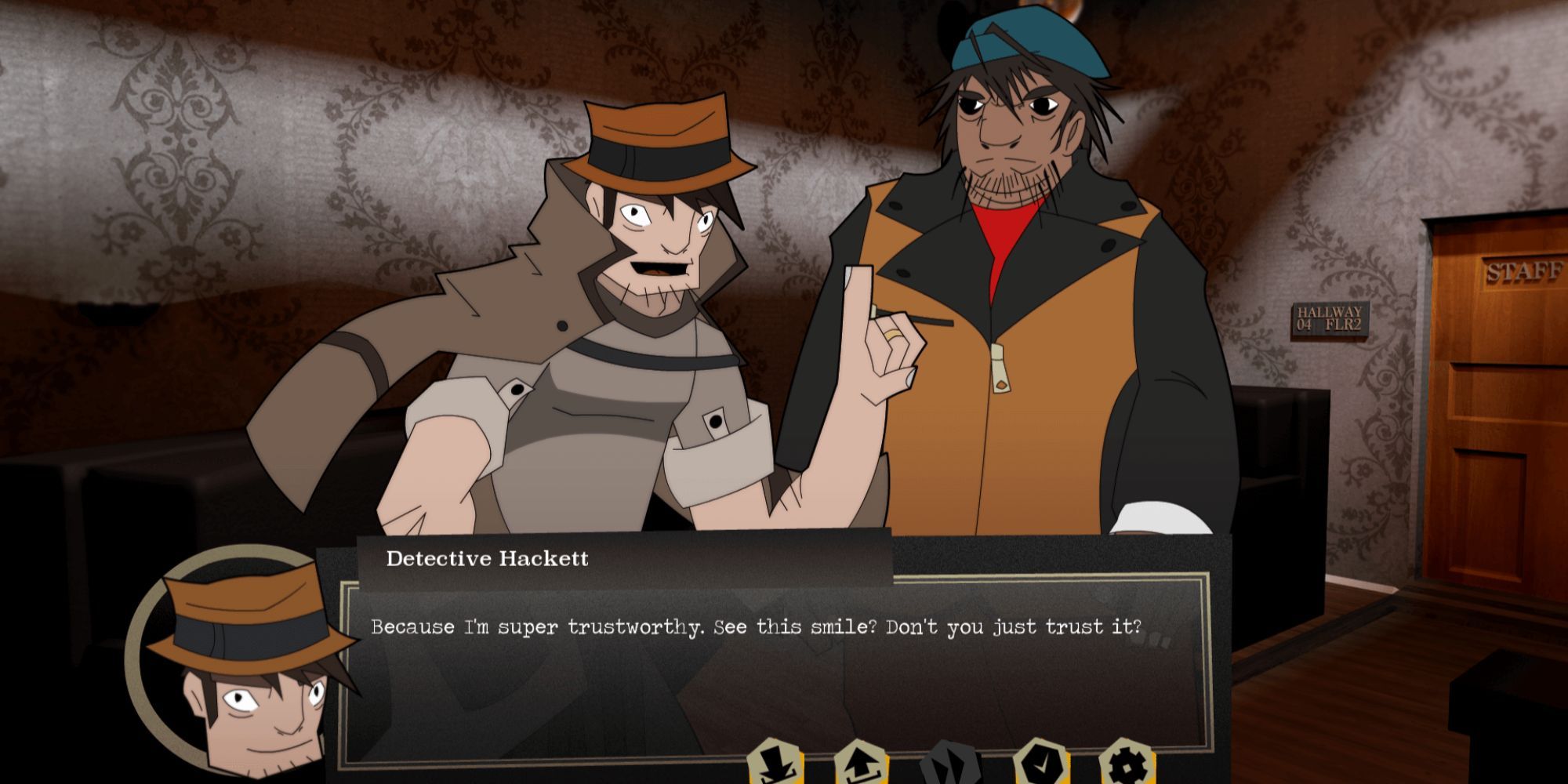 You are one of 100 (AI) detectives put on a case, and whoever solves the crime first gets a cash prize in-game. Competing alongside this horde of detectives, however, are the criminals committing the crimes. If they win, they get the money – and are sentenced to parole no matter what the crime is they committed.
Similar to Paradise Killer with its alternative reality setting, it focuses much more on the detective aspects of the storyline, removing the free-play feeling Paradise Killer and others offer. If you found you wanted more pressure or more structure to the crime-solving motivation of Paradise Killer, this game is for you.
3

The Great Ace Attorney Chronicles (2021)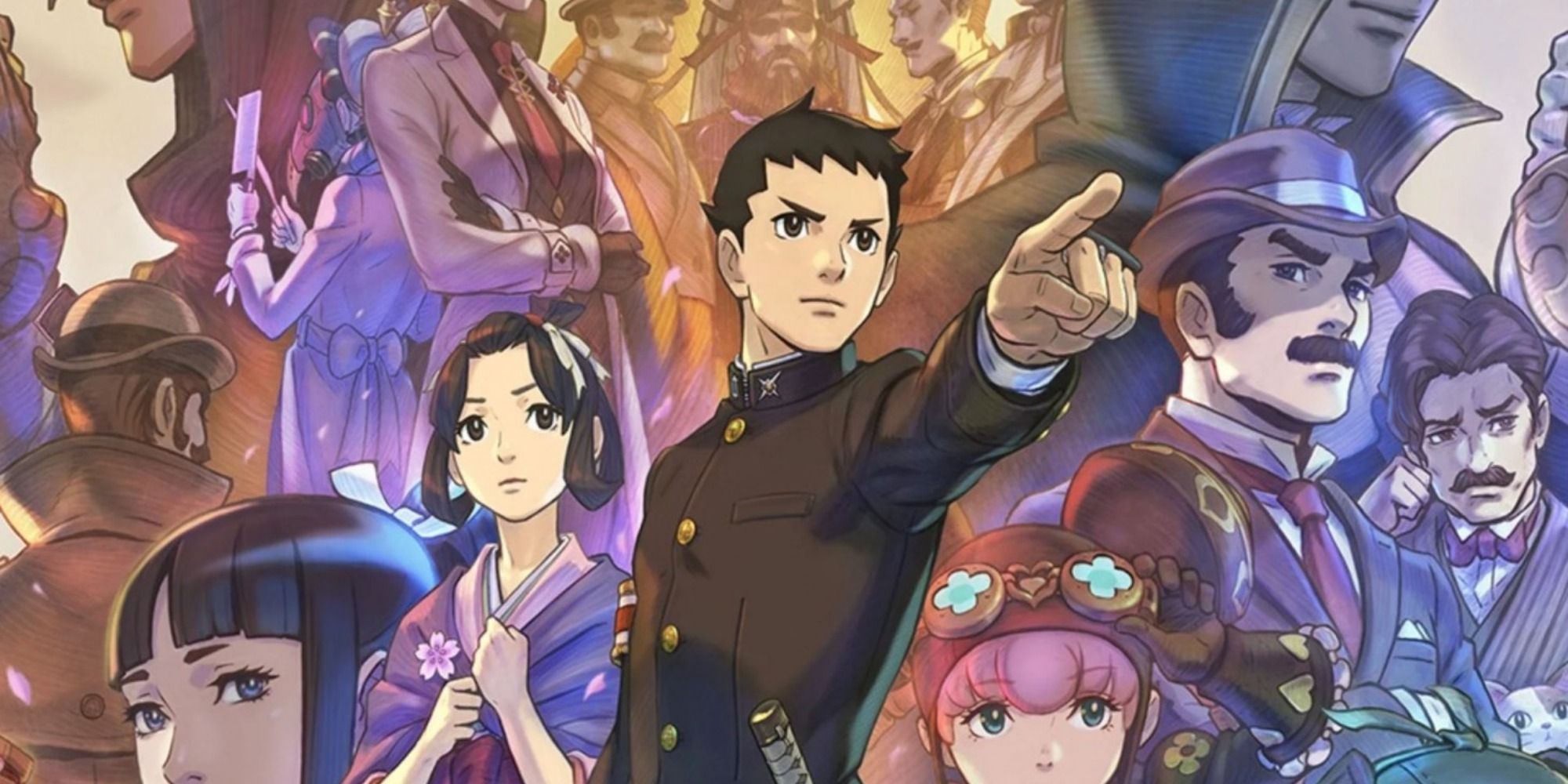 Dramatic but charming, The Great Ace Attorney Chronicles is full of witty characters, including the lawyer Ryumosuke you'll follow collecting evidence. You'll use this evidence to draw your own conclusions to use in court.
If you enjoyed Paradise Killer, but wanted to see the outcome – or plead your case in court once you solved the murder – The Great Ace Attorney Chronicles is a game for you. You get to be the lawyer putting together clues and arguing your own case against the criminal.
2

The Flower Collectors (2020)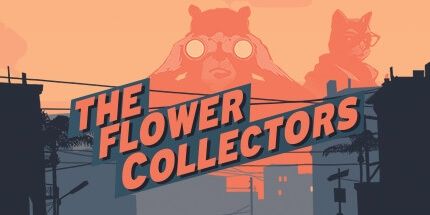 Instead of going forward in time, you're going backwards to 1977 Barcelona in The Flower Collectors. You play as a former cop who is now wheelchair-bound, and has witnessed a murder. In an attempt to solve the crime, he finds and teams up with a rookie reporter. Armed with a camera, binoculars, and a transmitter, you uncover secrets from your balcony.
Unlike most detective games that hinge on travel, this is a bottle-episode style experience. You'll rely heavily on your instincts and detective skills to connect the dots from your restricted position in the game – though you have a gorgeous view in Barcelona!
1

The Innsmouth Case (2020)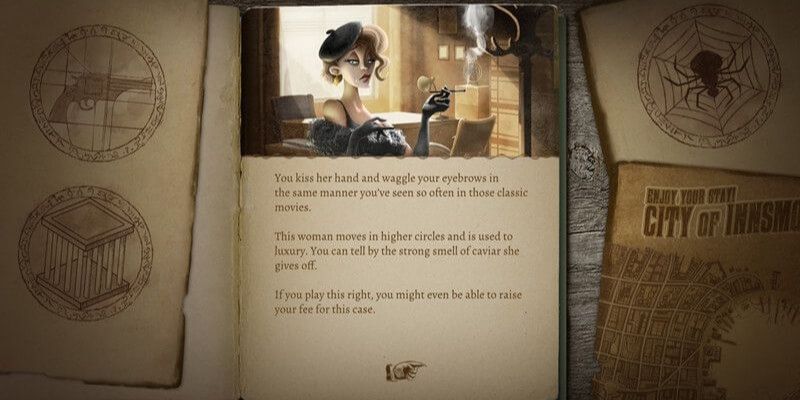 A choose-you-own-adventure game, The Innsmouth Case is inspired by HP Lovecraft's writings. Claiming to be the first game to combine horror and comedy in a text-based mystery game, the sci-fi and fantasy elements will bring to mind Paradise Killer, even if the darker setting doesn't.
If your favorite part of Paradise Killer was the quirky and unique concepts, this game will definitely satisfy your itch for weird and abnormal gaming.
Source: Read Full Article