Mobile gaming has come a long way in the last few years as it continues to evolve into a viable source of gaming for gamers who are on the go, just chilling out in bed, or who don't have access to a gaming PC. With controller support, a more comprehensive array of gaming accessories, and more powerful gaming phones being released, there are many more possibilities.
From port releases to unexpected gems, 2022 was a massive year for mobile gaming. So much so it was hard to narrow down this list of the year's best. This is just a small offering of some excellent 2022 releases to catch you up with the latest and greatest in mobile gaming.
10/10

20 Minutes Till Dawn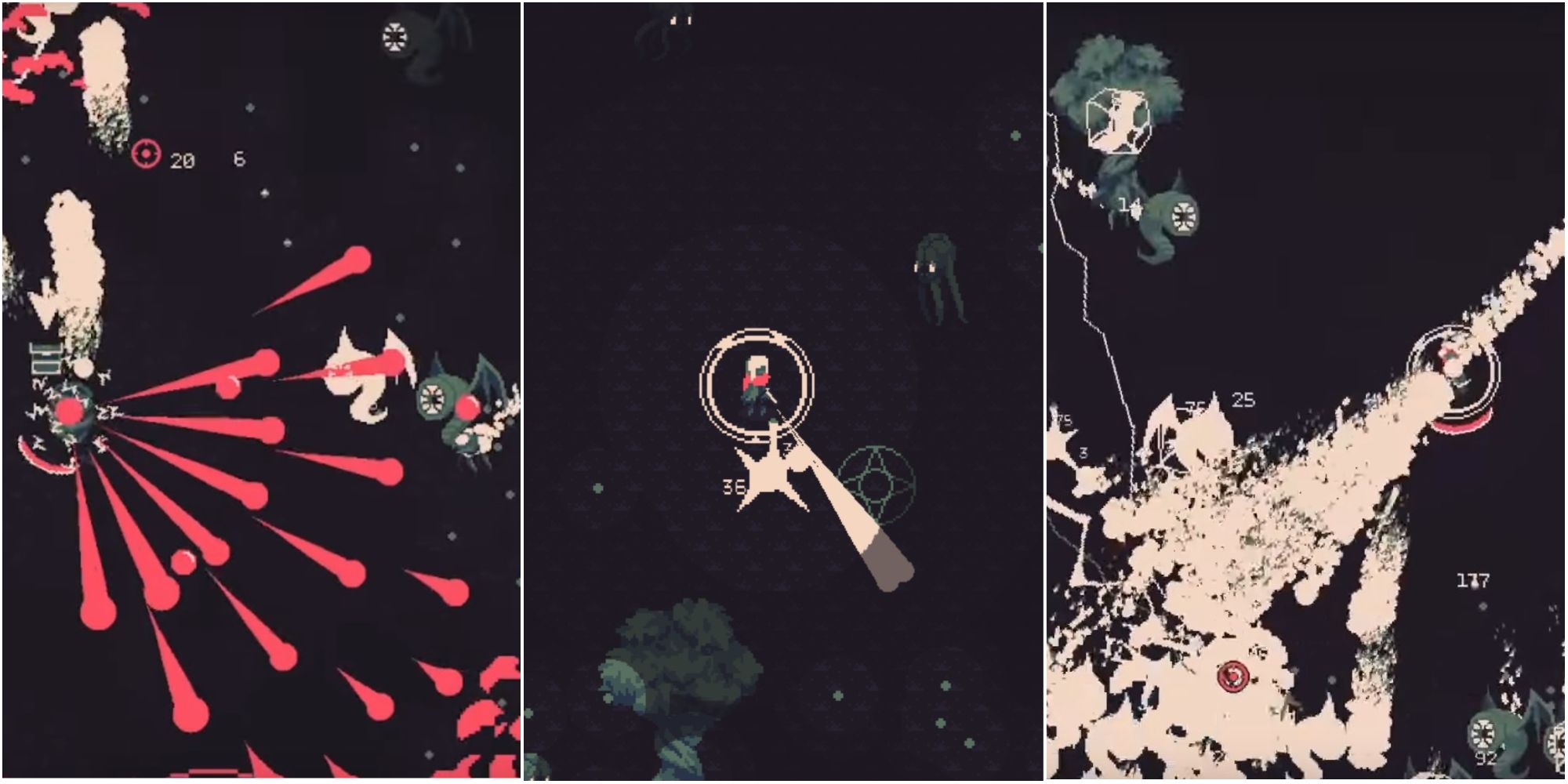 This roguelike, shoot 'em up survival game has a massive following. With its Lovecraftian mythology, pixel art style, and challenging yet dynamic gameplay, 20 Minutes Till Dawn is a ton of fun. It has full controller support, and with the 10-minute mode, it's perfect for short sessions on the go.
Although the game is not free, the price is small for a great game that doesn't push freemium or ad-supported gimmicks.
9/10

Gunfire Reborn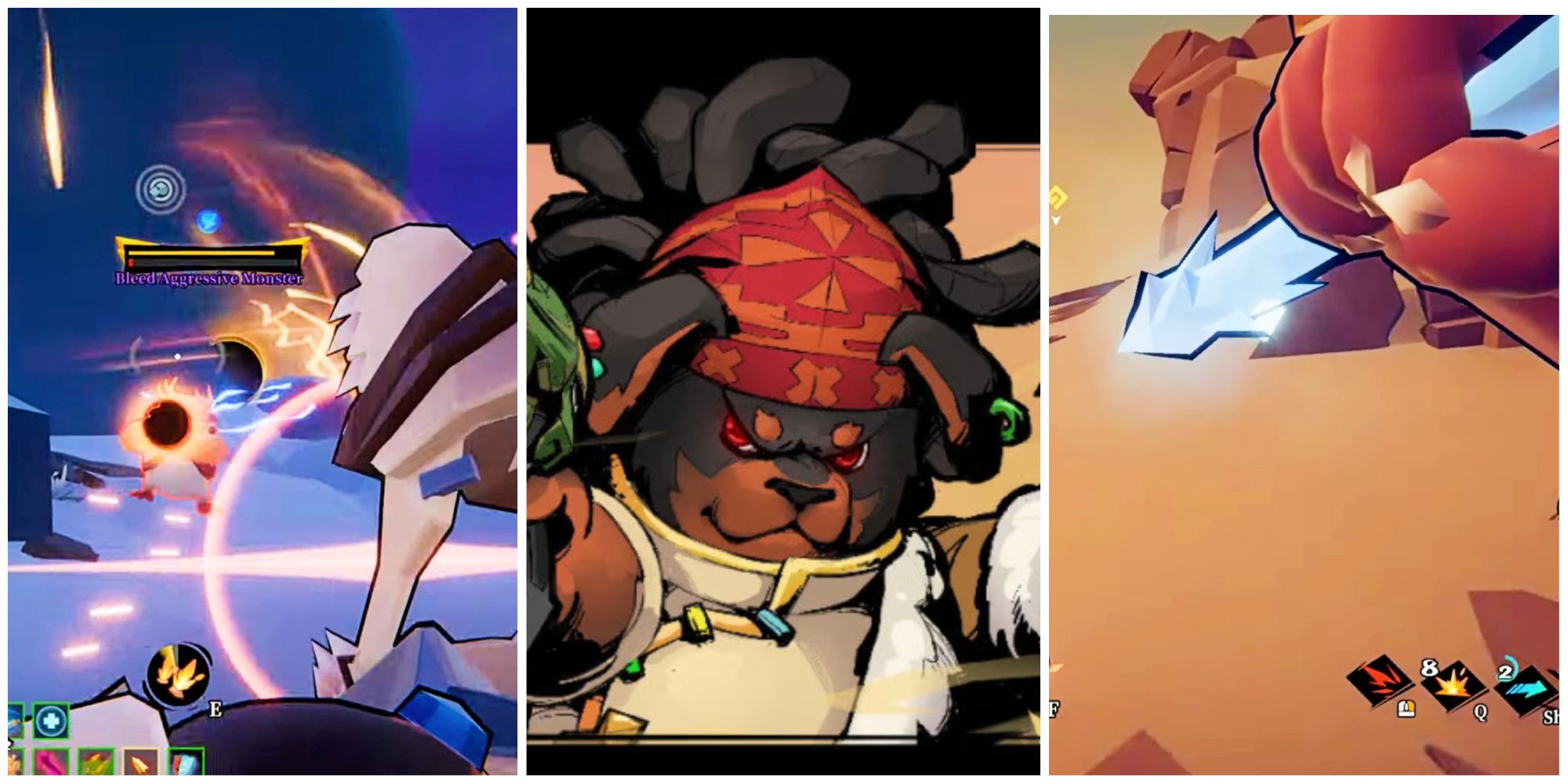 Gunfire Reborn is a fantastic mobile port of a roguelite FPS game that was released on PC back in 2020. It has full controller support and great gameplay incentives, rewarding players for playing well, progressing, and learning the game, with no pay-to-win mechanics here, although you'll need to buy the game.
You can play solo or online with friends, and with the fun, rewarding gameplay mechanics and the lively online community, you'll sink hours into Gunfire Reborn.
8/10

Streets Of Rage 4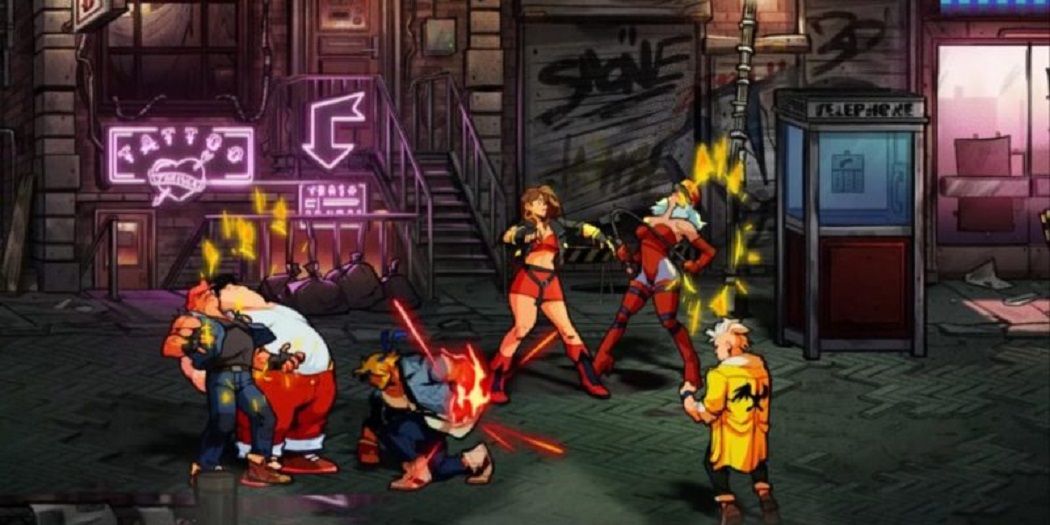 If you want a retro beat 'em up game, the Streets of Rage 4 port is your best choice. A new addition to the series after 25 years, the hand-drawn comic-inspired graphics and gameplay run brilliantly on the mobile.
There are multiple play modes and many characters to choose from, with controller support and no microtransactions. With a recent multiplayer update and the Mr. X Nightmare DLC, there's plenty of content here, and it's perfect for playing some quick games while you're commuting or out and about.
7/10

Marvel Snap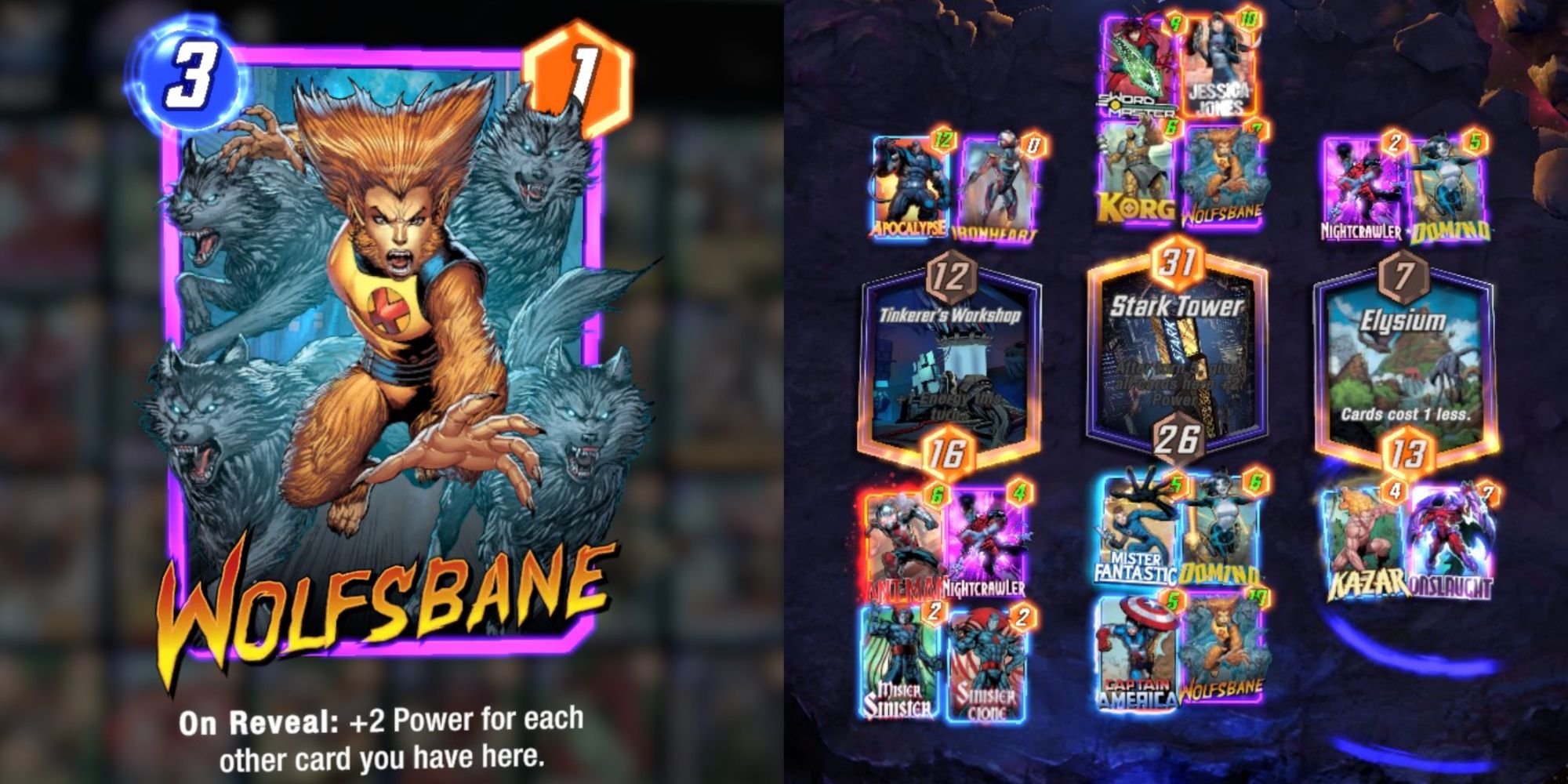 Marvel Snap was a massive release in 2022 and is one of the most popular mobile games. The deck-building strategy card game runs beautifully on mobile with gameplay that is easy to understand but hard to master, making it fun and interesting.
Marvel fans will especially love seeing their favorite superheroes' cards and variants, with the ability to deck build and combine any Marvel hero. Even though there are steep microtransactions for card variants, the game has a built-in free reward system to obtain new cards.
6/10

Vampire Survivors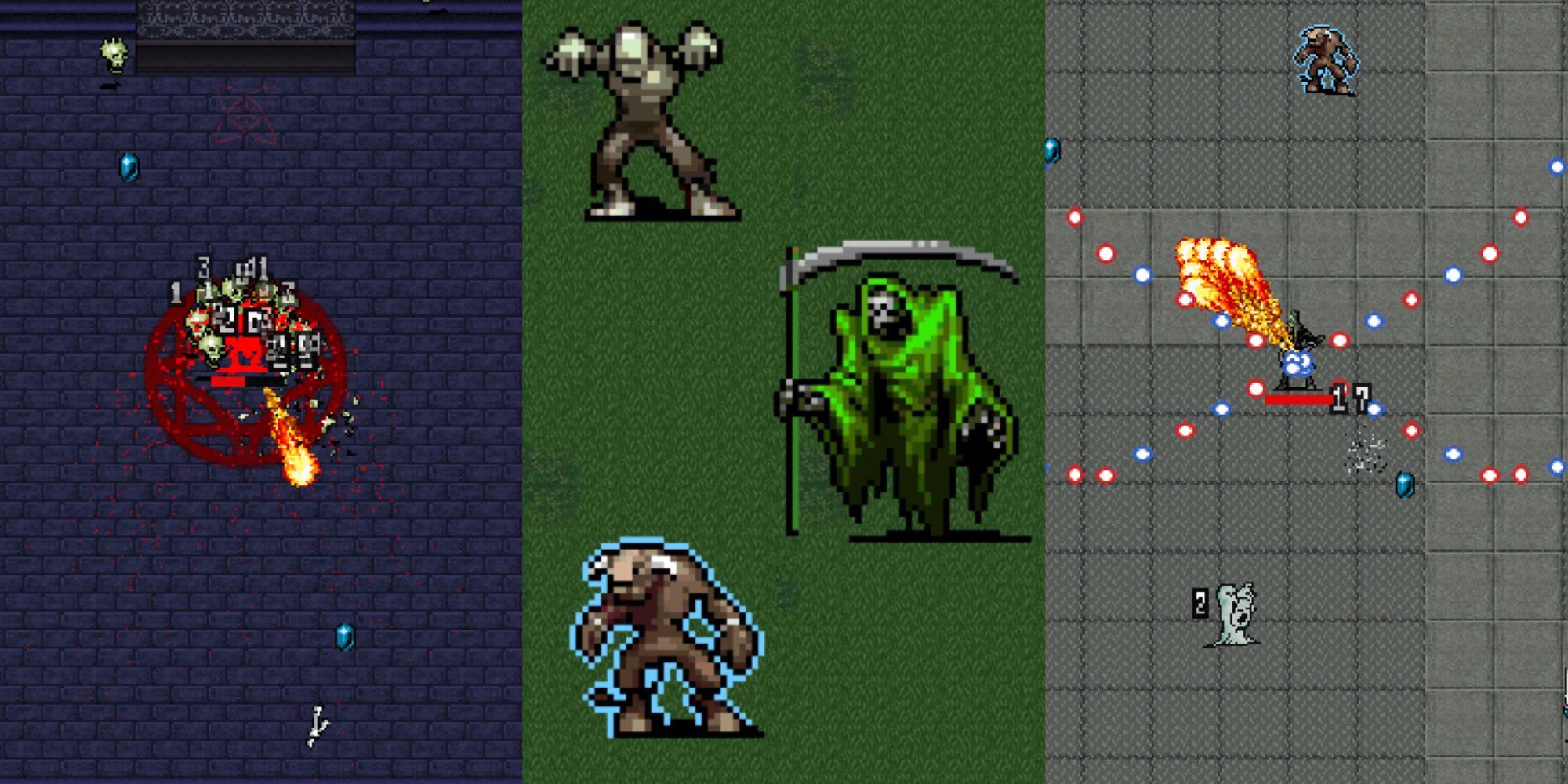 The supernatural indie phenomenon, Vampire Survivors, was finally released this year on mobile, with the full game available for free. This survival RPG with roguelike gameplay sees you trying to survive against waves of undead monsters with different stages and characters to choose from.
It's the perfect casual mobile game with simple controls that hit that sweet spot of strategic and challenging gameplay. With so many hidden items, Easter eggs, and unlockable upgrades, Vampire Survivors has so much value.
5/10

Apex Legends Mobile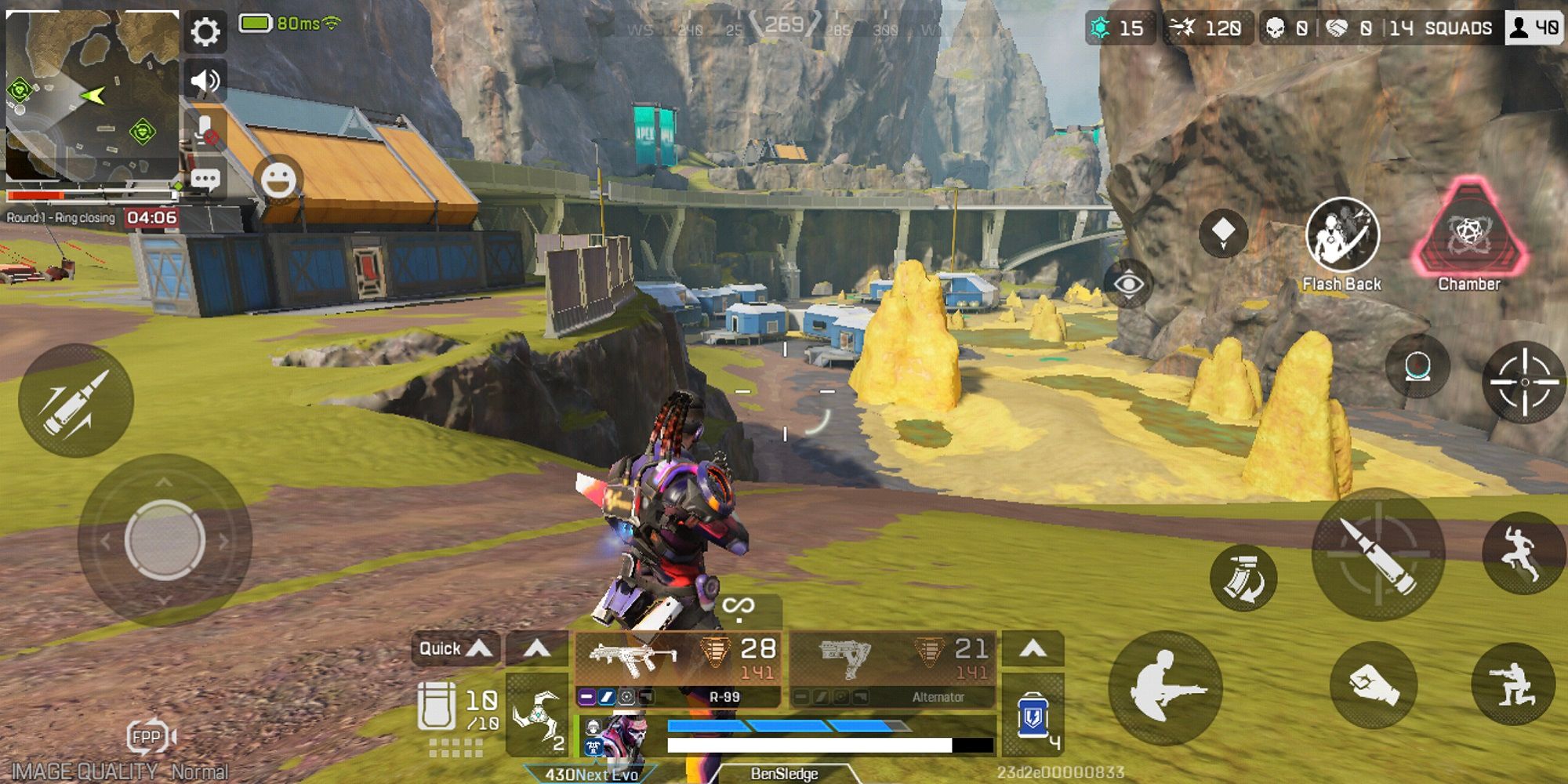 Apex Legends Mobile is a must-play game for those without a PC or Nintendo Switch who want a solid FPS experience on their phone. So long as your phone can handle it, the graphics and gameplay are custom-built for the mobile with fast-paced and well-balanced matches.
It has full controller support and unique content only available through this standalone Apex Legends title, from new legends and maps to gameplay and progression.
4/10

Dungeons Of Dreadrock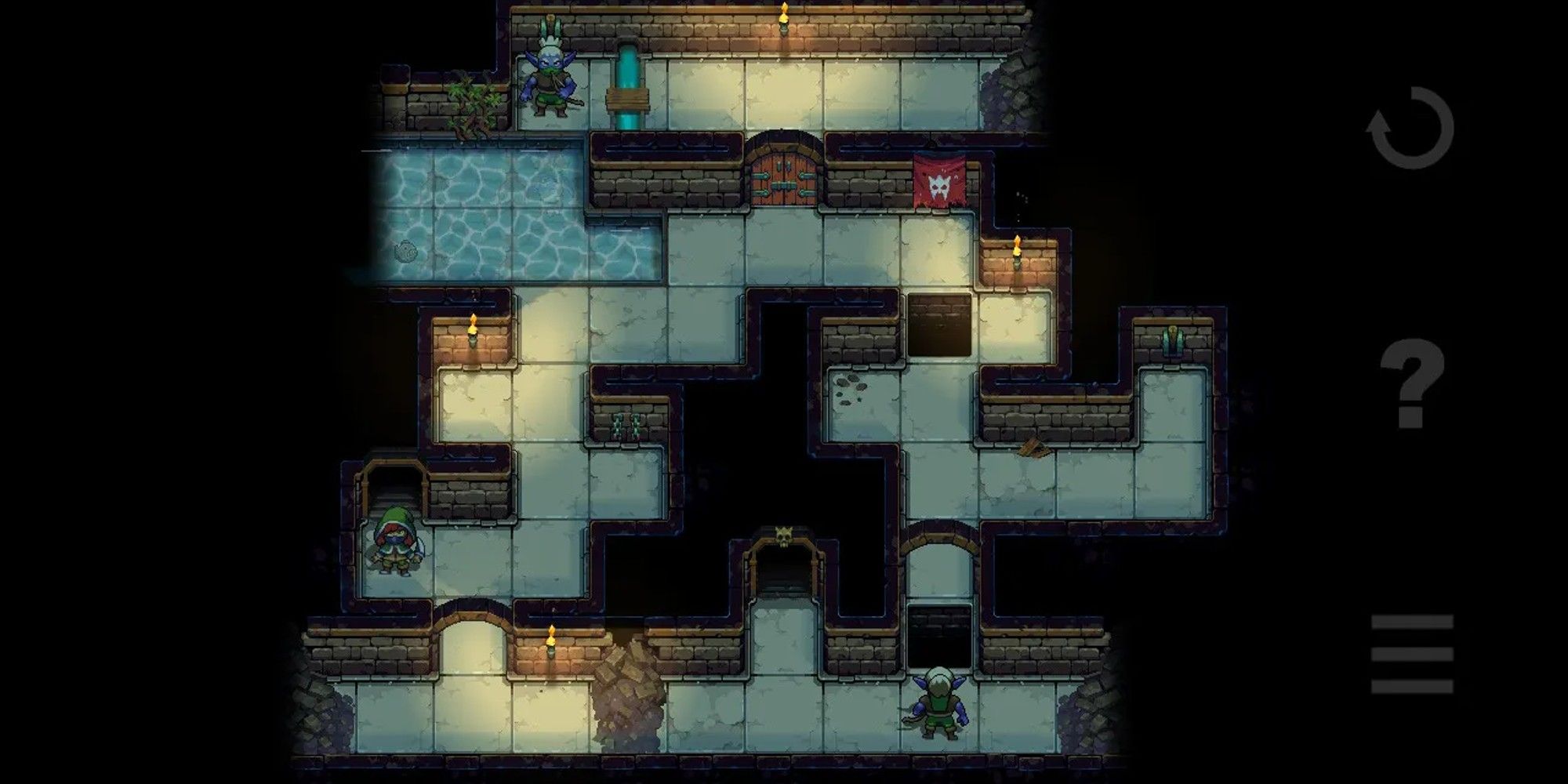 Dungeons Of Dreadrock is a retro-style puzzle dungeon adventure with 100 handcrafted levels to solve your way through. It has the perfect mix of challenging yet solvable puzzles and gameplay, with cute pixel art, humor, and tons of personality.
Its well-written story, music, art, and inventive mechanics will keep you playing. Dungeons of Dreadrock is a fantastic offline mobile game to play when you need to pass the time or if you're craving that nostalgic D&D vibe.
3/10

Pixel Tribe: Viking Kingdom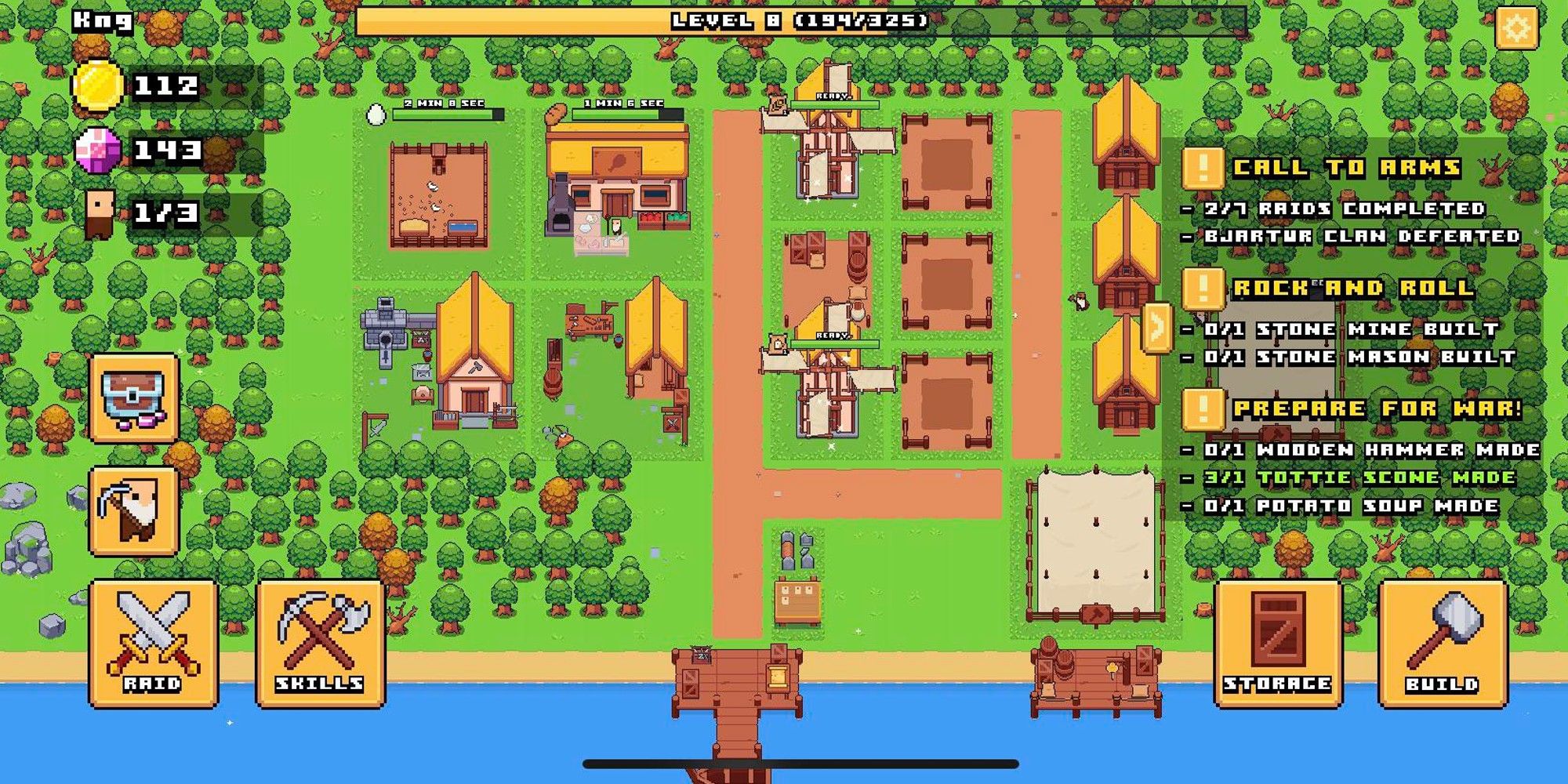 Pixel Tribe: Viking Kingdom is an indie strategy RPG with retro pixel graphics where you'll build and upgrade your tribe of Vikings through weapon and armor crafting and dungeon raids.
This is a great mobile game for the amount of RPG and farming sim elements you have here, with being able to craft, build, grow crops, and raise animals. In addition, you can go on turn-based raids to level up your Vikings and their fighting skills, and although the mechanics sound complicated, they are pretty simple but tons of fun.
2/10

Alien: Isolation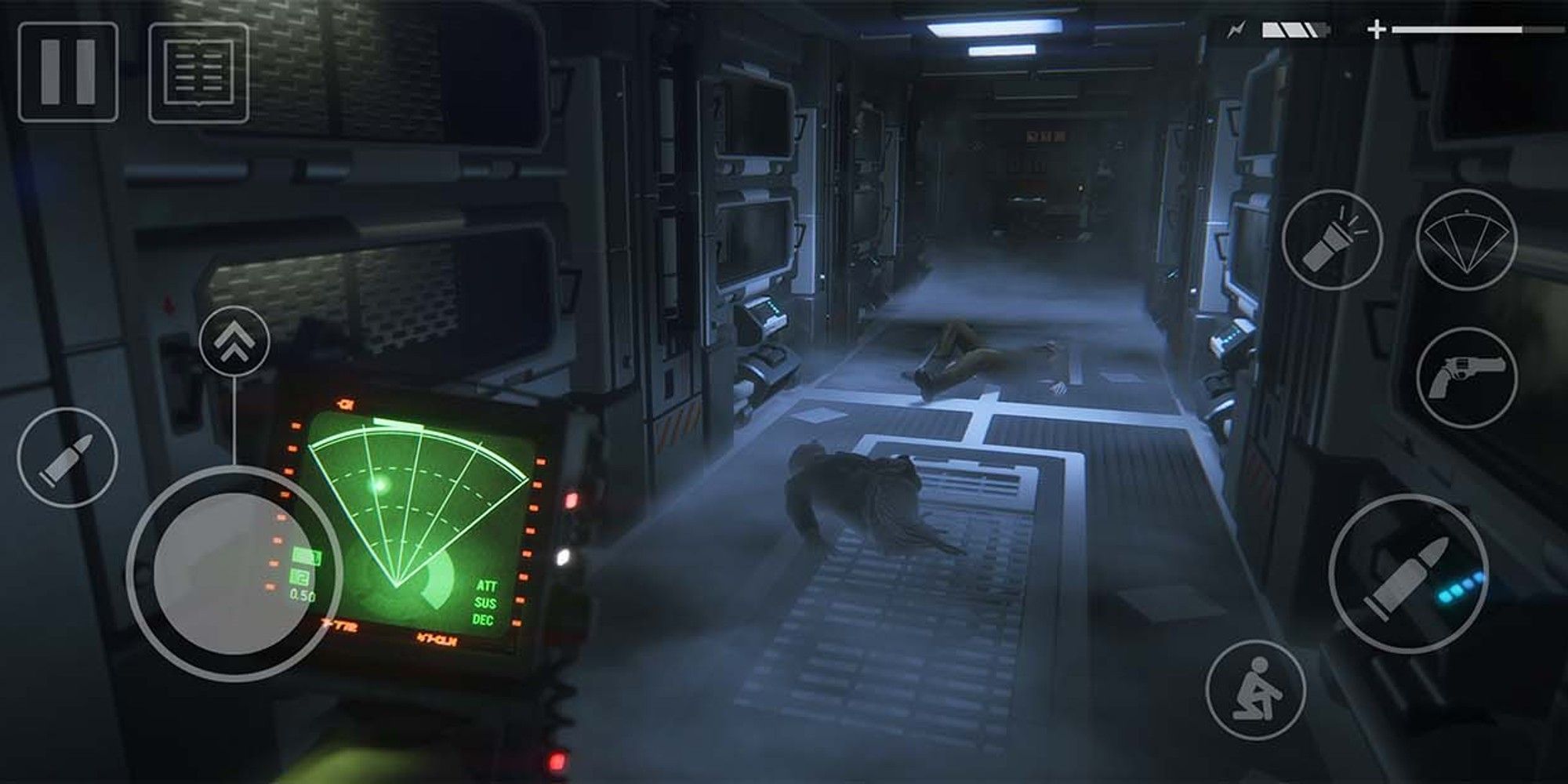 In all of its horrifying and stunning glory, Alien: Isolation was released on mobile in 2022, and it's arguably one of the best mobile ports ever. Inspired by the 1979 film Alien, you play Ellen Ripley's daughter trying to survive while solving her mother's mysterious disappearance.
Tailored for mobile with every DLC included and full controller support, you can experience one of the best horror survival games without needing a PC or gaming console.
1/10

Dicey Dungeons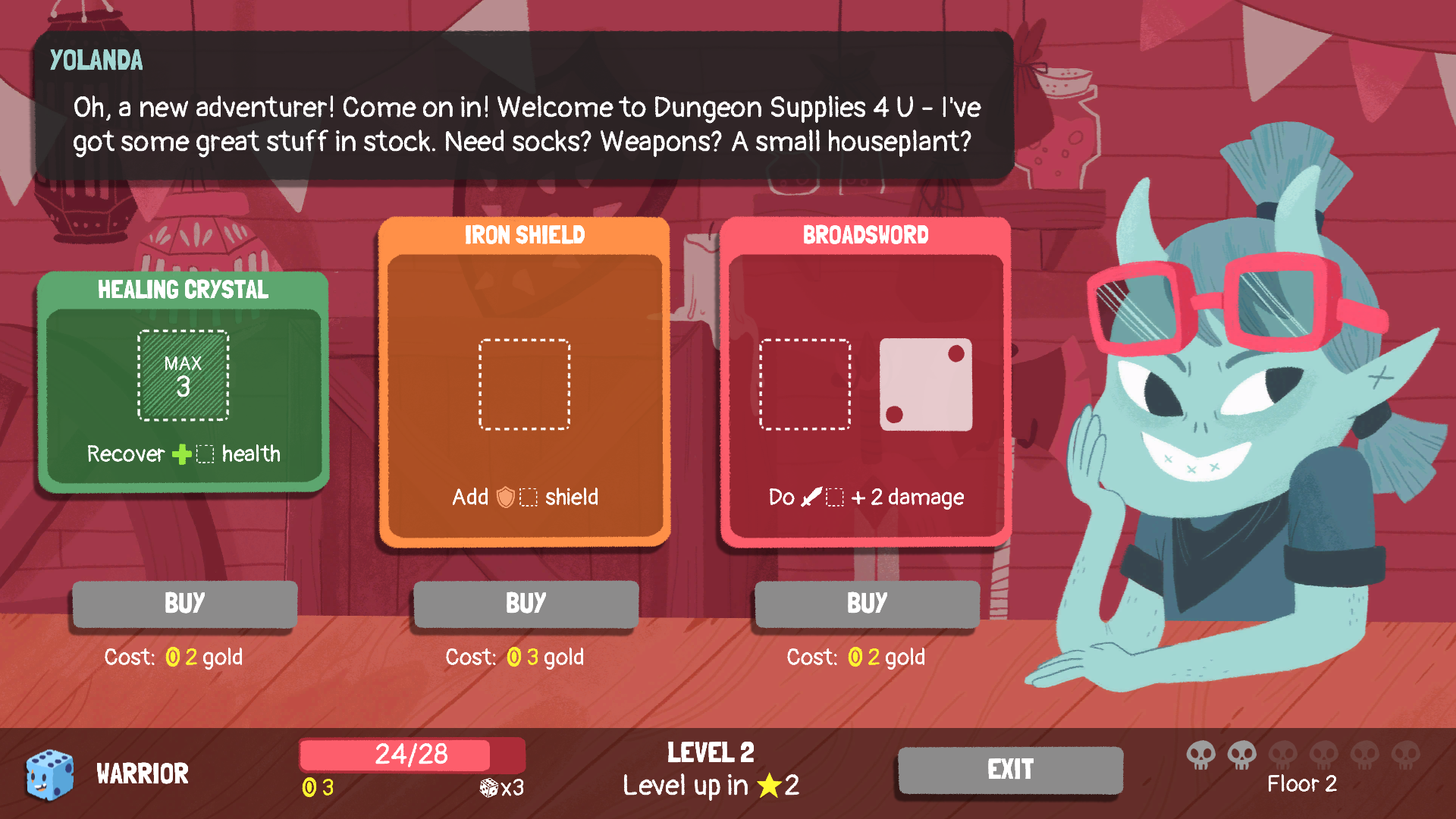 Dicey Dungeons is a dice-rolling, deckbuilding, and roguelike game with the perfect amount of casual gameplay that is still satisfying for hardcore strategy gamers. You'll fight through dungeons with dice rolls, cards, gear, and abilities you find along the way.
It's a great mobile game port because of how well-suited it is for casual playing on the go when you need to kill some time and the cute, clean art style. This is a challenging but fun game with unique mechanics and no microtransactions, so it's worth checking out.
Source: Read Full Article