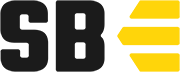 This article is brought to you by Statbanana, the best Overwatch strategy tool.
Activision Blizzard and Google entered a multi-year partnership for exclusive streaming rights to the Overwatch League, Hearthstone esports, and the new Call of Duty League, the companies announced today.
Previously, both Overwatch and Hearthstone esports events were streamed on Twitch. The Call of Duty League, which begins tonight, didn't have a streaming partner announced until this afternoon.
Ryan Wyatt on Twitter
Esports lives on @YouTubeGaming. Welcome to the family, Overwatch League, Call of Duty League, and Hearthstone Esports. Let's get this thing going with the inaugural season of the Call of Duty league kicking off today! https://t.co/9PAUaaQSz0 https://t.co/p9kSbD9aAi
Source: Read Full Article