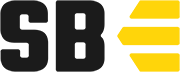 This article is brought to you by Statbanana, the best Overwatch strategy tool.
Shanghai Dragons will move its players and staff from China to South Korea due to concerns of the coronavirus, the team announced today. The relocation comes just over one week before the Overwatch League's third season begins, making the Shanghai-based team the second org to move its players out of the country because of the virus.
"Our priority is to ensure the safety of all our players and staff along with providing the best possible environment for them to practice in," the team wrote in its official statement. "As such, after taking into consideration our match and practice schedule, we will be temporarily relocating all our players and coaching staff to Korea effective immediately."
Shanghai Dragons on Twitter
Update regarding the safety of our team and our plan moving forward.
Source: Read Full Article