The Chicago Huntsmen appear to be all set for the 2020 Call of Duty League with today's roster addition. Days after signing their first substitute in Jordan "General" General, the team announced today that Troy "Sender" Michaels would be joining as head coach. Chicago was one of the last teams to announce its CDL roster, but now it seems they have it filled out. The only aspect missing would be maybe another substitute or two. However, with such a stacked roster, it seems unlikely the team will need many subs.
Here's a look at the updated Chicago Huntsmen CDL roster:
Matthew "FormaL" Piper
Seth "Scump" Abner
Dylan "Envoy" Hannon
Alec "Arcitys" Sanderson
Pierce "Gunless" Hillman
Jordan "General" General (sub)
John "x2Pac_ThuGLorD" Hartley (analyst)
Troy "Sender" Michaels (head coach)
Chicago finally adds a coach in Sender
Meet the coach @Sender_FN
WATCH: https://youtu.be/btZTTb3s5z8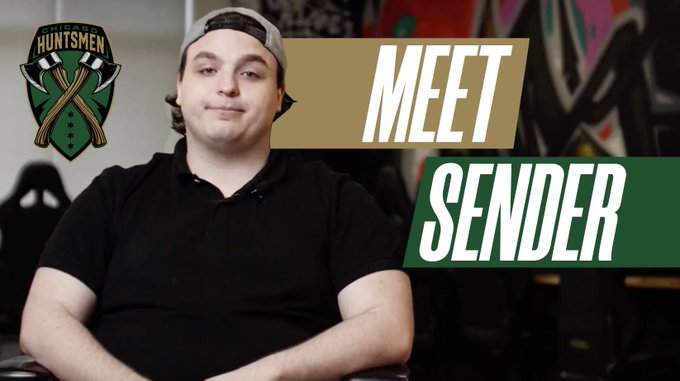 By playing this video you agree to Twitter's use of cookies
This use may include analytics, personalization, and ads.
It's been known that Chicago has a coach for quite some time. Early in Modern Warfare, the Huntsmen had someone in their scrimmage lobbies under the gamer tag "NRGCodCaster." So, while the announcement became official today, Sender isn't joining the team today as a new face.
Though it took some time to reveal, Chicago is getting one of the best coaching options with Sender. Most recently, the New Jersey native coached Engima 6 to a fourth-place finish at CWL Championships 2019. Though the team was huge underdogs, they were quite obviously well-coached, leading to their success.
The Black Ops 4 season was Sender's first year coaching, as he was a player on Enigma 6 for the World War II season. Prior to joining E6, Sender played on many teams, including Renegades, Dream Team, Rise Nation, and even Echo Fox for one event in 2017.
Sender is a proven coach that has a ton of experience as a player. While he hasn't had much opportunity to coach such a high-profile roster before, the Chicago Huntsmen clearly believe he's the man for the job.
The Call of Duty League kicks off Jan. 24 with the launch weekend in Minnesota. Make sure to keep up with Daily Esports for all of your Call of Duty coverage.
Source: Read Full Article