Before the start of the 2020 Spring Split, Riot Games has revealed that the LCS is undergoing some significant changes to its playoff formatting for the year, including a new way to qualify for the World Championship that will be replacing the North American regional qualifiers.
Riot said that the LCS will be adopting a similar playoff format to the LEC for the Spring Split. This means that the six best LCS teams will face off against each other in a best-of-five tournament with a loser's bracket. Here's a mock bracket of the Spring Split playoff format: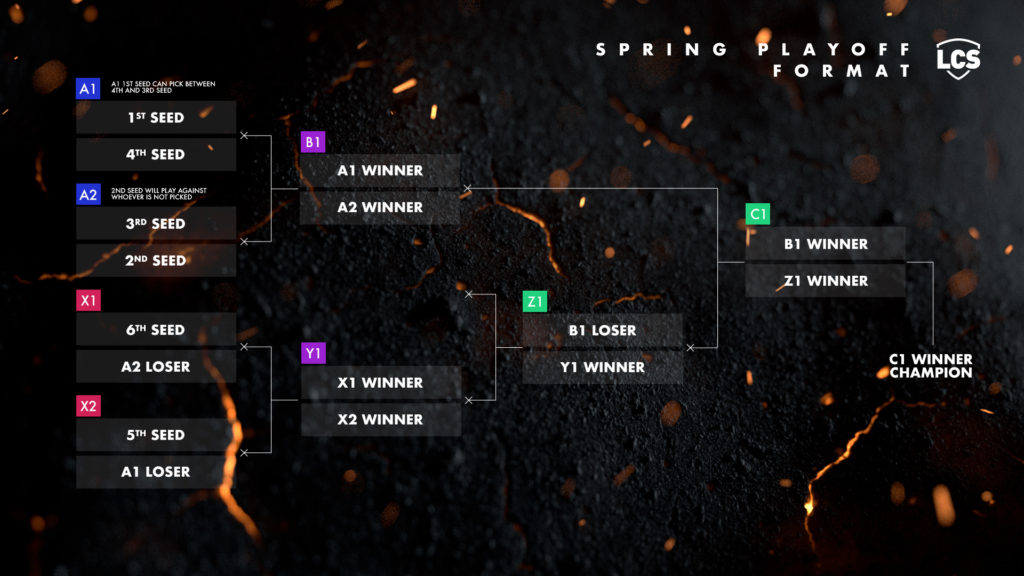 For the Summer Split, however, things will be different too—for the playoffs, the top eight teams will move from the regular season to a seeded best-of-five format with a losers bracket. Teams will now qualify from Worlds based on the new Summer Playoffs format, and will no longer get a chance via the Regional Gauntlet.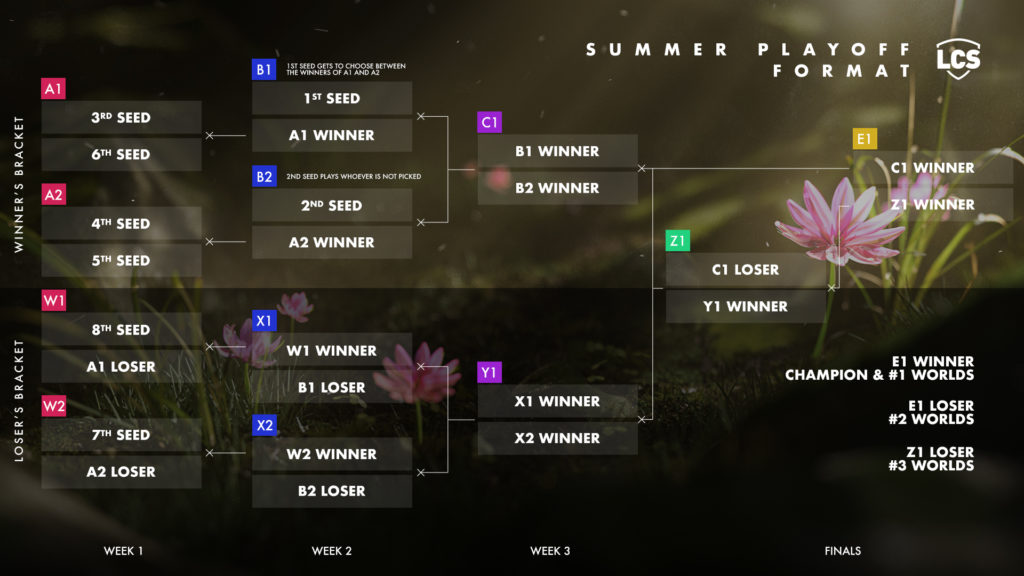 The Spring Split playoffs will begin on Saturday, March 18 with the first round. The second round will be hosted a week later, the third round will occur a week after that, and the finals will eventually take place on Saturday, April 18 and 19.
Source: Read Full Article