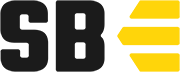 This article is brought to you by StatBanana, the best Overwatch strategy tool.
New year, new league. Overwatch Contenders, the multi-region competition for aspiring Overwatch League players on the Path to Pro, returns in January with a few new rules. North America will experience another region shift, less total prize money is available for players, and region locks have been all but eliminated within the competition. 
Overwatch Contenders operates in seven regions around the world: North America, Europe, South Korea, China, Australia, Pacific, and South America. In 2019, North America was split into two regions, East and West, to accommodate the large number of teams competing. In 2020, North America will go back to a single region. This is most likely due to the amount of North American academy teams, or Contenders teams owned by Overwatch League organizations, that have dropped out this year.
Overwatch Path to Pro on Twitter
Format, start date, prizing, and other details for the Path to Pro ecosystem in 2020. Details: https://t.co/1IqfFhGhMC
Source: Read Full Article