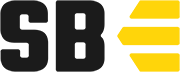 This article is brought to you by Statbanana, the best Overwatch strategy tool.
The Overwatch League's Paris Eternal will be based in New Jersey to start the 2020 season, according to a report by Teddy Amenabar of The Washington Post. The team will still host its homestand weekend in Paris as originally scheduled.
The league's vision from the beginning was to become a city-based league, with teams traveling around the world to face off against each other in 20 different locations. With teams based in the U.S., Canada, Europe, China, and Korea, this was a lofty goal from the beginning.
Launcher on Twitter
SCOOP: The Overwatch League's Paris franchise will be based in New Jersey at the start of the season, a blow to the league's vision of an intercontinental league. https://t.co/PdPPHETcf1
Source: Read Full Article