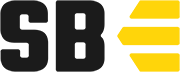 This article is brought to you by Statbanana, the best Overwatch strategy tool.
Not every champion decides to stay in the game. ORDER, two-time winners of Overwatch Contenders Australia, announced today that they wouldn't be participating in the 2020 seasons of the tournament. The team's roster and coaching staff have also been released.
"We are very proud of our tenure in Overwatch, and the players and staff who have represented us on our journey," the team said in a statement on their website. ORDER had an impressive 2019 within the Overwatch Contenders circuit. They won both seasons of Contenders Australia in 2019, unseating Sydney Drop Bears as the previous champions. They also attended the Pacific Showdown in the Contenders Gauntlet series.
ORDER on Twitter
Today we are officially announcing the departure of #ORDEROW, and our departure from the competitive Overwatch scene. Read: https://t.co/4wh2k4Xz5a
Source: Read Full Article