Fnatic did not have the best of the debuts in the 2021 League of Legends European Championship (LEC) Spring Split… only one victory out of three games was not the expected result for one of the most legendary organizations in the World.
On Friday, they got beaten by Misfits, and on Saturday, they could not defeat Rogue on the last game of the day. It was on Sunday when they got the long-awaited victory against Schalke 04.
.@FNATIC end their #LEC week with a win! pic.twitter.com/yA01rnpih6
— LEC (@LEC) January 24, 2021
There can be many reasons why Fnatic is not performing as it should. The game has changed a lot since the last Split, and the team itself has changed even more, after their superstar, Martin 'Rekkles' Larsson, left to join the eternal enemy: G2 Esports.
Another important change in Fnatic's roster happened in the mid lane, where Tim 'Nemesis' Lipovšek has been replaced by a player who comes from the North American LCS: Yasin 'Nisqy' Dinçer.
After that very-needed first victory, it was Nisqy himself who spoke about his debut on the LEC with Laure Valée, the interviewer for Riot Games' official broadcast: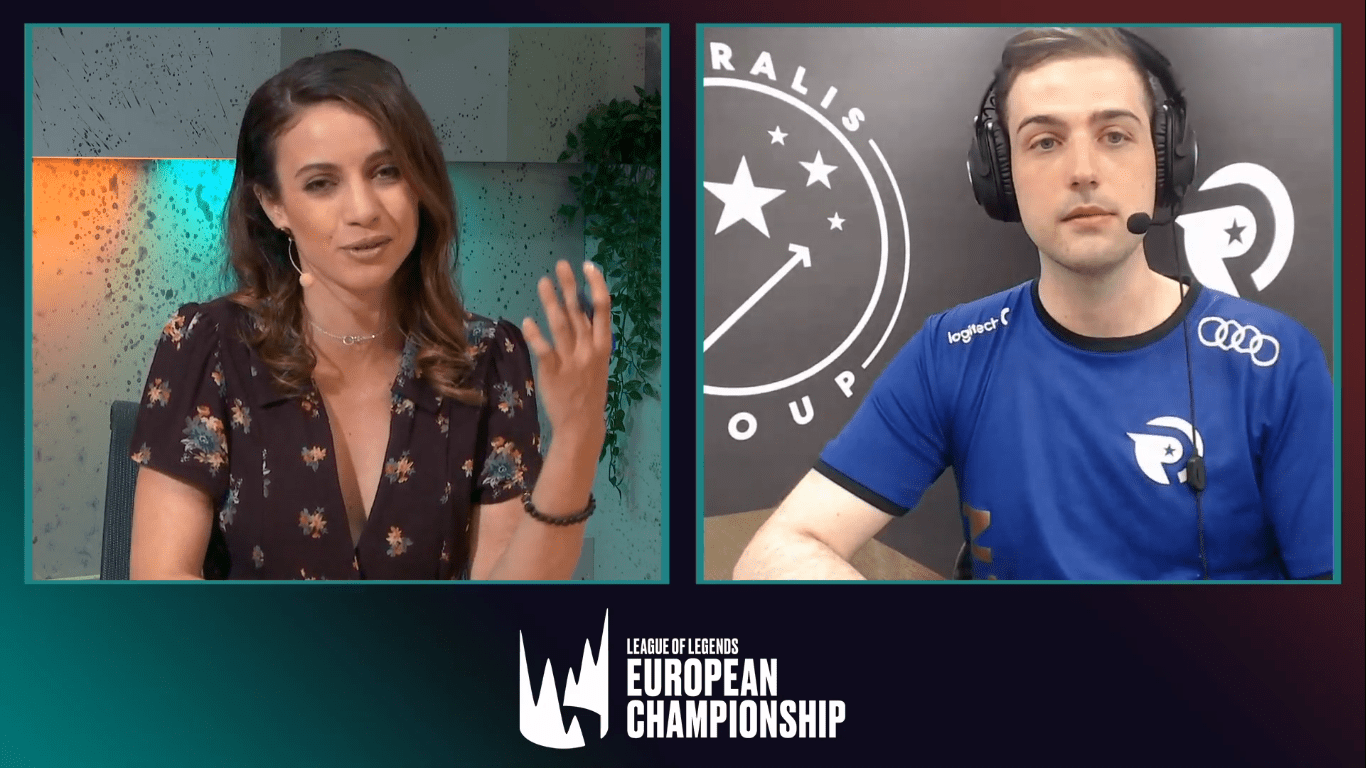 Fnatic has saved its Week 1 and I am joined by 'Nisqy' to talk about the game. Thanks for joining me! How do you feel right now after this victory?
It's great to win because we were 0-2 and it's always a shame to start losing. But the truth is that I have never really worried. I know we are good and we just have to click as a team, it is a matter of time. This win shows people that we will be a great team if we can get on the same page.
Let's rewind a bit and talk about the first two games. You guys looked like you were very desperate when it came to taking the group fights. From the outside, you seemed to have communication problems. Do you agree with that or was it something else?
I would say several things. In those defeats, we kind of executed too many solo plays, not necessarily calculated plays. Today we were planning everything and we all knew what was going on in the game. Also, we all contributed to what was going on in the Rift.
At times, we talked too much, but today I found us calmer, which also helped a lot. Today we played in sync.
You have a lot of experienced voices on the team. To me, it would be kind of hard to find a lead voice to lead the team. With the Fnatic we're seeing, who's in charge, and who's following the calls?
We don't really have someone leading, it depends on the champions we bring or who is doing better. But I would say Oskar (Selfmade) is the one who leads the early game… and Hyli.
When executing a play, it's more contribution from the whole team.
We've seen you play a lot of champions that rotate around the map. You've played Galio, Twisted Fate… Tell me about your play style and your role within the team.
I don't know what to say… At the moment, I am looking for what fits us, and also me in this meta. TF is one of my comfort champions, I have played it quite a lot. I still have to get used to playing other types of champs, but yes, I usually excel with those champs that rotate. We will see if we can make it work.
We hadn't seen you in Europe for two or three years. How much have you changed as a player and as a person?
I have changed a lot because I have matured a lot.
When I was in Splyce I was more of a rookie and now I'm more of a veteran. I know the game more, I know how to be a good teammate, help the people around me… Be a good person, in general. My team play and communication is a hell of a lot better than before. I have more experience and I have grown a lot. I have found my style of play and I am looking to see if it works in Europe.
It worked for me in NA, so I will try to adapt it for Europe.
Now that you're back, do you notice any difference in the competition? Especially in the middle lane.
In Europe, the mid laners punish you much more than in NA.
In NA you could select a specific champion and get away with it, but in Europe, I don't take so many risks, like blindly selecting a champion because I know that the European mid laners will know how to punish me, but not in NA.
It's not as easy to draft and, besides, European mid laners are better, both mechanically and in terms of champion-pool.
Source.
Source: Read Full Article