The schedule for the long-awaited League of Legends Worlds 2020 was recently announced during Tencent's annual Esports Conference. The dates for all five stages are included in the schedule.
Worlds 2020 is set to begin September 25 and conclude with a Halloween finish on October 31. The event in its entirety will be played exclusively in Shanghai in a "bubble system" of sorts due to the COVID-19 pandemic. The finals will be played in the Pudong Soccer Stadium in Shanghai.
The Worlds Play-in Stage will begin on September 25 and last until September 30, with two rounds of Group Stages going from October 3 to October 6 and from October 8 to October 11. The teams that make it out of the Group Stage will move on to the quarterfinals which begin on October 15 and last up until October 18, with the semifinals and grand finals happening on October 24-25 and October 31, respectively.
Up until a few months ago, many were questioning whether Worlds 2020 would even happen. With pandemic-induced travel restrictions, all the regions switching to remote play and other COVID-19 roadblocks, the event's occurrence was looking less and less likely to happen.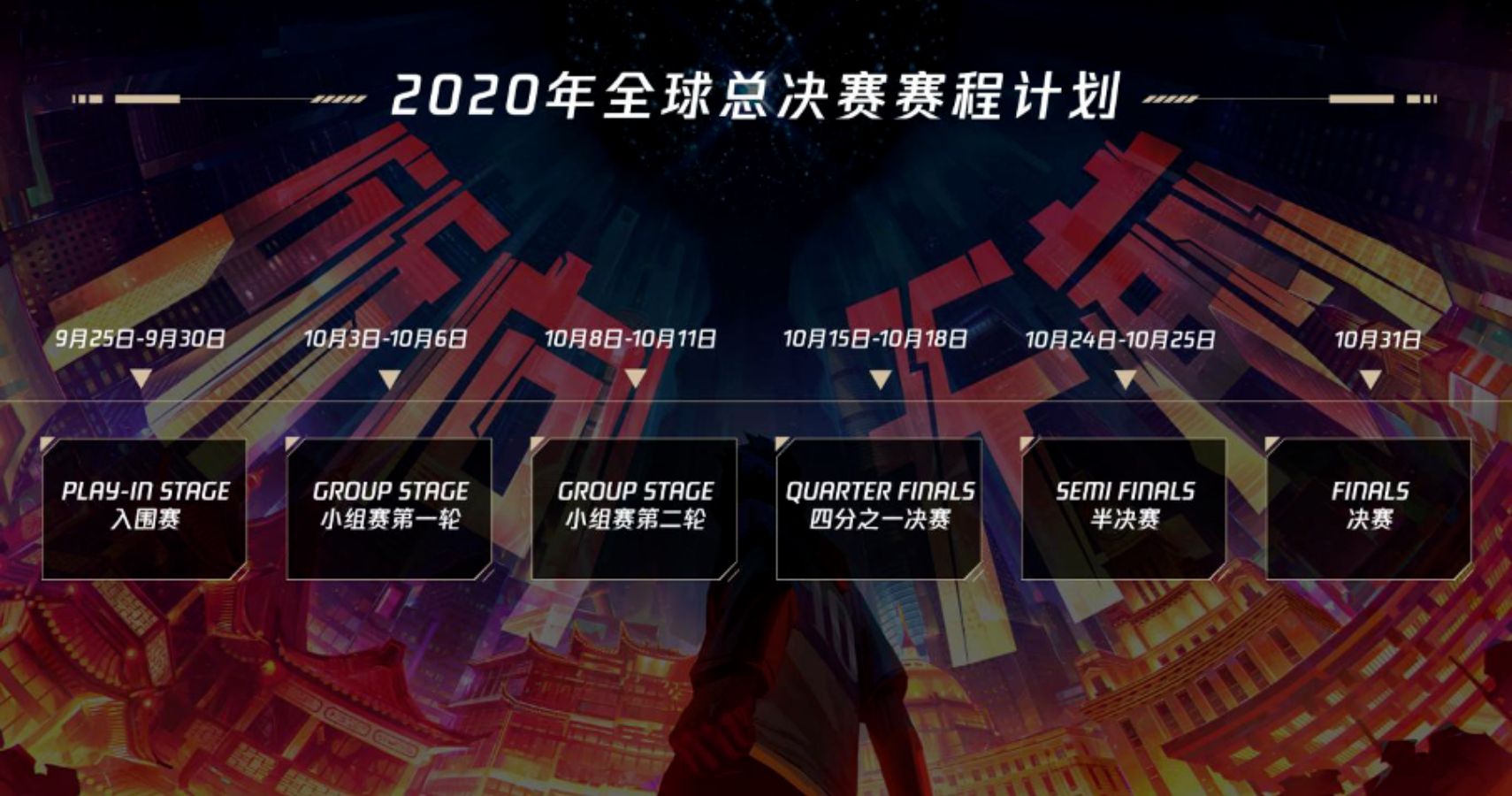 Nevertheless, Worlds will be happening in 2020, and fans are already starting to see some of their favorite teams and organizations lock in their spot to compete on the international stage. In North America's League of Legends Championship Series, Team Liquid and FlyQuest have already locked in two out of North America's three Worlds spots.
In the League of Legends European Championship, G2 Esports and Fnatic, who both struggled during the regular season, earned their spots this past weekend. Europe still has two more spots left to fight for.
Top Esports and JD Gaming have both booked their tickets in China's League of Legends Pro League, while playoffs in League of Legends Champions Korea have yet to begin. Will this finally be the year for Western teams? Will Korea take back the title? Or will it be another Chinese team winning it all this year? With so many story lines, fans will be marking September 25 on their calendars.
Source: Read Full Article